Magazine: Business Days 2021 – The 8th wonder of the world (Part 1)
Nearly 800 participants turned up to discuss the 8th wonder of the world – the restart of the sector – during the 5 five days of the Business Days conference, which took place in Hunguest Hotel Pelion in Tapolca on 20-24 September.
On Monday Zsuzsanna Hermann opened the conference and the topic of the first day was the Hungarian hospitality sector and its many problems.
Éva Palócz, the CEO of Kopint-Tárki Zrt. was the first speaker. She presented labour force market statistics and macroeconomic data to explain how big a problem the workforce shortage can be for the Hungarian economy, and that the growing inflation rate and government debt can be obstacles of economic growth. Still, she predicted a minimum 5-percent growth for 2022.
Gábor Tolnai, head of the marketing insight division at Kantar-Hoffman brought the results of a survey they did on what owners and managers think about the past year and a half in the HoReCa sector. You can read about this is in a separate article in the HoReCa section of the present issue of our magazine.
Balázs Feitel, managing director of Ipsos analysed the situation of Hungarian hospitality after the pandemic and told: two thirds of Hungarians visit a restaurant minimum once a year. Young guests spend the average or even more in all types of hospitality units. Young consumers and Budapest dwellers are more likely to follow special diets.
László Kovács, president of the Guild of Hungarian Restaurateurs (MVI) compared turnover data and price indexes, and talked about the number and proportion of unfilled positions in the sector to illustrate how big the workforce problem is. Among the greatest problems after the reopening he mentioned the differences between Budapest and the countryside and the small number of tourists in 2021.
Beyond the data
András Gendur, gastronomy co-president of the Hungarian Hotel and Restaurant Association (MSZÉSZ) and owner of La Perle Noire restaurant gave a presentation on hygiene issues and the most important tasks related to them.
Tamás Szendrő, managing director of Edenred Magyarország Kft. introduced the company's Ticketrestaurant Szép + prepaid solutions and revealed that they were tailored specifically to hot meal consumption.
Klára Tihanyi, exhibition director of Sirha Budapest spoke about Hungexpo's renewal: there are two new pavilions, a reception hall and a state-of-the-art congress centre; the old pavilions have also been modernised.
Anna Zoltai, president of the National Association of Public Sector Catering Service Providers (KÖZSZÖV) reiterated the association's dedication to raising the quality of mass catering and the several programmes that help in this. She added that according to a new government decree 80 percent of the food used in mass catering must be sourced locally from 2020.
Changing environment, new challenges
A roundtable discussion followed, where the moderator was Szilvia Krizsó.
Ákos Bősze, METRO's HoReCa business development executive reported that they didn't simply survive the crisis, they actually became stronger because of the training programmes organised for workers, improving their product selection and adapting to market conditions.
András Gendur, gastronomy co-president of the Hungarian Hotel and Restaurant Association (MSZÉSZ) opined that that after the pandemic HoReCa businesses basically have to start from scratch. He said that their experience from delivering meal orders is that customers don't like to buy for more than HUF 3,000.
Csaba Burján, regional managing director of Unilever Food Solutions informed that after a period full of hardships they managed to return to the 2019 level. In the last 5 years the company built a GDPR-compatible professional database with 10,000 chefs, cooks, restaurants, etc., which they can use to make personalised offers.
Gergely Németh, commercial director of Chef Market told that they diversified the product portfolio and during the first wave of the pandemic quickly organised a system for delivering directly to consumers. They have kept this business line, but once again the focus is on HoReCa partners.
Market knowledge and digitalisation
Károly Gerendai, the owner of Costes and Rumour restaurants said: in the summer their situation got a little bit better, but things had been worse than the numbers showed. He believes that the market is capable of regulating itself, so he doesn't think that a professional body should decide who is allowed to open new restaurants.
László Kovács, president of the Guild of Hungarian Restaurateurs (MVI) and owner of La Fiesta Party Service stated it that the market is one big chaos at the moment, and businesses must live up to new types of challenges. In his view a chamber should be established that would regulate restaurant opening, and it is the Hungarian Tourism Agency's (MTÜ) task to initiate forming this body.
Rudolf Semsei, the owner of VakVarjú restaurants and Budapest Party Service talked about a successful summer, but mentioned that currently 30,000-40,000 workers are missing from hospitality. In his view better working conditions need to be created for those employees who haven't left the sector yet.
Roland Domoszlai, Hell Energy's HoReCa manager told that despite their successful 15 years the company is still a new player in the field of hospitality. They only created this division in 2020 and rolled out an innovative filtered water system in 2021. In his view mainly those workers leave the sector who would like a more predictable work schedule. //
Consumers are more cautious than the companies
On Tuesday work in the first part of the morning section was moderated by Szilvia Krizsó, a member of the Chain Bridge Club.
The day started with Dr András Vértes, president of GKI Economic Research Zrt. giving a macroeconomic overview. Mr Vértes revealed that GKI forecasts a 7-percent economic growth for 2021. In his view the level of consumption will rise slower than industrial production. Retail sales are expected to grow by around 4 percent this year. After the presentation the programme continued with the award ceremony of the Retail Award of Excellence for Hungarian Products competition.
Better services instead of price adjustment
In the second part of the morning the moderators were Sándor Baja, managing director of Randstad and Zoltán Házi – both of them are members of the Chain Bridge Club.
In the roundtable discussion for wholesalers Dr Richárd Andrejszki, the owner of Chef Market told that they are busy strengthening their delivery services. With the help of a well-timed billboard campaign they managed to acquire new partners – both consumers and professional customers.
Zoltán Noszlopy, purchasing director of CBA and managing director of PartnerLog spoke about how automation can optimise processes and cut costs, calling attention to the fact that they need to supply stores of different size and turnover, which makes automation difficult for his company.
Sándor Kovács, domestic sales manager of METRO reported that they see a 20 percent smaller market than before the pandemic, and added that competition is getting bigger. In his view the best reaction in this situation isn't cutting prices, but offering better services than others.
István N. Szabó, managing director of Keszthely-based Z+D Kft. – which has strong market positions in the Lake Balaton region – explained that in order to compensate for the weakening of the HoReCa sector, they developed their retailer network and the services provided to independent retailer partners.
Caring about partners
Dél-100 Kft.'s sales grew by double-digit numbers in spite of the difficulties the sector was forced to face. Managing director Márta Barnáné Vitárius revealed the secret behind this performance: their franchise system of 166 GoodsMarket and 31 plusmarket stores.
FÁN Group's managing director Csaba Kanizsai Tóth told that their brands play a big role in the company's success. They have been building these for years and in partnership with manufacturers can market them with a good price-value ratio.
From the flour made by Első Pesti Malom only 10 percent is purchased by consumers, the rest is sold to professional partners from the food industry and gastronomy. Sales manager László Sajcz stressed that they are doing their best not to increase prices for partners until 31 December 2021.
The roundtable discussion ended with Péter Győri, head of sales at DOCCA giving a presentation about their Infinite system.
There is a new (?) life waiting…
After the lunch break Dr Mária Törőcsik, university professor and the head of Trend Inspiráció talked about how the pandemic created a new type of consumer. She calls this new shopper type 'scenario consumer', because they like to prepare for several outcomes. The professor added that shoppers more and more often simply say no to buying a product, because of economising or green considerations.
Tamás Éder, president of the Federation of Responsible Food Manufacturers (FÉSZ) and vice president of the Hungarian Chamber of Agriculture (NAK) told in his presentation that Hungarian food products lost shelf space recently. What is more, the proportion of processed food is still only 35 percent in Hungary's agri-food export.
Ildikó Balázs, co-president of the National Trade Association (OKSZ) broke the news that the growth rate of food sales was smaller in 2020 than in 2019. The biggest problems caused by the COVID-19 pandemic were the workforce shortage and constantly changing rules and regulations.
Fewer SKUs can be enough
In the last section of the Tuesday programme the representatives of Hungarian-owned retail chains, franchises and tobacco shops exchanged their views on the most important issues. Andreas Christou, managing director of RetailZoom got things started with his presentation about the performance of retail chains in Hungarian ownership. With their HUF 2,300 billion sales turnover these had a 39-percent share of the Hungarian FMCG market. Ready meals, vitamin drinks and ice creams produced the biggest growth in 2021.
Randstad's managing director Sándor Baja presented the results of a recent survey among workers on how attractive the retail sector is. The good news is that the sector's popularity among workers is growing.
What will be your fate, deli counter?
From the representatives of Hungarian-owned retailers CBA vice president Zsolt Gyelán was the first to share his opinion on sharply rising costs: those retailers who are playing a fair game have a much worse position in the labour market than those who only register their workers for 4 hours a day but have them work 8 hours. As electricity and gas are becoming more expensive, Mr Gyelán can even imagine that some stores will stop having deli counters.
Gabriella Heiszler, managing director of SPAR Magyarország was a bit more optimistic about the fate of deli counters, but even she opined that operating a deli counter is one of the biggest expenses at store level.
Lívia Jeszenszki, managing director of Reál Hungária said: Reál is reviewing the company's operations to find out how they can become more efficient. She thinks the future belongs to franchise systems.
Dr István Rédei, member of the board of directors at CO-OP Hungary explained that retailers need a new kind of process management, in which many elements – from producers through logistics to store sales – need to be automated.
Non-tobacco products also sell well in tobacco stores
Zoltán Tóth, managing director of Tobacco Supplies (Trafik.hu) reported that volume sales of classic tobacco products are declining. However, non-tobacco products are an important source of revenue for tobacco shops. Mr Tóth also introduced trafik.hu's digital signage service, which is called TrafikTV.
Dr Michalis Christou, the CEO of RetailZoom Europe was the next speaker, who talked about their new service: panel survey for tobacco shops. There are more than 5,000 of these and they realise HUF 135 billion worth of FMCG sales a year (14 percent of their total sales).
The troubles aren't over
Nikoletta Kiss, owner and managing director of PalmSped opined that the SME sector still plays a big role in the logistics sector. Digitalisation and automation are inevitable in logistics as well – for SMEs too.
Csaba Antal, managing director of Pek-Snack recalled how the market of frozen baked goods suffered due to the COVID-19 pandemic, in terms of both sales channels and consumers trust. By now the latter has been restored, but rising ingredient costs cause great problems.
Ádám Szitai, managing director of Partner in Petfood talked about pet food being a lucky category, as owners are spending more and more on pets. This category is also affected by growing ingredient and packaging costs.
The day's last contributor was Izabella Bauer, head of sales at BS Plastic, who introduced their biologically degradable plastic bag. At the end of the process the carbon neutral CO2, water and biomass can be composted and used in growing plants. //
Shocking present, urgent future
Wednesday was the third day of the Business Days conference and the first topic was sustainability. Bernadett Strasser-Kátai, owner and managing director of Real Nature and Dr András Köves, business development director of NT hosted the morning session. They played a shocking video, which made it crystal clear that the time is now if we want to protect our planet. According to the Environmental Protection Agency, the complete food supply chain is responsible for 14 billion tonnes of CO2 emission – 25-30 percent of the total volume emitted.
Real Nature Kft. won the Sustainability Award in 2020 and 2021 too. Ms Strasser-Kátai stressed that their products come from sustainable production. Factories have a small ecological footprint, product packaging is fully biodegradable and made of recycled raw material.
Retailers fighting food waste
About one third of the food produced on planet Earth ends up in the bin. In the European Union approximately 87.6 million tonnes of food is wasted per year, while in Hungary 1.8 million tonnes are thrown away. Retailers have realised that they must act to change this.
Adrienn Nagy-Peidl, community and CSR manager of Tesco told that the retailer's harmful emissions are now 67 percent lower than in 2015. In Hungary Tesco teamed up with Food Bank to cut food waste related CO2 emissions by 90,000 tonnes.
Csilla Zombory, SPAR Magyarország's head of quality and environmental management stressed that educating consumers is a key area, as 57 percent of total food waste is generated by households. The company is working on making the packaging of private label products eco-friendly.
Hajnalka Széll, HR director of Auchan introduced the 4 pillars of their CSR strategy and how they contribute to making the retailer's operations more sustainable. Auchan is thinking in terms of processes and it is mandatory for every project to take sustainability factors into consideration.
Working together for the future
Irén Márta, managing director of the Business Council for Sustainable Development in Hungary (BCSDH) and corporate sustainability ambassador spoke about their 109 member companies, and how they cooperate and share their experiences in the field of sustainability.
From the manufacturer side Tamás Ács, customer development director of Unilever highlighted the importance of acting together, green production, individual responsibility and regulatory opportunities.
Gergely Hankó, managing director of the Hungarian Association of Environmental Enterprises (KSZGYSZ) discussed the necessity of adopting a circular economy approach – in many areas, including manufacturing, product design and materials handling. He brought waste samples from trash traps on the river Danube to illustrate how big the problem of the current system of production and consumption is
Miklós Nagy, secretary general of the Hungarian Association of Packaging and Materials Handling (CSAOSZ) told: the amended waste act makes it obligatory for packaging designs to inform consumers about their utilisation. He underlined that plastics are very important in preserving food quality, revealing that 47 percent of food products only represent 17 percent of the total packaging material use.
Steps forward
Anna Sapota, TOMRA's vice president of governmental affairs told in her presentation that every year 78 million tonnes of plastic is produced globally and only 3 percent of this is recycled. Selective collection has growing support from the society and TOMRA's solutions can help in this
Zoltán Sejpes, agritech director of Tungsram spoke about the doubling of demand for protein and food.
One of the solutions can be indoor vertical farming, and Tungsram developed special lighting technology for this.
Work in the morning session ended with presenting the Symbol of Sustainability 2021 awards to the winners. Zsuzsanna Hermann, editor-in-chief of the organiser Trade magazin told: there were 30 competition entries this year and from these 21 managed to get 70 percent of the maximum score, making them eligible for the prize.
Consumers in survivor mode
Wednesday afternoon the first topic was the general situation in the FMCG market, and the changing consumption and shopping habits.
Tünde Turcsán, GfK's FMCG director was the first speaker. She called attention to the fact that post-Covid shoppers visit stores less often, but leave with a bigger basket than before.
Erik Vágyi, NielsenIQ's managing director and Péter Kurucz, the company's retailer services director gave a joint presentation. They told that 45 percent of products are bought in promotion and only 20 percent of consumers buy FMCG products online.
Building an extension to e-commerce
Tibor Székács, a founding member of the Chain Bridge Club was the moderator of the roundtable discussion about e-commerce.
Csaba Takács, managing director of Alza.hu explained that the goal with their showroom on Róbert Károly Boulevard is to strengthen consumer trust, help consumer decision making by introducing new products, and facilitate the collection of online orders and the management of customer complaints.
Zoltán Patai, managing director of Netpincér – which is now called Foodpanda – shed light on the opportunities offered by the latest technologies, and talked about the growing importance of service speed, the significance of dark stores and cooperation with partners.
More players in e-commerce
Ákos Tajta, regional general manager of Wolt forecasted that sooner or later all retailers will turn up on various online platforms. He revealed that for Wolt the first two years weren't about profit, but about data, technologies, developing logistics processes and analytics work.
Péter Klekner, the CEO of kifli.hu shared his thoughts on the benefits of central logistics, the relationship between a quick start and high quality, and talked about the challenges posed by their 15,000 SKU product selection
Dr János Czermann, the CEO of Közért+ gave an insight into how they wish to build a 5,000-6,000 SKU supermarket-type product selection. In his view warehouse operations are of utmost importance, especially managing fruits, vegetables and chilled products
Shoppers decide
Áron Kövesdi, the CEO of ROKSH told: their service is based on retail chains – offline stores. Trust and flexibility characterises the company, for instance they call customers before choosing a substitute product.
András Gyenge, SPAR's head of e-commerce talked about the benefits of in-store picking, stressing that they cooperate with offline teams. Delivery is done by colleagues who came from other sectors, whom they managed to keep, thanks to offering a Covid-proof workplace and 8-hour workdays.
Gergely Bálint, Nestlé's director of corporate sales told that e-commerce is much faster now and much more factors need to be taken into consideration for successful partnerships than before. In certain categories such as pet food, baby food, coffee and sweets e-commerce is essential.
Zoltán Becze, general manager of Orbico told in his presentation that online carries both opportunities and limitations for them as regards the FMCG part of the company's portfolio. This is why they established a B2B online platform as well.
Dr László Szűcs, specialist lawyer of PwC Legal presented the results of an international survey on trend shifts in e-commerce, plus he also spoke about upcoming changes in the regulatory background.
Drugstores and pharmacies getting a makeover
In the last section the spotlight was on those channels which are considered to be the winners of the pandemic.
Judit Szalóky Tóth, public affairs manager of Coca-Cola was one of the moderators, the other being Dr Péter Boros, the owner of Genetic Immunity.
Mariann Józsa, managing director of dm spoke about the challenges in working for sustainable operation, sharing her experiences on refilling stations and packaging-free solutions.
Dr Ákos Kőhalmi, the CEO of Kulcs Patikák pharmacy chain gave an insight into loyalty building and assortment expansion in a strictly regulated environment.
To infinity and beyond
László Flórián, managing director of Rossmann talked about tripling the chain's sales revenue in just 11 years and the early adoption of the online concept in 2012.
Ottó Németh, managing director of Herbow introduced the cleaning and laundry detergent products which contain plant-based ingredients.
Anita Szabó, regional sales director of Reckitt-Benckiser Health told how they work together with drugstores for educating consumers in-store
Dr Ervin Tóth, head of field sales at Bayer pointed out that consumer needs changed, with demand growing for vitamins and immune boosters, and dropping for antiflu and antifungal products.
Zsófia Fejérdy, managing director of PromoBox outlined the stages of the service's renewal after 11 years, giving it a digital side and lots of innovations.
Dr Gábor Pete, head of sales and business development at Vodafone brought a presentation about data-based decision making, explaining how the Internet of Things (IoT) can contribute to a company's competitiveness.
Tímea Orbán, country manager of Offerista Group gave a presentation about the digital distribution of promotional leaflets, their role in the marketing strategies of retailers and reaching potential customers.
//
Retailers championing Hungarian products
It was on Tuesday morning that the results of the Retail Award of Excellence for Hungarian Products competition were announced at the Business Days conference. The contest was organised by Trade magazin and Hungarian Product Nonprofit Kft. Norbert Erdős, state secretary for food chain supervision at the Ministry of Agriculture told at the ceremony that the proportion of Hungarian products on the shelves of the three Hungarian-owned retail chains is already 80 percent.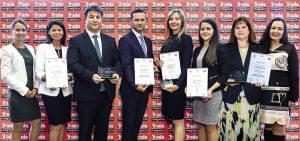 METRO finished 3rd in the competition, the 2nd place went to Auchan Magyarország and the winners of the Retail Award of Excellence were CBA and SPAR Magyarország. Reál Hungária was rewarded for its promotional efforts with a special award. //

The above articles were also published in 11/2021 of Trade magazin.
Tags:
Alza.hu
,
Auchan
,
Bayer
,
BCSDH
,
BS Plastic
,
Budapest Party Service
,
CBA Kereskedelmi Kft.
,
Chef Market
,
CO-OP Hungary
,
Coca-Cola Company
,
Costes
,
Costes DownTown
,
CSAOSZ
,
Dél 100 Kft.
,
digitalizáció
,
dm
,
DOCCA
,
Dohánybolt Ellátó
,
Edenred Magyarország
,
Első Pesti Malom Zrt
,
FÁN Group
,
Felelős Élelmiszergyártók Szövetsége
,
fenntarthatóság
,
Fenntarthatóság szimbóluma
,
FÉSZ
,
FMCG
,
Foodpanda
,
gasztronómia
,
Genetic Immunity
,
GFK
,
GKI
,
Hell Energy
,
Herbow International Zrt.
,
Ipsos
,
Kantar-Hoffman
,
kifli.hu
,
Kopint-Tárki
,
Közért
,
KÖZSZÖV
,
KSZGYSZ
,
Kulcs Patikák
,
Magyar Élelmiszerbank Egyesület
,
Magyar Termékekért Kereskedelmi Nívódíj
,
Metro
,
MSZÉSZ
,
MVI
,
Nemzeti Agrárkamara
,
Nestlé
,
NielsenIQ
,
NT
,
Offerista Group
,
Orbico
,
Országos Kereskedelmi Szövetség
,
Palmsped Cargo
,
Partner In Pet Food
,
PartnerLog
,
Pek-Snack
,
PromoBox
,
PwC Legal
,
Randstad
,
Reál Hungária
,
Real Nature Kft
,
Reckitt-Benckiser Health
,
RetailZoom
,
ROKSH
,
Rossmann
,
Sirha Budapest!
,
SPAR Magyarország Kft
,
Tesco
,
Tomra
,
Trafik.hu
,
Trend Inspiráció
,
Tungsram
,
Unilever
,
Unilever Food Solutions
,
VakVarjú
,
Vodafone
,
Wolt Magyarország
,
Z+D
Related news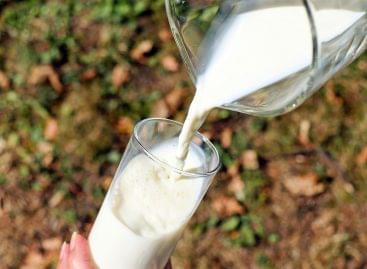 Hungarian dairy companies purchased 3 percent more cow's milk in…
Read more >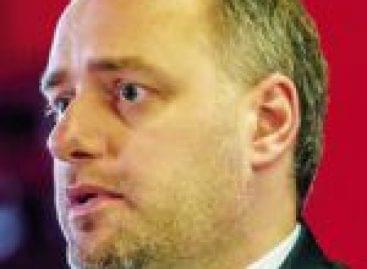 Since 2016 the Guild of Hungarian Restaurateurs (MVI) has published…
Read more >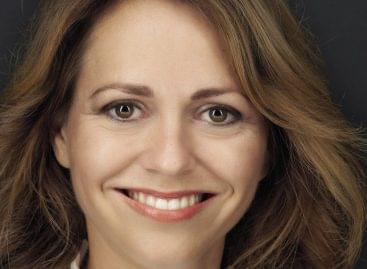 2021 was a record year for Hungarian Product Nonprofit Kft.,…
Read more >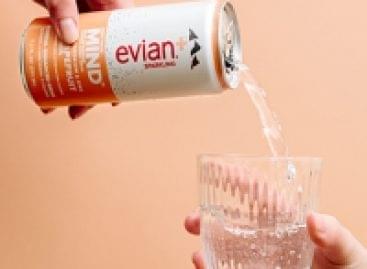 Danone's evian has launched its latest sparkling water in aluminum…
Read more >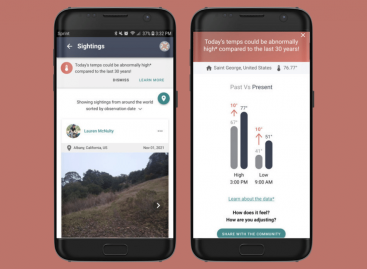 Although extreme weather events are frequently in the news, it…
Read more >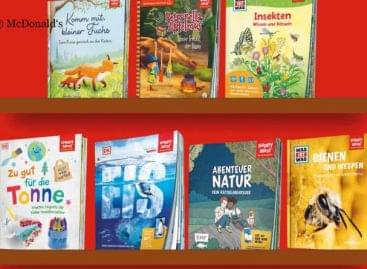 Cups become books: in the current Happy Meal promotion by…
Read more >