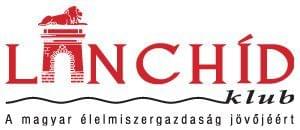 Chain Bridge Club was founded in the fall of 2003 by 12 top managers who work in the retail, manufacturer or service provider segments of the FMCG market. The club works in the form of an association and the founders don't represent their companies in it: they joined forces as private individuals to share their professional knowledge and experience with others. Their mission is to make processing firms and selling companies act together in helping other members of the value chain in their work with their advice
Since the club's foundation 36 more prestigious figures of the trade have become members. Members use their own money to finance the working of the club.
Since 2004 club members organise a food-themed conference every year, where experts from various institutions, market research companies and different fields of the food industry gather to discuss the latest issues.
Since 2007 Chain Bridge Club and Trade magazin organise the Business Days conference every September, which takes place in Hotel Pelion in Tapolca.
Club members support the Business Dinners, which are organised by Trade magazin since 2007, with their active participation. Non-club member experts are invited to these events, to tell the decision makers of the FMCG sector what they think about the state of play in the food industry. The club also uses these events to fulfil its original mission.
In addition to these events, it was also very important for the Chain Bridge Club to establish the Chain Bridge Knowledge Repository. Within the framework of this programme, specialist books are translated into Hungarian and published, which can be of help to company executives, sales and marketing managers in their daily work.