The Trade Parliament was in session (Part 2)
On Thursday the day's topic was hypermarkets, discounters, drugstores and e-commerce. The moderators of the day's work were Zoltán Fekete, secretary general of Branded Goods Association Hungary and HD Group's managing director Bálint Zsinkó.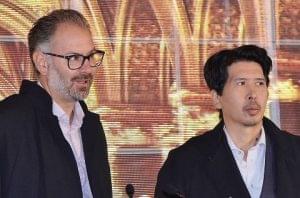 The first speaker was György Jaksity, the president of Concorde, who called attention to the fact: Since 1931 stock exchange trends hadn't been as negative as they were in December 2018. He is worried about the latest geopolitical events too, naming the trade war between China and the USA as the biggest problem in the world.
Ákos Kozák, managing director of GfK entered the podium next. His topic was basically the future. He told that by 2050 the Earth's population will reach 9.5 billion and one third of this will be old people. By 2030 there will be 43 megapolises with a population above 10 million each. The rapid population growth will pose a big challenge to the food industry. According to GfK data, food production must increase by 70 percent until 2050.
The day's first roundtable discussion followed in the programme, where Gábor Békefi, the CEO of Dreher told: Consumers want to choose from a bigger selection of products, and technological development must keep up with this trend; breweries can't survive without regular renewal.
László Békefi, Coca-Cola HBC Magyarország's country general manager talked about sustainability issues, stressing that via the environmental protection product fee system the company contributes to operating the selective communal waste collection network with approximately HUF 1 billion per year. In 2018 the company announced its World Without Waste global environmental strategy, e.g. by 2030 they will collect 100 percent of the packaging material they use.
Dr Ágnes Fábián, managing director of Henkel and president of Branded Goods Association Hungary informed that Henkel will switch to 100-percent recyclable and degradable packaging until 2025. She added that educating consumers about sustainability is also essential.
Zoltán Gazsi, managing director of Eisberg explained in connection with innovation work that it doesn't matter how good an idea seems to be, it shouldn't be implemented if it isn't marketable.
Róbert Merkler, managing director of Intersnack revealed that palm oil can be the next product ingredient that is taxed, but it can't be substituted with anything at the moment and it takes a lot of time to come up with an alternative that can be used in large quantities.
Nestlé Hungária's managing director Péter Noszek broke the news that the company will go completely carbon neutral by 2050, plus they have also opened a packaging research institute where sustainable packaging solutions will be developed.
Gergely Pókos, the CEO of Pick Szeged Zrt. opined that a product becomes sustainable if there is real consumer demand for the given product. In his view the biggest problem the European meat industry is facing is infectious animal diseases.
Péter Szautner, the CEO of FrieslandCampina spoke about how the level of snack eating and on-the-go food consumption is rising all over the world, and this means that a growing number of products have to be packaged in small portions – this entails increased packaging material use.
Essity's managing director Zoltán Venter reckons that wood is the best renewable material in the world. Essity has opened a factory in Germany where the company will produce pulp from wheat straw.
A very important event of the Business Days conference on Thursday was introducing the students supported by the Chain Bridge Foundation. Member of the board of trustees Tamás Csongovai and chair of the board Zsuzsanna Hermann talked about the work the foundation does, and they introduced the four students that receive HUF 250,000 /semester for 10 semesters as grant money: László Bárdkai, (ELTE), Fanni Csontos (Corvinus University), Krisztina Gáti, (University of Miskolc) and Csilla Ráncsik (Budapest Business School).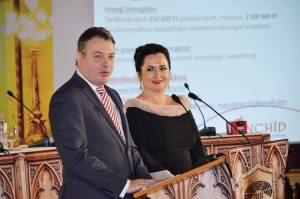 After the lunch break work continued with presentations about the market situation.
Nielsen's managing director Ágnes Szűcs-Villányi told that discount supermarkets keep conquering the market, while value sales by drugstores have increased by almost 10 percent in the drug category. A Nielsen survey has revealed that one fifth of Hungarian consumers are open to trying new innovations.
Sándor Nagy, president of Ecommerce Hungary and the head of G'Roby's online business unit gave a presentation about how consumers are making more and more sudden buying decisions, and how retailers need to adapt to this behaviour. In his view online shops won't replace brick-and-mortar stores but supplement them.
Dietitian and sociologist Emese Antal, the director of TÉT Platform Association talked about the myths surrounding healthy eating and the actual facts. She underlined that there is lots of false information circulating in the market as regards what is healthy and what should be consumed. According to a survey conducted by the association, Hungarians think money, willpower, healthy foods and doing more physical exercise are needed for a healthier life.
In the second roundtable discussion of the day the representatives of producers, retailers and service providers gathered to discuss the state of play in the market.
Ferenc Czigány, commercial director of Eurofamily revealed that instead of following the trends, they are concentrating on sustainability.
Auchan's commercial director János Dorogi made it clear that it is difficult to erase the dividing line between e-commerce and physical stores, but it should be done if the goal is to offer a larger selection of products to shoppers. Rossmann's managing director
László Flórián said their current product portfolio contains nearly 600 free-from and healthy products. In his view it is surprising how many consumers now follow some kind of special diet.
Gabriella Heiszler, managing director of SPAR believes it is very important to offer healthy products to consumers, and not only the volume of products sold matters but also shoppers' finding these products easily and trusting them.
Mariann Józsa, managing director of dm pointed it out that there are products which would be difficult to deliver if ordered online, but basically all of the drugstore chain's products are available in their online shop too.
Kifli.hu's CEO James McQuillan introduced the business strategy of the online shop that is to be launched in December. They deliver the products ordered in just 3 hours and only sell high quality foods and drinks. Orbico's business development director Gergely Kovács revealed: For them the future is providing efficiency as a service.
Bernadett Strasser-Kátai, owner and managing director of Real Nature Kft. said that they had switched to new packaging materials years before, in the spirit of sustainability and eco-friendly operation.
Tünde Turcsán, client service director of GfK told that shoppers need to be served both offline and online. She said there are still very few retailers offering home delivery in Europe in comparison with the USA.
Anita Szabó, commercial director of Reckitt-Benckiser called attention to the importance of educating consumers, especially in the case of product categories with a lower penetration level.
During the roundtable discussion there were presentations too. Gergely Kovács, business development director of Orbico analysed the characteristics of well-working innovations. He told that such innovations are easy to notice, understand and remember – and they are easy to buy too. Consumers rely much more on their emotions than on their rationalistic side. Surveys have revealed that if a new product is both relevant and different, 54 percent of shoppers will buy it.
At the gala dinner of the conference the SuperStore Awards were presented to the winners. This year 19 entries were rewarded and the best-performing shops received the Store of the Year Hungary 2019 award.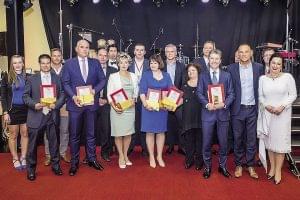 Friday was the final day of the Business Days conference, and the moderator of the morning section was Chain Bridge Club member Szilvia Krizsó.
Work started with the thoughts of Gergő Soltész, member of Takarék Jelzálogbank's board of directors and owner of Ostoros Family Winery about the day's theme: generational change. He gave a presentation on possible scenarios for the new generation's takeover, talking about the challenges as well. Most often the expectation is someone who already works for the company, has minimum 10 years of experience in the field and belongs to the age group of 33-49 year olds.
Sándor Baja, managing director of Randstad in Hungary, the Czech Republic and Romania came next, who sketched up the employment trends that shape the opportunities and roles of Generation Z members in the labour market. He told that those who belong to this generation are really open to other age groups, plus diversity is also very important for them. They trust business actors much more than politicians or religious leaders.
Boyden partner Judit Szalóky Tóth gave an insight into the process of one generation taking over the family business form another. She said it is a shared challenge of generations to ensure that the company is able to adapt to the current dynamic changes and can grow without losing touch with its core values and traditions.
Róbert Bencze, people and organisation team director of PricewaterhouseCoopers brought the results of a study by PwC to illustrate the most important workplace choice factors of Generation Y and Z workers. Hungarian 16-26 year olds said the most important for them was flexible work organisation, while a performance-based salary only made it to the second half of the ranking.
After the presentations there was an award ceremony in the programme: The Best of FMCG Employers Excellence Award Students' Choice programme was launched in 2017 by PwC Magyarország and Trade magazin. No less than 36,000 students and young workers from the age group of 16-28 year olds cast their votes, and this year's winners were Coca-Cola HBC Magyarország, Unilever Magyarország, Aldi Magyarország and Lidl Magyarország. PwC Magyarország partner Anita Mekler and Trade magazin's managing director and editor-in-chief Zsuzsanna Hermann presented the awards to Coca-Cola's country general manager László Békefi, Unilever's regional HR director Mónika Vörös and employer branding lead Gréta Németh-Harmati, and ALDI's HR manager Andrea Kővári.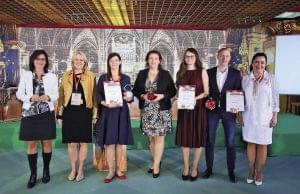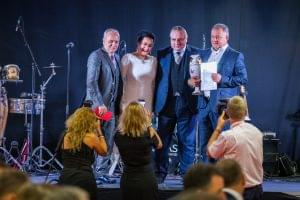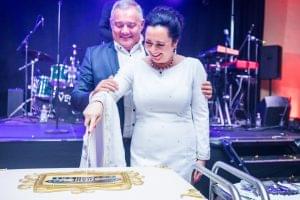 The Lifetime Achievement Award 2019 went to Tibor Kujbus, former CEO of Reál
The conference's programme ended with a roundtable discussion on the generational change at family businesses, moderated by Szilvia Krizsó.
Dr Adrienn Losó, the owner of Mirelite Mirsa replaced her father in the managing director's seat in 2003, together with her brother. She expressed her opinion that no two generational changes are similar, but lessons can be learned from each one.
Tutti's co-owner Andrea Prohászka took over the family business this summer. She told that she had been working in the company for 15 years and was preparing for the big task for 6 years, learning from his father.
Ottó Prohászka explained that such an important step can only be taken in a well-planned manner – they even have a family constitution for the complex process!
József Rácz, the owner of Prémium Kert revealed that they are still in the early stages of the generational change.
His son Bertalan talked about his current Jolly Joker role at the company: where two extra hands are needed, he steps in.
Zoltán Soós and his daughter Brigitta Soós are the owners of Soós Tészta, and they are in the last phase of the takeover process. Mr Soós believes that his daughters need to learn from their own mistakes and successes.
Ms Soós told that she and sister Barbara must work in every field, so that they can replace anyone if necessary.
Péter Tóth, the owner of Lipóti Pékség keeps sharing his management and production experiences with his four children and his colleagues. He believes that the best is if children start learning what to do in the company from day one, giving them work in which they can be successful already when they are little.
Let's meet again at the Business Days conference in Tapolca on 21-25 September 2020! //
Tags:
ALDI Magyarország
,
Auchan Magyarország
,
BGE
,
Boyden
,
Business Days 2019
,
Coca-Cola HBC Magyarország
,
Concorde
,
Concorde Alapkezelő Zrt.
,
Corvinus Egyetem
,
dm Magyarország
,
Dreher
,
E-commerce Hungary
,
Eisberg Hungary Kft.
,
ELTE GTI
,
Essity Hungary Kft.
,
EuroFamily
,
fenntarthatóság
,
FrieslandCampina
,
G-Roby
,
GFK
,
HD Group
,
Henkel Magyarország
,
Hulladékmentes Világ
,
Intersnack
,
Karolj fel te is velünk a középiskolást
,
kifli.hu
,
Lánchíd Klub
,
Lidl Magyarország
,
Lipóti Pékség
,
Magyar Márkaszövetség
,
Miskolci Egyetem
,
Nestlé Hungária
,
Nielsen
,
Orbico Hungary Kft
,
Ostoros Családi Pincészet
,
PICK Szeged
,
Prémium Kert
,
PricewaterhouseCoopers Magyarország Kft.
,
Randstad Magyarország
,
Real Nature Kft
,
Reckitt Benckiser
,
Rossmann Magyarország Kft
,
Soós Tészta.
,
Spar Magyarország
,
SuperStore verseny
,
Takarék Jelzálogbank
,
TÉT Platform
,
Trade magazin
,
TUTTI
,
Unilever Magyarország
Related news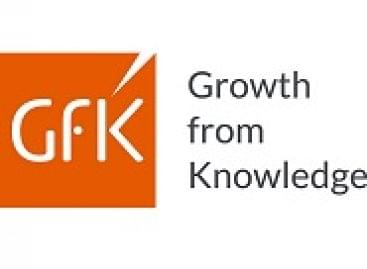 According to a GfK study with approximately170 million households in…
Read more >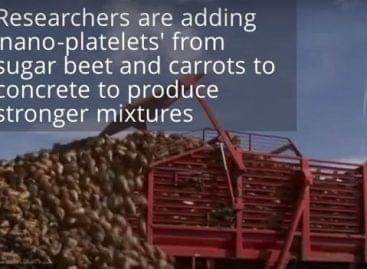 Sorry, this entry is only available in Hungarian.
Read more >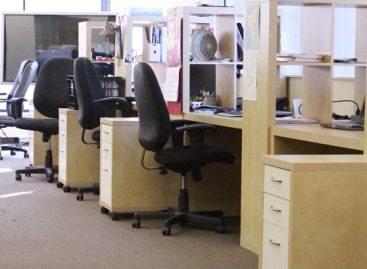 In Hungary, the majority of company executives have already recognized…
Read more >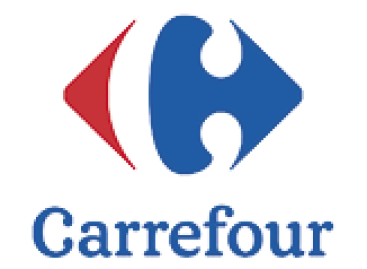 French retailer Carrefour is celebrating the 30th anniversary of its…
Read more >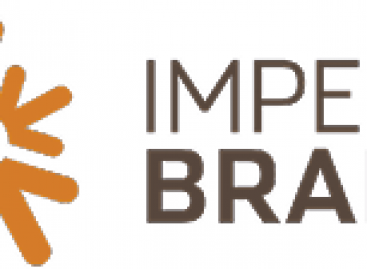 Imperial Brands – formerly known as Imperial Tobacco Group –…
Read more >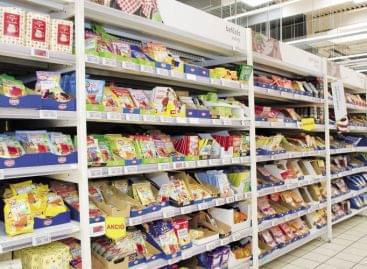 In early May it seemed that this year's fruit harvest…
Read more >