We had both feet on the (play)ground (Part 2)
Between 19 and 23 September, the Trade Playground was full: Trade magazine organised its Business Days conference for the 15th time. Almost 900 decision-makers gathered from the HoReCa and FMCG sectors in Hotel Pelion in Tapolca, to discuss the hottest topics of the trade, from the war through inflation to the price cap. Let's see what happened on Thursday and Friday.
On the fourth day of the Business Days conference, Thursday, the programme started in the morning with macroeconomic market analysis. Once again Szilvia Krizsó was the moderator, and György Jaksity, chairman of the board at Concorde took the floor first, to give his presentation, titled "Inflation, vacation, recession".
Next came the panel discussion hosted by Branded Goods Association Hungary, which represents approximately 90% of Hungarian FMCG companies.
Secretary general Zoltán Fekete gave a brief keynote speech, talking about how government-imposed price caps can lead to product shortage and inflation.
Fog all around…
The day's first roundtable was about rising energy costs and how firms react to this.
Dr Ágnes Fábián, managing director of Henkel Magyarország and president of Branded Goods Association Hungary told: the raw material price increase slowed down in the last quarter. She believes that rising energy prices will make the biggest impact in logistics in the months to come.
Zoltán Venter, country manager of Essity pointed it out that paper production will stop if there is no gas available. Essity is already making preparations for a situation like this. Mr Venter told that paper will be supplied, but it can't be told at what price – maximum for 2-month periods.
László Békefi, general manager of Coca-Cola HBC revealed that their factories are getting ready for a situation where there isn't enough gas or CO2 for carbonated soft drink production, trying to find new sources to buy from. He thinks it is likely that the present situation will become even worse before things will finally take a positive turn.
Péter Noszek, CEO of Nestlé said that it will be decisive if there is an energy shortage how the government decides who gets energy and how much. He added that in addition to the energy issues, there is also the problem of the inflation. It can't go on for long that shoppers pay the price of rising production costs.
Attila Sófalvi, general manager of MARS opined that in 2022 companies had to increase prices more often than in any other year. In his view it is a good thing that retailers and manufacturers can work together in this difficult situation, trying to give one another a helping hand.
Zoltán Fekete spoke about how difficult it is to make plans in the present situation. This has also been made clear by feedback from the 70 members of Branded Goods Association Hungary. Plus there is also the question of how consumers will behave during the recession, and how their consumption patterns will affect brands.
They are the future
After the roundtable discussion the Chain Bridge Foundation and the students they sponsor were introduced.
Chair of the board of trustees Zsuzsanna Hermann talked about the talented secondary school students who come from a poor background, and how the foundation helps them to get into university.
Member of the board of trustees István Matus spoke about the foundation's success stories, gave an insight into the lives of some of the students, and named the companies who donate money to the foundation, helping the good cause.
Tactics and tricks
After lunch there was a presentation by Erik Vágyi, managing director of NielsenIQ and Ágnes Szűcs-Villányi, the company's regional leader of analytics.
They shed light on how growing prices influence shopper behaviour. (You can read a separate article about their presentation in our magazine.)
In the following roundtable discussion Gabriella Heiszler, CEO of SPAR revealed that before the war energy costs represented 1.5% of their sales turnover, but by now this has increased to 6-7%.
She believes that SPAR's business structure is ideal for the present situation: they can produce good results if they offer consumer products at the right prices, in shops that are close to where they live.
János Dorogi, national commercial and development director at Auchan joined the conversation, saying: Auchan sees growing demand for private label products and groceries sold at promotional prices. He reckons that those retailers who can offer good prices today can increase their market share. Mr Dorogi added that it casts a shadow on their happiness about growing sales that this also means they must pay much higher taxes.
Ferenc Szász, business development director of Mastercard shared his observation that the number of impulse purchases is decreasing. The company has also found that card payment plays a crucial role at those locations where time is a factor. Shoppers use card payment much more often when shopping online.
Saving comes first
The representatives of drugstores were sitting around the table in the second discussion session of the afternoon.
Mariann Józsa, managing director of dm mentioned the dilemma of having to economise on energy use, but at the same time trying to make sure that the shopper experience doesn't suffer. Responsible executives must prepare for using less lighting and heating if the situation requires it in the future.
László Flórián, managing director of Rossmann shared the steps they had taken to save energy with the audience. He revealed that in the future dedicated experts will be appointed in the sales and operations fields for managing energy costs. Rossmann runs a monitoring system for sourcing product ingredients, which analyses the price increase notices of suppliers in detail.
István Dobi, the owner of Dél-100 made the remark that we simply got used to wasting energy and this must change now. Thanks to operating relatively small shops, the energy costs of Dél-100 aren't very high. Still, the company is trying to find ways to save energy, by installing solar panels and other alternative solutions.
Tamás Ács, customer development director of Unilever approached the topic from a manufacturer perspective. His view is that they still haven't incorporated all of their energy costs into their product prices. If the exchange rate of the euro will remain above HUF 400 for a long time, those manufacturers that depend on import will be compelled to increase prices further.
Following the "afternoon nap", participants gathered for the last work session of the day: presentations and a roundtable discussion about brand equity and brand building in the FMCG market.
Gábor Tolnai, head of marketing insight division at Kantar Hoffmann shared the latest results from a global Kantar Hoffmann survey, which they have been conducting for 10 years. The title of his presentation was "Brand Footprint 2022 – The best FMCG brands in the world and Hungary." (You can read a separate article about the presentation in our magazine.)
Next the audience had the opportunity to listen to a roundtable discussion, which started by Zoltán Gazsi, managing director of Eisberg, giving an overview of the present situation. He talked about the private label pressure that has been here for years, as every retailer is strengthening their own brand. Eisberg did really well to preserve its 40-45% market share.
Éva Kulich, commercial and marketing manager of Haladás (GoldenBurg) reported positive results. It isn't easy for them to build the brand, as they are doing it in a segment – fruit and vegetables – where few market players are trying. Their main communication platform is the product packaging.
Zsuzsanna Szak, division director at Henkel Consumer Brands explained that they have super-premium brands in each category, which are going in a sustainability direction, plus they have premium category brands and value-for-money products. Thanks to this diversity, they can reach different groups of consumers.
Severus Nacsa, marketing director of Gallicoop introduced their new brand, which was launched one year ago. He underlined that their number one task now is to find a balance between their own brand and the private labels of retailers. Educating consumers is very important in the processed meat category.
Erika Csikesz, sales director of TV2 Media Group mentioned that major brands regularly use classic and premium, exclusive advertising solutions in their media mix, because this way they can efficiently reach a wider audience. The digital platform TV2 Play is also important for partners, alongside the group's 14 television channels.
Boglárka Sándor-Czina, head of sales and business development at Offerista Group said priorities need to be defined, deciding which brands get bigger emphasis in marketing. The special field of Offerista Group is the digital promotional leaflets of retail chains. These offer an excellent opportunity to present their product selections to shoppers.
Thursday's programme ended with the Gala Dinner, where the winners received their Lifetime Achievement Awards and StarStore – Év kereskedője 2022 awards. The organisers also celebrated those who had their birthday. Courtesy of TV2 Group, the Vegas Show Band put everyone in a party mood. //
When the rope breaks
Friday, the last day of the Business Days conference is always about participants recharging their emotional batteries. The day's first speaker was attorney at law Dr Emil Neszmélyi, who used his own experiences to talk about how to survive crisis situations, sharing coping skills with the audience – they can use these when facing today's many challenges in the business world.
Dr Neszmélyi climbed Mount Everest from both the Tibet and the Nepal sides. The two sides are very different and they pose different threats to the climbers, plus the attorney at law also had to overcome the hardships arising from his asthma. One of the main conclusions of his presentation was that one must adapt to the actual conditions at all times, doing it in a way that they analyse the goal and the chances for reaching it over and over. Staying completely focused very much depends on determination, and on believing in ourselves even when nobody else does.
An extraordinary guided tour of the human mind
Persuasion and influence technique expert Dr László Újszászi Bogár took the audience on a guided tour of the human mind, in order to find out how the thoughts, behaviour and emotions of people can be controlled. He explained that the human brain always simplifies things before making a decision, and if we learn how this simplification works and adapt the process to the given business environment, we can control decision-making.
Dr Újszászi Bogár brought interesting examples to illustrate the huge gap between the conscious and the subconscious, and to show the control that the emotion-based subconscious has over us. The expert explained how the Before-During-After (BDA) persuasion technique model works in a selling situation. From practical examples, members of the audience learned about concepts such as perception contrast, reactance, anchor effect and cognitive distortion, but the speaker also talked about the power of words, the neurology of trust and how the brain finds the arguments it makes to be stronger than ready-made ones.
Internal peace in turbulent times
Father Feri Pál's presentation reflected on what is happening in the world today, at the same time also explaining what goes on inside us when we suffer big losses, and what we can do to process these without getting stuck. The mental hygiene expert named and introduced the five stages of this process. First comes the denial, which is followed by anger, the thirds phase is negotiation – which, if it isn't successful, leads to depression. Acceptance is the end of the process if everything works out.
Feri Pál brought examples to illustrate: when we lose our balance in the short term, it is crucial to restore it in a way that doesn't threaten our long term balance and our relationships. How can we do this? With the help of self-stabilisation; it is a mistake to think that we have to deal with the problem only during hard times, because we also have to work on ourselves after a while. Our task isn't killing "the monster" by using aggression or alcohol, but to regulate the level of anxiety with sports and physical activity, and with valuable personal relationships. //
For me September means going on vacation – my destination is Tapolca and Trade magazin's Business Days conference. This year the number of participants broke all previous records, basically everyone was there who matters in the FMCG world. When I am there I listen, take notes and ask questions, this has been my role for years. What I hear gives me lots of ideas, things that I think of even months later and knowledge that helps me in my work. It is needless to say that it will be worth going to the Business Days conference next year too. This prestigious conference doesn't only give food for thought, but also offers entertaining days to those who are present, thanks to the evening programmes.
Dear readers, I hope that I will be meeting you at the Business Days in September 2022 as well. //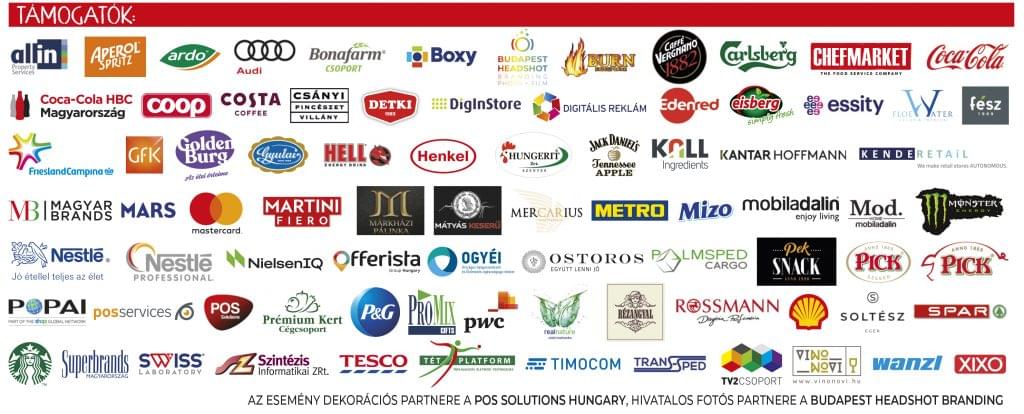 This article is available for reading in Trade magazin 2022.12-01
Tags:
Auchan
,
Brand Footprint 2022
,
Business Days 2022
,
Coca-Cola HBC Magyarország
,
Concorde
,
Dél-100
,
dm
,
dr. Neszmélyi Emil
,
Dr. Újszászi Bogár László
,
Eisberg Hungary Kft.
,
Essity
,
FMCG-piac
,
Gallicoop
,
Haladás Mezőgazdasági Zrt
,
Henkel
,
Henkel Magyarország
,
Kantar Hoffmann
,
Karrier&Stílus
,
Lánchíd Alapítvány
,
Lánchíd Egyesület
,
Magyar Márkaszövetség
,
Mars
,
MasterCard
,
Nestlé Hungária
,
NielsenIQ
,
Offerista Group
,
Pál Feri atya
,
Rossmann
,
Spar
,
StarStore – Év Kereskedője 2022
,
TV2 Média Csoport
,
Unilever
,
Vegas Show Band
Related news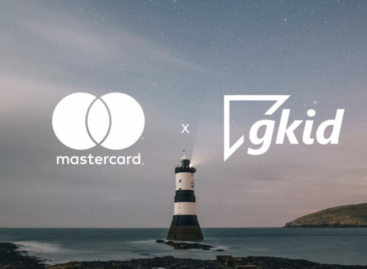 From 2023, GKID, which has been researching e-commerce for 10…
Read more >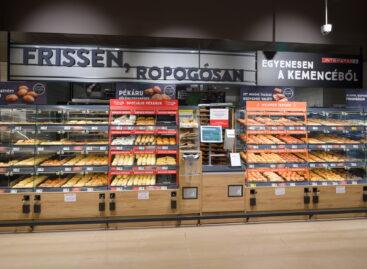 Every week, SPAR Hungary makes its offer even more attractive…
Read more >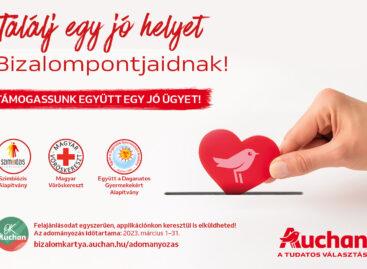 Auchan customers can donate Trust Points for two more weeks,…
Read more >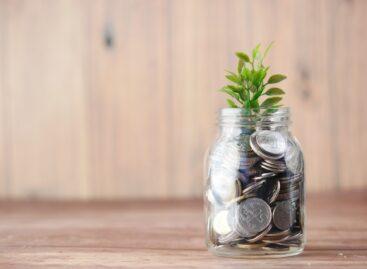 Large companies do not expect sales and profit growth this…
Read more >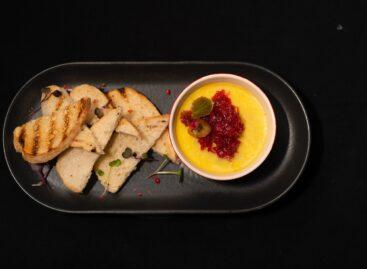 Retailers are putting a price cap on more than 400…
Read more >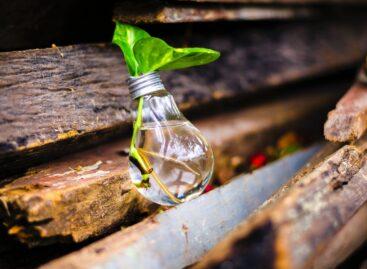 Königin Trade Kft. from Orosház, which manufactures beekeeping equipment and…
Read more >