Magazine: Expanding free-from universe
In line with global trends, free-from products are more and more popular in Hungary as well. Health-conscious shoppers can be satisfied, as a large selection of gluten-free, lactose-free, low-sugar, low-carb and free-from foods and drinks are waiting for them in grocery stores. What is more, natural and eco-friendly household products can also be found on store shelves.
Gluten-free delicacies
According to Hajni Bedő, marketing manager of Cerbona Élelmiszergyártó Kft., sales continue to grow in the gluten-free product category. She made it clear that it isn't enough anymore if a product is free from something, it also has to taste good. Special and functional foods have higher production costs, so their consumption prices are higher, too. From all Cerbona muesli bars the gluten-free ones are the most popular. Porridges are also performing well, and it must be noted that this category is especially important for consumers following a gluten-free diet. In 2022 Cerbona is concentrating on its new Vegán product range – several products (e.g. porridges, protein bars) are not only vegan but gluten-free too.
Ferenc Gosztola, business unit director of GOF Hungária told our magazine that the company's Avena GoFit gluten-free, oat-based products have only been in the market for a short time. Their top product is GoFit Prémium oatmeal. Few companies have the technology for separating smaller, often damaged oat grains from the whole ones. In the average oatmeal products the consumer finds crumbs at the bottom of the bag, but GoFit oatmeal exclusively contains whole oat grains. The company's plans include adding more branded products to the portfolio, and becoming one of the bigger processed oat grain suppliers in the Hungarian market.
Double-digit sales growth for milk alternatives
Sales of plant-based products are increasing fast in the lactose-free product segment. We learned from Nóra Kis-Kajtár, Alpro brand manager of Danone Magyarország Kft. that NielsenIQ data reveal: plant-based product sales have been growing by double-digit numbers for years. Plant-based drinks are the most popular, but plant-based yogurts are also selling well. Hungarian consumers like those products the most which are made of almond and coconut. All Alpro products are dairy-free, therefore they are naturally lactose-free too. Danone's latest innovation is Alpro This is Not M*lk, an oat-based drink developed for consumers who haven't found the most milk-like plant-based drink yet.
FrieslandCampina Hungária Zrt.'s market leader Pöttyös and Milli brands offer lactose-free spoon desserts and chilled dairy snacks. Senior brand manager Barbara Harangozó informed that lactose- and/or dairy-free spoon desserts doubled their market share to reach 2.8% in 2021. Senior brand manager Ildikó Tóth added that chilled dairy snack volume sales were up 20% in 2021, mainly thanks to the superb performance of Pöttyös lactose-free Túró Rudi products. The company's best-selling lactose-free spoon dessert is Milli vanilla Cottage Cheese Cream, but in 2021 FrieslandCampina also rolled out a banana-flavoured Milli Cottage Cheese Cream. Milli vanilla Cottage Cheese Cream and Pöttyös Túró Rudi are now also available in 0.0% added sugar version.
Aliz Varga, senior brand manager of Bonafarm Group: "Lactose-free milk, cheese and sour cream sales have grown by double-digit numbers according to GfK. We are proud of the fact that Sole-Mizo has the biggest lactose-free portfolio in the market. It is really good news for consumers that we are launching new products this year: floating island and milk coffee flavoured milk drinks will join the already available chocolate flavoured lactose-free, no added sugar and low-fat milk drink."
Bernadett Strasser-Kátai, owner and managing director of Real Nature Kft. is of the opinion that the Covid-19 pandemic also had one positive effect: people started paying closer attention to staying healthy and eating better. NielsenIQ has measured a more than 25% increase in demand for plant-based milk alternatives. Real Nature Kft.'s Joya pea drink stands alone in the Hungarian market, but their almond-hazelnut drink is also a novelty in the UHT segment.
Head of procurement Éva Gereczné Rudnai spoke to Trade magazine about launching almond yogurts and Barista products during the pandemic, and these have become just as popular as the company's coconut yogurts. Real Nature's top products are Joya coconut, almond and rice drinks, and the Barista and Protein versions of these.
Sweet without sugar
Another strong trend is lower sugar content or no sugar products. About half of Coca-Cola Magyarország's product selection is low-calorie, sugar-free and zero-calorie products. Marketing director András Palkó: "Our most popular sugar-free and low-calorie products are Coca-Cola Zero and its various flavoured variants, but in 2021 Kinley Zero Tonic and Kinley Zero Ginger Ale also entered the market with a bang." Between 2015 and 2020 Coca-Cola reduced the sugar content of products by 19%. In May the company will roll out Coca-Cola Zero Caffeine.
According to Ildikó Zubály, brand manager of Szentkirályi Magyarország, sales of sugar-free soft drinks made up for 29% of the market in 2021. Sales of no sugar Pepsi dropped 4%, but Pepsi Max sales increased significantly. Szentkirályi Magyarország's top sugar-free product is Pepsi Max, followed by Pepsi Lime and Pepsi Mango. This year's new innovation is pineapple-mint Pepsi, which targets Generation Z consumers. A new sugar-free product, lemon-lime 7UP Free has also been launched in the flavoured soft drink market.
Hell Energy Magyarország Kft. manufactures its energy drinks, iced coffees and teas, vitamin and soft drinks in sugar-free version too. Tutti-frutti flavoured Hell Classic Zero, Xixo Cola and still vitamin drink Swiss DeLaVie Zero are good examples of these. Sales director György Galántai told our magazine that Hell Zero products are made of the best ingredients, with five types of vitamin B and no preservatives. Multifruit vitamin drink Swiss Laboratory Zero is made with three different Swiss herb and vitamins.
Ceres Zrt. makes Slimmm and NewLine toast breads which are market leaders in the low-carb bread segment. Corporate director István Mikos: "Last year we came out with the Low Carb Loaf product. This year we launched the Ceres Evening Slices product under the NewLine brand." The corporate director added that shoppers care much more about what is in the products than before, so the company makes sure that all product characteristics are indicated on the packaging.
From a technological perspective Detki Keksz Kft. produces two types of biscuits: household type hard biscuits and linzer type softer biscuits. The company offers no added sugar variants in both categories. Detki's Vitál products are free from added sugar and are made of wholemeal flour, plus they are rich in fibres. Managing director Péter Koósa revealed that they would like to come out with similar products in the snack category this year. His experience is that shoppers are willing to pay a higher price for these special products.
Meat-free solutions
Shoppers show growing consciousness in other free-from categories too. Zsuzsanna Lóczki, sales and marketing director of K&K Family explained that they compiled the product portfolio in a way that everyone can a find a combination they like. The best-liked ingredients are endive, radicchio, rucola, corn and iceberg lettuce. Last year the company rolled out Duo salad in 2×1 bag packaging, while their Fresh and Fine product is the only one in the market in resealable packaging. Soon K&K Family will launch a new convenience product range for conscious snack-lovers.
In January 2022 Nestlé Hungária Kft. appeared with plant-based Garden Gourmet products on the shelves of Hungarian Spar, Interspar, Tesco and Auchan stores. The standard portfolio consists of GG Vegan Schnitzel, GG Vegan Nuggets, GG Vegan Burger, GG Vegetarian Vegetable Balls and GG Grilled Bites. We learned from brand manager Fleur Légrádi that they are preparing for the launch of more exciting products. Their goal is to offer tasty, protein and fibre rich products not only to vegan and vegetarian consumers, but also to those who simply would like to eat more plant-based food.
András Gurdon, sales director of Import-Trade Hungary Kft. talked to us about the vegan product category being the least price-sensitive segment, as being vegan means one has made a conscious decision and wants to stick with it. Import-Trade Hungary Kft.'s absolute top product range is Dutch vegetarian and vegan brand Vivera. These ready-to-cook products look and taste exactly like meat – schnitzel, nuggets, minced 'meat', steak, meatballs, etc. are available. Under the AUGA BIO brand they sell vegan and gluten-free convenience soups. The company also distributes vegan egg substitute vEGGs and Very Rice vegan rice yogurts.
Péter Szappanos, managing director of Pápai Hús Kft.: "With vegan meat alternatives it is really important to have high protein content, but not from soy; consumers don't like palm oil and they want natural ingredients. Shoppers love our sandwich spreads the most, the latest variant is made with chives. We never stop developing new flavours and completely new products".
Eco and organic products in our homes
Consumers show growing demand for organic, eco and vegan products among household cleaners too. Andrea Olaszi, sales director of Renew broke the news that their Cycle product range satisfies all of these expectations: more than 90% of the product is recycled ingredients and the rest are also natural, with acetic acid being the main active ingredient. Cycle keeps developing new products (washing-up liquid, window cleaner and universal cleaner) and the products enter the market in sustainable, concentrate format. Their 10X concentrates are 10 times smaller than their classic counterparts.
Katalin István, marketing director of Herbow International Zrt. informed us that they are already using recycled plastic labels on all of their products, and with the bottles they are in the process of switching to 100% recycled ones. Herbow's latest brand is IHeeelp, Hungary's first charity brand. The vegan, plant-based laundry detergents contain soapnut extract and can be bought in 1,000ml size, while the 4 fabric softener fragrances are available in 200ml and 1,000ml formats. In April 2022 the company launches jeans detergent product line Herbow Jeans, and in May they will roll out the first Herbow cleaners. //
Tags:
Auchan
,
Bonafarm Csoport
,
Cerbona Élelmiszergyártó Kft.
,
Ceres Zrt.
,
Coca-Cola Magyarország
,
cukormentes
,
Danone Magyarország
,
Detki Keksz
,
egyéb mentes
,
Frieslandcampina Hungaria
,
GFK
,
gluténmentes
,
GOF Hungária
,
HELL ENERGY Magyarország
,
Herbow International Zrt.
,
Import-Trade Hungary
,
Interspar
,
K&K Family
,
laktózmentes
,
Nestlé Hungária
,
Nielsen
,
Pápai Hús
,
Real Nature
,
reNEW Technologies
,
Spar
,
Szentkirályi Magyarország
,
Tesco
Related news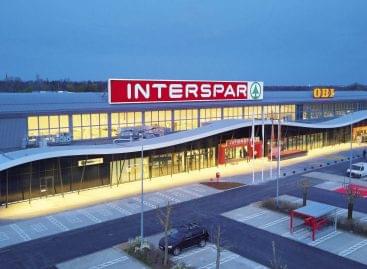 SPAR Magyarország has recently invested nearly HUF 11bn in modernising…
Read more >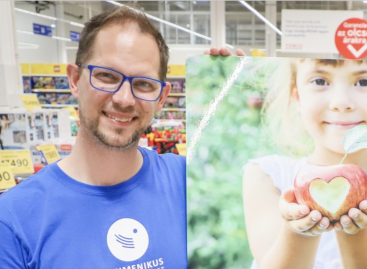 More than 20 million forints were raised between May 16…
Read more >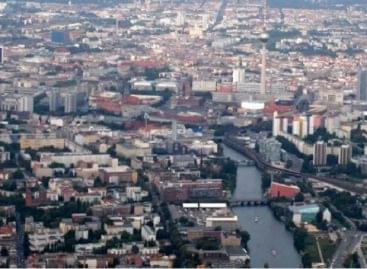 The GfK Economic Research Institute in Germany measured a record…
Read more >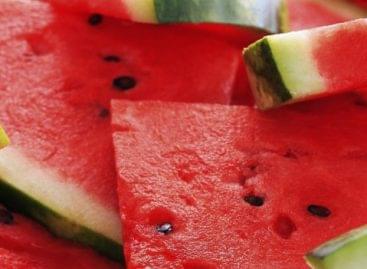 Sorry, this entry is only available in Hungarian.
Read more >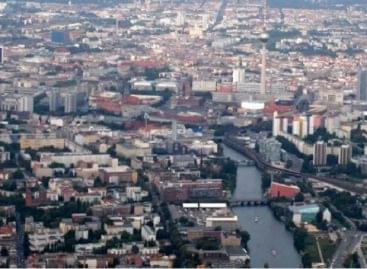 Sorry, this entry is only available in Hungarian.
Read more >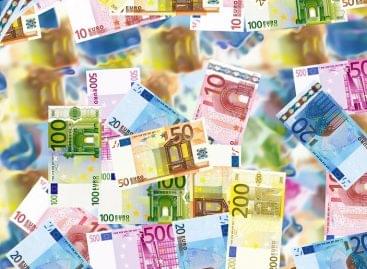 Sorry, this entry is only available in Hungarian.
Read more >