Magazine: Cured meat products are preparing for the autumn
Prices increased in the market of cured meat products last year, but this trend was accompanied by a 1-percent decline in volume sales. Due to the swine fever in China, meat prices had augmented in the world market and by the second half of 2019, this manifested in consumer prices too.
According to Zoltán Nagygyörgy, product manager of Pick Szeged Zrt., during the coronavirus pandemic sales slumped in the HoReCa segment, but retail sales grew significantly.
Gábor Zab, domestic sales director at Kométa 99 Zrt. opines that the appearance of COVID-19 changed salami buying habits only in the short term. In the long run salami, especially winter salami will remain very popular in Hungary.
Éva Tamáskovitsné Gila, product manager of Gyulahús Kft. said the COVID-19 pandemic had only made a complex business model even more difficult. The company had to convince customers that they would be able to buy their favourite Gyulai products during the lockdown too.
András Benkő, sales and marketing director of Kaiser Food Kft. informed that the number of impulse purchases dropped in the processed meat category, the recent period was characterised by shoppers buying large-sized products and stockpiling. Demand increased for pre-packaged cured meats. Although the coronavirus pandemic slowed down the innovation work, in the last four months of the year many new sausages and salamis will appear on store shelves.
Taste shaping discounters
There has been restructuring in the cured meat product market as regards sales channels. Mr Nagygyörgy told our magazine that discount supermarkets continued to strengthen their positions, with volume sales improving by about 10 percent. Parallel to this, sales of pre-packaged products became more significant – demand grew the most for pre-packaged sliced sausages and salamis.
We learned from Jens Hillebrand, managing director of Trade Group Europe Kft. that the price increase entailed by the swine fever pushes the market in the direction of poultry products, mainly in the medium- and/or low-priced product categories. Another trend is that shoppers have started buying 80g products instead of 100g ones.
In the last 3 years, Alföldi-Hús Zrt. has been moving its cured meat product selection in the direction of turkey meat processing. Today the majority of their thin and thick sausages aren't made of pork; it must be noted that classic sausage's turkey version costs only about 70-80 percent of the pork variant. Sales manager Éva Kulich added that the cured meat market is only changing slowly – it took 3 years for shoppers to get to like turkey sausage.
Convenience and environmental consciousness
Zsuzsanna Balogné Harkai, product manager of Pick Szeged Zrt. informed us that convenience products are an important innovation direction, e.g. sliced products, snack sausages, etc. One of the new offerings from the company is Hungarian-style PICKSTICK snack sausage. The product manager added that the market share of sliced sausages and salamis is growing to the detriment of buying from the deli counter. In line with this trend, several Pick products have been made available in sliced and gastro versions too. Ms Balogné Harkai also talked about how the company pays special attention to protecting the environment, so product packaging designs are created with reducing the burden on the environment and recycling in mind.
Mr Zab talked to us about their successful comprehensive marketing campaign in the second half of 2019 for Kométa's winter salami product. The company also senses a growing demand for pre-packaged cured meats. This summer a new product was added to the Gusto Mediterraneo range, which consists of classic Italian-style salamis: Szlavón salami has joined the trio of Miláno, Napoli and Vero – from these products Hungarian consumers like Vero the best.
Free from additives and delicious
Ms Tamáskovitsné Gila Éva said their private label cured meat product sales increased a little, while Gyulai product sales stayed put in the last 12 months. In the second half of the year, the company had to increase prices several times. Shopper demand for additive-free products has emerged. In 2019 Gyulahús rolled out an additive-free range, the main products in which are sausage and salami, but there is an additive-free liver paté as well. Free-from Gyulai products are just as delicious as the traditional ones – this is very well indicated by Gyulai Additive-free Sausage winning a gold star in the blind test of the Brussels-based International Taste Institute (ITI) and being selected into the New Product Expo of the PLMA trade show in Amsterdam. The company postponed its spring prize game, called With Gyulai to Gyula, to July.
Ms Kulich told Trade magazin that Alföldi-Hús Zrt. sees growing consumer interest in both special products and classic sausages and salamis. Alföldi Mangalica sausage and Szarvas Venison thick sausage belong to the former category. Svábföldi products are unique because they don't contain pork at all. She revealed that during the pandemic discounters reported increased demand for sliced XXL products. As consumers are getting to like traditional products, Alföldi-Hús Zrt. gives priority to classic production methods wherever they can, e.g. beechwood smoking, traditional fermentation, etc. and they use as few additives as possible. The latest innovations by the company debuted in a discount supermarket chain: turkey snack sausage in deli and hot versions.
Added values and product launches
Trade Group Europe Kft. has also noticed the increased consumer interest in quality sausages with some kind of added value (e.g. being free from additives). Mr Hillebrand informed that in accordance with this trend, sales of their Hartai sausage are growing fast – the product is gluten-, lactose- and soy-free, and thanks to a special method used it doesn't contain nitrate either. The company reckons that in the present situation those products can prevail that require no cooling or can be eaten on the go, such as Salamini sticks.
Bogád-Hús Kft. specialises in making pork products using the traditional fermenting and smoking method; there are also cooked-smoked meats and cold cuts in the company's product selection. Recently Bogád-Hús appeared on store shelves with two ready meal products: 450g tripe stew with smoked pork knuckles and 450g pork stew – said Tamás Pozsgai, sales manager of the company. Their strength is deli counter products, but in the last 2-3 years, sales of their pre-packaged cured meats have been growing steadily. Cold cuts (Hungarian-style, Lunch, Garlic, Ham) have been launched in 450g version, too. //
Price change drives cured meat sales!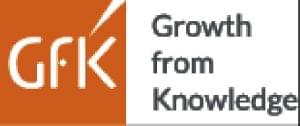 According to GfK's ConsumerScan, the cured meat product market slightly reduced between June 2019 and May 2020. In the examined period sausages and salamis had a 93-percent buyer base. The average shopper purchased 300g of cured meat products per buying occasion, 30g more sausage but 50g less salami.
Families bought less cured meat in every retail channel, except for discount supermarkets, where volume sales were up 8 percent. Due to the increase of the average price, this retail channel realised 17 percent higher sales. Households had to pay HUF 250 more for one kilogram of cured meat product than in the base period one year earlier. When the COVID-19 pandemic reached Hungary (March-May 2020), the buyer base of sausage jumped 7 percent. //
Related news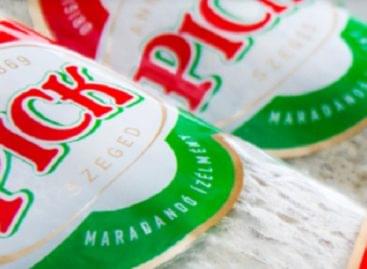 The manufacturer's quality guarantee seems to mean more than anything:…
Read more >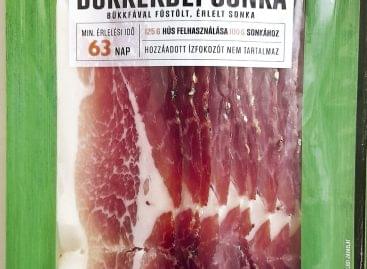 This year the PICK brand strengthens its market presence further,…
Read more >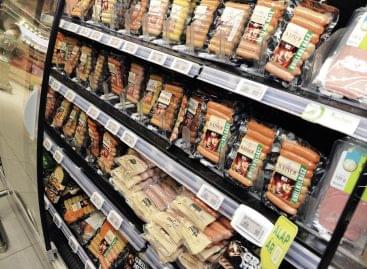 Jens Hillebrand, managing director of Trade Group Europe Kft.: "During…
Read more >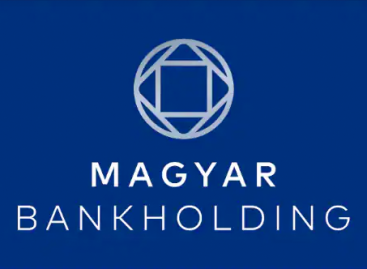 Exceeding expectations, industrial production increased by 9.4% in May, while…
Read more >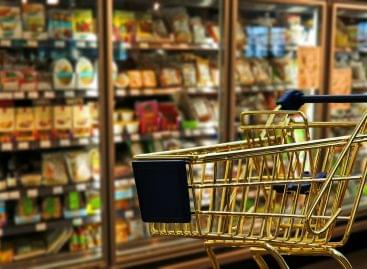 According to the raw data, the volume of retail trade…
Read more >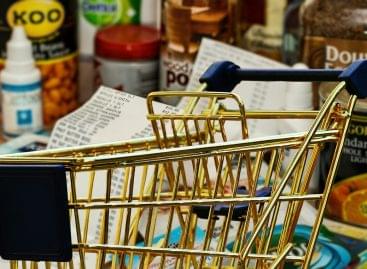 Household consumption may have peaked in May, the population has…
Read more >