Magazine: Once upon a time… Business Days 2018 (Part 2)
Thursday was the third day of the Business Days conference and the first speaker was Dr Zsolt Feldman, state secretary of agriculture from the Ministry of Agriculture. His topic was food industry challenges and the state secretary explained that behind the dynamically growing agri-food expert there is the problem of the workforce shortage, increasing salary costs for employers, the imbalance in the production structure and not enough capital to invest.
Next György Jaksity, the president of Concorde took the floor. He told that the current economic cycle is coming to an end. Presently monetary conditions are good in Hungary and the investments make great returns, but besides the 3-4 percent growth and the disciplined fiscal policy he also sees a rather high government debt, plus the structure of public finance is worsening too.
A roundtable discussion followed with Szilvia Krizsó as the moderator. Dr Feldman opined that one of the biggest tasks at the moment is solving the problem of not having enough workers in the sector – and this is true for the whole of Europe.
Dr Balázs Hajdu, head of the legal committee at the National Trade Association mentioned the new law that is known as Mall Stop No.3: retail trade units with a floor space above 400m² can only be built, converted or modified with permission from the relevant authorities. He thinks that the new regulation might slow down investment projects and curb growth in retail. Mr Jaksity expressed his view that the labour market is able to solve its problems without help from outside. He warned that although the cost of investing in robotics returns in a year, but workers who don't earn won't spend money either.
László Krisán, the CEO of KAVOSZ and the president of VOSZ's retail committee analysed the financing situation in the sector. He told that no more enterprise loans can be placed as about 450,000 from the 700,000 Hungarian SMEs are forced to operate as 'nano-businesses'.
Gergő Soltész, member of the board of directors at Takarék Mortgage Bank added that lending to companies had grown by two-digit numbers it the last two years, and this trend is likely to continue. Still, the level of investment is lower in Hungary than in neighbouring countries.
Zoltán Fekete, secretary general of Branded Good Association Hungary and member of the Chain Bridge Club moderated the second roundtable discussion. He asked guests about brands telling a story, brand relevance, the relationship between brands and private labels, and sustainability models.
José Matthijsse, then managing director of HEINEKEN explained that every strong brand relies on being different and unique. Besides having a global strategy, the brewing company also believes in regional markets and innovations.
Minas Agelidis, managing director of Coca-Cola HBC Magyarország talked about the importance of paying attention to positioning manufacturer brands in discount supermarkets, but added that the online channel should also get special focus – this is why the company spends 47 percent of its advertising budget in digital media.
Péter Noszek, managing director of Nestlé Hungária opined that manufacturer brands and private labels both have their place in the market, and added that shoppers need to be addressed in every channel. He mentioned that 80 percent of the raw material used in their Bük factory comes from Hungarian suppliers.
Zoltán Venter, managing director of Essity informed that their brands are likely to have a stronger presence in discount supermarkets in the future. As for challenges, he talked about how saturated the influencer marketing segment is, and named the problem of on-shelf availability.
Attila Sófalvi, managing director of Mars agreed that discount supermarkets constitute an important retail channel. He thinks that manufacturer brands and private labels complement each other.
Following the roundtable discussion Zsuzsanna Hermann, chairperson of the Chain Bridge Foundation's board of trustees and board member István Matus presented the scholarships to this year's winners of the foundation's programme for secondary school students with a disadvantageous background.
Work continued with Bernadett Strasser-Kátai, owner and managing director of Real Nature and member of the Chain Bridge Club moderating yet another roundtable discussion.
Tünde Turcsán, GfK's client service director gave the keynote speech. She brought data that revealed: the share of discount supermarkets in total retail sales is 23.1 percent in Hungary. Sales growth is above 10 percent in the channel and the main contributors of this are shoppers older than 40 years.
Péter Kurucz, retail services director of Nielsen analysed general consumption trends in the hypermarket and drugstore channels. He shed light on the consumption habits of hypermarket-goers and the characteristic consumption preferences of the customers of drugstores.
Rossmann's managing director László Flórián told in connection with the strengthening of discount supermarkets that not only the market weight of individual channels had changed, but also the shares of various product categories per channel.
Mariann Józsa, managing director of dm agreed with him: the product selections of discount supermarkets and drugstores differ considerably, so she doesn't feel that discounters are 'attacking' drugstores. She revealed that dm's own brands have a considerable share in the sales growth of the drugstore chain.
Attila Lakatos, managing director of Azúr Drogéria shared with participants the advantages of being located next to discount supermarkets. The chain offers branded products at low prices for long periods of time, these products cost less than in discount supermarkets. Eurofamily's commercial director Ferenc Czigány revealed that their main goal isn't beating their competitors, but building their own market by selling branded products are lastingly low prices.
The representatives of super- and hypermarkets around the table also reported sales growth. Gabriella Heiszler, managing director of SPAR revealed that these days sales by the smallest shops are growing the most dynamically. She announced that in the second quarter of 2019 SPAR would launch its online shop.
Márk Szomolányi, digital and e-commerce director of Auchan Retail Magyarország also spoke about growing sales and how strong their online channel is. He stressed the importance of offering shoppers a real experience in their hyper- and supermarkets.
Attila Zájer, client service director of TV2 gave a presentation about the group's cooperation strategy and talked about the various opportunities for brands to appear on the channel.
Oggy Popov, founder and CEO of Prospecto.hu – a strategic partner of the TV2 Group – introduced digital promotional leaflets, the latest communication platform for brands.
Thursday's programme came to an end with a roundtable discussion on e-commerce; this was the first time in the history of the Business Days conference that the channel had its own panel discussion. Discussion was coordinated by Sándor Nagy as the moderator, who is the president of Ecommerce Hungary, the head of G'Roby's online branch and member of the Chain Bridge Club. His main question was: Who are the shoppers who buy online and how should processes be transformed to serve customers with the biggest efficiency? Two presentations were also on the agenda.
Psychoanalyst Annamária Tari spoke about the typical attitudes of young people belonging to generations Y, Z and Alpha: locking themselves up in a relatively small group and adapting themselves to its values and beliefs. She revealed that generations X and Y aren't loyal to brands.
Zsanett Dobra, customer knowledge lead of dunnhumby shared the results of the company's latest shopper survey. The company has found: those people who also buy online spend half of their money there; one third of respondents shop on this platform monthly. In e-commerce the leading product category is consumer electronics, but the FMCG categories are growing too.
Zoltán Horti, country online operational manager of Tesco opined that retailers must know what shoppers think about them and their products, because retail chains are also influencers. Márk Szomolányi, digital and e-commerce director of Auchan Retail Magyarország was of the opinion that most shoppers are already 'omnichannel buyers', what is more, those who prefer purchasing online have higher expectations and shop more consciously.
Jateknet.hu's managing director Gergely Őri talked about how today's consumers need to be taught, persuaded to use the e-commerce channel in every product category. He reckons that the market is still rather far from being a real omnichannel one.
Réka Vadkerti, Petissimo's webshop sales manager shared with the audience some of the key elements in their strategy. The company is market leader in the category in Hungary and they try to list as many products as they can, plus they also manufacture a growing number of pet foods.
Google's industry manager Illés Vadász told: the main goal of their development work is to provide users with information that is relevant to them. Google is already using technology in several countries that advertisers can utilise to measure the food traffic an advertisement in Google Ads can direct to their physical stores. At the evening gala dinner the winners received the SuperStore 2018 awards.
Olga Pavlova was presented the Lifetime Achievement Award of Trade magazin and Chain Bridge Club.
Tags:
agrárminisztérium
,
Auchan
,
Azúr Drogéria
,
Business Days 2018
,
Coca-Cola HBC
,
Concorde Alapkezelő Zrt.
,
dm Magyarország
,
dunnhumby
,
E-commerce Hungary
,
Essity Hungary Kft.
,
G-Roby
,
GFK
,
Google
,
Heineken
,
JátékNet.hu
,
KAVOSZ
,
Magyar Márkaszövetség
,
Mars
,
Nestlé
,
Nielsen
,
OKSZ
,
Petissimo
,
Prospecto.hu
,
Real Nature
,
Rossmann Magyarország
,
Spar
,
TakarékBank
,
Tesco
,
Trade magazin
,
TV2
,
VOSZ
Related news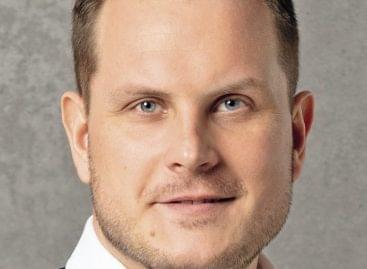 Norbert Madar, lead consultant of GKID Research & Consulting (formerly…
Read more >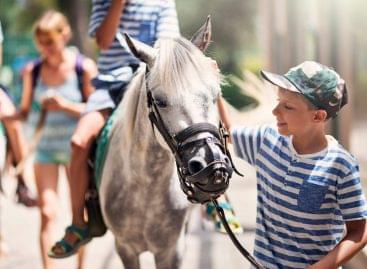 As a family business, SPAR Hungary does everything to make…
Read more >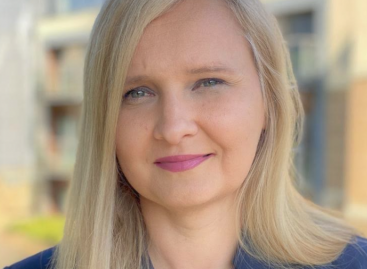 After nearly six years of Hélène Kovalevsky's management, Lidia Wrońska…
Read more >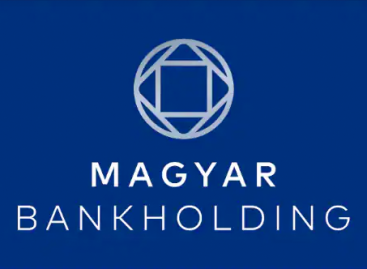 Exceeding expectations, industrial production increased by 9.4% in May, while…
Read more >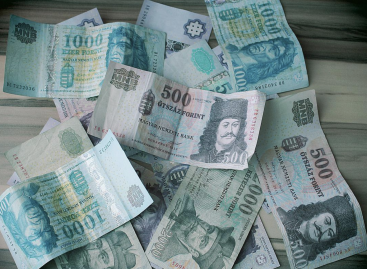 The online consultation of the Budapest Chamber of Commerce and…
Read more >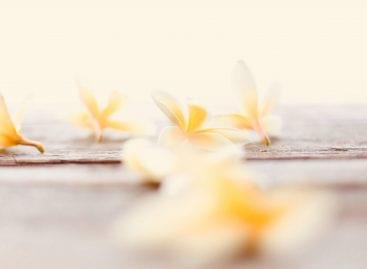 Vanilla extracts continue to have a strong hold on the…
Read more >