Magazine: Changing promotion expectations of consumers
Trade magazine organised the "Most successful promotion of the year" contest for the 14th time. The winner FMCG campaigns – entries were accepted in 6 categories – received their awards at the end of a conference.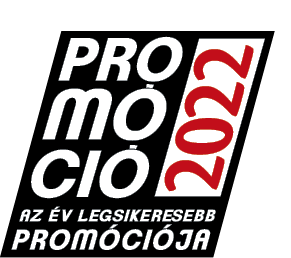 No new and no old
Gábor Tolnai, the head of Kantar Hoffmann's marketing insight division gave an overview of the promotion campaigns and told: shoppers don't compare the present with pre-pandemic times anymore. Up until now a well-known promotional mechanism, creative communication and innovative gifts was the recipe of success. For the first time, this year demand manifested for new-type promotional mechanisms and the use of digital elements, especially among young people.
Lawyers Dr Zsófia Straubinger and Dr László Szűcs came from Réti, Várszegi and Partners Law Firm – PwC Legal to talk about the new rules, which were to enter into force at the end May. They talked about the changes in the regulations for communicating price discounts, analysed the concept of the "lowest (previous) price", its use and the different exceptions.
Influencers in promotion campaigns
Bálint Tóth, Avantgarde Group's social media and influencer specialist spoke about what good influencers are like, and how they can be used in promotion campaigns. The biggest challenge is finding the influencer that suits the given brand, objective or campaign the best. It is essential to decide in advance what the indicator of success will be – the reach and the number of likes are easy to monitor, but direct sales promotion is more difficult to follow. Data-based campaigns and a consumer-centred approach can both contribute to successful reach and the activation of followers. Various software solutions are available for social media monitoring. Mr Tóth told that an engagement level above 10% qualifies as success. By using the so-called BHI index, we can learn how popular a certain brand/topic/person is in the online world – on a scale of 0 to 1, the closer the value is to 1, the more popular the brand/person/topic is. It is also a good idea to analyse the content published by the influencer, their style, creativity and characteristics beforehand, to make sure that these and the promotional message reinforce each another. Before making the final decision, it is best to meet the influencer in person.
New world order
István Busák, executive director of Isobar shocked the audience by introducing five global trends. 1. Alternative realities and virtual economies are being created one after the other. Even luxury brands (e.g. Gucci) are appearing in these, selling their virtual products in virtual shops. 2. Decentralised autonomous organisations are established, where each member/owner has the same rights. In these the boundaries between the groups of fans, creators and owners become blurred. This process is accelerated further by cryptocurrencies and non-fungible tokens (NFTs). 3. Decentralisation is intensified by the menace of the worsening climate change. Market players are trying to find the solution to the problem of harmonising economic growth with saving the environment. 4. Generation Z is probably the most colourful and multicultural generation ever. Its members have a fluid identity, they are looking for investment advice on YouTube and are active politically on TikTok. 5. An increasing number of people lock themselves up in a personal bubble, saying they don't really need the physical world. The focus is shifting to one's home and own body. Local values and neighbours become more important as part of this trend.
Top promotions
After the presentations the winners of the competition were announced. They received their certificates and awards from Trade magazin's managing director and editor-in-chief Zsuzsanna Hermann and Zsófia Guba, Kantar Hoffman's junior client service executive.
Professional partners of the competition: Trade Marketing Club, POPAI Hungary Association
Research partner of the competition: Kantar Hoffmann
Sponsor of the competition: Super brands, MagyarBrands. //
Food category, GOLD MEDAL: FrieslandCampina Hungária Zrt. – Pöttyös Athletes We Are Proud Of Activation
Pöttyös Athletes We Are Proud Of was a 360-degree campaign between 1 May and 8 August 2021.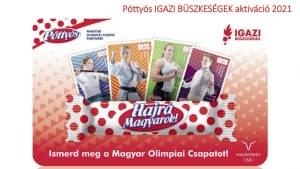 Its objective was to turn Pöttyös fans into dedicated supporters of the Hungarian athletes at the Olympic Games in Tokyo, before the competitions started. Supporter cards and albums were used to introduce the Athletes We Are Proud Of to the public, and a related consumer promotion was also implemented.
_________________________________________
Drink category, GOLD MEDAL: Havas Media Hungary Kft. L'OR exclusive gastro flavour trip
In June-July 2021 Havas Media Hungary Kft. and Jacobs Douwe Egberts Kft. teamed up with culinary influencers, to promote L'OR coffee capsules. The campaign also sought to treat consumers to a memorable experience in the difficult pandemic period.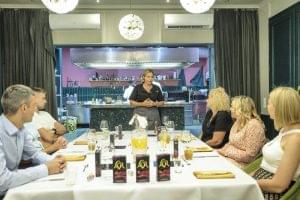 Consumers could spend a pleasant evening with their loved ones, while participating in a special culinary trip.
__________________________________________
HoReCa category, GOLD MEDAL: Dreher Breweries Zrt. – Quality Draught Beer Programme 2021
Dreher Breweries Zrt. launched the Quality Draught Beer Programme between May and September 2021, to educate HoReCa units about pulling the perfect pint, at the same time providing guests with a guarantee that participating bars and restaurants do their best to serve top quality beer.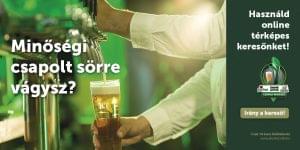 Dreher's partners had a perfect opportunity to train staff, and by doing this to gain a competitive advantage. www.csapoltminoseg.hu
__________________________________________
Retail category, GOLD MEDAL: SPAR Magyarország Kft. – Hey Clay plasticine and plush
SPAR Magyarország Kft. gave customers a free pack of HEY CLAY plasticine – which also contained a loyalty point – for every HUF 6,000 spent between 19 August and 3 October 2021.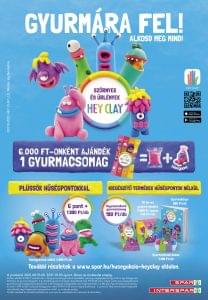 Further packs with points could be bought for HUF 190. Those shoppers who collected 6 points had the opportunity to buy any of 6 plush figures for the discount price of HUF 1,990.
________________________________________
Non-food (drug and beauty care) category, GOLD MEDAL and Sustainability SPECIAL AWARD: Procter & Gamble RSC Kft. – Let's plant better quality air!
In October-November 2021 2 forints went to planting trees from the price of every Procter & Gamble product sold – finally the company planted a 1-hectare forest. With this they have contributed to making the air cleaner in Hungary.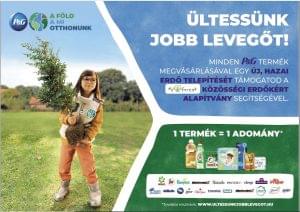 The message was simple and consumers didn't have to perform any special task. Customer loyalty increased thanks to the campaign, together with P&G product sales.
________________________________________
Non-FMCG category, SILVER MEDAL: Rewart Kft. – "Fill up your car to win a Ford Mustang or one of the 5 daily cash prizes!" prize game
Those consumers could play who bought minimum 1 litre of EVO 95 Petrol, EVO Diesel, EVO 100 Petrol Plus, EVO Diesel Plus, EVO 102 Racing premium motor fuel or ECO+ Autogas between 14 June and 31 August 2021. The main prize was a Ford Mustang, but customers could also win back the sum they spent – or even two or five times more.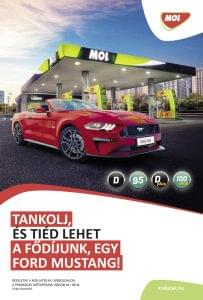 ________________________________________
Trade magazin SPECIAL AWARD: Square One Retail Kft. – Citylife Média – Kalinka mini sample distribution
During the 1-month campaign that commenced on 18 October 2021, Italian, Asian and Hungarian restaurants were selected.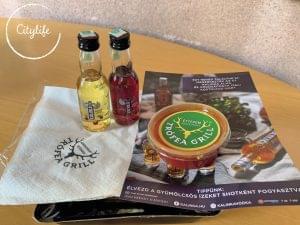 When food was delivered to their doors, consumers older than 18 years received a Kalinka sample pack too. 18,000 of these were distributed; since this gift was a surprise, it generated a positive brand experience.
________________________________________
CSR SPECIAL AWARD: Henkel Beauty Care – Schauma foam tales for a better future
The campaign started in spring 2020 and ended in November 2021, and it was realised in partnership with the "Adopt a kindergarten!" organisation. Influencers were used to collect tales from consumers, and a book was compiled from these.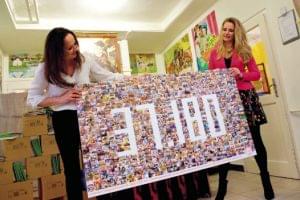 In addition to the 140,000 product donations, the books were distributed in kindergartens and elementary schools for underprivileged children, and in children and women's shelters.
________________________________________
Trade Marketing Club SPECIAL AWARD: Coca-Cola HBC Magyarország Kft. – Burn Fiat 500 Nationwide Consumer Promotion
Coca-Cola HBC Magyarország Kft.'s promotion between 1 August and 30 November 2021 was the most successful campaign in the history of the Burn brand. On Facebook, Instagram, Snapchat and TikTok, a team of almost 20 influencers created more than 100 contents. In a prize game shoppers had the chance to win a Fiat 500.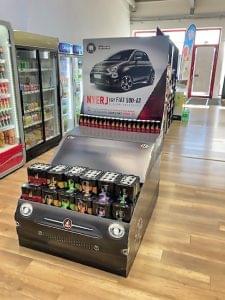 ________________________________________
Drink category, BRONZE MEDAL and POPAI SPECIAL AWARD: Heineken Hungária Breweries Zrt. – Heineken EURO 2020
Heineken was a sponsor of the UEFA EURO 2020 European Football Championship. Since Budapest was one of the tournament's hosts, the brewery's Hungarian subsidiary organised an omnichannel, tailor-made activity for several retailer partners.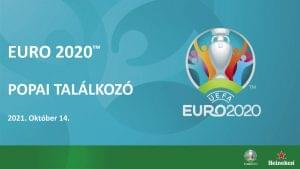 Between 15 May and 15 July 2021, shoppers could benefit from a premium beer experience at reduced prices, and had the chance to win match tickets or limited edition EURO 2020 Heineken merch products. 
________________________________________
Food category, SILVER MEDAL: POS Services Kft. + Nissin Foods Kft. – Cup Noodles Slurp Trainer Instagram campaign
Between 20 August and 8 November 2021, POS Services Kft. and Nissin Foods Kft. worked with influencers to promote their Instagram filter, called Cup Noodles Slurp Trainer.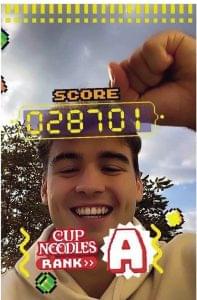 The goal was to raise awareness of the Cup Noodles brand, plus offline activities were also organised. Shoppers could access the filter via Instagram and collect points by imitating emojis.
________________________________________
Drink category, SILVER MEDAL: Heinemann Testvérek Kft. – Jim Beam & Tankcsapda promotion
Heinemann Testvérek Kft. and Hungary's most popular rock band joined forces between 28 June and 8 August 2021 to bring back guests to bars and pubs, who could win a very special experience by buying Jim Beam products in HoReCa, retail or online.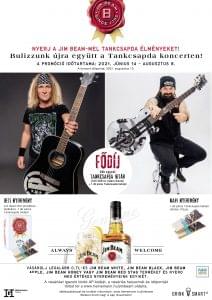 It was also a campaign goal to help HoReCa partners: if they ordered 3 Jim Beam White 1-litre products, they got another 3 for free, from which they only had to use 2 to make Highballs.
________________________________________
HoReCa category, SILVER MEDAL: Heinemann Testvérek Kft. – Jim Beam – Together Again campaign
Jim Beam wanted to celebrate the reopening of bars and restaurants after the Covid-ridden 2020 and 2021 years: between 30 April and 6 June 2021, every guest who went to the participating HoReCa units got a Jim Beam Highball for free.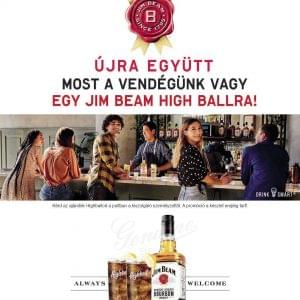 The campaign created an opportunity to bring back guests, and supported bars and restaurants too.
________________________________________
Retail category, SILVER MEDAL: SPAR Magyarország Kft. – "Summer has never sounded better!" loyalty promotion
SPAR Magyarország Kft. implemented a loyalty campaign between 20 May and 25 July 2021.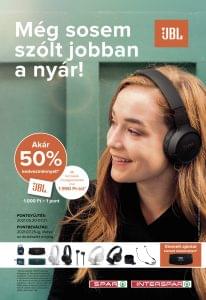 Shoppers got 1 point for each HUF 1,000 spent, and by collecting 20 points they had the chance to purchase JBL products up to 50% cheaper. Those who bought a JBL could enter a prize game to win any of the 50 PartyBox100 speakers. 
________________________________________
HoReCa category, BRONZE MEDAL: Rewart Kft. – Borsodi football EURO 2020 promotion
Between 10 May and 15 July 2021, Borsodi Világos, Mester and Bivaly beers rolled out a promotion campaign in the trade and HoReCa channels, tied to the UEFA EURO 2020 European Football Championship.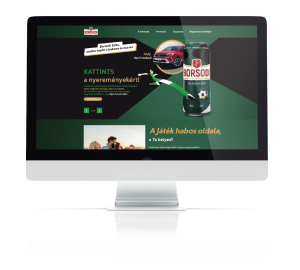 Participants could play to win valuable prizes, and this was the first campaign on Borsodi's new promotional platform – this has been the home of all Borsodi promotions ever since.
//
Tags:
Avantgarde Group
,
Az év legsikeresebb promóciója
,
Coca-Cola HBC Magyarország Kft
,
Dreher Sörgyár
,
FMCG-piac
,
Frieslandcampina Hungaria
,
Havas Media Hungary
,
Heineken Hungária Sörgyárak Zrt.
,
Heinemann Testvérek Kft
,
Henkel Beauty Care
,
Isobar
,
Jacobs Douwe Egberts
,
Kantar-Hoffman
,
Magyar Brands
,
Nissin Foods
,
POPAI Magyarország Egyesület
,
POS Services Kft.
,
Procter & Gamble RSC Kft.
,
Réti
,
Rewart Kft.
,
Spar Magyarország
,
Square One Retail Kft.
,
Superbrands
,
Várszegi és Társai Ügyvédi Iroda PwC Legal
Related news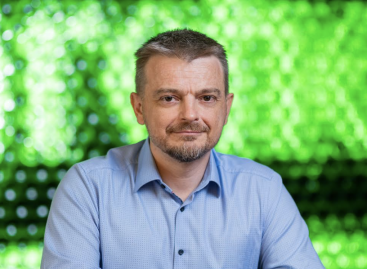 From June of this year, Csaba Szilágyi is responsible for…
Read more >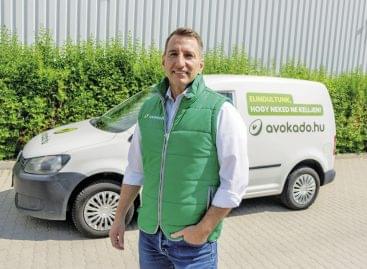 Tibor Székács used to be the managing director of Plus…
Read more >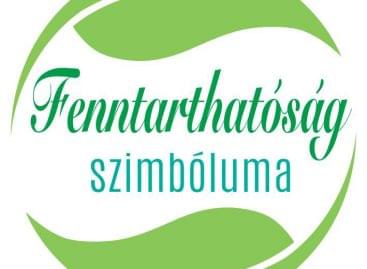 Trade Magazin announced the Symbol of Sustainability competition for the…
Read more >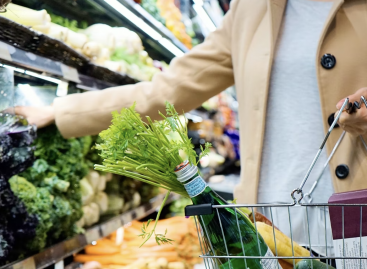 In 2022, product prices in Hungary skyrocketed. The increase in…
Read more >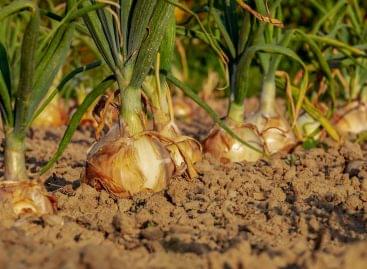 At the request of the member states, due to the…
Read more >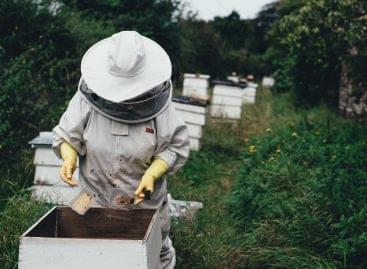 This year's honey harvest in Romania will fall well short…
Read more >