Changing consumption habits in the fruit juice market
After record sales in 2015, last year brought a slowdown in the expansion of the fruit juice market. This more moderate performance had to do with the 5-percent average price increase in the fruit juice market, and with the Hungarian macroeconomic trends of the first half of the year. The 100-percent fruit juice category represents 8 percent of the juice segment in total – in terms of both value and volume.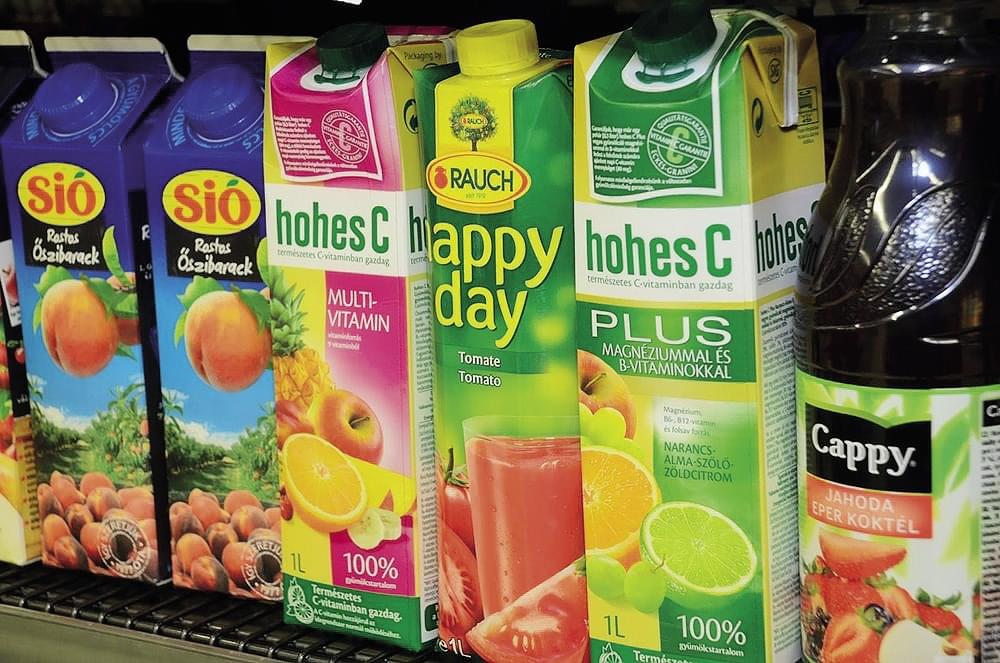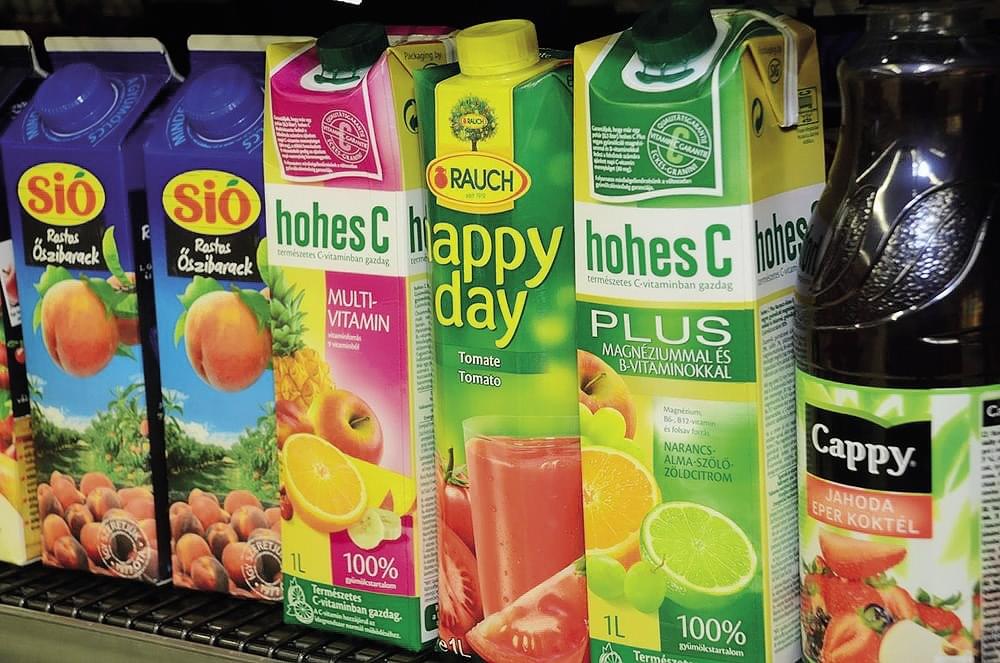 Balázs Bogár, trade marketing manager of Sió-Eckes Kft. told our magazine that sales of the company's flagship brand, SIÓ Freshly Pressed augmented by 12 percent in both value and volume last year. Kata Bányi, trade marketing director of Coca-Cola HBC Magyarország Kft. informed us that 2016 brought a significant increase in fruit juice ingredient prices in the world market, therefore most manufacturers were forced to sell their products at higher prices.
Thanks to their strong brands, Rauch Hungária realised 9.1 percent higher value sales and 11.9 percent higher volume sales last year. Anett Polyák, trade marketing manager of Rauch Hungária Kft. spoke to us about how the juice segment strengthens in the winter period, especially a new segment performs well: cooled, directly pressed (not made from concentrate) fruit juices.
Andrea Olaszi, sales director of Szobi Italgyártó Kft. informed us that most of their products are marketed in Tetra Pak packaging and sales in this category are growing again. Judit Farkas, sales and marketing director of Fidel Kft. informed that 96 percent of the fruit they use for making fruit juices come from ecological farming, complying with the strict rules of Biokontroll Zrt.
According to Zsuzsanna Posztós, Tetra Pak's marketing manager, because of the current health trends drinks enriched with vitamins or minerals, and products containing so-called 'superfruits' are increasingly popular. Anna Cholnoky, brand manager of Maspex Olympos Kft. told Trade magazin that they are preparing for the new season with a new product: pineapple-coconut Topjoy in small bottle format. Their popular grape drink will be made more special with the addition of aloe vera. In early 2017 Topjoy fruit drinks became available in 1.75-litre PET bottle version, in three flavours: multifruit, grapefruit, strawberry-gooseberry.
In-Food 2000 Kft.'s experience is that one of the main trends in the Hungarian fruit juice market is lowering the sugar content of products. Marketing manager Zsóka Balogh told that soon they will come out with premium, sugar- and sweetener-free tea products under the Pure brand. Rauch Fresh products are currently available in three versions: 100-percent orange, 100-percent apple-grape-raspberry and 100-percent orange-mango-carrot, but this spring a fruit and vegetable juice mix with spirulina, called Rauch Fresh Green will appear in shops. Judit Farkas from Fidel Kft. talked to us about children loving their 100-percent organic apple and apple-sour cherry juices, while men prefer apple-red currant juice. Health conscious consumers and women tend to buy apple-elder and apple-black currant juices.
What about packaging trends? Carton and PET solutions still dominate in the Hungarian fruit juice market: their combined share is 98 percent. Data by Tetra Pak reveal that 1-litre is the most popular product size with a 50-percent market share, followed by 1.5-litre and 2-litre fruit juices. Pfanner is traditionally strong in the large-sized, 2-litre segment. In the HoReCa channel Pfanner products in 200ml bottles are increasingly popular.
Modern channels of retail continued to dominate in fruit juice sales last year. Private label products increased their market share in both value and volume. Discount supermarkets became more important in fruit juice sales, their share neared 30 percent. In the first half of 2017 SIÓ-Eckes concentrates on the hohes C brand: the goal is to turn the brand into the market leader in the 100-percent juice segment. This is the reason why the 1-litre portfolio was revamped. What is more, the company introduced a 0.25-litre PET bottle hohes C product line, with products such as Mild Orange, Mild Multivitamin and hohes C PLUS+ Iron.
Coca-Cola keeps innovating in the fruit juice category too. In 2016 they put many new products on the market. Reacting to the trend of consumers drinking fruit drinks with medium fruit content with snacks and meals, last May they launched a 20-51 percent fruit Cappy product line in 5 flavours: orange, peach, apple, sour cherry and black currant. Tetra Pak is trying to satisfy increasingly diverse consumer needs with a wide range of drink carton packaging solutions. Consumers want products which can be consumed comfortably. Rauch Hungária Kft.'s premium fruit juice brand Happy Day was busy communicating in-store last year. The brand's slogan is 'Have a Happy Day every day!', calling consumers' attention to noticing all the little things in life that can make us happy.
Maspex Olympos Kft.'s Topjoy brand is an important player in the category of small-sized fruit drinks. These products are special because there is a message in every cap, which is tied to a prize game. This year the company will continue promoting the Kubu biscuit portfolio that was launched last year – informed group brand manager Vilmos Várkonyi. When the Szobi brand returned to the market 5 years ago, they did it with products with lower fruit content. However, in early 2017 they entered the 100-percent fruit content category with apple and orange flavours. As consumers are open to new flavour combinations, in 2016 they put a banana-peach and a pear-apple product on the market.
In-Food 2000 Kft. started 2017 with a major innovation: they now sell their products in modern, 1-litre, ergonomic carton boxes that make drip-free pouring possible. Theirs is the only fruit juice in the market that is available in combidome packaging. For Fidel Kft. 2016 was the first year in the market with fruit juices made by processing fruit themselves. The apple, red currant, elder and black currant they process come from their own ecological farming.
Related news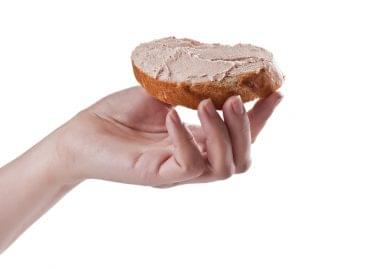 With annual sales nearing 10,000 tonnes, meat spreads constitute a…
Read more >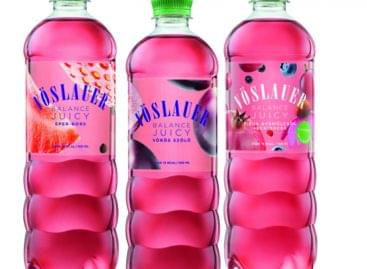 Every Vöslauer Balance product (strawberry-pepper, red grape, raspberry-lemon) has become Vöslauer Balance…
Read more >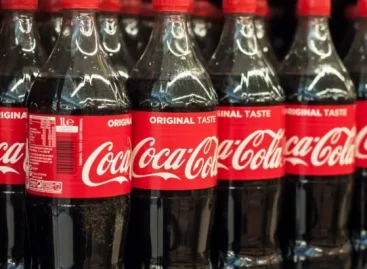 Coca-Cola has announced the first planned commercialisation of technologies to convert…
Read more >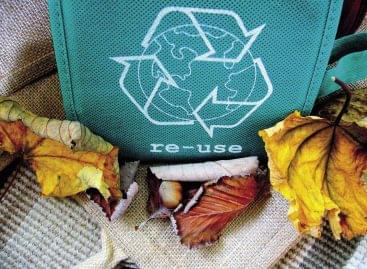 Last year the pandemic brought many uncertainties and in 2021…
Read more >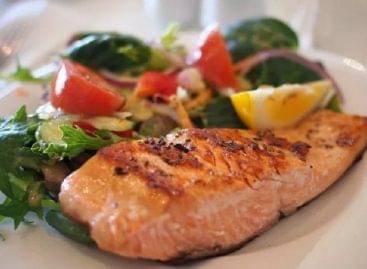 Fish farmers will be able to meet the needs of…
Read more >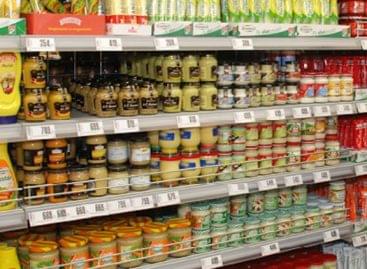 The volume of investment in the third quarter exceeded the…
Read more >