Efficiency, scent and something extra
In 2020 the value of the laundry detergent market increased by 2.5 percent, which was much less than the +7.2 percent in 2019; volume sales stagnated last year – informed Viktória Szirmák-Szabó, Henkel Magyarország Kft.'s brand manager. She added that the company's market share grew, thanks to the Persil and Tomi brands. Last year discounters continued to increase their market share in the laundry detergent category – in both value and volume. 40-wash products are the most popular, but demand is on the rise for larger-sized products too.
According to Yvette Krubl, Procter&Gamble's communications PR manager in Central Europe, people spending more time at home has generated more washing occasions. After the stockpiling of laundry detergent in March-April 2020, a 14-percent sales drop followed in May-June 2020; since then a stable 2-percent growth has been characteristic of the market. As for sales channels, the COVID-19 pandemic entailed increased online sales and a sales growth in small shops located in residential areas – this affected the company's Ariel and Lenor portfolios too.
Liquid detergents are the most popular
We learned from Andrea Szeredi, Herbow International Zrt.'s marketing manager that consumers are more and more interested in protecting the environment and living a healthy life. This also manifests in laundry detergent buying: they like to choose products made with natural ingredients that are marketed in eco-friendly packaging. Herbow laundry detergents contain soapnut extract and plant-based ingredients; they are very efficient and available in 1-litre size.
Ms Krubl reported to us that liquid detergents are the most popular in Hungary and they already have a 56-percent share of the market. Consumers tend to give preference to multifunctional products nowadays – these can also be used for cleaning and disinfecting various surfaces. However, Procter&Gamble's experience is that the COVID-19 pandemic has increased the popularity of powder laundry detergents, as people associate these with a stronger cleaning and disinfecting effect. Powder laundry detergents currently have a 17-percent market share. The company's Ariel Active product is perfect for cleaning sportswear, Ariel Fiber Protection protects textile and Ariel Extra Clean removes even the most stubborn stains.
Ms Szirmák-Szabó opines that the efficiency, scent and sustainability characteristics of laundry detergents are very important for shoppers. Henkel laundry detergents come in recyclable packaging and almost all of them are efficient at a low temperature too. What is more, from 2021 all Persil capsules are marketed in 50 percent recycled packaging.
New fabric softener fragrances and special formulas
Csilla Pásztor, Henkel Magyarország Kft.'s junior brand manager talked to our magazine about the 7.3-percent sales growth in 2020, which was driven by the premiumisation process. Drugstores and discounters were the most important places of buying. Private label fabric softeners only had a 4.8-percent market share, but sales of these grew by 5.8 percent in the first quarter of 2021. Fragrance is the most important factor when shoppers decide which fabric softener to buy, but sustainability considerations matter more and more.
Ms Krubl informed Trade magazin that in the period leading up to February 2021 Lenor fabric softeners had been the most popular in Hungary. Category sales improved by almost 8 percent, but the Lenor brand performed even better than this.
Ms Szeredi spoke to us about fragrance boosters and their 5-percent market share. Super-concentrated, plant-based Herbow fragrance boosters are key players in the category. They are special because they contain plant-based softening components too. The products are economical as well: the 200ml fabric softener is enough for 40 washes.
Nóra Tremmel, managing director of Brands and More Hungary Kft. called our attention to the fact that fabric softener sales are expanding fast in the eco category too. The company's jasmine fragrance is very popular and last year they also put a refill product on the market.
Variations tailored to consumer needs
Procter&Gamble is about to launch its Frozen campaign, which introduces the environmental aspects of Ariel POD. Yvette Krubl revealed that as part of this, the company launched a bigger product in pouch packaging: this reduced the packaging material use by 75 percent per pod. She added that Ariel products clean perfectly well when washing at only 20-30°C. Soon Procter&Gamble will introduce a new-type powder laundry detergent, called aqua powder, which is a more refined powder with a creamier texture.
Procter&Gamble's iconic fabric softener, Lenor Spring Awakening has been unquestionably the brand's No.1 product for years. The Lenor range keeps renewing and rolls out new products every year. In the last 12 months the company upgraded the product formula. Last September 3 new scent variations, Fresh, Happy and Fun appeared on store shelves. In 2021 Procter&Gamble are busy developing new formulas that offer even longer lasting freshness and scents that affect the senses, by which they can influence the mood of Lenor users.
Renewal both inside and outside
In 2019 Henkel Magyarország Kft. introduced 4-compartment Persil DISCS laundry detergent pacs to the market, in Universal and Color versions. This year brought the debut of Persil DISCS 6 in scents such as Lavender or Freshness by Silan; there is a Sensitive variant and another one called Hygienic Cleanliness. In 2021 Henkel launched Persil Power 3-compartemnet washing capsules as well. As for the Tomi brand, the laundry detergent capsules will return to shops in an improved, 3-compartment capsule version – in new fragrances such as Orchid Macadamia Oil or Lotus Flower Almond Oil.
Henkel never stops working on manufacturing greener products: by 2025 the company wants to increase the share of recycled material in every product packaging to 30 percent all over the world – from the current 15 percent. Silan Naturals fabric softeners were put on the Hungarian market at the end of 2020. These products are 99 percent natural and are certified to be 100 percent vegan by the Vegan Society.
Ingredients that help to protect both skin and textile
Herbow International Zrt.'s stain removers for colour and white clothes contain active oxygen, so they don't damage the skin or the textile. What is more, they don't contain optical brightener. The company is about to put a refill product on the market. It was in April 2021 that the latest Herbow variants hit the shops: guayaba-scented Be happy! and hibiscus-hay White love are already very popular. //
Consumer survey on the per unit price of laundry detergents
Joining the European washing survey of the International Association for Soaps, Detergents and Maintenance Products (AISE), the Hungarian Cosmetics and Household Chemicals Association (KOZMOS) commissioned Kantar with doing a similar survey in Hungary. 520 participants filled out online questionnaires in December 2020 and the study revealed that 63 percent know: due to the different portioning instructions, the per kilogram or litre prices of different products can't be compared. 83 percent of respondents agreed that it would be easier to choose which product to buy if the price of washing 4-5kg of clothes would be indicated. //
Our washing habits don't care about the climate change
A recent 12,000-respondent survey by Electrolux has revealed that 63 percent of Europeans still wash their clothes at 40°C or more. In order to motivate consumers for more sustainable fabric and clothing habits, the company has launched a global campaign. Electrolux would like to see clothing become twice as lasting with half the energy used by 2030.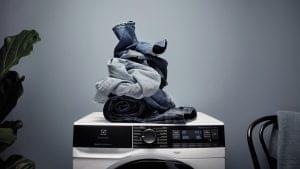 The company would like to understand why 59 percent of consumers wash their clothes the same way as the older generation taught them, not taking into consideration the environmental impact of washing. It was also revealed that 53 percent of people don't know that washing at a high temperature shortens the lifespan of clothes. //
Related news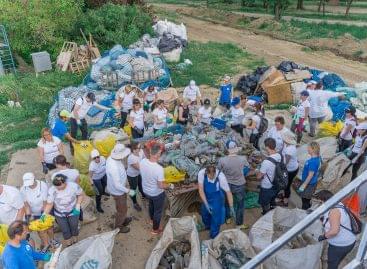 Sole-Mizo and carries out its manufacturing activities in the most…
Read more >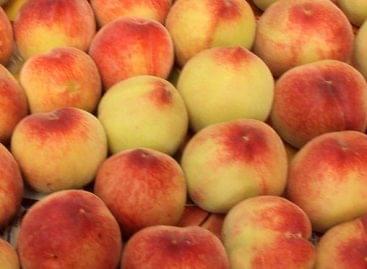 Apricots and peaches may be the next big losers in…
Read more >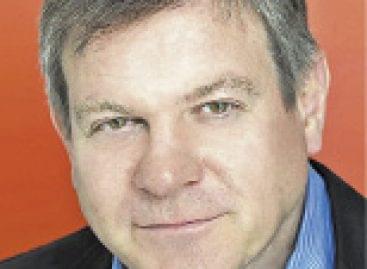 Equilibrium Institute has prepared its Megatrend Index for the second…
Read more >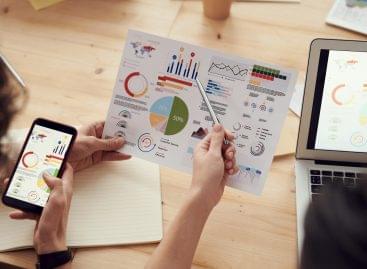 Combination brings together two complementary global leaders serving retailers and…
Read more >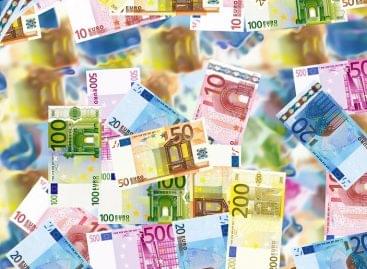 The increase in producer prices in the euro area and…
Read more >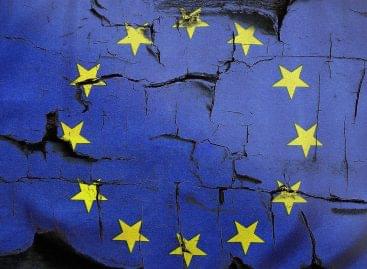 According to the estimate presented by macroeconomic analysts in London…
Read more >