Magazine: Dietary supplements: increasing health-consciousness
In February London-based Euromonitor International published a study about the Hungarian dietary supplement market. It revealed that Hungarian consumers know and take care more about their health than before.
 Companies have to work hard to win their hearts. The study found that the key market players had started stronger marketing activity. This trend is likely to continue in the near future, as there is room for sales growth in the segment. Euromonitor's experts forecast that Hungarian consumers will become even more health-conscious, but they think that the growth rate of retail sales will slow down a bit in the segment.
There are nearly 70 members of the Association of Hungarian Dietary Supplement Manufacturers and Distributors (MÉKISZ), combined sales of which cover 60 percent of the market. MÉKISZ vice president Dr Tamás Horányi told our magazine that the dietary supplement market keeps growing and currently it represents a value of HUF 40 billion. Sales augmented by approximately 7 percent in the last 12 months. This growing demand shows that people are aware of the importance of staying healthy. Mr Horányi added that the best-selling products are multivitamin, vitamin C, magnesium, beauty vitamin, joint products, calcium, Omega-3 and vitamin D.
Dr. Erzsébet Némedi, managing director of Expedit Nodum revealed that the results of their research work in the domain of functional foods had found: the most important thing consumers want from a product is the benefit it can give them. This benefit is either based on trust or rooted in personal experience. She called our attention to the fact that only in 2018 no less than 1,197 new dietary supplements were put on the market. Consumers like to buy products packaged in eco-friendly material. One of the latest trends is foods and drinks that consumers can compile themselves. It is also important to use product labels that are easily understandable.
Ádám Földvári, marketing manager of Walmark told Trade magazin that the company's sales in pharmacies were up 10 percent in terms of both number and value. Both premium dietary supplements and cheaper products copying these are selling well. Consumers aren't loyal to brands. The market is expanding and the share of large-sized products is increasing. Sales in drugstores and online shops are on the rise. Older consumers are the target group of Proenzi and GinkoPrim products, Marslakócska products target women, and Idelyn Walurinal and Beliema are for women.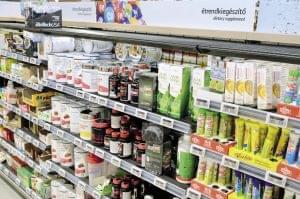 The NATURLAND brand has been present in the Hungarian market for 30 years. There are nearly 400 different products in the portfolio, from pharmaceuticals through medical herb containing cosmetics to herbal teas and dietary supplements. Sales director Attila Grestyák explained that the most important thing for the company is to strengthen the trust of consumers in NATURLAND products. They have recently added premium products to the portfolio, e.g.special tea blends against high cholesterol level or for treating the symptoms of reflux. Many of their products bear the Hungarian Product or Domestic Product marking.
We learned from Tímea Szabó, brand manager of Scitec Nutrition Kft. that the main buyers of the company's products are people who are doing sports regularly and health-conscious consumers. Customer feedback revealed that the three most important product buying criteria are price, quality and taste. New products include the 100% Plant Protein range, Marine Collagen Powder and CollaWhey – the latter debuted in April and it targets consumers who need an extra portion of protein and collagen. In May Pump'N'Go 2.0 is launched, a pre-training product in 3 flavours. Ms Szabó stressed that the company is working hard to educate consumers about dietary supplements.
Zsolt Farkas, sales manager of Naturprodukt Kft. spoke to Trade magazin about their most popular products: Lacalut toothpastes, various Dr. Theiss products and the Mucoplant Dr. Theiss ribwort plantain syrup. Sales are growing steadily and Naturprodukt never ceases to innovate; however, this doesn't always mean putting new products on the market, for instance this year they are focusing on two Dr. Theiss liquid dietary supplements (Dr. Theiss Ribwort Plantain Good Night and Dr. Theiss Ribwort Plantain Echinacea + Vitamin C), which are sugar-free and can be given to children from the age of 3 years. Consumers with iron deficiency symptoms can use the 250ml and 500ml Hübner Iron Vital product. //
Tags:
Cerbona
,
Dr.Theiss
,
egészségtudatosság
,
étrend-kiegészítő
,
Euromonitor
,
Expedit Nodum
,
fehérje
,
fogyasztószer
,
funkcionális élelmiszerek
,
innováció
,
kollagén
,
közösségi média
,
Lacalut
,
marketing
,
MÉKISZ
,
multivitamin
,
Naturland Magyarország Kft
,
Naturprodukt
,
növényi fehérje
,
Scitec Nutrition
,
Walmark
Related news
Muddy Machines, an AgTech and robotics company that helps automate…
Read more >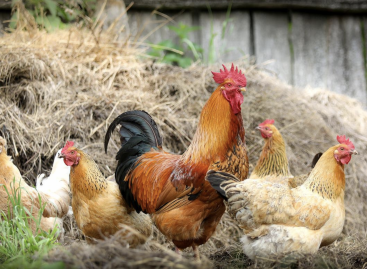 A new hybrid geothermal and solar energy system can dramatically…
Read more >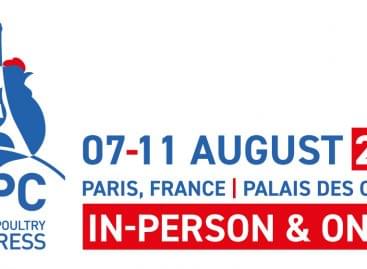 World's Poultry Congress opens today for participants at Paris and…
Read more >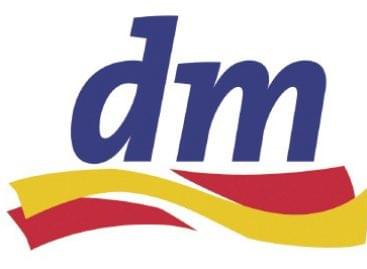 Dm firmly believes that offline and online shopping reinforce each…
Read more >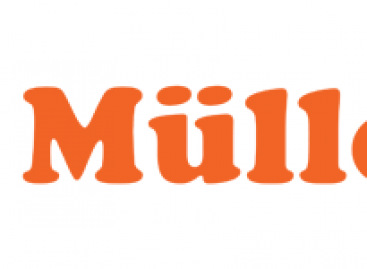 German drugstore chain Müller is present in 7 European markets,…
Read more >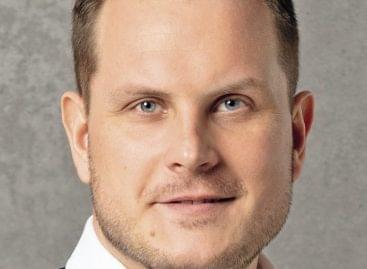 Norbert Madar, lead consultant of GKID Research & Consulting (formerly…
Read more >