Let's do sports!
This article is available for reading in Trade magazin 2023/5
SPAR Magyarország has been the name sponsor of the SPAR Budapest Marathon® Festival, one of the biggest leisure sport events in Central Europe, since 2008.
Márk Maczelka, head of communications of SPAR Magyarország Kereskedelmi Kft.:
"Running is the sport that anyone can do, from the young to the old – and from the shortest walking distance to the marathon. In 2022 more than 17,000 amateur and professional runners participated in the event".
SPAR Magyarország employees don't have to pay an entry fee, and the retailer collaborates with different charities, raising money for various good causes at the SPAR Budapest Marathon® Festival year after year. All over Hungary posters advertise the event in stores, encouraging shoppers to take part.
The official food partner
Being a responsible company, Lidl has been calling attention to the importance of healthy eating and lifestyle for many years.
Judit Tőzsér, head of company communication at Lidl Magyarország:
"By sponsoring athletes and sporting events, our primary focus is on consumers who are interested in healthy lifestyle. Our objective is to raise consumer awareness of Lidl and make the chain even more popular".
Since 2017 Lidl has been one of the main sponsors of the biggest handball tournaments: the discounter was the official fresh food partner of the men's European Championship in 2021 and the World Championship in 2022. Since 2017 Lidl has also been the main sponsor of the Lake Balaton Cross Swimming event. In football they will be a sponsor of the UEFA EURO 2024.
Sport brings people together
Ever since its foundation, the Coop Economic Group has been sponsoring cultural and sports organisations and events. In 1996 Coop launched a programme for sponsoring the preparations of the Hungarian Olympic Team to the Games, via the Hungarian Olympic Committee (MOB). At regional level franchise partners sponsor local sporting events, and amateur and professional athletes.
Géza Tóth, CEO of Co-op Hungary Zrt.:
"In sponsorship Coop concentrates very much on children, promoting healthy living, and strengthening communities. Sport brings people together, so it is perfect for community building".
In 2021 the Coop Economic Group extended its cooperation with MOB by another 4 years.
Professional sports and leisure sport events
It is an important mission for the mineral water brand Szentkirályi to educate consumers about hydration, and at the same time to sponsor school programmes whenever possible.
Peter Schenk, marketing director of Szentkirályi Magyarország:
"Last year school classes had the chance to win valuable sporting equipment by entering our Smart PE programme. In addition to sponsoring professional sports, we also support leisure sport, for instance many amateur running events, including one of the biggest, Vivicitta".
In 2016 the company launched the Szentkirályi Talent Programme for sponsoring talented young athletes – some of the former participants have already proved their worth at the Olympic Games.
Preparation, dedication, hard work and willpower
In HELL Energy's strategy sports sponsorship has always played a key role, as it was very well illustrated by the 2-year partnership with the Formula 1 team AT&T Williams. In the last 16 years HELL Energy also sponsored many mass events and various professional teams.
Márton Vecsei, senior brand manager of HELL Energy:
"We are sponsors of the football team DVTK and have been the name sponsor of HELL Fight Club in Miskolc for 5 years. The latter popularises boxing and martial arts among young people, at the same time also fighting discrimination".
HELL isn't just a company, but a community with shared values, where preparation, dedication, hard work and willpower are important for every worker – just like for the footballers at DVTK and the members of HELL Fight Club.
Brand renewal and youthful freshness
What Helia-D does isn't classic sports marketing, but more like involving athletes in the company's marketing communication. For instance they are introducing the new Hydramax deep hydration cream gel range together with Olympic swimmer Zsuzsa Jakabos.
Szilvia Szládek, head of marketing at Helia-D:
"This cream range has been developed for young people who don't want to spend too much time in front of the mirror, but like to use products with the best ingredients for beautiful skin. Zsuzsa Jakabos isn't only beautiful, but also has little time for a long beauty care routine, plus the product's main ingredient is hyaluronic acid, the hydrating effect of which brings water in mind, where Zsuzsa is at home".
Helia-D is a traditional Hungarian brand, but this partnership stresses that it is capable of renewal.
//
Mastercard survey: 
gyms and stadiums remain popular in Europe
According to the 2023 Sport Economy Index Europe report by Mastercard, Europeans returned to stadiums and gyms with great enthusiasm in the past 12 months. The 11,000-participant survey revealed that 12% more people attended live sporting events and 10% more exercised regularly in 2022.
2023 is going to be a top year in European sport, with events such as the UEFA Champions League, the Rugby World Cup 2023 or the League of Legends European Championship – all of these are sponsored by Mastercard. More than half (56%) of respondents believe technology can play a role in a more inclusive, profitable future for sport – for instance virtual reality (VR) can be one of these. Over half (54%) of Europeans attended live sporting events in 2022 – football, basketball, tennis, volleyball, and cycling were the most popular sporting attractions. //
Alcohol-free beer can help in post-workout recovery
The relationship between fitness and alcohol is very well researched. In 2022 a study examined the correlation between moderate and high levels of fitness in both men and women, finding that both groups were more likely to consume more alcohol than their less physically fit counterparts. Drinking an alcoholic beer after a workout may not be the best idea though, for instance because alcoholic beer is a mild diuretic, increasing the production of urine – this isn't good if one is trying to rehydrate.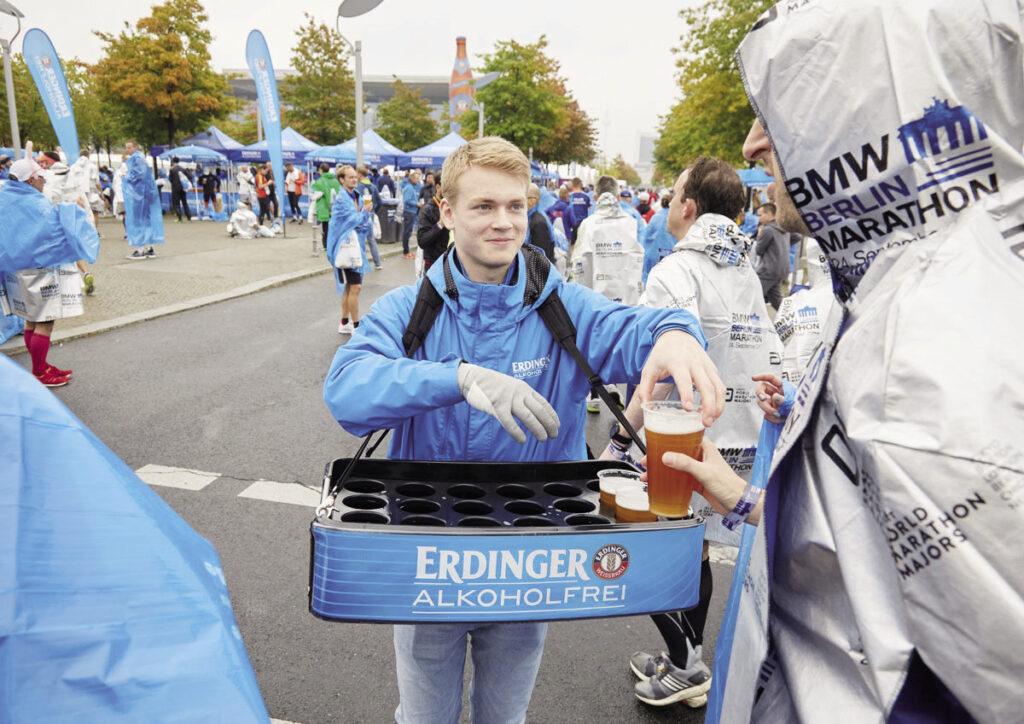 Dr Stuart Galloway from the University of Stirling explained: the drink contains electrolytes, sugar and salt, which helps the body retain fluid, instead of flushing it out instantly. All in all, it seems likely that beer's mild diuretic characteristics paired with the notion that it may disrupt protein synthesis make it quite a bad choice as a post-workout drink. At the same time there is evidence that even high-performance athletes often use alcohol-free beers, as a successful recovery drink after a workout. Potential health benefits of beer are attributed to phenols: a diet rich in polyphenols can lower inflammation, which is good for athletes. Plus non-alcoholic beer is considered a "natural isotonic drink" since it tends to contain as much salt and sugar as found naturally in the human body. //
Rossi's coffee in the MOL Fresh Corner selection
Marco Rossi, the manager of the Hungarian national football team, has lived in Hungary for more than 11 years. Like most Italians, Rossi loves coffee and enjoys 5-6 cups a day, starting off with a cappuccino in the morning, which is followed by espressos during the day. From 1 April anyone can try cappuccino the Rossi way: MOL Fresh Corner cafés sell the rich, creamy brew with praline syrup, accompanied with a piece of Lindt Nuxor dark chocolate as a gift. //
The secret behind sports sponsorship
For brands sport has become one of the most frequent ways of keeping in touch with people. By sponsoring major sporting events, Hisense nearly doubled its brand awareness between 2016 and 2021, e.g. this rate jumped 6 percentage points after the 2018 football FIFA World Cup.
Hisense developed its sports marketing strategy following decades of research work. The company's experts say a brand should first define which sports, tournaments, players, team and venues connect with the consumers it wants to reach. It brings further advantage if the sports marketing strategy works not only globally, but also at local level, as different market types offer different opportunities. Sports sponsorship can help brands learn about actual consumer needs, and help to stay in touch with communities. //
Related news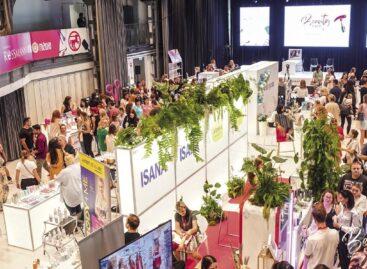 Három nap alatt telt be a 2000 fős előregisztráció a Rossmann…
Read more >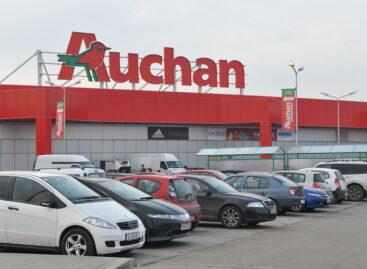 Auchan and Intermarché said they have entered talks to form…
Read more >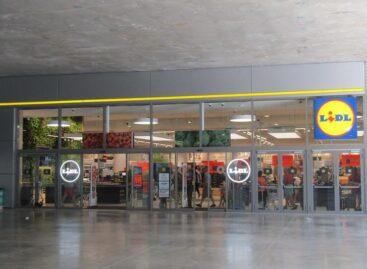 Despite inflation and declining profitability, discounter Lidl has said that…
Read more >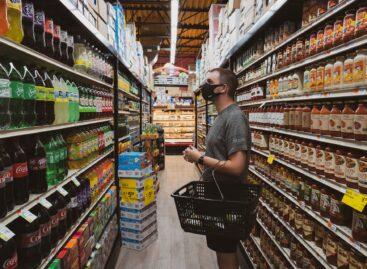 In October 2023, according to both raw and calendar-adjusted data,…
Read more >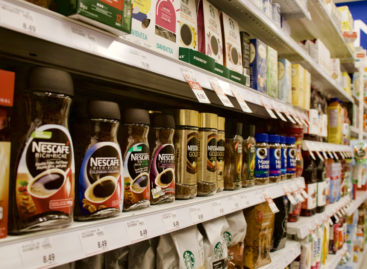 This year, after the strengthening experienced in the first half…
Read more >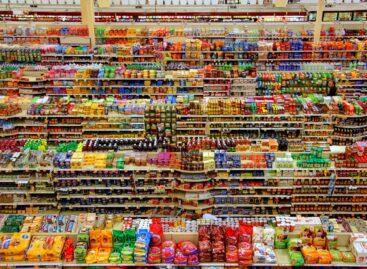 According to the plans of MOHU MOL Waste Management Zrt.,…
Read more >