Ice tea is a hot topic!
2022 brought new challenges for the ice category, as the war that started in February triggered negative economic trends. Then from 1 July ice tea producers also had to face the fact: the modification of the public health product tax (NETA) law put their products into the highest tax category.
This article is available for reading in Trade magazin 2023/5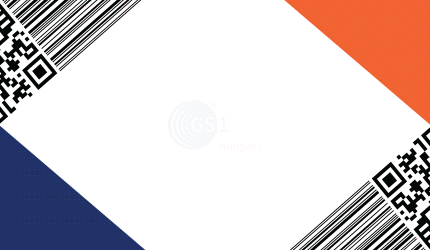 András Palkó, marketing director of Coca-Cola HBC Magyarország:
"The war and various economic processes elevated raw material, shipping, and warehousing costs very much. In spite of this, the category was able to grow, as the ice tea category expanded by more than 23% between February 2022 and January 2023 in the total soft drink market".
In the same period volume sales decreased by 2.6%.
Seasonal specialties
According to the NielsenIQ retail index from January 2023, Coca-Cola Magyarország's Fuzetea is the best-selling product in most value and volume. Fuzetea products combine delicious tea from 100% sustainable farming – which is Rainforest Alliance certified – with tasty fruits, for an exciting flavour experience. In the winter and summer months Fuzetea launches special seasonal flavour combinations. The winter variant can be enjoyed both cold and hot. As for the summer flavours, they use the favourite fruits of the season to provide consumers with ice cold refreshment. This summer two seasonal products will be waiting for shoppers, sour cherry-elder ice tea and a brand new product, watermelon-mint ice tea.
Competing with private labels
Taking a look at retail channels, what we see is that the market share of small independent shops grew by 2.1 percentage points in comparison with the previous year, and made up for nearly 20% of total ice tea sales. Discounters and hyper- and supermarkets both have a 29.4% share in ice tea tales. Because of the inflation, production prices increased and this resulted in the strengthening of "B" brands and private labels; the market share of branded ice teas was 64.1%.
Márton Vecsei, senior brand manager of HELL ENERGY Magyarország Kft.:
"Every 4th ice tea buyer purchases a XIXO product. Our goal is to preserve this market leader position in 2020 too, and maximise our presence on store shelves in every retail channel".
In addition to the well-known and popular 11 XIXO ice tea flavours, this summer will see the return of a consumer favourite from 2022, the watermelon-raspberry XIXO ice tea.
Growing popularity of zero products
PET bottle ice teas are the most popular, and both the 0.5l and the 1.5l formats sell well. As regards flavours, lemon and peach continue to dominate, but a growing number of consumers are open to trying exciting new flavour combinations, plus zero products are also gaining ground.
Peter Schenk, marketing director of Szentkirályi Magyarország:
"There is great demand for zero products, just like in the past few years, and this trend has been going on for years. Shoppers like to try new flavours, formats and exciting solutions".
Sales of the company's Lipton ice teas grew a little in value, but volume sales were down. This year Szentkirályi will put a new mango flavour of Lipton green tea on the market. Green teas are consumers' favourites from the Lipton portfolio. As Hungarian shoppers are increasingly health-conscious, the new Lipton mango green tea is sugar-free.
Special flavour combinations
Rauch is present in the ice tea category with three brands, Rauch MyTea, Juice bar tea and Yippy ice tea for children.
Melinda Kun, brand manager of Rauch Hungária Kft.:
"As ice tea drinkers expect exciting new flavours, Rauch My Tea will roll out new innovations this year as well. Three new flavours will hit the shops, in popular aluminium can packaging".
Rauch Juice bar ice tea targets health-conscious consumers, and they are made from nothing else but tea and 25% fruit juice.
Maspex Olympos Kft. distributes the Nestea brand, and the lemon and peach flavour realise the majority of sales, performing very well in both classic and zero version.
Brand manager Patrícia Peres:
"Since relaunching the brand in 2019, our snowy plum ice tea has been very successful in the autumn-winter season".
Loyal consumers
There is a downgrading to cheaper ice teas because of the inflation, and buying frequency is also dropping. On the contrary, it is good news that the penetration level isn't diminishing, which means that consumers aren't leaving the segment. Ice tea is a category with an especially loyal buyer base.
Adrienn Horváth, marketing and HR director of Márka Üdítőgyártó Kft.:
"Last year there were the rising production costs and the new NETA rules, and now there is the introduction of the deposit-refund system – manufacturers and retailers have many problems to solve".
In 2022 sales of 50-year-old Márka's ice teas improved in both value and volume. Márka ice teas are now already available in 8 flavours. Behind peach and lemon, strawberry is the third most popular flavour, and shoppers received not only the Quince white tea very well, but the pear-pomelo zero green tea too.
Vitamintea products enter the category
Viwa product Europa Kft. entered the ice tea market with Viwa Vitamintea products in December 2022.
Managing director Attila Kaszás:
"My observation is that it isn't only taste that matters to consumers anymore, as many of them wish to purchase ice teas with an added value. This is why we make Viwa Vitaminteas with organic tea and vitamins, and zero sugar content".
It is very likely that a new Vitamintea will be launched already in 2023. //
 //
Related news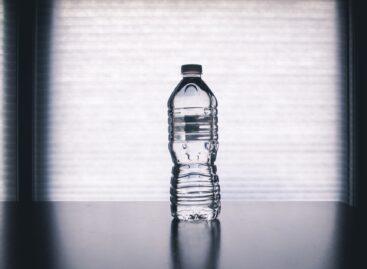 During the discussion at the Brain Bar event between Levente…
Read more >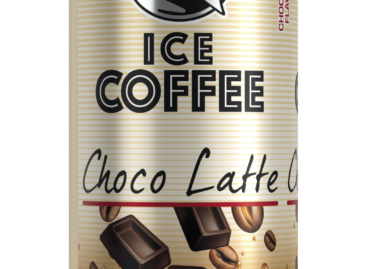 Megérkezett a HELL ICE COFFEE termékcsalád legújabb tagja, a Choco…
Read more >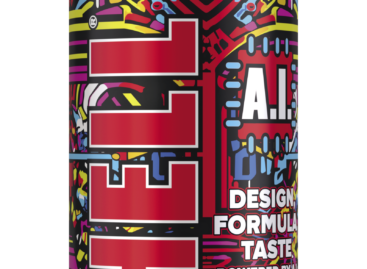 Megszületett a világ első olyan energiaitala, amelyet teljes egészében az…
Read more >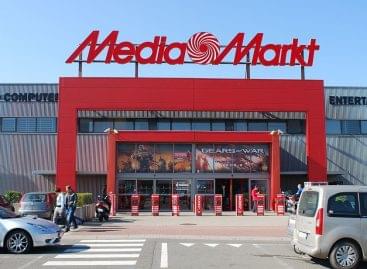 Media Markt Magyarország Kft. advertised four types of television sets…
Read more >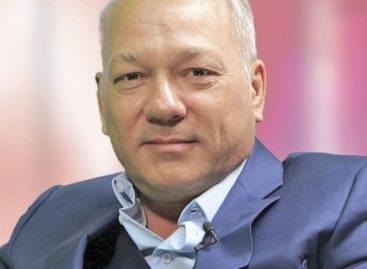 The Hungarian billionaire businessman Levente Balogh – the founding owner…
Read more >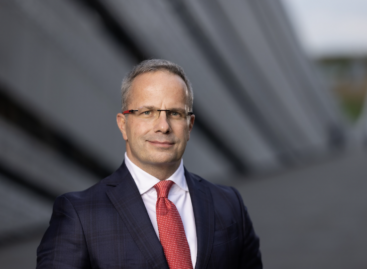 With rural developments, industrial properties and premium offices with a…
Read more >