Magazine: Best Booth Design award for the Future Store at the Sirha trade show
At the Sirha Budapest trade show Trade magazin's Future Store booth was waiting for visitors with an abundance of innovations. The Hungarian Marketing Association rewarded the booth with the Best Booth Design award. On more than 700m² 24 exhibitors showcased their products and services to the more than 1,200 visitors, who could look around the store on guided tours.
Electric alternative to goods transport
A Mercedes Citan was parked outside of the Future Store. From the second half of 2022 this model will be available in electric version too. With this step Mercedes will offer customers an electric alternative in every commercial vehicle category.
Drink containers returned and compressed
Wanzl represents the TOMRA brand, which brought the T70 TriSort reverse vending machine to the store of the future. On just 2m² PET and aluminium drink containers are collected selectively and then compressed. The machine can identify 45 drink containers per minute, and it is easy to clean and maintain.
An entrance that makes you really want to enter
Wanzl's Galaxy Gate is a stylish system for preventing illegal entry and controlling who is coming and going.
The company's shopping trolleys equipped with a digital lock can be unlocked using an app, which can be integrated into the retailer's own app – there is no need for a coin. Wanzl Scan Trolley features an integrated scanner that can be paired with the customer's smartphone.
Exclusive survey
GfK has prepared a survey exclusively for the Future Store. This revealed that 90% of Hungarian shoppers read the online promotional leaflets of retailers; from these 73% use their smartphones for this. 66% of shoppers pay by card and 12% use mobile payment. 55% would do the shopping in a store where there is no checkout.
Knowledge network for digitalisation
Innoskart Digital Cluster is a team of digital experts that primarily provides IT services, all over Hungary. They can help to make food production and retail processes, products and services more efficient. The team can assist in finding digital development partners, preparing and writing tender bids, managing the project, etc.
Smart machines
Bizerba displayed several smart solutions in the Future Store. MyOrder runs on a digital terminal and shoppers can use it in-store to order products from the deli counter, quickly and comfortably.
In the deli counter the GSE slicer utilises gravity to make slicing easier. New generation Q and K innovative Bizerba scales can be used for labelling and they can also be connected to the self-checkouts.
Bizerba's latest business line is packaging machines that extend the shelf life of food very much.
Clean air
Mielemed is the distributor of NUXON air sterilisers – these ioniser devices are available in several, chemical-free variants. These machines get rid of bad smell, mould, allergens and pollens too. The industrial version of the cold plasma technology equipment can sterilise the air in rooms up to 300m³.
Product presentation at the highest level
Wanzl's store furnishing solutions can be used in any type of retail outlet. The Bakeoff display is perfect for presenting bakery items; this system can be integrated with shelves where food remains hot, and with a module for displaying pre-packaged products.
Wanzl Wsl refrigerators were present with a full-glass, double door version, in which the products – pre-packaged meat, processed meat, dairy products, fruit and vegetables – can be seen very well.
It is good to be together
Wanzl Vinotech is a spectacular wine rack, which is ideal for primary, secondary and promotional product display as well. In the Future Store the wines of Ostoros Winery were presented this way. This Eger-based winery is characterised by attention, dedication, innovation and concentrating on values. Their new slogan tells it all: "OSTOROS – It is good to be together!"
Digital recommendations
AISS Technologies bridges the gap between in-store and online shopping. The company's ScreenAdvisor smart system involves a touchscreen, on which customers can get wine recommendations for their meals. When the shopper selects the wine they want, the price tag in front of the chosen wine starts blinking, making it easier to find the product. The system can be adapted to any kind of product and electronic shelf label.
Pre-packaged bakery items
In the bakery of the Future Store toast breads, sweet breads, rolls, sponge cakes, cake bases, etc. were presented by Ceres. Ceres renewed its toast selection in early 2022, both inside and outside. Shoppers can find thicker slices in the new packaging, and the toast breads are made from a new recipe. Visitors also had the chance to taste the new product, Ceres Vegetable Loaf.
Healthy and sustainable
Participants of the guided tour could taste Real Nature Kft.'s Joya plant-based drinks and yogurts. Their NÖM and Good Milk dairy products are sold in rePET bottles and they are made in CO2 emission neutral factories.
Green Heart is an eco-friendly organic product range, featuring a selection of tasty vegan and vegetarian products.
New name, new flavours
MARS has given its Uncle Ben's products an overhaul and the brand is now called BEN'S ORIGINAL™ – the whole portfolio could be seen on the shelves of the Future Store.
Not only the iconic Mars, Snickers and Twix chocolate bars were present, but also last year's new products, Maltesers and M&M's Crispy, Orbit chewing gums, and Pedigree and Whiskas pet foods.
Distribution with extras
Orbico Hungary came to the store of the future with three brands.
The company is Lavazza's distributor in both retail and HoReCa – all store visitors could enjoy a nice cup of coffee. Lipton is the world's No.1 tea brand, so Yellow Label, Earl Gray and several fruit teas were displayed on the shelves, together with different flavours of the iconic Pringles crisps.
Domestic and international favourites
Nestlé exhibited no less than six categories in the Future Store.
Different types of coffees and coffee drinks by NESCAFÉ and Starbucks by Nespresso, the latest Italian pasta dishes and soup bases from Maggi, Nesquik, Cini Minis, Chocapic and Fitness breakfast cereals, Nestlé chocolates (Boci, Balaton, KitKat, After Eight), Purina One dog and cat foods, and Felix cat foods and treats were all there.
More than just horseradish
From January 2021 the KOCH's brand is a member of Develey Senf & Feinkost GmbH, a group which is present in 32 countries with its products. Develay is one of the world's biggest sauce and dressing makers. In 2022 new products will appear on store shelves, such as Hamburger sauce, Cheddar sauce, Tzatziki and Caesar salad dressings.
Digital advertising in-store
Digitálisreklám.hu and Art Match Hungaria have designed an interactive shelf together. In the Future Store it combined a KOCH's display with modern digital technology. Next to the display there was an interactive, touchscreen totem. When a product was taken off the shelf, thanks to the built-in sensors related content appeared on the screen.
New drinks
Szentkirályi Magyarország came out with an extra fizzy mineral water last year, and shoppers really like the new product.
This year's innovation is energy drink Guarana No Sleep, which has been available since early February, in four exciting flavours. Szentkirályi also presented the sugar-free 7UP Free and a new Pepsi flavour.
Sustainable packaging
DS Smith came to the Future Store with its latest temporary display and ECO Bowl™, a new, easily recyclable alternative to the plastic packaging of frozen and chilled foods and ready meals.
3XposeR® is a new, smart generation of shelf-ready packaging (SRP). SalesFront is an innovative system that pushes products to the front of the shelf.
Goods that reach their destination
Palmsped Cargo has been helping to keep the supply chain stable for 19 years. The company transports goods – including chilled and frozen products, and excise duty payable alcohol – reliably and economically. In its work the company's main task is problem solving in today's complicated business environment.
Container store without checkout terminals
Kende Retail Operation built an artificial intelligence based, ready-to-use container store in the Future Store. The unmanned store operates 24 hours a day, 7 days a week. There is no cash register and no queuing, as shoppers can simply walk out of the store after selecting the products – they can pay using a smartphone app, as products are identified by a camera system.
Hygiene and environmental protection
In the non-food section of the Future Store participants of the guided tour could see all Essity brands. Libero Touch with the 360° ProSkin technology protects your baby's skin and it is FSC-certified. The packaging of Libresse products is 100% recyclable, while products in the Zewa Natural Soft range contain no artificial colours, fragrances or allergens, and only biodegradable fibres are used in their production.
Reinterpreted products
With Nature Box products, Henkel's presence on the shelves of the Future Store sent the message of "Reinterpret natural beauty care!"; the product's bottle variants are made of 100% recycled Social Plastic. N.A.E. beauty care products are 97% natural and they have the EcoCert Cosmos Organic certificate.
The ProNature range consists of nine Bref, Somat, Clin and Pur products. They come in 100% recycled packaging and bear the Ecolabel certification.
Smart shelves
S&K Solutions demonstrated how VUSION electronic shelf labels work in combination with the Captana Automatic Shelf Monitoring System.
The solution can be integrated into a retailer's existing ERP system, the shelf labels assist in stock management and the shelf-monitoring cameras makes sure that the shelves are refilled instantly whenever necessary.
Hungarian solutions
Laurel is one of Hungary's leading retail informatics companies. They illustrated this with several devices in the store of the future.
PayPod is an automatic cash management solution for places where the shop assistants behind the counter also need to take cash from the customers. Store staff can use the VoCoVo headset system for in-store communication.
Laurel also set up its own, fully Hungarian self-checkout system – an investment that returns in a short period of time even in stores with only 2-3 checkouts.
Tags:
AiSS Technologies
,
Art Match Hungária Kft.
,
Ceres
,
digitálisreklám.hu
,
DS Smith
,
Essity
,
,
GFK
,
Henkel
,
Innoskart Digitális Klaszter
,
kasszanélküli üzlet
,
Kende Retail Operation
,
KOCH's
,
Laurel
,
Magyar Marketing Szövetség
,
Mars
,
Mercedes
,
Mielemed
,
Nestlé
,
Orbico Hungary Kft
,
Ostoros Családi Pincészet
,
Palmsped Cargo
,
PayPod készpénzkezelő automata
,
Real Nature
,
S&K Solutions
,
Sirha Budapest!
,
Sirha Marketing-verseny Különdíj
,
Szentkirályi Magyarország
,
Tomra
,
Wanzl
Related news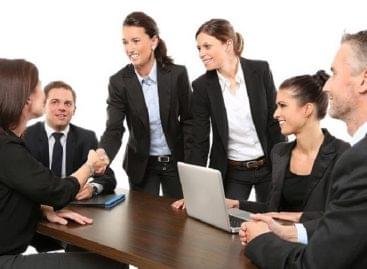 Customer experience (CX) is now one of the most important…
Read more >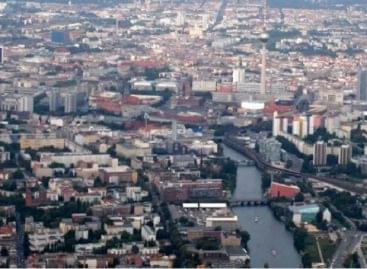 The GfK Economic Research Institute in Germany measured a record…
Read more >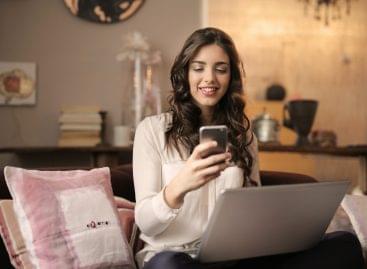 Sorry, this entry is only available in Hungarian.
Read more >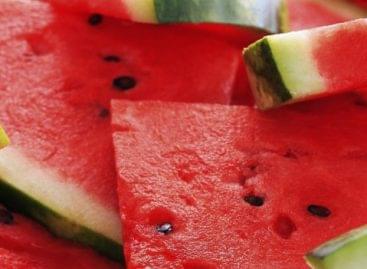 The domestic melon season has started, unlike the past few…
Read more >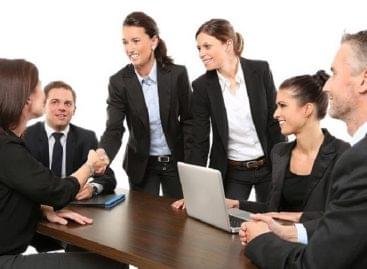 Customer experience (CX) is now one of the most important…
Read more >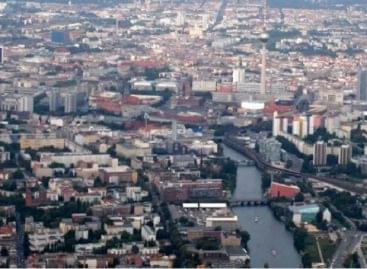 The June economic report of the economic research institute DIW…
Read more >