Small Christmas? Big Christmas!
It was a big question before last year's end-of-year season how much families would tighten their belts when buying sweets for Saint Nicholas Feast Day and Christmas. The answer turned out to be "not so much".
This article is available for reading in Trade magazin 2023/8-9.
Christmas isn't the time for belt-tightening
"Last year, in spite of the strong inflation in the Christmas period, the seasonal sweets market produced a double-digit sales growth in both value and volume, once again proving that consumers are less willing to make compromises at this time of year",
told Lilla Kelemen, brand manager for seasonal products and pralines at Nestlé Hungária.
Santa Claus figures continue to be the most popular, but the positive trend in sales of Advent calendars has continued.
Sándor Balázsovics, head of sales at Bonbonetti Kereskedelmi Kft.:
"Due to the constantly rising prices, a switch to lower price categories and smaller pack sizes has begun, which can be a positive change primarily for lower-priced products. My view is that the significance of promotions is much bigger than in previous years. Thus there may be a certain restructuring in the mainstream product selection available to the average consumer".
More storm-proof free-from sweets
"The signs are good for this Christmas season, but rising costs and inflation have darkened this picture a little. This year consumers have less money to spend in every food category, and the impact of this can already be felt in the sales performance of retail chains. In accordance with this, there has also been a reduction in the number and volume of seasonal products",
told Pál Molnár, sales manager of Szerencsi Bonbon Kft.
In the health category Szerencsi's experience is that shoppers keep purchasing free-from confectioneries, even if they cost more than ordinary sweets.
Last Christmas Nestlé rolled out a plush gift pack under its SMARTIES brand – with two different figures – which was a really big success. The company has also been building its KITKAT brand for several years, giving consumers an increasingly wide range of products to choose from in the seasonal market. For instance sales of with the 85g KITAKAT Santa Claus figurine increased considerably. Nestlé's experience is that new products can contribute a lot to growth, so they are definitely focusing on these. This Christmas small and medium-sized SMARTIES Santa Claus figures will be renewed.
Successful campaign reloaded
2022 wasn't only about successful products, but also about exceptionally successful campaigns and consumer promotions. At Bonbonetti the Adventibi seasonal promotion won a number of prestigious awards. Building on this success, this year they want to level up things even more in this area. As for developing the product portfolio, the company is concentrating on changing market needs. This year Bonbonetti is launching a lot of new products to the Hungarian market.
Szerencsi Bonbon will be back with even more innovations in the autumn of 2023. Christmas candies have remained the biggest sellers among seasonal products, followed by figures and Advent calendars. Szerencsi Bonbon offers Christmas candies in 3 categories, plus 4 types of health-conscious products. In the latter segment, the biggest new innovation will be the blueberry and almond Christmas candies, which will hit the shops under the company's ZERO% brand: these products have no added sugar and taste just like normal milk chocolate.
Premium products in more and more places
Szamos Marcipán Kft. is a key player in the premium category, with both standard and seasonal products.
"Last year partner demand forecasted a very good performance from seasonal products, but the actual sales results showed the impact of the negative economic trends affecting the entire retail sector",
explained Zsolt Farkas, head of sales and marketing at Szamos Marcipán Kft. Szamos Marcipán Kft.'s premium Christmas candies have remained successful in every product format.
From Chocco Garden Kft.'s Christmas collection, jelly-filled Christmas candies were successful at various competitions in the past few years, thanks to their high dark chocolate and real fruit content, and to the fact that they are fresh because they are produced during the season.
"This is the reason why we continue to strengthen our jelly-filled Christmas candy offering: in addition to two new jelly flavours, we will also promote the banana mousse and strawberry mousse flavours",
said Sándor Sánta, CEO of Chocco Garden Kft. //
The future is crunchy
On 6 June members of the Association of Hungarian Confectionery Manufacturers met for a roundtable discussion.
It was revealed that Europe and North America account for around three quarters of the total global wafer and biscuit market, which was worth USD 100.92bn in 2021, according to a report by Maximize Market Research. The analyst says the market size of the product category will grow at an average annual rate of 2.9% until 2029, reaching USD 126.85bn by the end of the decade. In the Hungarian market, the wafer and biscuit segment has a HUF 55bn share, which is the second largest behind the ice cream segment, Sándor Sánta, president of the Association of Hungarian Confectionery Manufacturers revealed in his opening presentation.
In the roundtable discussion Márton Sárközi, general manager of Bakery World Hungary talked about how they serve customers with private label ice cream wafers, plain, dipped and filled wafers.
Urban Sweets Kft. produces 3,000kg of Neapolitan wafer per hour, in addition to cookies and tea cakes, said sales director Viktória Hullmann.
Mondelez Hungária Kft. is the third biggest wafer bar company with a 23% market share, said Krisztina Nagyidai, brand manager of the Hungarian subsidiary. The company offers popular international and domestic brands, and it is now also satisfying consumer demand for white chocolate, coconut, vanilla and caramel flavours – in addition to its still leading basic flavours. //
Related news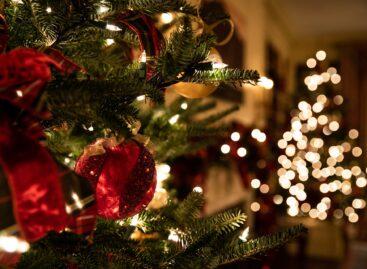 Hungarian consumers are in a more difficult situation than at…
Read more >
In many big cities around the world, we can already…
Read more >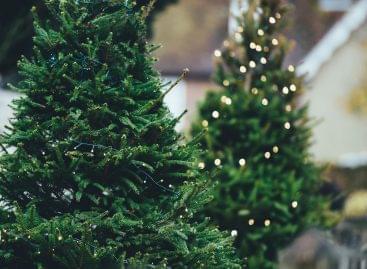 We believe in artificial pine, and according to our own…
Read more >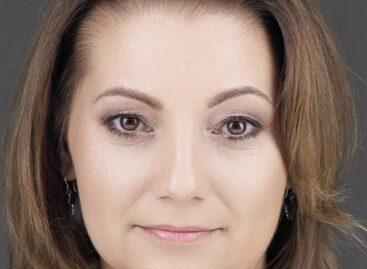 Turcsán Tünde, a GfK FMCG-üzletág-igazgatója a Business Days harmadik napján…
Read more >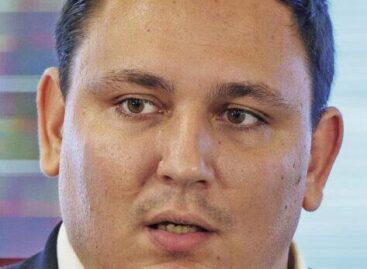 A Business Days második napján Andreas Christou, a RetailZoom ügyvezető…
Read more >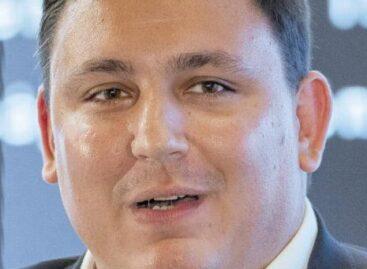 A RetailZoom ügyvezető igazgatója, Andreas Christou a Business Daysen elhangzott…
Read more >