Magazine: Bagaméri and his ice cream tricycle are here!
Per capita ice cream consumption has been growing dynamically in every segment in the last 5 years in Hungary, in terms of both value and volume – we learned from Szilvia Brodár, FOODS marketing director of Unilever Magyarország Kft. Growing consumer demand for ice creams made from high-quality ingredients is indicated by the great success of the Magnum and Ben&Jerry's ice creams in tub format, which were introduced last year.
Attila Kisfali, country business development manager of Schöller's distributor Froneri Polska Sp. told our magazine that shoppers want much better ice creams now than in the past. Modern ice cream is soft, creamy and surprising – in both looks and taste. The company's latest innovation, black coconut impressed the visitors of many international trade fairs.
According to Szilárd Szalai, managing director of Prima Disztribúció Kft. (the distributor of Haagen-Dazs ice creams), the ice cream season is now longer. There are more and more free-from ice creams available –
Trendy packaging also matters very much nowadays. We learned from András Gangel, product developer of m-GEL Hungary Kft. that classic flavours and their combinations still dominate in the ice cream market. This year the company starts offering the Sport Bar (chocolate) and pancake ice cream ingredients to partners.
Tamás Andok, sales manager of the Aromitalia brand's representative Nectar Kft. reckons: European consumers are increasingly conscious, looking for healthy ice creams in shops, preferably those made from natural ingredients only.Besides classic flavours, exotic fruits are also becoming more popular.
Milán Szabó, co-owner of Anjuna Ice Pops believes that consumers are happy to try new fruits, spices and exciting flavour combinations.
Balázs Erdélyi, president of the Guild of Hungarian Confectioners told Trade magazin that the ice creams created for Hungarian competitions could be successful abroad as well. He thinks that Hungarian ice creams are among the best in the world. Consumers are increasingly conscious and they want ice creams made from natural ingredients.
The guild's vice president Balázs Ipacs added that the Italian style is prevailing in Hungary – for instance ice cream is often displayed in pozzetti counters. Those confectioners that offer quality and can present their ice creams well are sure to be successful. In his view consumers want strong and clean flavours.
Angelika Kápolnási, sales and marketing manager of Culina Systems Kft. informed that confectioneries had started focusing more on ice cream taste and quality – design and decoration are less important than they used to be.Rectangular shapes are trendy in displaying and serving. The INSU counter is a revolutionary new design in presenting ice creams.
Unilever introduced tub ice cream Breyers to the Hungarian market last year: these products are low-calorie and low-sugar, but they are rich in protein. Froneri Polska Sp. offers both water- and milk-based new innovations, e.g.Cactus-passion fruit-plum, Milka Mini cones in multipack format, Manhattan apple-grape. Prima Disztribúció Kft.'s Alpro Vegan hazelnut chocolate and vanilla ice cream contains 100 percent plant-based ingredients, and it is also lactose- and colouring-free. There is also organic ice cream in the portfolio.
Mr Gangel senses a strong growth in the market of free-from ice creams and ingredients. His company offers such pre-mixes for confectioneries. Mr Andok told that they pay special attention to processing ingredients. Their innovation work concentrates on making products that can help to overcome the workforce shortage. Mr Szabó informed that last year they had been invited to the USA to the competition of the world's 20 most promising franchise concepts.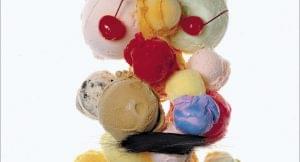 Related news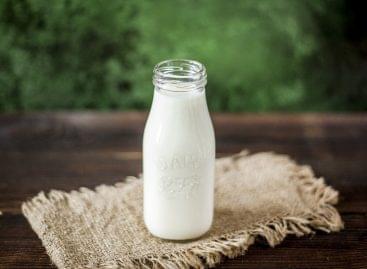 The increase in the producer price reduced the gap between…
Read more >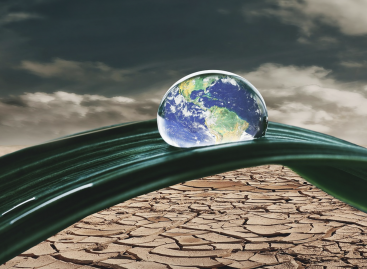 The main theme of the 33rd BIOFACH International Bio-Food and…
Read more >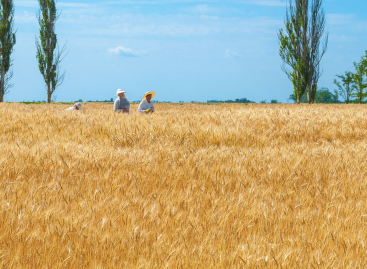 For the tenth time, the Ecological Agricultural Research Institute (ÖMKi)…
Read more >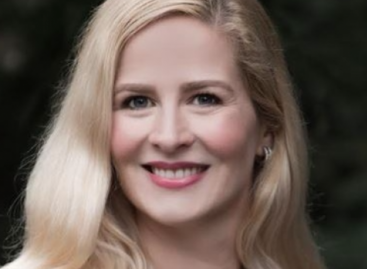 Sorry, this entry is only available in Hungarian.
Read more >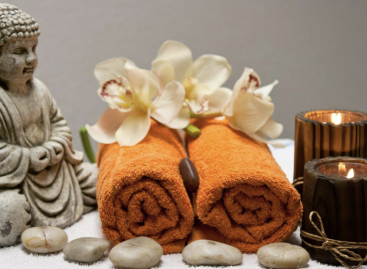 After the capital, Siófok and Eger attracted the most guests…
Read more >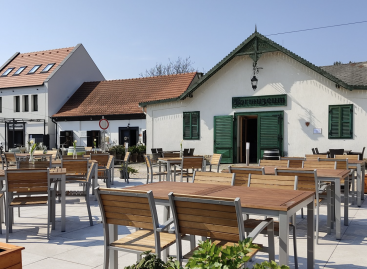 They can't pay the bills, so the Paulus Wine Museum…
Read more >