Waves coming and going in the fruit juice sea
In the 1st quarter of 2020 the experts of Sió-Eckes Kft. observed dynamically growing value and volume sales in the FJND market. Sales were also increasing in the June-September period, but from October a small sales decline started – induced by the second wave of the pandemic. Marketing manager Anita Pusztai told: market leader Sió-Eckes managed to make its market share bigger. She talked about how the pandemic entailed a sales decrease in the on-the-go and snack segments, while sales of large-sized products increased in 2020.
Coca-Cola HBC Magyarország's marketing operations manager András Palkó reported a sales drop for the first half of 2020. He added that shoppers became more price-sensitive and this trend favoured private label products: only these were able to increase sales and their market share in the category until November 2020. The company's experience is that the virus situation resulted in a sales decrease in the HoReCa channel, while stores became more important in sales, especially hypermarkets.
Advantage from disadvantage
Adrienn Horváth, marketing director of Márka Üdítőgyártó Kft. told: analysis by the Hungarian Mineral Water, Fruit Juice and Soft Drink Association (MÁGYÜSZ) has revealed that like-for-like sales dropped in the first three quarters of 2020. She said that the disadvantage of the Márka soft drink range – not having a strong presence in the HoReCa channel – turned out to be an advantage during the pandemic. The company's level of production soared by 49 percent in 2020.
János Hajdu, key account manager of In-Food 2000 Kft. revealed that sales of the company's Pfanner brand managed to grow in a difficult market environment last year. He added that the major brands suffered the biggest market loss in 2020, while private label and premium category sales stagnated.
2020 was a successful year for Simon Gyümölcs too. They realised the majority of sales online and managed to overcome the pandemic-related obstacles quickly – informed Szabolcs Simon, managing director for strategy and analytics.
High fruit content steps forward
Ms Horváth said: the fact that Márka is strong in the large-sized segment was beneficial in the spring of 2020, when the government introduced a lockdown and people stayed at home. The situation also called attention to the fact that it is best if shoppers buy Hungarian products – like the ones made by the 100-percent Hungarian company.
Mr Simon from Simon Gyümölcs spoke about how they make 100-percent, freshly pressed fruit juice from fruits that exclusively come from sustainable farming. Last year they kept launching new products and in the winter months products got a new sustainable packaging.
Mr Palkó senses increased consumer demand for healthier, high fruit content fruit juices with added functionality. Coca-Cola HBC Magyarország also sees the proliferation of large-sized products that are suitable for home consumption.
Ms Pusztai called attention to the expansion of the online channel, which the pandemic accelerated. For Sió-Eckes this is an area of strategic importance and their strategy bore fruit: the company's Sió and Hohes C brands have an even bigger marked advantage in online retail than in physical stores.
Mr Hajdu's observation is that consumers like seasonal and special flavours – and they are willing to pay higher prices for these products, too. In his view the market is going in the direction of recycled packaging and indicating if a product is vegan has become trendy. There are vegan products available under the Pfanner brand name as well.
A whirlwind of flavours for every generation
Anna Cholnoky, Maspex Olympos Kft.'s brand manager talked to Trade magazin about rolling out two new flavours in the company's small-bottle Topjoy product range: exotic and apple-pineapple.
Ms Cholnoky explained that bottle-packaged 1.5-litre Topjoy fruit drinks are available in numerous flavours and the Light versions target those consumers who pay attention to their calorie intake.
Brand manager Vilmos Várszegi shared the news that their Kubu product is market leader among branded children's drinks and sales of the 100-percent fruit Kubu Purée range increased. This year's first new product is a banana-peach nectar in 0.3-litre size, which is made without preservatives and colours.
Brand manager Patrícia Peres added that Hungarian Product Nonprofit Kft. granted Maspex Olympos Kft. the right to use the Hungarian Product trademark, which is now featured on the new product labels.
Growing assortment with new products
Coca-Cola HBC Magyarország is present in each and every segment of the fruit juice market. This year the company plans to give a complete overhaul to the Cappy brand, both inside and outside.
Sió-Eckes Kft.'s innovation work focuses on high fruit content products in 2021. Two years ago the company entered the smoothie segment with the Sió Smoothie range and it became market leader in just a few months. Premium Hohes-C products can boost the immune system and no-sugar Sió Light is now available in orange-mango variant too.
In-Food 2000 Kft.'s special products – unique flavours, organic products, 100-percent multivitamin juices and larger-sized green tea – saw their sales rise in spite of the difficulties. The company is proud of this achievement and in the future they would like to concentrate on these products, besides the classic flavours.
Márka Üdítőgyártó Kft.'s multivitamin fruit drink Fruitica is very popular. At the end of last year the company came out with a new product line called MÁRKA Juicy Soda: elder, sour cherry and raspberry flavours with 20-percent fruit juice content plus water enriched with carbon dioxide, in 250ml aluminium can packaging.
Simon Gyümölcs is also launching several new innovations in 2021 – in terms of flavour and functionality alike. Plus they would also like to appear on store shelves in classic retail chains. //
Fruit juice: Orange has remained the No.1 flavour

Hungarians spent HUF 66.5 billion on fruit juice in the retail channel between November 2019 and October 2020. Value sales were up 2 percent, but volume sales decreased by 1 percent with a 214-million-litre performance. The market share of manufacturer brands was down 3 percentage points at 64 percent (in value). About half of fruit juice sales was realised in the 401-2,500m² channel.
Hungarians purchased orange juice for approximately HUF 11 billion in the examined period, which was 16 percent of total fruit juice value sales. The most popular product size was 0.76-1 litre: 55 percent of fruit juice was sold in this format. //
Branded fruit juice sales grew faster after the outbreak of the pandemic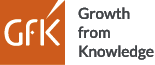 This article compares fruit juices sales between January and September in 2019 and in 2020. Perhaps the most important thing is that it is now the private labels (PL) that reign in the fruit juice kingdom: 54 percent of the fruit juice purchased by households was PL products in 2020 – back in 2019 this proportion was 50 percent. This also has to do with the fact that 50 percent of fruit juice volume sales was realised in discount supermarkets in 2020; this performance was 4 percentage points better than in 2019.
About 40 percent of fruit juice was sold in PET bottle packaging (in volume), but the drink carton format still has a market share above 50 percent. Apple was the most popular single flavour (17-percent volume share), followed by peach. Hungarians still like mixed fruit juices the most: both the value and volume share of these products was 37 percent. When the pandemic broke out in March-April 2020, sales of branded fruit juices started growing faster than PL product sales. The average household bought 46 litres of fruit juice in the first 9 months of the year. //
Related news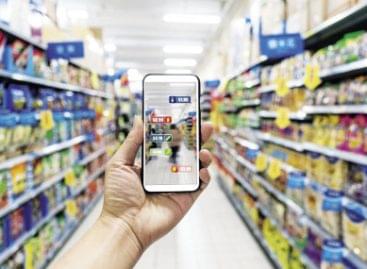 According to a Deloitte study on the future of retailers,…
Read more >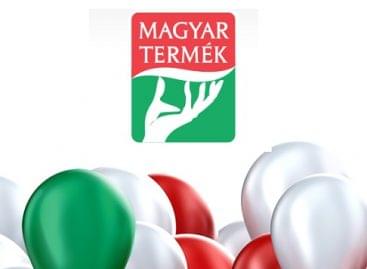 Hungarian products emerged stronger from the crisis, their popularity increased…
Read more >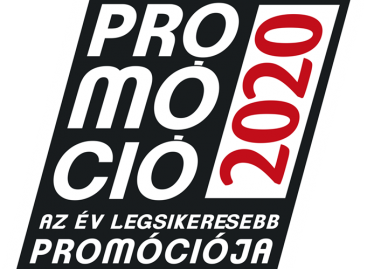 On 29 April Trade magazin organised the 'Most successful promotion…
Read more >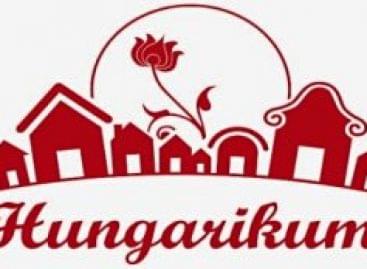 Sorry, this entry is only available in Hungarian.
Read more >