Magazine: Grab, take and eat!
Our magazine asked the representatives of finger food product distributors and catering firms about the market, the product selection available and the latest trends. The finger food segment keeps expanding and transforming. Thinking about the period after the pandemic, finger foods can be the winners as no big kitchen staff is needed to prepare them, planning the quantities to be used involves only a small loss, they can be combined creatively and by using deep-frozen products health regulations are easier to comply with.
Success in the gastro segment, success in the shops
According to Ákos Bősze, business development executive (HoReCa) of METRO Kereskedelmi Kft., finger foods were among the most popular products in the HoReCa sector in 2019. In the last few years the company expanded its product selection by 40 percent.
Gergely Liszenkó, the CEO of Marnevall Zrt. said: the finger food segment underwent great development in the HoReCa channel in the last 2 years. The product selection increased parallel to the growth in consumer demand, and besides meat and cheese products vegetable-based finger foods became more significant.
Ádám Nagy, managing director of Nádudvari Élelmiszer Kft. talked to our magazine about the pandemic's influence on finger foods. Sales of large-sized gastro product variants dropped, but this was offset by the increase in the sales of smaller finger foods available in shops.
Szilárd Kelemen, Fornetti Group's international franchise and concept division director revealed that the constantly growing mini product rage is a very important part of Fornetti's finger food offering. In the last 2 years Fornetti put 15 new mini products on the market and from these 10 remained in the assortment for good.
Development directions
Mr Bősze told Trade magazin that METRO's private label finger foods are the perfect choice for consumers who got bored with ordering pizza during the lockdown. The new products are a reaction to the recent Asian cuisine trend – Chinese and Japanese delicacies are both available.
Mr Liszenkó shed light on the fact that the company's innovation work doesn't only react to market needs, but they also develop their own ideas. A good example of the latter is Marnevall Zrt.'s product selection for children, which includes specialties such as the corn dog.
Mr Nagy spoke to our magazine about Nádudvari's finger food product selection, which consists of various breaded vegetable and cheese products, and the fish range that was added to the portfolio last year. Their finger foods fit perfectly into the vegetarian trend of recent years.
Mr Kelemen explained that they don't adopt already existing concepts in their innovation work, they actually create and produce new finger foods. Fornetti's goal is to generate new types of consumer needs and the company is happy to receive ideas from partners. He added that hygiene considerations are very important nowadays and this favours frozen bakery items.
From a catering perspective
According to Csaba Nagy, sales director of Budapest Party Service, the pandemic induced big changes in the world of catering. One of these changes is that classic finger foods served on a tray are likely to lose ground for quite a long time, and the trend of finger foods served in single portions will continue strengthening. In 2020 the company started using plexiglass panels to separate the food display tables from guests; now chefs serve the foods as part of a live kitchen concept. Mr Nagy reckons that the bowl food concept is going to spread as well, thanks to which guests can try more dishes with the same serving.
In accordance with guest needs
What about finger food ingredient trends? There are two influential trends in this domain: one of them is that local/national ingredients are used more widely, while the other is the conquest of the vegetarian/vegan diets and gluten- and dairy-free finger foods. Budapest Party Service's creative chef Krisztián Balogh monitors these trends and integrates them into the product selection of the catering firm. It is always difficult to adapt restaurant trends to finger food, but the company does serve the finger food version of some of the dishes popular in its restaurants, e.g. foie gras mousse, steak tartare. //
Strictly plant-based bites
A survey by Nestlé from 2017 found that at a global level 30 percent of consumers try to eat less meat or no meat at all. Since the outbreak of the pandemic consumers have become even more conscious about food, their diet and health.
Garden Gourmet products can contribute to the recommended daily protein intake and offer a diversity of main meal choice to vegans, vegetarians and flexitarian consumers. In February 2021 five different Garden Gourmet products appeared on store shelves, which are available from the Mirbesz Group via the Nestlé Professional division.
Garden Gourmet Vegetarian Nuggets are incredibly tasty, soy-based Garden Gourmet Fillet Pieces can substitute poultry and quick-frozen Vegan Balls are excellent for pasta dishes with tomato sauce. //
Related news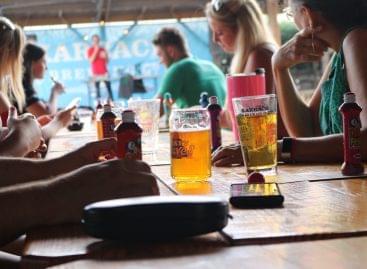 In Serbia, the interiors of restaurants could be opened from…
Read more >
One of New York's most upscale restaurants has announced that…
Read more >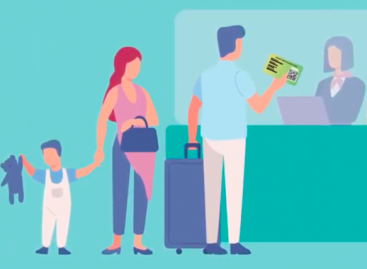 Sorry, this entry is only available in Hungarian.
Read more >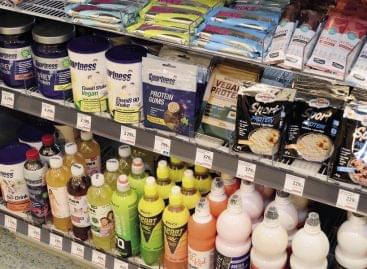 It is very likely that the biggest boom of 2021…
Read more >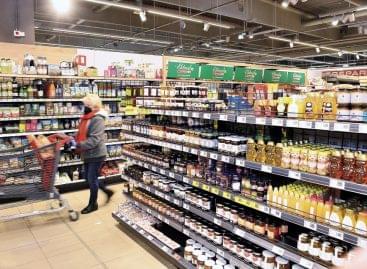 The market of free-from products is really diverse and had…
Read more >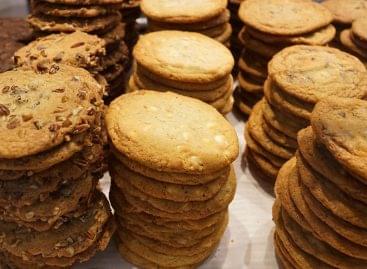 Following the global trend, Hungarian food and drink companies are…
Read more >