Standing firm during the crisis – with progressive development projects
Our magazine interviewed László Pekó, chairman of CO-OP Hungary Zrt.'s board of directors and Géza Tóth, the CEO of CO-OP Hungary Zrt.


How did 2020 go for the Coop Group?
László Pekó: – 2020 was full of challenges – I don't think I need to go into details about the pandemic situation. From last March Coop workers were standing firm during the panic-buying period and afterwards. Coop Group's sales revenue was HUF 654 billion, which was 2 percent higher than in the previous year. Sales by the Coop retail chain grew by 4 percent.

What kind of processes did take place within the group's structure?
László Pekó: – There is a concentration process going on in the Coop Group. I think it is enough to say that the 50 biggest Coop companies make up for 86.6 percent of the chain's turnover. The number of stores reduced, but this is a natural process – we still have the most stores, 2,240 in 1,480 towns and villages.

Coop has always made sure to supply small villages with FMCG products. This year the government announced its support for this cause. How can you profit from this?
László Pekó: – As part of the Hungarian Village Programme, grocery store operators in villages with fewer than 2,000 inhabitants can get funding up to HUF 50 million. Coop is present in 949 small villages with 1,050 shops. Typically the population of these places is decreasing, there aren't enough jobs and the purchasing power is falling. In these conditions it is very difficult to run these stores profitably.

Did the COVID-19 pandemic affect the chain's development projects in 2020?
Géza Tóth: – Luckily the pandemic didn't have a big negative impact on our plans. Our store modernisation programme had to be suspended for a few months, though. The biggest programmes continued from last summer, e.g. we installed solar panels on our shops. Currently there are 130 of these, generating 3.5 million kWh of electricity. We also have 11 e-vehicle charging stations and 7 more will open in the second half of the year. Shoppers can take back used cooking oil to 529 Coop stores and since 2017 we have collected 140,000 litres of this. Parcel vending machines have been installed too: 12-12 by Alza and eMAG and 3 by Foxpost. Hungarian Post and GLS will also have theirs set up soon – we would like to have 100 such machines by the end of the year.

How did the shopping habits of Coop customers change because of the pandemic? What was your reaction to this?
Géza Tóth: – As Coop stores are situated in residential areas, it was bad for us that the number of shopping occasions dropped. Before the pandemic there was a little increase in premium product sales, but this came to a halt during the pandemic. Irrespective of the coronavirus situation, we revamped the look of our private label product selection.

I guess Coop is now using IT solutions in many fields of operation.
Géza Tóth: – Absolutely. Last year we moved our database to a modern Microsoft Azure platform, so store data can now be accessed from the cloud any time. Later we would like to use this platform for analysing wholesale and customer loyalty data too. This year we launched the Coop Club app, plus Coop Szeged commenced testing self-checkouts.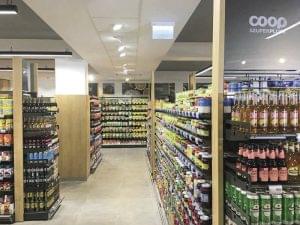 What kind of changes did the emergency bring in your CSR activities?
László Pekó: – The Coop Aid Foundation's goal is to help special need children living in foster homes. Last year we helped 8,268 children with HUF 25 million worth of donations. Franchise members help hospitals, municipalities and organisations working for the poor with money, food, cleaning products and protective equipment. Coop donated products in the value of more than HUF 10 million to healthcare workers. (x)
Tags:
automata kasszák
,
Coop
,
Coop Klub applikáció
,
Coop online piactér
,
Coop Rally
,
Coop Segély Alapítvány
,
covid
,
elektromosautótöltő-állomás
,
fenntarthatóság
,
hazai élelmiszer
,
HMKE napelem
,
környezettudatosság
,
Magyar Falu Program
,
Magyar Olimpiai Bizottság
,
online kereskedelem
,
prémium termékek
,
társadalmi felelősségvállalás
,
vásárlói szokások
Related news
On March 27, CO-OP Hungary Zrt. and the Bonafarm Group…
Read more >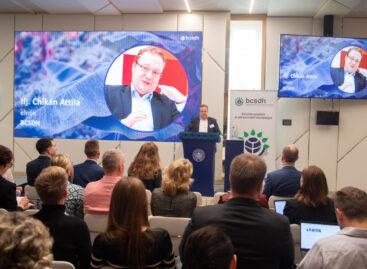 We are constantly using up and losing our natural resources.…
Read more >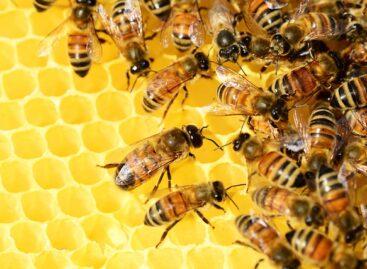 Agriculture Minister István Nagy and Slovenia's ambassador Marjan Cencen drew…
Read more >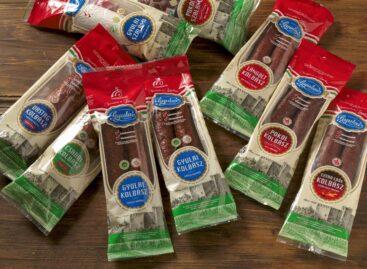 Sorry, this entry is only available in Hungarian.
Read more >
Data-driven logistics company DODO and Rossmann have launched a unique…
Read more >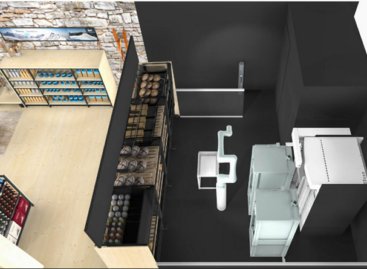 Sorry, this entry is only available in Hungarian.
Read more >