Less impulse buying, but the trends continue
Chocolate, wafer and biscuit sales were affected very much by the COVID-19 pandemic.
According to Sándor Sánta, president of Hunbisco, the Association of Hungarian Confectionery Manufacturers, sweets basically disappeared from shopping lists in 2020. The only exceptions are biscuits and bag-format muesli, which are purchased frequently. Last Easter was swept away by the pandemic, shoppers hardly bought anything.
Ups and down in consumer demand for chocolate bars
Judit Szécsényi, Mondelez's international brand manger countlines CZ/SK/HU reckons that demand for chocolate bars is going up and down because of the pandemic, following the lockdown and reopening periods. Important consumption occasions such as 'on-the-go' snacking or the 'away-from-home' channel disappeared, which the sales growth in the discounter channel could only compensate for partially.
Judit Tömpe, Nestlé Hungária Kft.'s brand manager agreed that 2020 wasn't the year of chocolate bars, as consumption was limited to homes and impulse categories such as chocolate bars suffered. Especially the first wave of the pandemic was bad for the category, but the second half of the year brought improvement.
Pál Molnár, sales manager of Szerencsi Bonbon Kft. shared his observation that during the pandemic chocolate bars are typically purchased for home consumption. Many shoppers prefer small-sized, premium quality products with a long taste effect. People staying at home and spending lots of time in front of various screens creates an occasion for enjoying sweets.
The trends continue
Ms Tömpe explained that the chocolate bar market is very competitive and innovation-driven. In recent years there was a premiumisation direction and many products were made especially for sharing. Since being eco-friendly is more and more important for consumers, in the future most SMARTIES packaging designs will be marketed in recyclable paper packaging. Nestlé also pays special attention to the health trend, so the BALATON brand sponsors sporting events.
Ms Szécsényi talked to Trade magazin about the buyers of Mondelez chocolate bars being open to trying exciting new innovations. Thanks to these, sales of the company's brands managed to grow in 2020 too. In the case of market leader Sport bar Coconut Duo and limited edition Sport Rajt performed very well. The launch of hazelnut 3BIT was a major success. Milka Oreo bars and Milka Oreo Minis in treat-size format also did better than expected.
Szerencsi is present in the chocolate bar market with plain and filled products. They also have chocolates that are made without added sugar: Diabon products are sweetened with fructose, HCNT and Paleobon products are made with erythritol and stevia, while ZERO chocolate bars contain maltitol. Mr Molnár said: their best-known brand is the Szerencsi Retro bar – the 38g product contains wafer, hazelnut cream and bits.
Survival strategies
Hunbisco president Mr Sánta told that the same trends continue in the confectionery market which were already dominant before the pandemic. In the current situation the survival of manufacturers depends on government help and funding from the rural development programme. Besides fighting for survival, it is very important that sweets makers should carry on with their successful pre-pandemic strategies: innovating, increasing efficiency and developing the production technology, coming up with new recipes, creating new packaging designs and becoming capable of exporting.
The point of sale is also a communication channel
Judit Szécsényi informed that chocolate bar buying decisions are often made when the shopper is standing in front of the shelf or the cash register zone, so in addition to price communication, Mondelez also focuses on having an optimal product selection at the checkout, an ideal planogram and brand section too. Product packaging not only informs but also differentiates from competitors.
Judit Tömpe talked to our magazine about on-shelf availability and in-store visibility being important criteria in successful product launches. Nestlé Hungária's objective is to create uniform brand sections and by this to establish a more efficient product presence in shops.
Pál Molnár explained that Szerencsi chocolate bars are relatively small, therefore they need to be very conscious in deciding what they want to show shoppers and how they do it. Szerencsi will be 100 years old in 2023, so the company returned to the classic logo to communicate traditions. The products are colour-coded according to flavour and cocoa content (40 percent for milk chocolates and 70 percent for dark chocolates) is also communicated. //
Exciting flavours, larger sizes
Consumer demand has increased for large-format wafers, snacks and children's biscuits. Ed.Haas Hungaria Kft. is the Hungarian distributor of Manner Neapolitan wafers and Oceanix children's biscuits. The latest Manner flavours are salted caramel and strawberry yogurt. This year will bring the market debut of Manner Snack Minis. In the children's biscuits category shoppers prefer sugar-free and low-sugar products fortified with vitamins, made of wholemeal flour. New Oceanix products to be launched: a sugar- and sweetener-free and a sandwich-type biscuit.
Product manager Klaudia Tanos told: people are eager to be out and about again and this will give a boost to sales in the category. However, as cafés, restaurants and confectioneries reopen, people will visit grocery stores less often, which might be detrimental to product sales. //
Urbán targets younger consumers too
The pandemic had a positive influence on the sales of Urbán & Urbán Kft. In May sales started increasing, especially in the case of the Urbán brand. By the end of 2020 this trend slowed down and private labels were performing better – informed sales director Viktória Hullmann. The company decided to use colour-coding for the various product categories and to communicate with pictograms.
Urbán & Urbán Kft. is now going in the direction of new generations, learning about their consumption habits. New innovations can be expected in the wafer category – these also target the younger generation. //
Biscuits and wafers are frequently purchased products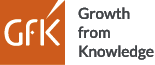 In 2020 no less than 85 percent of Hungarian households bought sweet biscuits, while Napolitaner wafers (uncoated) and household biscuits were purchased by 72 percent of households each. Sales developed the most dynamically (3-7 percentage point sales increase) in these three segments, plus in the coated wafer segment.
In the case of coated Napolitaner wafers and household biscuits the buyer base expanded in 2020 due to the increased home consumption generated by the pandemic. The penetration level of sweet biscuits and uncoated Napolitaner wafers kept growing in the last three years. Not only the buyer base got bigger for these products, but the buying frequency as well – in line with this the volume purchased per household increased as well.
The main places for buying biscuits and wafers are discount supermarkets. Sales in this channel keep growing in the biscuit and wafer category. At the same time the proportion of biscuit and wafer sales realised by hypermarkets is decreasing. For instance discounters have an above-average share in the sales of sweet and salty biscuit selections, plus in wafer and Napolitaner sales. //
Household biscuit and extruded bread in the pantry
Biscuit sales have been growing fast since the outbreak of the pandemic: sales were up 15 percent in 2020 from the previous year's level. Péter Koósa, managing director of Detki Keksz Kft. told that last March and April sales of their household biscuits reached record levels, going 50 percent above the average. Detki Keksz joined the #buyhungarian initiative last spring and has been supporting it ever since. This year the company is starting a major investment project to increase production capacity and develop new products.
Abonett Kft.'s managing director Zoltán Szebeni said: demand for the companies extruded bread and sandwich products jumped 50 percent last March and April. Currently consumer demand is still 30 percent higher than the average, because shoppers like to buy Hungarian products, they prefer convenient solutions and many of them follow the current health trend.
Eszter Benedek, managing director of Hungarian Product Nonprofit Kft. – they launched the #buyhungarian programme – has found that since the outbreak of the pandemic it has become more important for food companies to communicate the Hungarian origin of their products. //
Tags:
#veddahazait
,
Abonett Kft
,
Detki Keksz Kft.
,
Ed.Haas Hungaria Kft.
,
édesség
,
egészségtudatos életmód
,
GfK Consumer Panel
,
Hunbisco Magyar Édességgyártók Szövetsége
,
húsvét
,
keksz
,
Magyar Termék Nonprofit Kft.
,
Mondelēz International
,
Nestlé Hungária
,
ostya
,
szeletes csokoládé
,
Szerencsi Bonbon Kft
,
Urbán & Urbán
Related news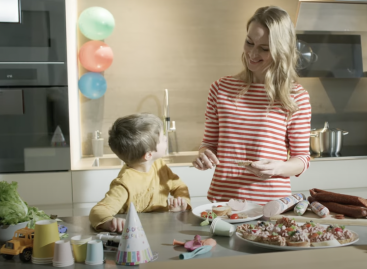 As we wrote about earlier, the month of domestic products…
Read more >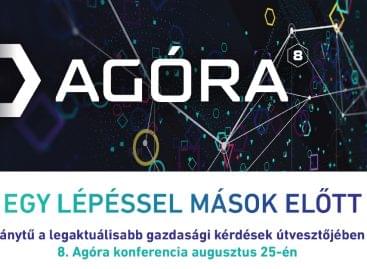 Significant changes have accured recently in the world economy, affecting…
Read more >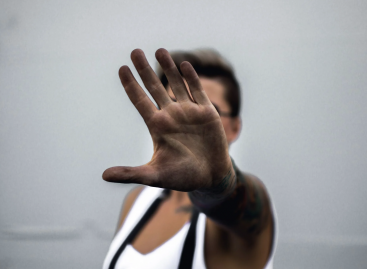 Abonett Kft. has recalled Abonett's gluten-free extruded bread with vegetables…
Read more >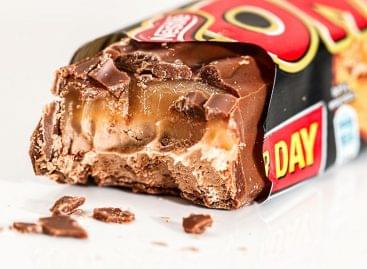 According to the world's leading brand valuation consultancy, Brand Finance,…
Read more >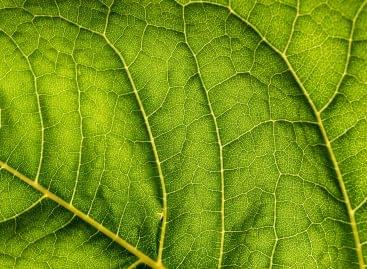 Tesco has become the first retailer in the UK to…
Read more >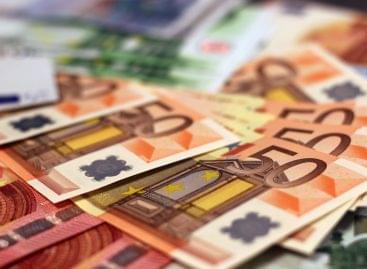 A new study by Coyne Research, commissioned on behalf of…
Read more >