In the service of health
In the past few years, the popularity of functional foods has been growing, owing to the fact that in comparison with traditional food products, these can contribute to staying healthy and preventing illnesses, and in general they have a beneficial health effect.
This article is available for reading in Trade magazin 2023/5
Adrienn Kőszegi, category manager of Rossmann Magyarország Kft.:
"The pandemic made consumers understand how important it is to remain healthy, so they are more open to buying functional foods that can help in this. Sales of these products are growing faster online. Especially those foods are popular that are rich in fibre. We are planning to add so-called superfoods to Rossmann's product selection".
Educating consumers is very important in this segment, for which the drugstore chain uses marketing activities and involves experts.
Growing selection of special products
Dietary supplement sales were boosted by Covid in 2020 and 2021, so when the pandemic eased in 2022 volume sales dropped in the top segments such as vitamin C, vitamin D and multivitamins. The whole dietary supplement category was able to grow a little.
Ferenc Zabán, dm Kft.'s assortment manager:
"Dietary supplement sales increased more dynamically in our online shop than in physical stores. In the period ahead of us, those products may become more important which have a similar composition, but are less expensive".
There are more and more manufacturers/distributors in the market, which means that shoppers can choose from more special products as well.
Shoppers are conscious when buying sports drinks, too
2022 brought new challenges for functional drink manufacturers as well, for instance the new obligations imposed by the public health products tax (NETA) from 1 July 2022. Last year not only one hard discounter saw the huge potential in the sports drinks category anymore – and had a private label sports drink manufactured by Gramex 2000 Kft. – as another hard discounter also noticed the continued growth in the category, and decided to list not only the 0.7l Vitalade sports drink range, but also the 0.7l Vitalade Zéró product line. Márta Molnár Z., sales director of Gramex Drinks: "Consumers are less price-sensitive in this category, it matters much more to them what the given drink contains and how it tastes. People have remained health-conscious, some of them focus on high mineral content, while others pay attention to carbohydrate or L-carnitine content".
Shopper demand for complex product composition
Ervin Nagy, managing director of R-Water Kft.:
 "Sales-wise there are different peak periods for the two top brands of our company. Absolute Live sports drinks sell the best in the first half of the year, while our vitamin-fortified Power Fruit drinks perform the best in the second half of the year".
Shoppers are happy to try new sports drinks, especially those with a complex composition. Once they find something they like, they will stay loyal to it. From the company's product portfolio the Absolute Live range is the most popular, which launched a new line last year: the 0.9l isotonic and collagen drink range can reach a large group of new consumers. As regards this year's new innovations, R-Water Kft. is preparing with more complex new products. //
Related news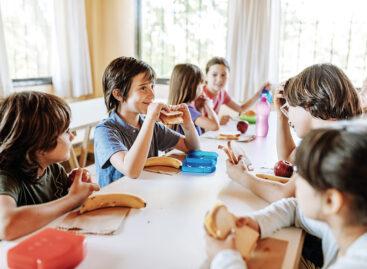 Five years ago, dm decided to redefine Black Friday and,…
Read more >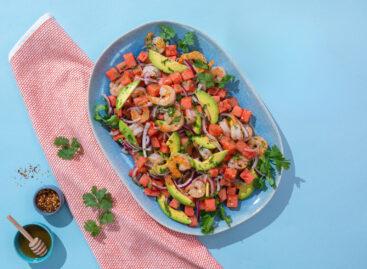 Morning minuses, early darkness, rainy weather. Our body also actively…
Read more >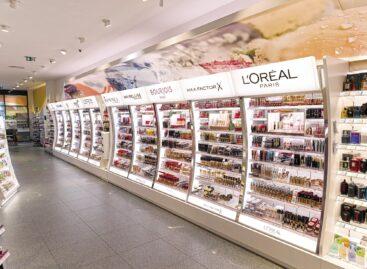 Dm Magyarország is celebrating its 30th anniversary this year, and…
Read more >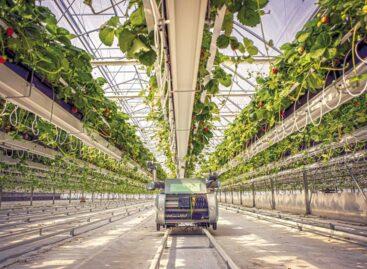 A Csehországi Brno melletti Ráječek-farmon az eper termesztését és betakarítását…
Read more >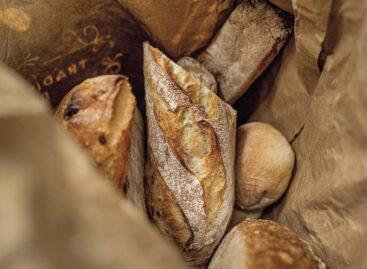 Az Egészségügyi Világszervezet (WHO) ajánlására Franciaországban csökkentik a pékáruk sótartalmát,…
Read more >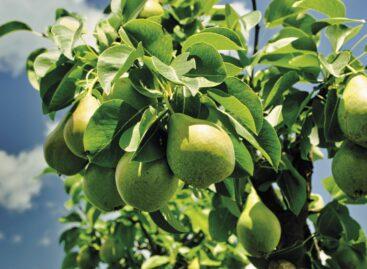 Egészen október végéig elhúzódott el a hazai körteszezon. Magyarországon közel 2000…
Read more >