The celebration of plant-based eating
This November the METRO Gastro Academy hosted the Plant-Powered Perspectives business conference for the second time.
Plant-Powered Perspectives focuses on monitoring the trends of and promoting plant-based eating. Plant-based food manufacturers, nutrition experts and restaurant owners gathered at the Gastro Academy, together with food technology investors and various start-ups. The organisers divided the conference into 4 parts: market and legislative background, food production, hospitality and business growth.
Vegan strategist and co-founder of ProVeg International Tobias Leenaert was the first speaker, who talked about the latest trends in the plant-based food market (there will be a whole article about his presentation in the next issue of our magazine). Food policy analyst Réka Szöllősi spoke about the relationship between social expectations and science from the perceptive of plant-based foods. She told that the environmental footprint of agriculture should be reduced on the basis of a scientific consensus. In her view Hungary needs a sustainable food supply strategy, and consumers should be educated about the role of plant-based protein in healthy eating.
Practical problems
Next Ildikó Révész and Ferenc Pásku stepped on the podium: the owners of 827 Kitchen restaurants – which have been closed since the pandemic – and the manufacturers of vegan meat alternatives spoke about the so-called vegan ham controversy. Back in February, after an anonymous complaint the Vas County Government Office ordered Ms Révész and Mr Pásku to stop using the expression "vegan ham", because it is misleading for consumers. They appealed and the first trial is about to take place soon.
Anna Zoltai, president of the National Association of Public Sector Catering Service Providers (KÖZSZÖV) and vice president Zsófia Dávid-Dobos gave a presentation about the role of plant-based foods in mass catering. Ms Zoltai stressed that the association is dedicated to making mass catering sustainable, but the law stipulates how much animal-based food service providers must use in cooking. Ms Dávid-Dobos outlined the recent reforms in mass catering, talking about new ingredients, new recipes and the role of trainer chefs.
Committed companies
After the break Anna Hőgyész, sustainability manager of Nestlé Hungária analysed what makes a food product sustainable. According to her, the biggest problems are the micronutrient shortage, many 5-19 year old consumers being overweight, generating too much food waste, and high global emissions level from food production. She gave an insight into the changes and new technologies Nestlé has introduced to improve the situation.
Erika Miklós, marketing manager of Unilever Food Solutions told that globally every fifth consumer is trying to cut down on meat consumption, and 14% claim to be flexitarian. A survey by Unilever has revealed that 56% of Hungarians know that meat production has a big impact on the environment. The company's The Vegetarian Butcher range consists of meat alternatives which are similar to meat in taste, texture and nutritional value alike.
Today and tomorrow
Péter Szappanos, CEO of Pápai Hús Kft. spoke about the state of play in the meat substitutes market. He told that numerous start-ups appeared in the category and it is them who drive innovation. As for the Hungarian market, research by Pápai Hús has found that there are days in the lives 43% of consumers when they don't eat meat in any form. Still, only 5% said they limit their meat consumption, 1.2% claimed to be flexitarian, 3.2% identify themselves as vegetarian and 0.8% are vegan.
Beáta Várkonyi, corporate affairs director of Danone Magyarország Kft. revealed that in Hungary 3/4 of the plant-based dairy alternatives category is milk drinks, but the proportion of desserts is growing. Danone's objective is to launch exciting and tasty innovations, which are produced in a sustainable fashion. In 18 European countries the VAT on dairy products is the same as on their plant-based alternatives, but in Hungary it is 5% (milk) and 18% (fermented dairy products) vs. 27% for plant-based milk drinks and similar products.
You have to want it!
A roundtable discussion was next on the agenda, with the participation of Enikő Boglárka Tóth (Nestlé Professional), Péter Bisits (Unilever Food Solutions), Viktor Burányi (Plant Revolt) and Zsolt Szikora (BiOrganic). They told that new products typically debut in HoReCa and retail only follows next. Plant-based alternatives can hardly be differentiated from meat today. Manufacturers think demand for these products is bigger in HoReCa at the moment, because their target group is kind of pre-selected there.
Ákos Bősze, HoReCa business development executive of METRO believes that restaurants should create a separate section for plant-based meals on the menu. He revealed that the number of applicants to participate in the plant-based meat courses of the Gastro Academy is growing fast.
Csaba Hetényi, founder and CEO of Plantcraft shared his view that consumers show growing demand for meat alternatives. It is essential for manufacturers to have a production capacity that supplies large retail chains with enough products. He thinks that the engine of dietary changes can be first and foremost flexitarian consumers.
A colourful world
Another roundtable discussion followed, this time the participants were Balázs Csapody (Kistücsök), Márk Papp (Accor Hotels), Zsófia Dávid-Dobos (Hungast/Közszöv) and Gergely Zsolnay (The Plabteen/Flow Bistro). The panel members agreed that the best way to introduce plant-based meals to guests is in their classic version. However, they couldn't agree whether the selection of vegetarian/vegan dishes is good enough in Hungarian restaurants at the moment.
After a coffee break Máté Marczinkó, Rama brand manager of Upfield gave a presentation, in which he talked about the many misconceptions about margarine. He also spoke about the history of Upfield and the company's vision for a better, plant-based future. The brand manager introduced Rama's plant-based butter, which can't be called butter legally, but is very similar to it, while its environmental impact is 70% smaller.
Csaba Péntek, the founder of Vegan Business Circle (VBC) talked to the audience about vegan and flexitarian B2B and B2C community building. VBC unites companies that make or distribute plant-based products.
György Preyer did a presentation about marketing and brand building, which was followed by a conversation between Péter Papp, co-founder of the restaurant chain Las Vegan's and Nóra Szeles, business development executive of Tőkeportál. They shared the details of a capital increase of HUF 97m via crowdfunding by 235 small investors. //
This article is available for reading in Trade magazin 2022. 12-01
Tags:
Accor Hotels
,
BiOrganic
,
Danone Magyarország
,
fenntarthatóság
,
Flow Bistro
,
Hungast
,
húshelyettesítő termék
,
Kistücsök
,
KÖZSZÖV
,
METRO Gasztroakadémia
,
Nestlé Hungária
,
Pápai Hús Kft
,
Plant Revolt
,
Plant-Powered Perspectives
,
Plantcraft
,
ProVeg International
,
The Planteen
,
The Vegetarian Butcher
,
Unilever Food Solutions
,
Upfield Hungary
,
Vegan Business Circle
Related news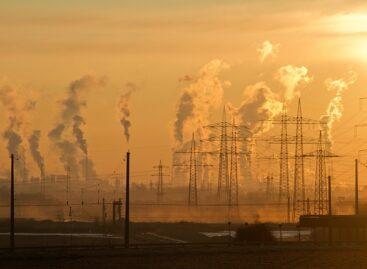 The European Parliament decided to further reduce the amount of…
Read more >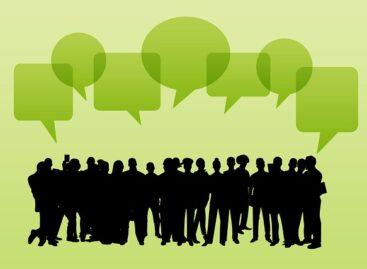 Analysis of BDO Magyarország's ESG business on changes affecting the…
Read more >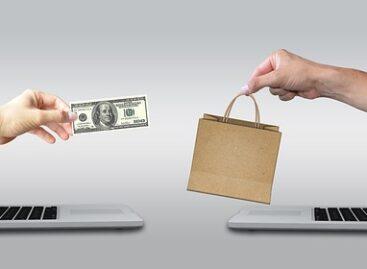 77 percent of Hungarians are open to buying used products…
Read more >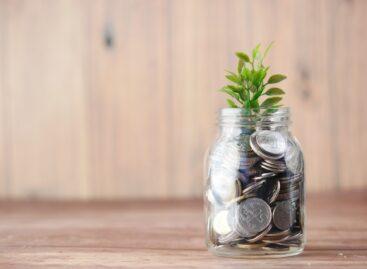 Large companies do not expect sales and profit growth this…
Read more >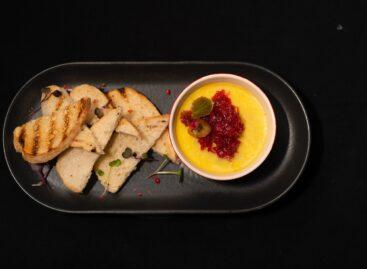 Retailers are putting a price cap on more than 400…
Read more >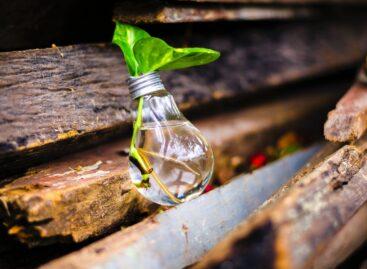 Königin Trade Kft. from Orosház, which manufactures beekeeping equipment and…
Read more >