Gels are the most popular, followed by laundry detergent capsules and powders
Csilla Pásztor, Henkel Magyarország Kft.'s brand manager relied on Nielsen data when she informed us that laundry detergent sales dropped 0.4 percent in January-September 2021 – value sales were up 4 percent, but volume sales decreased by 4.4 percent. Henkel's market share increased, thanks to the good performance of Persil and Tomi products. Only drugstores were able to increase both value and volume sales. In terms of format, 40-wash laundry detergents are the most popular, but there is a slow shift towards larger product sizes. Value sales only increased in the gel segment, while capsule and powder sales declined. Henkel brands produced a double-digit sales growth in the capsule segment. At the moment laundry detergent powders represent about 20 percent of the market.
Online shopping became more important
Yvette Krubl, Procter&Gamble's communications PR manager in Central Europe talked to Trade magazin about discounters pushing forward in sales until the pandemic; at the moment convenience stores – small shops located close to where people live – are becoming more important in sales. Ariel gel and liquid laundry detergents are very popular in Hungary, together with multifunctional products.
Katalin István, Herbow International Zrt.'s marketing director reported to us that their sales keep growing in e-commerce, and there is great shopper demand for family-size products. Herbow's sales are expanding in the international market too. All of Herbow laundry detergents are gel products, as these have much better characteristics than powders.
Focusing on sustainability
Procter&Gamble is preparing for the launch of several new products – innovations can be expected in product formula and packaging. The company continues introducing the sustainability efforts of the Ariel product range, first presenting the green aspects of Ariel POD.
Henkel Magyarország Kft. launched Persil Deep Clean Plus products in the 2nd quarter. Two new variants appeared on store shelves in the Persil DISCS range: Sensitive and Lavender. In the capsule segment Henkel rolled out the 3-compartment Persil Power product. Tomi laundry detergent capsules were updated and now they are made with 3 compartments. Tomi Aromaterápia liquid laundry detergents also have a new formula and packaging.
This year Herbow International Zrt. introduced Herbow laundry soda with soapnut extract – this is a very effective and green natural laundry washing alternative. Also in 2021 the company put 1-litre laundry perfumes and 2 new laundry perfume fragrances on the market. //
This is how Hungarians wash their clothes
A representative survey commissioned by LG Magyarország has found that there is a washing machine in basically every Hungarian household. What is more, two thirds of them are energy-efficient models. Hungarians wash 3.3 loads of clothes per week. They use the mix and eco modes the most often, typically washing at 40°C.
Zita Bogáth, LG's marketing specialist for consumer electronics told: we can become greener by not using fabric softeners. All consumers need to do is buy a washing machine with a steam function, which softens the clothes without the use of chemicals. //
Post-Covid symptoms for laundry detergents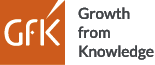 In the first nine months of 2021 the domestic laundry detergent market contracted by 3-4 percent in both value and volume. However, it must be noted that in March 2020 households purchased 20 percent more laundry detergent during the Covid panic, and this is the quantity that is missing from this year's sales. 30 percent of households buy laundry detergents on a monthly basis. The market share of capsule laundry detergents had been growing dynamically until 2019, but it stayed put in 2020 and 2021. //
How to do the laundry sustainably?
European laundry detergent companies have started the Charter 2020 initiative, which seeks to transform not only the products but also the companies that manufacture them, to comply with the requirements of the circular economy – so that product ingredients come from organic sources, the company operates responsibly, packaging is recyclable and products have a format that can be shipped with lower CO2 emissions.
More information: www.charter2020.eu
What can consumers do? They shouldn't use more laundry detergent than necessary, load the washing machine fully, wash at the lowest recommended temperature, and buy the biggest product available to reduce packaging waste. More  information: https:/ /cleanright.eu/hu/fenntarthato-hasznalat.html //
The above article has also been published in Issue 2021/12-01 of Trade magazin.
Related news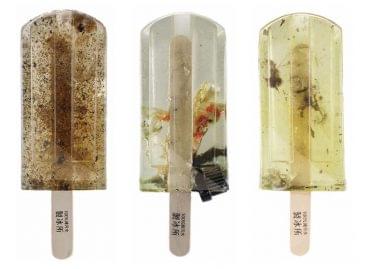 Sorry, this entry is only available in Hungarian.
Read more >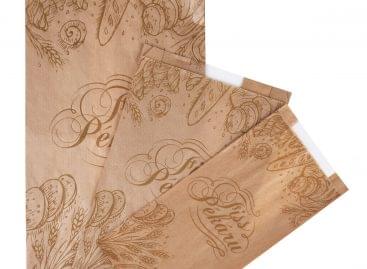 SPAR is taking another step towards environmental sustainability: from May…
Read more >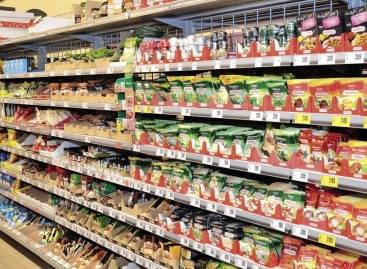 Nowadays it isn't Covid-19, but the consequences of the pandemic…
Read more >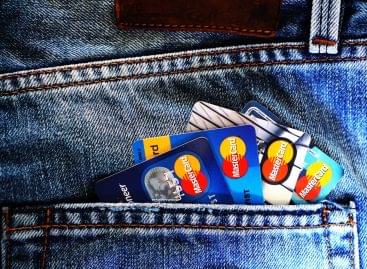 In March, the average gross earnings of full-time employees were…
Read more >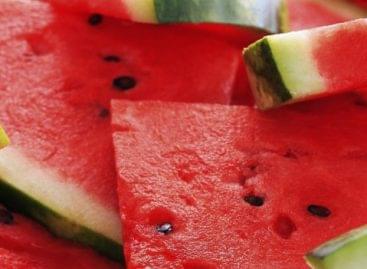 Compared to last year's price, the price of Hungarian melons…
Read more >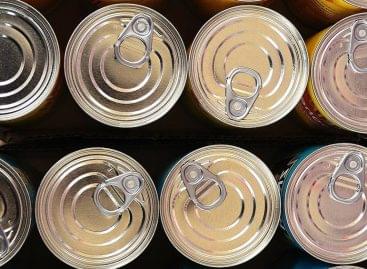 The prospects of the canning industry are significantly worsened by…
Read more >