"Szerelmem a trade marketing" konferenciasorozat: Túlélési stratégiák
Trade Marketing Club (TMK) organises its "I Love Trade Marketing" conference every year, and this time the title of the one-day online event was Survival Strategies. More than 200 people registered to participate. Zsuzsanna Hermann, one of TMK's founders was the host and the moderator. She welcomed participants and then another TMK founder, Ágnes Csiby talked about upcoming programmes from the club.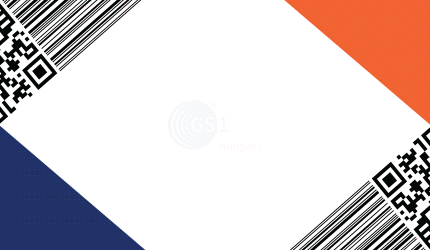 Shoppers and channels
Péter Németh, assistant professor of PTE and head of CoRe lab was the first speaker. He talked about omnichannel shoppers, and how they diverge from the classic linear shopping process. Their behaviour is characterised by the non-stop shopping experience, which involves U-turns and information from a wide range of sources.
International research has come to the conclusion: shoppers who regularly use different retail channels spend 4-15% more, and generate bigger profits than classic shoppers.
Flexible and persistent value creation
Ágnes Kovács, chief marketing and innovation officer of the Eckes-Granini Group gave a presentation about the symptoms of the recession in different markets, revenue growth management, brand building, quick decisions, and offers targeting consumer emotions. She told that innovation will remain the engine of growth, so those companies that come out with relevant innovations will generate bigger growth after the crisis has ended. The speaker stressed that long-term success in satisfying consumer needs is rooted in openness, shared projects and a holistic approach – in partnership with retailers.
György Földesi, vice president of sales and operation at Binzagr has been working in Saudi Arabia for 11 years. He talked about the country's National Transformation Programme that had started in 2016. This focuses on giving priority to the domestic workforce, purchasing power, market and industry.
As for the country's FMCG and consumption trends, they are basically the same as the global trends, but there is an important difference: in Saudi Arabia the main driving force is the rapidly growing young and highly educated group of consumers. Modern retail chains and e-commerce are present, but small shops still have a 45% market share.
More than digital
Zoltán Tóth, one of the owners of DigInStore Trafik Tv and the sponsor of the conference gave a presentation titled "Digital Signage – multifunctional in-store communication".
He called attention to the importance of the retail media network, and how it can contribute to brand building and sales growth. The internet-based streaming service reaches tobacco shop customers with targeted messages – a growing proportion of these consumers are buying non-tobacco products in this channel.
Kirill Perepelica, co-founder of Munch spoke about how the food saving app became very popular in both retail and HoReCa in the last two and a half years. Partners include SPAR, CBA, Starbucks and Frei Café. The Facebook community has more than 45,000 members, who share what the package contained.
Charity is also important for Munch, thus thousands of packages were distributed among people in need. This year the main goal is rapid horizontal growth: entering new markets abroad. The Munch platform has already been launched in Bratislava, with two partners.
StarStore winners
Ildikó Balázs, head of corporate affairs at Auchan brought a presentation titled "Together for a more sustainable future." She spoke about the pioneering steps Auchan had taken for a better future, from educating shoppers and employees about sustainability to preferring local products and introducing plastic-free packaging.
Ádám Fürjes, head of the online shop at Rossmann explained that in the last few years they were busy reducing the level of exposedness to external factors. They took shipping into their own hands and part of the innovation work too, in order to be able to react to changes more quickly.
Nóra Merész, head of sales at Drink Station (winner of Store of the Year 2022) introduced their shop, which is located in Etele Plaza and sells imported premium alcoholic drinks. The main message of the creatively designed, stylish shop is the responsible consumption of premium drinks. Last year the second Drinks Station shop also opened.
Trade marketing panorama
Gabriella Tánczos-Székely, head of operation and franchise at Cafe Frei revealed what makes the 15-year-old Café Frei network so successful. The coffeehouse chain has franchise partners, it is present in other countries too, and its products can also be found on the shelves of grocery stores. Soon their flagship unit will reopen in Allée.
Ildikó Havasiné Kátai, general secretary of POPAI Magyarország and a founder of TMK gave an overview of global trade marketing trends. She spoke about the proliferation of retail media, hybrid and omnichannel shopping, the revolutionary role of technology, and store interiors becoming places full of experiences.
The next online TMK programme will take place on 13 April, titled "First-hand Information from Market Researchers." //
This article is available for reading in Trade magazin 2023/4.
Related news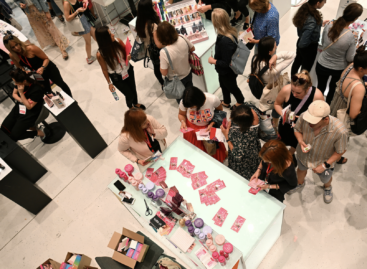 The first Beauty Expo event of Rossmann and Krémmánia was…
Read more >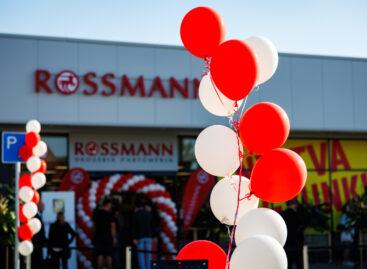 Rossmann offers its customers a new, packaging-free home delivery option.…
Read more >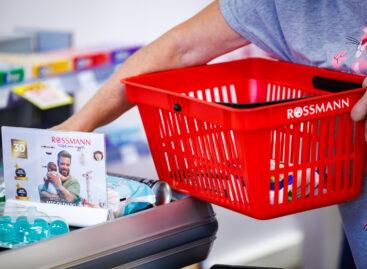 Rossmann is raising its wages for the second time this…
Read more >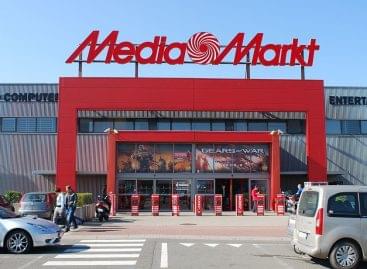 Media Markt Magyarország Kft. advertised four types of television sets…
Read more >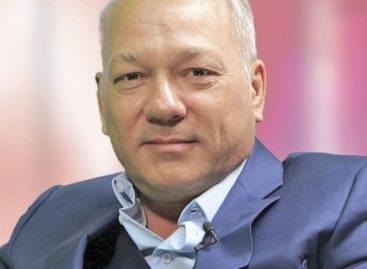 The Hungarian billionaire businessman Levente Balogh – the founding owner…
Read more >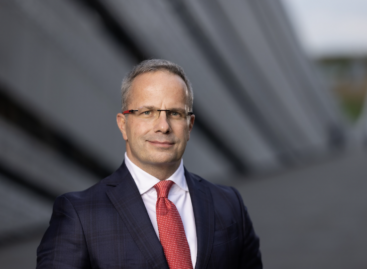 With rural developments, industrial properties and premium offices with a…
Read more >