Traditions reinterpreted
Last year the two major cured meat product categories were characterised by opposing trends: according to data from Pick Szeged Zrt., sausage volume sales declined – it seems that cutting pork's VAT and people's keenness on making their own sausage has taken its toll on retail sales. At the same time salami sales augmented. Zoltán Nagygyörgy, product manager of Pick Szeged Zrt. told our magazine that the 'other salami' and the 'winter salami' subcategories both strengthened. In the latter Pick Szeged Zrt.'s leading position strengthened further: at the moment PICK's share in salami volume sales is 30.7 percent, while in value sales it has a 42.3-percent share.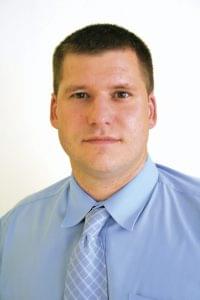 Zoltán Nagygyörgy
product manager
Pick Szeged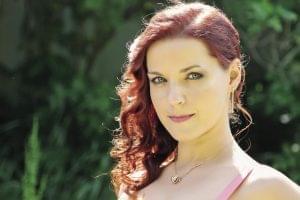 Katalin Horváth
brand manager
Pick Szeged
If cured meat products are considered in general, Pick Szeged Zrt.'s volume share was 22.69 and value share was 35.02 percent in 2016. The company experienced considerable growth in the snack category too, thanks to the PICKSTICK products which were launched in 2015-2016. Mr Nagygyörgy highlighted two trends: discount supermarkets have become the main source of buying cured meat products, and the conquest of pre-packed meat products has come to a halt – but their market share is still nearly 59 percent.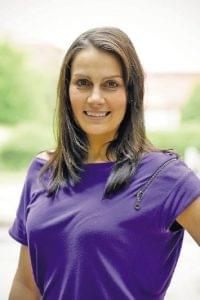 Szilvia Vízhányó-Pitrik
senior brand manager
Pick Szeged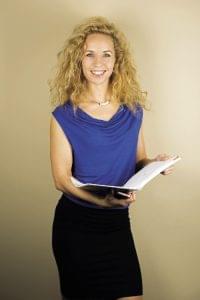 Lívia Presits
brand manager
Pick Szeged
Pick Szeged Zrt. is present in the cured meat category with several brands. PICK products are made from the best ingredients and the brand's communication focuses on caring about the family. The FAMÍLIA brand targets price-sensitive consumers, offering consumers quality at affordable prices, with a wide range of products – informed Szilvia Vízhányó-Pitrik, senior brand manager (FAMÍLIA brand). HERZ is a brand that focuses on young people, using innovative marketing communication tools. Brand manager Lívia Presits (HERZ brand) told our magazine that in the brand's communication special HERZ sandwiches are in the centre of attention.
All three Pick Szeged brands use a large number of ATL and BTL tools, with great emphasis on the online platform. About the PICK brand's focus areas Katalin Horváth told: one of the most important pillars in supporting retailers' work is providing them with enough quality information about products and brand activities. The company is trying to popularise the FAMÍLIA brand primarily with online tools – website, Facebook page (it already has nearly 30,000 followers), other online activities – and strong in-store presence. HERZ uses television commercials and online banner campaigns to get their message through. The brand has also organised a word of mouth (WOM) campaign to familiarise more consumers with the brand, with the help of brand ambassadors. They also have a HERZ Gourmet Food Truck that visits various festivals.
Fast-fermented salamis can also find their target group in the market – opines Krisztina Bódi, marketing director of Kométa '99 Zrt. These products are cheaper than those made using the classic production method. In Kométa's portfolio we find classic Winter Salami, traditional Hungarian Delicatessen Salami and a fast-fermented salami product, called Tasty Salami. Presently the company is busy innovating, developing special salami products which will soon appear on store shelves. Kométa firmly believes in the fact that manufacturing food is great responsibility. Products are mainly advertised in-store.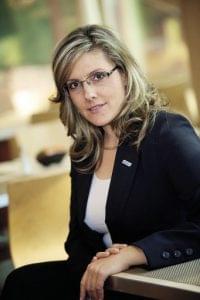 Krisztina Bódi
head of marketing
Kométa '99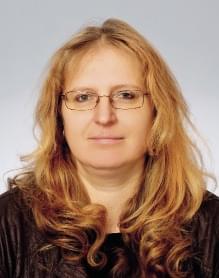 Éva Tamáskovitsné Gila
marketing manager
Gyulahús
According to Éva Tamáskokvitsné Gila, marketing manager of Gyulahús Kft., cutting pork's VAT didn't entail great changes in the meat product market. At the moment the most important innovation by the company is the salami product made exclusively from beef. Gyulai Beef Salami debuted in Japan and it was an instant success. At the PLMA trade show it was selected for the New Product Expo. Gyulahús only manufactures products which are smoked and aged the traditional way. The company's artisan product line is increasingly popular among consumers. In 2016 Gyulahús Kft. made a television commercial that was different from the usual meat product adverts – the same campaign continues in 2017.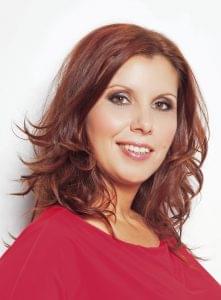 Veszna Krunity
head of sales and purchasing
Alföldi-Hús
Gallicoop Zrt. mainly produces turkey sausages, but two years ago the company acquired Alföldi-Hús Zrt. which used to specialise in making cooked-smoked bacon for Russian export. From this year this company produces Gallicoop Zrt.'s full cured meat product range. Veszna Krunity, sales and purchasing manager of Alföldi-Hús Zrt. informed Trade magazin that they managed to double 2016 sales already by May 2017. They are working hard to tell shoppers that Gallicoop's turkey sausages are a healthy and high-quality alternative to pork and beef sausages and salamis. Körös thick sausage, the Svábföldi sausage line and traditionally made Szarvasi turkey thick sausage are all an excellent choice for consumers.
Related news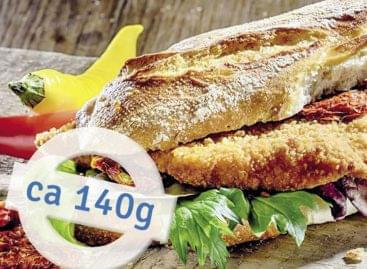 This article calls everything a convenient product that facilitates or…
Read more >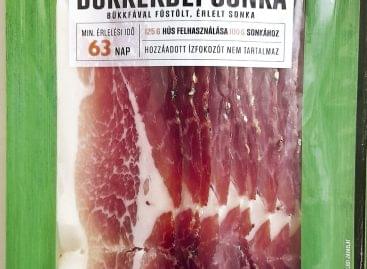 This year the PICK brand strengthens its market presence further,…
Read more >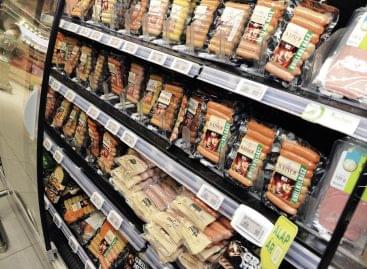 Jens Hillebrand, managing director of Trade Group Europe Kft.: "During…
Read more >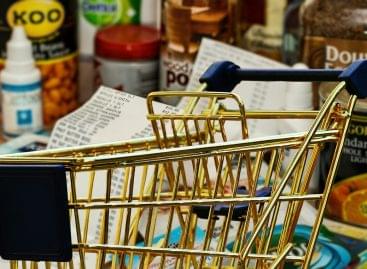 Inflation peaks in the autumn months and then slowly declines,…
Read more >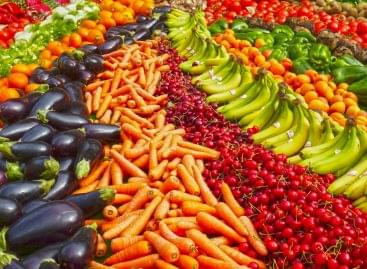 One of the most successful calls of the Rural Development…
Read more >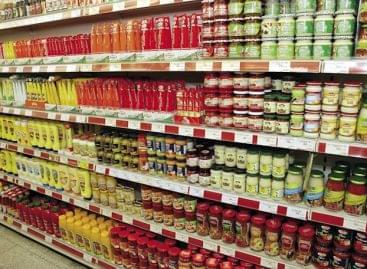 In May, industrial producer prices rose by 32.3 percent year-on-year…
Read more >