Magazine: We snack more, but we also do it more consciously
After the pandemic chocolate and wafer bar sales started to grow again in 2021. Krisztina Nagyidai, Mondelez Hungária Kft.'s brand manager (countlines, Czech Republic, Hungary, Slovakia): "Private label sales dropped, but branded chocolate bar sales managed to grow. This shows that consumers choose their well-known love brands, in spite of the fact that prices jumped due to increased ingredient costs and the inflation."
Double-digit growth in the average price
The war in Ukraine worsened the already existing problems in ingredient sourcing, packaging material supply, logistics services and energy prices. Pál Molnár, Szerencsi Bonbon Kft.'s sales manager: "Sales increased by double-digit numbers in the confectionery sector in the first quarter of 2022." It can be seen very well that inflation is rising from the prices changes in the chocolate and wafer bar category.
György Szabó, managing director of P.O.P. Értékesítésfejlesztési Kft.: "Consumer prices rose by 7-16% between December 2021 and the end of February in 2022, and we can't tell how long this trend will continue."
Strong manufacturer brands
Chocolate-coated wafers drove the sales growth in 2021, but chocolate bars also had a good year. Mondelez's Sport chocolate bar remained market leader, with growing value sales; sales of Milka chocolate bar also increased. P.O.P. Értékesítésfejlesztési Kft. manufactures and distributes the traditional Hungarian brand, Piros Mogyorós. Those who buy this brand are typically loyal customers. Szerencsi Bonbon's observation is that each manufacturer has about the same number of SKUs: if they come out with a new product, it replaces an old one, which means that the life cycle of chocolate bars and wafers has shortened.
Brand extensions: from chocolate bars to wafer bars…
Sport is the flagship brand of Mondelez's chocolate and wafer bar portfolio. The classic version is the most popular, but demand is on the rise for new flavours such as SportKókuszDuó and Sport Kapucíner. Last year's biggest event was launching the Sport Ziccer wafer bar in the autumn. This was a milestone in the history of Sport, as the brand entered the very popular wafer portfolio with Ziccer products. In accordance with the market trends and positive consumer feedback, Mondelez calculates with further sales growth for Sport Ziccer. This January the company rolled out the coconut-flavoured wafer bar Milka Waffelini.
…and from wafer bars to chocolate bars
In 2020 Storck Hungária – the company has strong positions in the wafer bar segment with Knoppers – entered the chocolate bar market with Knoppers Nutbar. Dóra Szűcs, Storck Hungária Kft.'s senior product manager: "With our new innovation we target consumers who want to enjoy a tasty sweet snack between two meals during the day. A classic chocolate bar might be too much, but a wafer bar might be too little to suppress their hunger: in cases like this the best decision is Knoppers Nutbar."
Quality delivered for a hundred years
One of the Szerencsi brand's top products is Retro chocolate bar, which is topped with a wafer layer – this is already available in gluten-free version. ZERO is a 6-product new range that hit the shops in March 2021 and has been very popular ever since. The company's experience is that shoppers are looking for quality products in stores, e.g. Szerencsi's 200g premium category (milk and dark) artisan chocolate tablets. Szerencsi doesn't make compromises when it comes to quality, they only work with the best 40% milk chocolate and 70% dark chocolate. In 2023 Szerencsi will celebrate its 100th anniversary, and on this occasion the brand will return to its old logo, and will come out with new chocolate bars and desserts. It is also important for the brand to communicate that it is Hungarian.
From a new base to an innovative direction
P.O.P. Értékesítés-fejlesztési Kft. has its own, very strong distribution network that covers the whole of Hungary. Their products can be found in more than 2,000 small shops, at filling stations, in hypermarkets and discount supermarkets. At the moment there are only 3 products in the portfolio, but new ones are being developed. The company sees two promising innovation directions in the bar category: protein bars and bars without added sugar. It is really good news that they managed to bring back the large part of their production to Hungary, and from May they can take the Piros Mogyorós brand in a new, innovative direction from a new base.
Indulgence and health-consciousness in the biscuit category
Shoppers bought a little less sweet biscuit, but they spent more in 2021 than in 2020. Melinda Hadnagy, Mondelez Hungária Kft.'s senior brand manager (biscuit category): "Sales grew in every channel last year, but they improved the most in independent ('other') shops and drugstores: the 13.1% sales growth here provided for 40% of the market results. The sales growth was the biggest in the convenience and health-conscious product segments."
More sustainable biscuit production
Sales of Mondelez products were up 6.4% in the sweet biscuit category, and thanks to this performance the company's market share grew to 32.8%. Milka (+15.8%) and Oreo (+13.4%) sweet biscuit sales increased the most. With its Snack Made Right programme the company aims to make its biscuit production more sustainable. As part of these efforts, several brands (Győri Édes, Pilóta and KorpoVIT) are joining the Harmony programme. For instance this means that no pesticides and chemical fertilisers will be used in wheat farming. Last year Mondelez's biggest brand, Győri Édes put the No Added Sugar and Gluten-Free products on the market. Milka came out with Milka Choco Mini sweet biscuits and Milka Soft Moo in the soft biscuit/sponge cake category.
Renewal in the spirit of healthiness
In the recent period household biscuit sales have surged. This was a favourable trend for Detki Keksz, but at the same time the company saw its premium category coated biscuit sales drop. Péter Koósa, managing director of Detki Keksz: "Many people suffer from diabetes and consumers in general are trying to follow a healthier diet than before – reducing sugar intake is also part of this trend. We reacted to this consumer need by renewing our well-known products under the Vitál name: these no added sugar soft biscuits are now made from a new recipe, and they also have a new packaging; plus we launched a wholemeal variant too."
They are so good that they are copied
Bahlsen is an umbrella brand for two iconic biscuits, HIT and Leibniz. Barbara Kovács, Maresi Foodbroker Kft.'s junior brand manager: "HIT sandwich biscuit has become such a classic format that most retailers have started making their own version. The same is true for Leibniz and this poses a challenge to us." Every spring-summer limited edition HIT products appear in shops, this year these will be HIT Beach party – Pina Colada and HIT Garden Party – Strawberry Margarita. Leibniz is undergoing a full rebranding, with recipes changes: reducing salt and sugar content, leaving out palm oil, switching to sustainable cocoa and having fewer ingredients in general. Leibniz products will return to store shelves with a new, minimalistic packaging design. //
Milk chocolate bars and branded sweet biscuits in the shopping baskets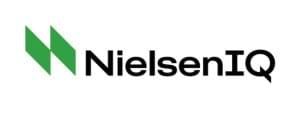 According to the NielsenIQ retail index, chocolate bars generated more than HUF 23bn sales in the February 2021-January 2022 period – this value was 6% bigger than in the base period. However, volume sales fell 1% at 6,500 tonnes. Sales of branded chocolate bars grew by 7% in value and have 94% of the market. Hungarians like milk chocolate bars the most, as they spent HUF 14bn on these; milk chocolate bars had a 61% market share and dark chocolate variants were at 36%. As for size, 40% of shoppers purchased 46-75g chocolate bars.
In the audited period sweet biscuit sales exceeded HUF 44bn – value sales jumped 3%. Volume sales represented a quantity of more than 28,000 tonnes, but sales reduced by 4% in this respect. The market share of manufacturer brands approached 70% and it was growing. At the same time sales of private label sweet biscuits were down 6% in value and 11% in volume. One third of sweet biscuits sold don't have a chocolate coating. So-called sandwich biscuits have a 16% sales share. //
Stronger presence for discounters and bigger buying intensity in the sweet snack category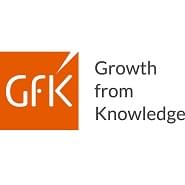 Sweet biscuits and chocolate bars have a large buyer base: basically every household buys sweet biscuit once a year (this proportion was 99% in 2021), and chocolate bar's penetration rate was 90% last year. On average a Hungarian family purchased 2.7kg of chocolate bar and 13.3kg of sweet biscuit in 2021. We spent HUF 396 on chocolate bar and HUF 600 on sweet biscuit per shopping occasion. Buying intensity increased: compared with 2018, households bought 38% more chocolate bar and 11% more sweet biscuit.
In the last four years discounters strengthened their position in the category, while super- and hypermarkets and small shops lost some of their share in sales. Shoppers could buy chocolate bar in discount supermarkets for 91% of the average price (HUF 3,228/kg), and for sweet biscuits they had to pay 85% of the market average (HUF 1,543/kg). The proportion of private label products (PL) keeps growing in the category: back in 2018 only 48% of the products households purchased were PL sweet snacks, but by 2021 PL products had a 54% share in sales. //
Related news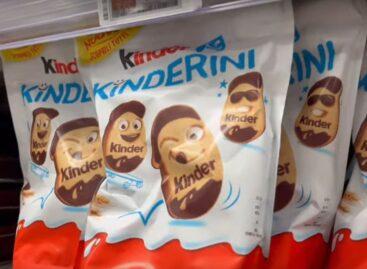 Nutella maker Ferrero has launched a new breakfast biscuit, Kinder…
Read more >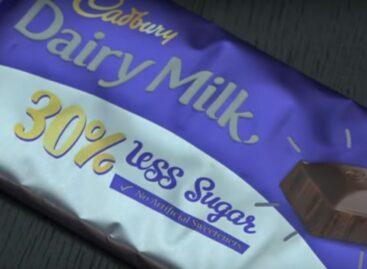 The confectionery giant launched the bars in 2019 as part…
Read more >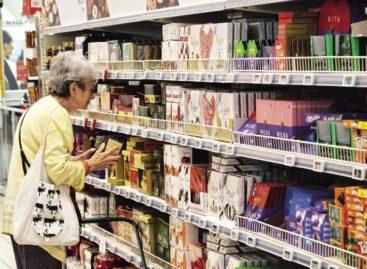 Rugalmassága és a vásárlók erős igénye az újdonságokra – ez…
Read more >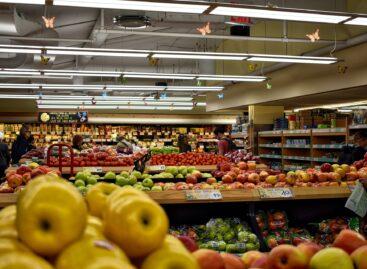 After the strengthening experienced in the first half of 2023,…
Read more >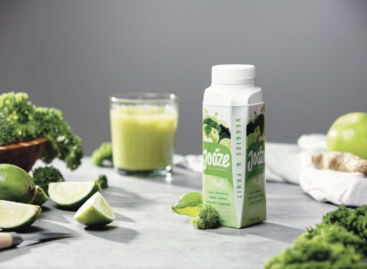 According to the 2023 Tetra Pak Index, when purchasing food,…
Read more >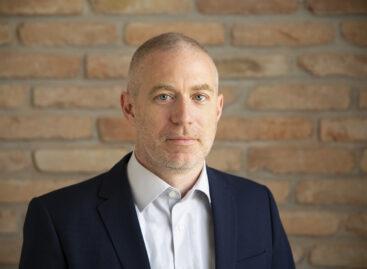 The most investments are expected in the field of ESG…
Read more >