Magazine: More days, more sausages
Zoltán Szántó, senior product manager of PICK Szeged Zrt. told Trade magazine that the two biggest segments in the grill product market are grill sausages and meat prepared for the grill (marinated meats). He revealed that grill sausage volume sales jumped 24.2 percent and value sales soared by 27 percent, passing the HUF 3-billion threshold. There has also been a change in the importance of sales channels. While back in 2017 hypermarkets had realised the majority of grill sausage sales, by 2018 the share of discount supermarkets was 36.2 percent and hypermarkets were at 34.7 percent only. The market is very much promotion-driven and the market share of private label (PL) products is high: last year every second grill product sold was a PL product. This trend also has to do with the fact they brand loyalty is difficult to build in a category that is typically purchased seasonally.
According to Gábor Zab, domestic sales director of Kométa 99 Zrt., demand is on the rise for special and high-quality products in the category. Beáta Németh, marketing manager of ZIMBO Perbál Kft. informed that consumers who follow a healthier lifestyle like to choose products made from quality ingredients that also offer more interesting flavours.
The share of sales realised in promotion is more than 60 percent – told Zsolt Kazai, sales manager of Wiesbauer-Dunahús Kft. He added that the share of the private label products that they make for retail chains is growing above the average within the company's total sales. People still like classic flavours the most, e.g. pepper, cheese and garlic flavoured sausages.
Growing consumer demand motivates meat processing companies for entering the grill product market. MCS Vágóhíd Zrt. came out with a marinated pork product in 2018. Kalácska Ágnes, marketing and sales manager of the company told us that this year they would introduce new flavours and new packaging formats. PICK SZEGED Zrt. doesn't make products especially for the seasonal grill sausage market, but they have such innovations in the wiener/frankfurter category. Thanks to their size and the fact they are peeled, PICK PICKOLINO wieners are perfect for grilling. Shoppers can find these products in stores throughout the year. They are available in 140g and 280g sizes.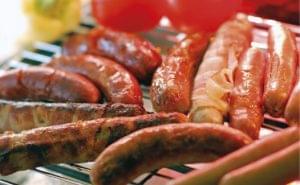 The Kométa by Lázár Chef product range was launched in 2017 and it became popular quickly. Mr Zab told that this year the Grillmix product will be available in shops in 240g size and two new variants, Hungarian-style and cheese, and Hungarian-styles and garlic. Mr Kazai spoke to us about Wiesbauer-Dunahús selling more than 300 tons of grill products last year. This year they are manufacturing the grill selection of a retailer partner glutamate-free, and the same is true for Wiesbauer grillers. Grillers first came out last year, in five flavours. The company is also present on store shelves with two types of 650g family-size bags with 3-3 grill products in each.
ZIMBO Perbál Kft. puts grill sausages on the market, typically in 300g and 250g sizes. Besides the classic flavours, they come out with something exciting every year, e.g. last year brought the debut of cheese-bacon, honey-mustard and a three-flavour grill mix product. Marketing manager Beáta Németh revealed that they keep testing new flavours. What is more, this year they will introduce E-free grill sausages too. Most of the company's grill products are marketed under the ZIMBO brand name. This year they will do a major promotion campaign with two retailer partners.
Éva Tamáskovitsné Gila, marketing manager of Gyulahús Kft. introduced the company's Gyulai Grill Sausage product line to us: Gyulai Minigrill and Grill came out in 2018, and in addition to the traditional Hungarian-style product, chilli-lime, sweet chilli and horseradish variants are also available. The products can be bought in 150g and 250g sizes. Gyulahús' plan is to conquer international markets with these products, too. At the FOODEX trade show in Tokyo visitors liked the horseradish-wasabi variant very much, but the Hungarian style- pepper flavour combination also won the hearts of many people who had tasted it. In 2019 they will launch a Gyulai grill sausage mix product. //
Related news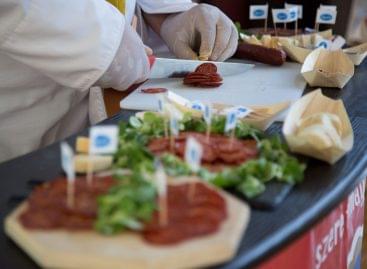 Sorry, this entry is only available in Hungarian.
Read more >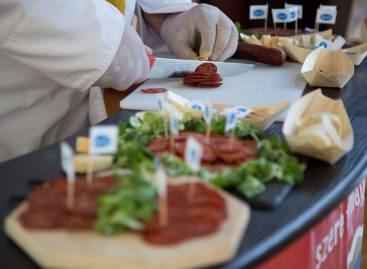 The popularity of hot products has increased recently in Hungary.…
Read more >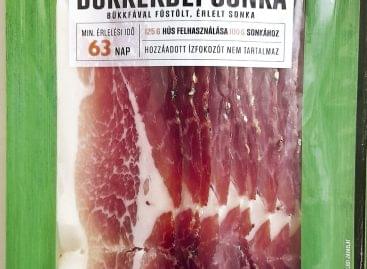 This year the PICK brand strengthens its market presence further,…
Read more >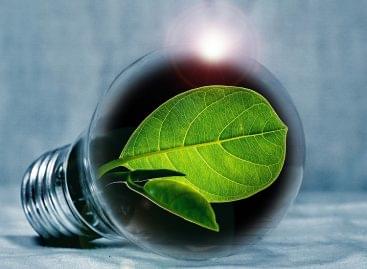 More and more people in the consumer society are choosing…
Read more >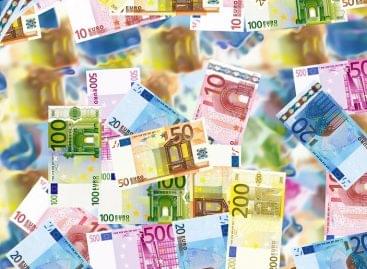 At its plenary session in Strasbourg, the European Parliament supported…
Read more >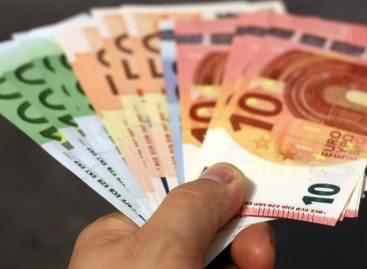 Sorry, this entry is only available in Hungarian.
Read more >