Sustainable groceries are gaining ground
The most important directions in food industry innovation target sustainability trends.
According to Attila Vörös, managing director of the Federation of Responsible Food Manufacturers (FÉSZ), during the pandemic companies were able to change retail channels quickly, produce more, reset production lines, design new packagings, establish shorter supply chains, take stricter hygiene measures and keep workers.
Operating sustainably in the long run will require making similar changes, both on the consumer demand and on the regulatory side. It was also during the pandemic that the debate on the European Union's Farm 2 Fork strategy started, which collects the most important regulatory steps for making European food supply more sustainable.
Responsible existence
The resources are finite and the time of shortage is already near – says the Hungarian Association of Environmental Enterprises (KSZGYSZ).
Managing director Gergely Hankó explained that their programmes, projects such as ÖKOINDUSTRIA, the Tid(y)Up Interreg project or the 5 Countries 1 River project, and the conferences, studies and other activities communicate the message that there is only one way to exist responsibly when there are more than 7 billion people living on Earth: if every person does something for a liveable future in their own community, at every level possible.
Every little thing we do matters
COVID-19 has speeded up individual and corporate sustainability efforts very much. This was very well indicated by the large number and the quality of entries in the 'For a Sustainable Future' competition of Trade magazin and the Business Council for Sustainable Development in Hungary (BCSDH).
Irén Márta, managing director of BCSDH told our magazine that they do their best to support the 105 member companies with recommendations and practical solutions. The council's own survey from the beginning of the year revealed that more than 60 percent of members have an emissions reduction target and action plan, and 31 percent have a climate neutrality target and action plan. As for consumers, they need to understand that every little thing they do matters. BCSDH also launched its 'Leader of the Future' talent programme and already more than 200 young managers participated in this. //
Real Nature: No plastic, just paper!
Joya products entered the market in the early 2000s and since then the brand paid special attention to sustainability in every aspect of production, e.g. renewable production of ingredients, biodegradable packaging, etc.
Real Nature Kft.'s owner and managing director Bernadett Strasser-Kátai told: at the end of 2020 they installed a new production line that makes their already sustainable product packaging even more modern. There is no plastic in any form, only carton boxes and trays – even the yogurts are marketed in carton cups – and the designs have also become lighter. //
Value creation at the highest level
Henkel has put several natural and sustainable innovations on the market. The ECOCERT-certified Nature Box and N.A.E. brands offer solid shampoo and shower gel, which are water-saving and reduce packaging waste. Dr Ágnes Fábián, managing director of Henkel Magyarország told: in the last decade the company reduced its environmental footprint by 40 percent. Henkel's goal is to become climate-positive by 2040. //
Pre-Summit: The topic was how to make food systems sustainable
Minister of Agriculture István Nagy represented Hungary at the UN Food Systems Pre-Summit in Rome. In his speech Mr Nagy told: local and seasonal food products, short supply chains and disseminating credible information play an important role in building sustainable food systems. In Hungary only 10 percent of the purchased food ends up in the bin, while at global level 30 percent of groceries are wasted; in the European Union this proportion is 20 percent. Thanks to the No Leftover programme, Hungary has reduced its communal food waste by 4 percent. //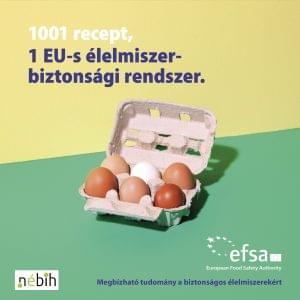 Empty bottles also have value

Coca-Cola Magyarország wants to build a future where raw materials and product ingredients aren't wasted. The company's 'Empty bottles also have value' campaign seeks to raise consumer awareness of the importance of recycling, and of the fact that Coca-Cola products have 100 percent recyclable packaging. The pillar of Coca-Cola's sustainability efforts is the global World Without Waste programme, which started in early 2018. By 2030 Coca-Cola will collect and recycle 100 percent of its packaging use and increase the proportion of recycled material in bottles and cans to 50 percent. //
Nestlé: Consumers need help in making responsible decisions
A representative survey by Nestlé Hungária and NRC Marketingkutató és Tanácsadó Kft. has found: Hungarians buy food based on taste, quality, reliability and price – other factors such as green packaging or sustainable ingredient sourcing are less important for consumers. Anna Hőgyész, Nestlé Hungária's sustainability manager told that the company's objective is to make 100 percent of its packaging recyclable or reusable by 2025. She added that with responsible and transparent communication, they can help shoppers to make the right decisions. //
Solar-powered cold rooms prevent food from perishing
ColdHubs is the name of the innovative and sustainable Nigerian project that uses solar-powered walk-in cold rooms to prevent food from perishing. Rooftop solar panels generate electricity for operating the cold rooms. Currently more than 3,500 Nigerian farmers and fishermen use the ColdHubs system, for which they need to pay 0.85 euros a day in a pay-as-you-store scheme. ColdHubs increases the shelf life of produce from 2 to 21 days. //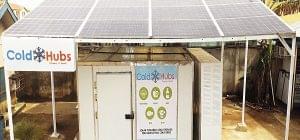 SPAR reduces the environmental burden by collecting used cooking oil
On 21 June 2021 SPAR started collecting used cooking oils and fats from consumers in one hypermarket and four supermarkets. Working together with a waste management partner, the project starts with a 3-month pilot period. 'SPAR – for a Sustainable Future' is the name of the company's programme that unites all of the retailers green activities. //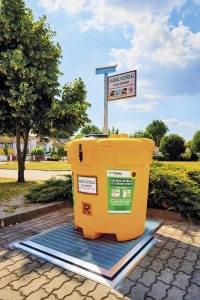 They don't just brew beer, experiences as well
By 2030 20 percent of Dreher products will be alcohol-free. The brewery is also committed to educating consumers about responsible alcohol consumption, with its already 12-year-old 'I Drink Smartly' campaign – said Ibolya Szabó, corporate affairs director of Dreher Breweries. With every development project, Dreher is working for putting a smaller burden on the environment – but preserving its heritage and offering experiences are also priorities. //
Food waste can be transformed into energy
A start-up called StormFisher has developed a new business model: from restaurants and grocery stores they collect food that would end up in the bin otherwise, and with the help of an anaerobic process the company makes methane from it, which can be utilised as biogas. In the next stage this biogas can be transformed into energy. //

Campaign for making conscious food choices
EFSA has launched a campaign called #EUChooseSafeFood, which aims to help shoppers make conscious food buying decisions. The Hungarian Food Chain Safety Office (Nébih) also supports the initiative, which started on 30 July all over the EU. //
Tags:
#EUChooseSafeFood
,
Coca-Cola Magyarország
,
COVID-19
,
Dreher Sörgyárak
,
EFSA
,
Élelmezési Rendszerek Elő-csúcstalálkozója
,
Felelős Élelmiszergyártók Szövetsége
,
fenntartható élelmiszer
,
Fenntartható jövőért díj
,
Fenntarthatóság szimbóluma
,
Henkel Magyarország
,
Hulladékmentes Tisza
,
Hulladékmentes Világ
,
környezettudatosság
,
Környezetvédelmi Szolgáltatók és Gyártók Szövetsége KSZGYSZ)
,
Magyarországi üzleti Tanács a Fenntartható Fejlődésért
,
NColdHubs
,
NÉBIH
,
Nestlé Hungária
,
Real Nature Kft
,
Spar
,
SPAR - A fenntartható jövőért
,
StormFisher
Related news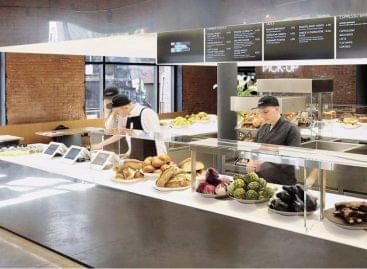 Hospitality units that also offer mass catering services must have…
Read more >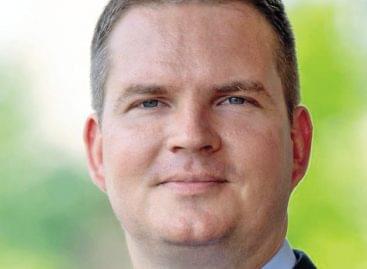 From 2022 minimum 60 percent of the cooking ingredients used…
Read more >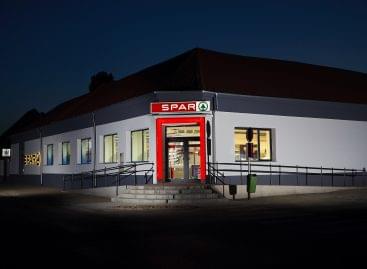 At a press conference organised for promoting SPAR Magyarország's Hungarian…
Read more >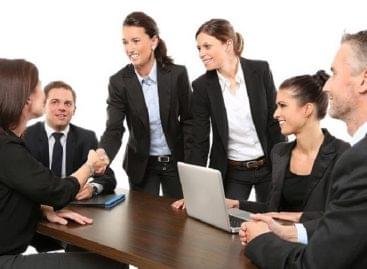 One in five Hungarian employees is thinking about starting a…
Read more >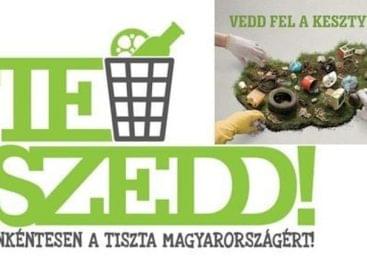 ITM Secretary of State: the volunteers of the TeSzedd! action…
Read more >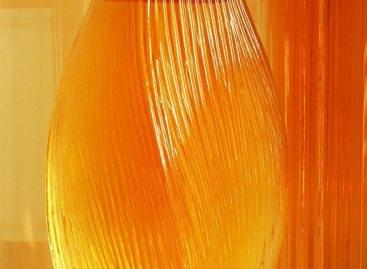 Employees of the National Tax and Customs Administration (NAV) found…
Read more >