Magazine: Milk-like flavours with or without milk
Last year the market of plant-based drinks expanded dynamically in both value and volume.
According to András Palkó, marketing operations manager of Coca-Cola HBC Magyarország, shoppers are increasingly conscious in buying groceries and they like plant-based drinks. In the autumn of 2020 the company decided to stop selling 250ml (on-the-go) AdeZ products made with fruits, and since then has been focusing on selling 800ml variants instead.
Nóra Kajtár, Alpro brand manager of Danone Magyarország Kft. shared Nielsen data with our magazine: there was a 35-percent growth in the plant-based category in 2020, while sales of the Alpro brand soared by 36 percent. She revealed that the engines of sales growth were healthy lifestyle, various food intolerances, the green trends and digestive health.
Consumers accept higher prices
Marianna Nagy, Savencia Fromage & Dairy Hungary Zrt.'s sales development manager provided us with information about the cheese segment. Nielsen data indicates that cheese volume sales were up 6 percent in 2020, but sales of lactose-free varieties improved by 14 percent and already make up for 6 percent of the total cheese market in volume. Savencia F&D HU Zrt.'s lactose-free cheese products have a 15-perent share in this dynamically growing market. Ms Nagy called our attention to the fact that the average price of lactose-free cheese was 30 percent higher than the price of normal cheese in 2020.
FrieslandCampina Hungária Zrt.'s brand manager Katalin Massimo said: their experience is that shoppers accept that lactose-free products cost more. In her view the lactose-free segment has limited size in the dairy snack market, but there is constant interest in new lactose-free innovations. She added that approximately 15 percent of Hungarian adults are lactose-sensitive to a certain extent.
Shoppers stick with the products they know
In 2020 Real Nature Kft. did several consumer surveys, which revealed that shoppers are loyal to the brands and products they have already tried and are satisfied with.
Purchasing manager Éva Gereczné Rudnai told our magazine that the 1-litre size dominates among lactose-free milks and plant-based milk alternatives.
Bernadett Strasser-Kátai, owner and managing director of Real Nature Kft. told us that the first wave of the pandemic caused a panic among shoppers and demand for products skyrocketed. As a reaction to this, the company made a major investment and a new modern production line was built by the end of the year.
Ms Kajtár has observed that shoppers are purchasing bigger quantities per shopping occasion, and the company's 4-pack Alpro product is very popular because of this as well.
Mr Palkó opines that that the category of plant-based drinks is very much promotion-driven. The majority of products is marketed in the same 1-litre Tetra Pak packaging as milk. AdeZ products can be found in shops in fully recyclable PET bottle packaging, with a stylish design.
An answer to consumer needs
Two of Nestlé Hungária Kft.'s biggest new innovations in 2020 are the company's first two vegan products, NESCAFÉ Gold Almond and Coconut Latte.
Brand executive Balázs László broke the news that NESCAFÉ is the first international brand to enter the instant coffee segment with vegan products. Shoppers' reaction to these was very positive.
From Coca-Cola HBC Magyarország's portfolio 800ml AdeZ almond and coconut drinks are the top products, realising 75 percent of AdeZ sales.
Mr Palkó underlined that all AdeZ products are gluten- and lactose-free, and they don't contain added sugar either. In the summer of 2020 the company unveiled the new product AdeZ Oat&Nut – this is made of granola and contains added protein. It is also with the AdeZ brand that the company's new paper bottle will debut – in Hungary!
Ms Kajtár said: from Alpro drinks and yogurt alternatives the almond and coconut versions are the most popular. Danone's latest innovation is the coconut gurt range that came out last August. These creamy products are very popular among consumers and they are really special, because most yogurt alternatives are made of soy.
More and more products to choose from
FrieslandCampina Hungária Zrt.'s two big brands, Pöttyös and Milli are market leaders in several dairy categories.
Ms Massimo explained that Pöttyös Túró Rudi, Milli Butter Spread and Milli Cottage Cheese Cream are also available in lactose-free versions – the latter is currently the only lactose-free product range in the milk dessert market. This March FrieslandCampina replaced the lactose-free vanilla/raisin version of Milli Cottage Cheese Cream with a banana flavour.
Savencia Fromage & Dairy Hungary Zrt.'s two popular brands that think about lactose-sensitive consumers are Pannónia and Medve.
Brand manager Luisa Weinmann told Trade magazin that the lactose-free version of Pannónia Original has been dominating the branded product segment in volume sales for years, last year it was typically purchased in whole or block, plus in sliced format. The Medve brand also caters for the needs of lactose-sensitive consumers: one of the most popular products, round box Medve is available in a lactose-free variant too. From April this product can be found in shops in hot pepper flavour too.
Real Nature Kft.'s most popular lactose-free products in the vegan category are Joya rice drink, Joya coconut and almond drink, plus the Happy version of these flavours.
Éva Gereczné Rudnai spoke to us about 0-percent sugar Joya drinks appearing in the market in 2020. It was also last year that Joya Barista drinks were launched – these can be used to make 'milk foam' simply and quickly. Coconut gurts have been very popular for years and in this segment the new products are almond- and oat-based yogurts. Recently Real Nature rolled out a 1kg Greek-style lactose-free yogurt and 300g Real Nature lactose-free yogurt drinks. //
Related news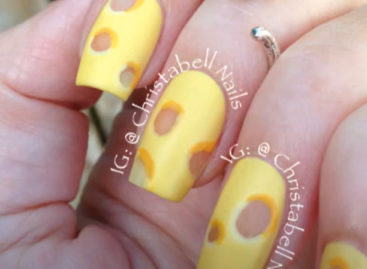 Nail painting is a form of self-expression, but it would…
Read more >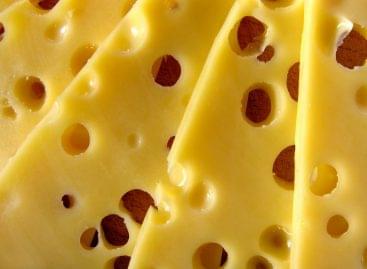 The United States imports all the cool European cheeses, but…
Read more >
menteshelyek.hu is a collection of places that offer Paleo, vegan,…
Read more >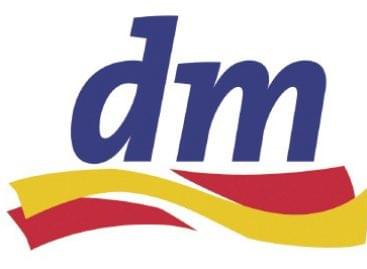 Dm firmly believes that offline and online shopping reinforce each…
Read more >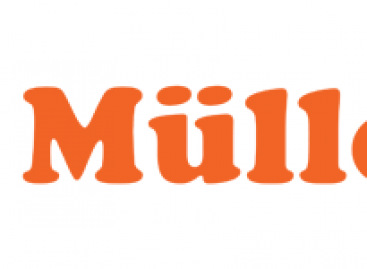 German drugstore chain Müller is present in 7 European markets,…
Read more >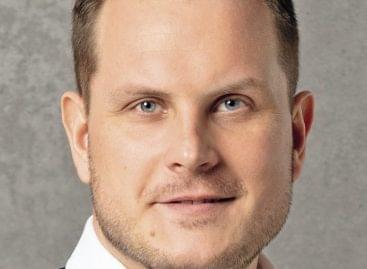 Norbert Madar, lead consultant of GKID Research & Consulting (formerly…
Read more >