Last year the Easter rabbit stayed put, but this year it plans to hop
The premiumisation process didn't stop
Easter confectionery was one of the biggest loser FMCG categories of the coronavirus pandemic that broke out in March 2020. Families spent their money on stockpiling food staples in this period, the shopping trips became shorter and the level of impulse buying reduced. Easter wasn't even celebrated the same way as it is in an average year.
According to Franciska Marton, Mondelēz's brand manager of seasonal and praline products, last year the Easter confectionery market became approximately 30 percent smaller. Sales by Mondelēz reduced by less than this, so the company's market share actually increased. We learned that demand rose for premium products.
Viktor Nyitrai, Szamos Marcipán Kft.'s key account manager agreed that consumers tend to prefer high quality products in this category too, for example there are only real chocolate hollow figures available in shops. He added that those manufacturers that mainly do pre-orders have a competitive advantage because they can make plans, while small manufacturers without pre-orders in certain sectors must be much more cautious.
A rosy future and sales 
concentration
Nikolett Vida-Szlávik, junior key account manager of Lindt & Sprüngli (CEE) s.r.o.'s Hungarian branch told our magazine: the perspectives of the Hungarian economy and the FMCG market are good if we look 3-5 years forward, and the premiumisation process will surely play a key role in the sales performance of Lindt products.
Kitti Végh, Nestlé Hungária Kft.'s marketing manager informed that they learned to live with the pandemic situation. It could be felt already before Christmas that seasonal sales were improving.
Confectionery makers are cautious about new innovations this year, they are relying on the success products of former seasons instead. Last year Easter eggs were the most popular from the Mondelēz portfolio – Oreo Bonbon Eggs and Egg'n'Spoon were the top products. Hollow chocolate figures came next in the popularity ranking. There will be new products in the 2021 portfolio, but the focus will be on keeping the core category stable.
Greater shopper experience and innovation for the long term
Nestlé also adds news products to its portfolio every year and 2021 will be no exception. At uncertain times like these traditions become more important for consumers, and the company's objective is to react to this trend. In marketing communication Nestlé is focusing on point-of-sale advertising. The goal is to improve the shopper experience and establish a stronger presence for relevant products.
From the products of Szamos Marcipán classic seasonal desserts (marzipan figures and chocolate pralines) did the best in shops last year, but the milk chocolate rabbit figure that debuted in 2020 was also very successful. The company likes to innovate: right now they are busy developing products that can meet consumer taste in the long term.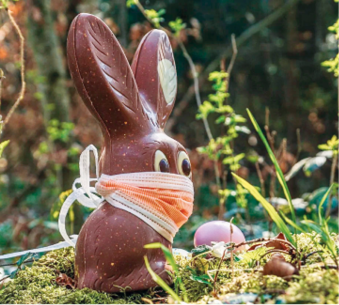 Channels in focus – instead of new products
Lindt also believes that now isn't the time to launch pioneering new innovations. The company will appear on store shelves with the already popular Lindt Gold Bunny and Lindor Egg products, in the formats shoppers are already familiar with. The company thinks important changes have occurred in the channel mix, with the online channel becoming more significant than ever before in 2020. Lindt will react to this trend with a massive online presence before Easter, and they are also very hopeful about their online shop, which was launched last year. Lindt also operates a chain of four physical stores, where a special product selection is waiting for customers. //
Sweet dreams in the confectionery industry
Germany
The home of Haribo and Ritter is also Europe's biggest confectionery market, where annual sales reached EUR 6.47 billion in 2019. In early 2020 chocolate sales grew by 14.2 percent and candy sales increased by 5 percent. Due to the lockdown that lasted until 10 May, the sales growth slowed down a bit, but in the post-quarantine period that ended on 23 August chocolate sales improved by 11.8 percent and candy sales rose by 0.5 percent. However, certain segments continued to suffer, for instance demand for chewing gum dropped 17.5 percent.
Italy
At the end of 2019 a 0.8-­percent sales growth was measured in the chocolate market and candy sales were up 1.3 percent. Last year started well, with chocolate sales growing at a 2.1-percent rate and the candy segment expanding by 5.1 percent. Between 9 March and 18 May the trend turned around, and in spite of the 33.3-percent increase in chocolate bar sales the chocolate category contracted by 18 percent. In the meantime the candy category took a 25.7-percent plunge. After 18 May chocolate sales augmented by 15.4 percent until 13 September, but candy sales didn't recover (-10.8 percent).
United Kingdom
2020 started with a plus 2.3-percent sales performance by chocolate products and a 1.9-percent sales increase for candies. The government introduced a lockdown from 23 March, but chocolate sales didn't suffer as they grew by 3 percent; on the contrary, candy sales collapsed and fell by 20.4 percent during the quarantine. Unfortunately the negative trend continued after the end of the lockdown: between 5 July and 5 September candy sales were down 9.2 percent and chocolate's performance was minus 0.9 percent. //
Related news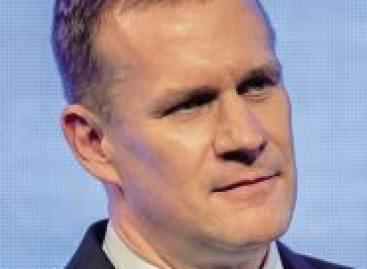 The last 15 months changed the world of labour more…
Read more >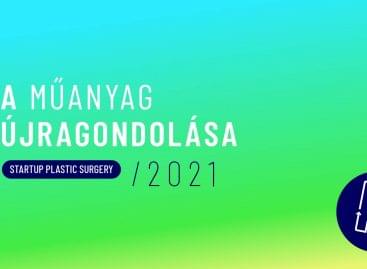 This year, the Climate Innovation Community will re-organize the Startup…
Read more >
Sorry, this entry is only available in Hungarian.
Read more >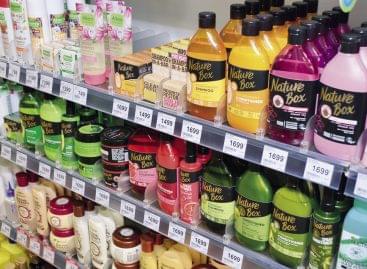 The COVID-19 pandemic made people spend much more time at…
Read more >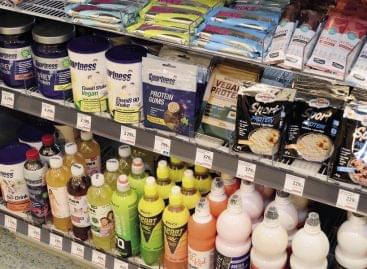 It is very likely that the biggest boom of 2021…
Read more >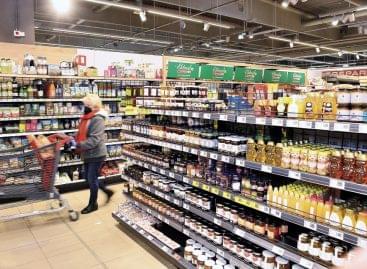 The market of free-from products is really diverse and had…
Read more >