Magazine: Consumers want sporting events
The Mastercard Sport Economy Index has revealed that Europeans are looking forward to visiting sporting events again in 2022. Four from 10 people lose their interest in sports if they can't be there at the games and competitions in person. In 2022 the number of new and returning supporters at sports events can grow by up to 60% in comparison with the Covid-ridden previous year.
Sports and lifestyle for health
SPAR Budapest Marathon® Festival is one of the biggest amateur sporting events in Hungary. In 2021more than 13,300 runners entered from 75 countries – professional runners, amateurs, families, young and old completed various distances. With this event SPAR's main goals are motivating people to do exercise and to raise awareness of the importance of healthy eating. Head of communications Márk Maczelka told: there at stalls at the running event, where people can learn about sporty lifestyle, participate in prize games, and SPAR's nutrition experts answer questions about diets and physical exercise. SPAR has also added protein bars, vitamin waters, dietary supplements, etc. to its private label product selection.
Champions League football and Formula 1
Watching sports events together and supporting teams or athletes is a typical beer drinking occasion. Heineken, the most international beer brand, sponsors major sporting events and realises related promotions, to increase sales, brand awareness and brand loyalty. In Hungary the brand's Champions League football and Formula 1 sponsorship activities and communication are planned. Barbara Lőrincz, group brand manager of Heineken Hungária Sörgyárak Zrt. explained: sponsorship deals include Champions League game Formula 1 race presence, plus there are television commercials and communication in digital media, especially on social media platforms.
Shared experiences
Since 2017 Lidl has been sponsoring the biggest international handball tournaments, and in early 2022 the discounter was the official fresh food partner of the European Men's Handball Championship. Lidl has also been the main sponsor of the Lake Balaton Cross Swimming event. At programmes like handball games they use floor stickers and various forms of brand presence, while the cross-swimming event focuses on experiences: participants can learn about Lidl products in a playful way. Lidl Magyarország's head of company communication Judit Tőzsér: "We believe in the power of being together, so we say that doing sports – which is the cornerstone of a healthy lifestyle – should be a shared experience."
Rooting for the team brings people together
PICK has been the name sponsor of the internationally successful Pick Szeged men's handball team for 30 years. We learned from media and digital marketing specialist Flóra Ujfaludi that in addition to the traditionally loyal PICK target group, they are using the online channels in new ways to reach a younger audience that is interested in sports. Sports events really bring people together and strengthen group cohesion.
Business development manager Krisztián Király added that they also take the theme of sports to shops, for instance with cardboard displays, refrigerator decorations, wobblers, etc. Sports create communities and bring the PICK brand closer to people.
Special support
BENU's main values are trust, care and health. The pharmacy chain has been a main sponsor of the Hungarian Water Polo Federation for seven years. They organise the BENU Men's Hungarian Cup and financially support the training of young players. CEO Dr János Zlinszky: "We use a wide range of marketing activities at water polo events, families can participate in fun activities, there are BENU and LIVSANE stalls for promoting products, and there are hostess promotions too. BENU is proud of the fact that both the men's and the women's water polo teams came home from the Tokyo Olympics with great results." //
Winter talent programme
Mineral water brand Szentkirályi has launched the Szentkirályi Talent Programme in partnership with the Hungarian Olympic Committee. Young athletes got HUF 1m each to advance their careers. Olympic gold medal winner Shaoang Liu and bronze medallist Shaolin Sándor Liu – both of them are short track speed skaters – helped to select the best young athletes, and they will also mentor them as part of the programme.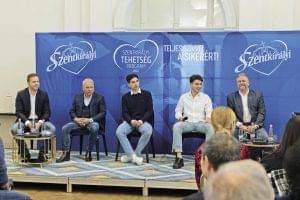 Related news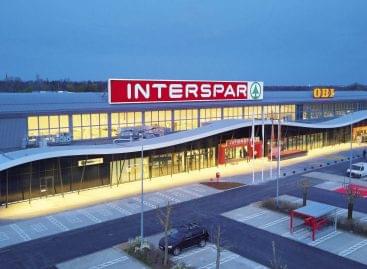 SPAR Magyarország has recently invested nearly HUF 11bn in modernising…
Read more >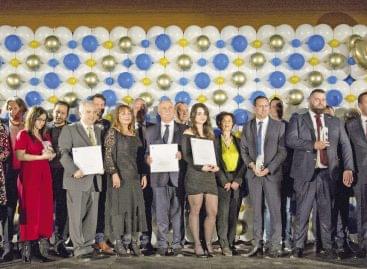 In March the Hungarian Franchise Association organised its 15th annual…
Read more >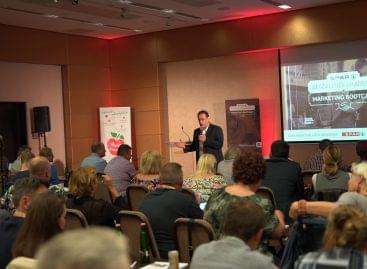 Sorry, this entry is only available in Hungarian.
Read more >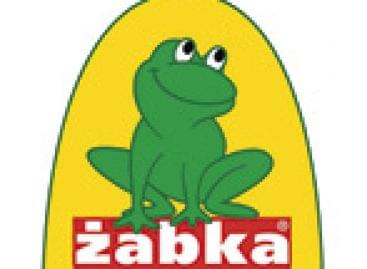 Polish retailer Żabka has introduced new technology in its Poznań…
Read more >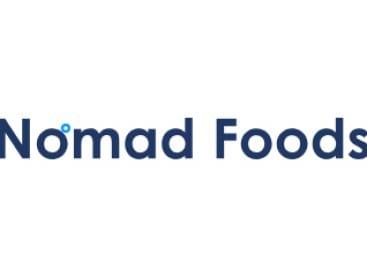 Nomad Foods has teamed up with global innovation network Innoget,…
Read more >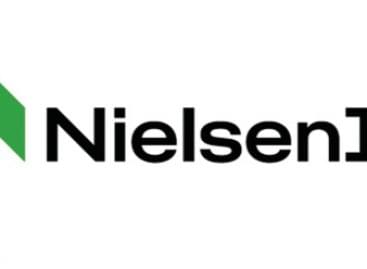 Csilla Czikora, NielsenIQ's client service director responsible for manufacturer partners…
Read more >