Magazine: So many good things
The praline category continues its good performance, with sales growing about the confectionery market's average.
We learned from Orsolya Elek, brand manager of Storck Hungária that value sales had augmented by 15 percent and volume sales had jumped 19 percent until September 2019 in the chocolate dessert market. It isn't hypermarkets that constitute the most important retail channel any more, but discount supermarkets, in the praline category.
Kitti Végh, Nestlé Hungária's brand manager revealed the findings of an Ipsos survey from 2016, according to which the brand isn't only a guarantor of quality, but also fills the relationship between the person that gives the gift and the recipient with meaning. Praline sales are highly seasonal, with peaks in November-December and February-March. Ms Végh told that sales represent 30 percent of the category's annual performance in the former period and make up for 20 percent in the latter.
The market is undergoing a premiumisation trend. Judit Szécsényi, brand manager of Mondelez Hungária (seasonal products and pralines) told our magazine that formerly the main reason for praline buying was giving it to someone as a gift, but consumers now more and more often buy it for own consumption, sometimes sharing it with family members or friends. In accordance with this trend, praline manufacturers have started offering different types of products for different purposes. In addition to this, Milka pralines also help consumers with personalisation: In the 'Say it with Milka Pralines' portfolio shoppers find not only their favourite flavours, but also pleasant messages.
Hajni Bedő, Szamos Marcipán Kft.'s brand manager talked to our magazine about three factors that have an influence on the praline market. The first one is the workforce shortage, as the majority of their products are made using artisan methods. Factor number two is the growing number of health-conscious consumers, many of whom are looking for paleo, no added sugar, organic, etc. products. As for the third factor, the company's experience is that shoppers are getting to like small-sized products.
Branded praline manufacturers and distributors are already preparing for the end-of-year high season. Ms Végh from Nestlé spoke to Trade magazin about the new portfolio they are about to launch as part of the L'Atelier range. The new pralines are made with delicious chocolate filling, fruits and nuts.
Bonbonetti Kereskedelmi és Szolgáltató Kft. is present in the praline market with Cherry Queen, Bonbonetti, Tibi, Roshen Assortment, Shooters and Chocolateria products. Brand manager Katalin Peidl informed that their products are available in more stores than before. Roshen Moments is a new product in the hazelnut praline segment: Filled with soft hazelnut cream and covered in thin milk chocolate, these pralines contain whole hazelnuts too. Ms Elek from Storck shed light on the fact that they are preparing for Christmas with personalised offers to retailer partners. For instance Toffifee plush bears and squirrels will be waiting for Spar's customers, together with the Werther's Original Caramel Shop Box selection. Auchan's customers will get to choose from Merci and Nimm2 Advent calendars.
In July Mondelez fully renewed the 'Say it with Milka Pralines' portfolio, giving products a new look and making them using a new recipe. Ms Szécsényi added that in October they had re-entered the market of shareable pralines with the Milka Moments product portfolio. The pralines are available in 5 versions: Oreo, Toffee Wholenut, Almond, Caramel and a Mix (5 different flavours in a box). Each box contains 11, individually wrapped pralines. More news from Mondelez is that an exciting new product will come out in the 'Say it with Milka Pralines' portfolio too, which will make even greater personalisation possible.
Ms Bedő told that several new praline flavours will appear in the Christmas candy portfolio this year, and soon Szamos will also launch the praline variant of its Heart Dessert product. The company's own shops are very important in the praline segment, where customers also get the chance to select their own praline mixes. One of the biggest new innovations in the praline line is the ruby Christmas candy – the fourth type of chocolate is combined with a raspberry flavour. Szamos has entered the block chocolate segment too, with product variants such as Isler, Eszterházy and Dobos that bring back classic cake flavours.
Lindt's sales have been growing in recent years, in both the block chocolate and the praline category. Nikolett Vida-Szlávik, Lindt Magyarország's junior key account manager talked to our magazine about how strong sales are before Women's Day and Mother's Day in Hungary, while Valentine's Day isn't as important as in Western Europe. The high seasons are the Christmas and Easter periods, when the company's iconic Lindt Gold Bunny and Lindt Gold Teddy chocolate figures dominate in sales. Lindor chocolate balls are well-known and popular, and in the last few years Lindt entered the market with a large selection of pralines too – a diverse assortment in terms of both flavour and product format. //
Related news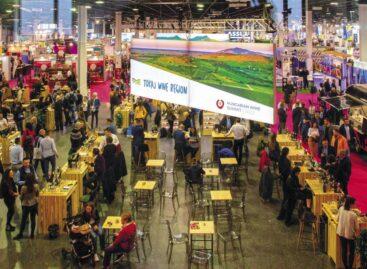 A SIRHA Budapest 2024. március 5. és 7. között várja…
Read more >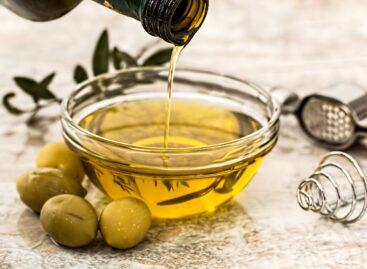 Olive oil prices in Spain will remain at record levels…
Read more >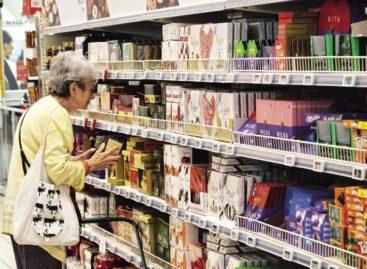 Rugalmassága és a vásárlók erős igénye az újdonságokra – ez…
Read more >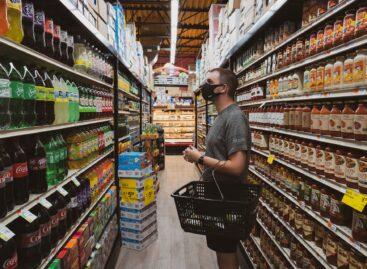 In October 2023, according to both raw and calendar-adjusted data,…
Read more >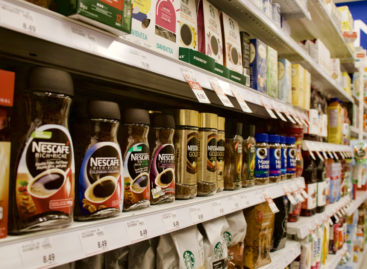 This year, after the strengthening experienced in the first half…
Read more >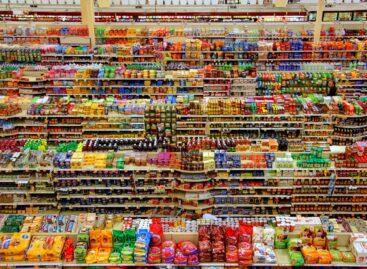 According to the plans of MOHU MOL Waste Management Zrt.,…
Read more >