Breakfast in the morning, midday and in the evening
Neither what we have for breakfast, nor our breakfast habits are the same as they used to be 10-20 years ago. Perhaps the biggest change is that the term "breakfast" doesn't necessarily refer to a meal enjoyed in the morning.
 Traditional breakfast isn't in harmony with the current health trends, and our pace of life hardly allows spending a lot of time at the table in the morning. However, the home office work in the pandemic period, combined with the indulgence trend, led to a sausage and pancake renaissance. Now we are in the "back to school, back to work" period, and at the same time our breakfast habits are altering.

What and how?
People associate breakfast with health more than other meals. Another trend is that many foods formerly eaten sitting at the table are now turning into on-the-go products; this also has to do with the availability of creative packaging solutions. The elements of breakfast frequently show up in the world of snacks, and they do it in many different ways. Breakfast foods are becoming desserts or snacks, and they can be eaten any part of the day.
When and for how much?
Pek-Snack has recently done an online survey on the breakfast habits of Hungarians, with the participation of almost 800 consumers. Most Hungarians have 10-15 minutes to enjoy breakfast, but one third of respondents only give themselves 5-10 minutes. 73% of Hungarians have breakfast, and more than half of them do it at home. When buying breakfast, most people tend to visit grocery stores, but one third choose bakeries or cafés. The majority of Hungarians eat something salty, sandwich, salty baked goods, processed meats and eggs are the most popular breakfast choices, in this order.
What can I get you: Breakfast or lunch?
Today there are thousands of breakfast places in Budapest, if we include the best bakeries too. The concept of 24/7 breakfast comes from the USA, but it is now conquering Europe. Consumers can choose from a stunning variety of foods. In Hungary there are already places where breakfast is served in menu format, which gradually turns this meal into the main meal of the day. Even a new word was coined, "brinner", which designates a meal consisting of a fusion of breakfast and dinner; basically this is something like what we used to call "brunch".
Porridge to go
There are breakfast chains in Europe and some of them are operated with a vegetarian concept. In Germany Haferkater serves a wide range of oatmeal-based vegetarian dishes, mainly porridge in to-go format. The founders were able to position the classic Scottish breakfast, porridge as trendy, hipster food. Healthy and low-fat porridge creates serious competition for bakeries, cafés and other breakfast places. //
Fruit juice and coffee
Consumers want healthy food for breakfast, such as high fruit content juices. With its Cappy brand, Coca-Cola Magyarország is present in every segment of the fruit juice market. This year functional fruit drinks were added to our portfolio. As for our coffee selection, currently we offer two premium brands to coffee lovers: Costa Coffee is the ideal choice for those who live a modern, urban lifestyle, while Caffè Vergnano products offer a classic Italian coffee experience. //
Dairy and non-dairy products for breakfast
In 2020 we put Activia Mix and Go products on the market, and Activia Reggeli breakfast products were updated in 2021. We recommend the full Danone portfolio and Alpro plant-based drinks and "gurts" for breakfast. Our Alpro Shhh…This is Not M!lk oat drink is already available in shops: it is unbelievably tasty and can be bought in two versions, with 3.5% and 1.8% fat content. Alpro Barista plant-based products target the HoReCa sector. There are also sugar-, gluten- and lactose-free products in the Alpro portfolio. //
Step by step towards convenience
From breakfast products, demand is the biggest for cereals and chocolate drink mixes. Shoppers can regularly come across the latest products in these categories on the shelves of Auchan stores. Consumer demand is on the rise for healthy and special-diet (e.g. gluten- or lactose-free) products. Convenience products such as porridge are also increasingly popular, together with muesli and other bars, and various single-serve instant porridges. //
Permanent innovation
Functionality is a strengthening trend among breakfast products, especially in the porridge category, where the gluten-free and protein-enriched segments are thriving – but the same is true for mueslis as well. Cerbona is the most popular muesli brand and innovation work never stops in this category, so we have entered the market with granola type products recently. Consumers can now find our Vegan and Selection granolas in shops. //
Classic and innovative products
Ceres monitors consumption trends and we shape our product selection accordingly. Our latest product is the Vegetable Loaf. Ceres products perfectly fit into the strengthening conscious diet trend. Our product selection features classic items, but new innovative products regularly appear in it, such as the Leavened Rye Toast or the Wholemeal Sweetbread. Soon Ceres is going to come out with vegetable containing and Hungarian-style hamburger buns too. //
Roads leading to breakfast
We are shaping Shell's breakfast product selection in accordance with the latest culinary trends. Shell is waiting for consumers who follow a special diet with products made of Graham flour and vegan sandwiches. Shell Café coffees and hot beverages can now also be ordered with lactose-free and plant-based drinks. Our top breakfast products are croissants, scones and the delicious sandwiches made on-site. As consumption habits are changing, demand is on the rise for vegetarian and vegan products. //
What does the day start with?
András Senkáriuk, teacher at METRO Gastro Academy's barista course: "Experience is that guests drink at least three quarters of the coffee served in hospitality with milk, cream or some kind of other coffee whitener. Milk foam is the most popular of these, the preparation of which is a basic barista skill." During the pandemic many people were forced to stay at home, some of them bought espresso machines and this home coffee brewing trend made them more conscious – in their coffee whitener preferences as well.
Plant-based milk substitutes also became more popular in this period. These drinks are usually more expensive in cafés and bars than milk. From a barista's perspective, one of their most important characteristics is whether they can be foamed or not. Oat drinks work the best in this respect, but they have quite cereal-like taste.
Convergence of flavours
Nóra Kis-Kajtár, Alpro's brand manager: "Covid has changed consumption habits too. People started to drink more coffee at home, and many of them kept this habit after the pandemic. They can use the products of the Alpro Barista range to make tasty and nice foam for their favourite cup of coffee. This year we rolled out the Alpro 'This is not M*lk' product, with two different fat contents."
Éva Gereczné Rudnai, Real Nature's head of procurement and marketing: "In Europe sales of lactose- and milk-free products are growing by double-digit numbers." The company started the year with the launch of their pea-based drink, then in the autumn the Joya brand introduced MLIK products: these taste like cow milk and also behave more like that when used in cooking. //
Location is important!
Manna ABC stores can be found in Budapest and two thirds of them sell fresh baked goods 24 hours a day. These are made with quality butter and contain no additives or preservatives. A large proportion of our products are supplied by Hungarian SMEs. Many of our shops are located close to newly built office buildings, and these offer several pre-packaged breakfast products, freshly baked rolls, sandwiches and salads. //
Building on the latest consumption trends
Eco-friendliness is the latest trend in the field of breakfast products (bakery items, drinks, porridges, cereals, cold cuts, patés, etc.) – this manifests in packaging, short supply chains and sustainable product ingredient sources. There is a health trend going on, the selection of vegan products is growing at partners, and they also want more free-from products. From 2025 we won't be selling private label caged hen eggs to HoReCa partners anymore. //
Healthy alternatives
SPAR wants to offer healthy alternatives in every popular product category. Our product selection is reviewed regularly. Shoppers show growing demand for special, healthy baked goods and breakfast cereals, e.g. low-sugar and high-fibre products. In the coffee category pods are increasingly popular, and flavoured variants are already available, too. Iced coffee and flavoured milk drink sales are also on the rise. //
Healthier variants are becoming available
We at Mizo want to satisfy a wide range of different consumer needs with our product portfolio. From breakfast products milk, flavoured milk drinks and cheese are the most important categories, and these are also the ones where healthy products are gaining ground. Last year we launched an E-free Trappist cheese and consumers love it, thanks to its excellent taste. We have added new products to the Mizo flavoured milk drink portfolio: after chocolate, the floating island and milk coffee flavours are now also available in this sugar-, fat- and lactose-free variant. //
Partnership with drinks suppliers
Most baked goods are consumed in combination with something else, such a milk drinks, coffee or soft drinks. People like to buy these together, so we have teamed up with drinks suppliers, and now our franchise partners can serve customer needs better. Sandwich, French toast, chocolate roll, croissant and cottage cheese bundle are the most popular products. White bakery items are starting to become important in the product selections of Pek-Snack shops. //
The above article is available for reading on pp 144-151 of Trade magazin 2022.08-09.
Related news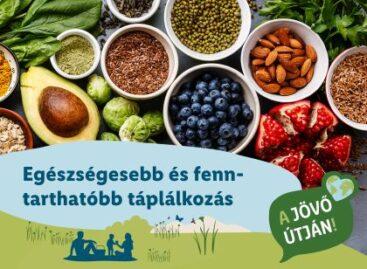 Lidl has adopted an international package of measures to promote…
Read more >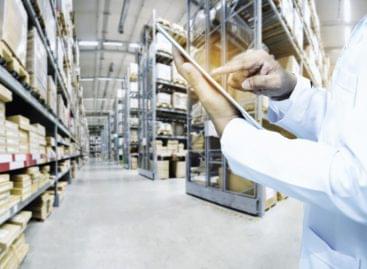 Today's challenges, such as growing motor fuel and energy prices,…
Read more >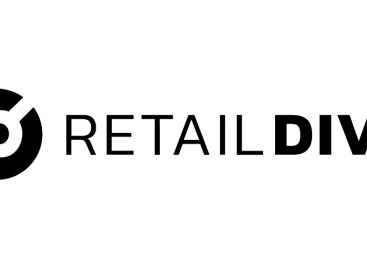 Research results by Retail Dive for Waze from early this…
Read more >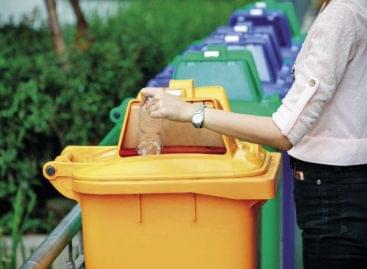 Sorry, this entry is only available in Hungarian.
Read more >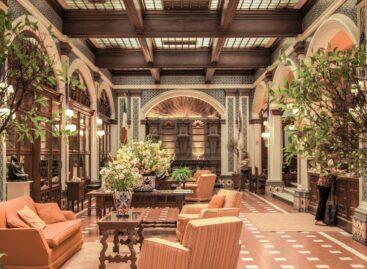 The performance of Hungarian hotels exceeded expectations in December, and…
Read more >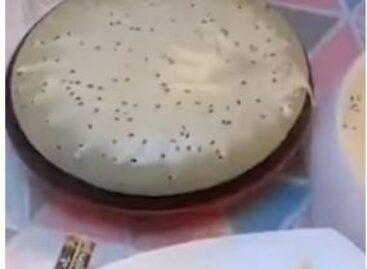 Sorry, this entry is only available in Hungarian.
Read more >