They are free from!
The market of free-from products is really diverse and had a successful year in 2020.
Zsófia Zsargó, Upfield Hungary Kft.'s senior brand manager said: margarine volume sale were up considerably in 2020. There has been a shift towards bigger sizes and higher-priced products. Upfield is the margarine market leader in Hungary, as from the top 10 products 6 are by Upfield.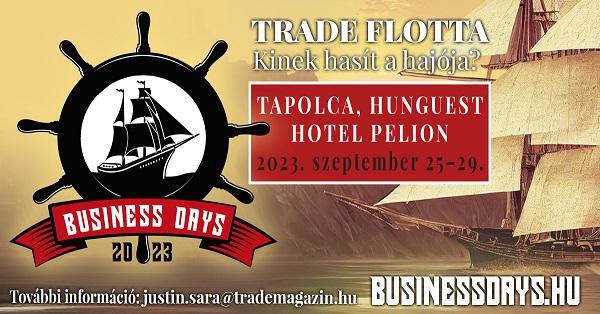 Judit Szalai, sales and marketing manager of Eisberg Hungary Kft. told that their pre-packaged salads are 'free-from' by nature. What is more, the company's product selection also contains preservative- and gluten-free salad dressings – from these Ezersziget is lactose-free too. In 2020 Eisberg introduced a vegan smoothie range to the market, which was received very well by consumers
Zsuzsanna Lóczki, K&K Family's sales and marketing manager informed our magazine that the lockdown made people care about their health more, and they started focusing on healthy and free-from food products, including pre-packaged salads. Accordingly, sales by the company increased in 2020.
Pápai Hús Kft. was the first Hungarian meat company to enter the market with a meat substitute in the summer of 2020. Sales have been growing dynamically ever since.
Managing director Péter Szappanos spoke to our magazine about how to company is trying to appear in organic and special food stores with the new products.
According to András Gurdon, sales director of Import-Trade Hungary Kft., the free-from food market is driven by the general health status, trends, food ingredients and the financial well-being of consumers. He added that this market segment and the company's sales performance developed steadily in 2020.
The pandemic has created new target groups
When a Pápai Hús Kft. introduced its meat substitutes to the market, they first targeted flexitarians, but after a while they saw that vegetarians and vegans also welcomed the new products. The company's experience is that price matters a lot to shoppers, but product ingredients and taste play a bigger role in buying decisions.
There is a wide range of Upfield margarine products available to consumers. Margarine is a natural and sustainable plant-based product that perfectly fits into a conscious diet. In the market of free-from groceries, products are more expensive and promotion campaigns are less frequent. The price competition is not as strong as among ordinary groceries, and shoppers are willing to pay higher prices for products.
Eisberg Hungary Kft. did a survey in 2020 and this reveals that the buyer base has become wider, as more and more people follow a healthy diet these days. Since consumers make their salad buying decisions relying on the price, product quality and ingredients, 3 years ago Eisberg decided to package their salads in almost fully transparent plastic bags.
Last year K&K Family rolled out a 3-SKU product range called Árven Garden, which seeks to promote healthy lifestyle among young consumers too. The company believes that health shouldn't be a matter of money, therefore they set the prices of essential products not to be more expensive than an average chocolate tablet.
Natural ingredients
This year Upfield Hungary Kft.'s full Rama portfolio went through an overhaul. New Rama margarines contain 100 percent natural ingredients, and the proportion of high-quality pressed vegetable oils in them has grown from 60 to 75 percent in products. Those who follow a vegan diet can buy 100 percent plant-based Flora margarines. In 2021 a new product will appear in the ProActiv portfolio: ProActiv Immune with vitamins B6, B12 and D, folic acid and zinc.
There is great consumer demand for Eisberg Hungary Kft.'s Ezersziget, Cézár, Yogurt and French Garlic salad dressings. From smoothies Chia Smoothie is the No.1 choice of shoppers, for which the company has already won a 'free-from' award. In mid-March Eisberg put a vegan Chickpea Salad on the market, with falafel, hummus, sesame seed oil and fresh lettuce. In April they updated the Oriental salad dressing and a new Eisberg smoothie flavour also hit the shops.
Special diets in focus
From K&K Family's products the most popular are those new and innovative groceries that can be used in many ways: the Vegetable Spaghetti of K&K Family's ready-in-5-minutes product line and Árven Garden Veggie Stripes. Caprese salad is also very popular – with lactose-free mozzarella, this is another light dish that is easy to prepare. This year the company will come out with new products for various types of special dietary needs.
Import-Trade Hungary Kft.'s leading product category is Dutch vegetarian and vegan products: Vivera products taste and look like meat, even their texture is similar, and they are available in snitzel, nuggets, minced 'meat', steak, meatball and other formats. The DayUp range is also very successful – these are sugar-, colour-, dairy- and preservative-free light dishes in trendy pouch packaging. Their latest vegan innovation is egg alternative vEGGs.
Pápai Hús Kft.'s vegan products are highly popular with consumers and sales data show that two types of 'cold cuts' perform the best – thanks to being listed by major retail chains. At the moment the company is developing three new products in five flavours, which will appear on store shelves in the summer-autumn period.
//
Related news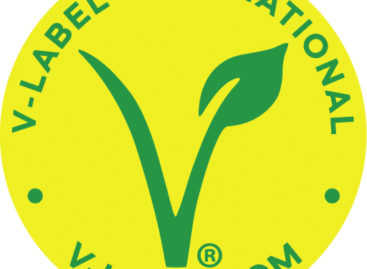 Idén újra megrendezésre kerül a V-Label Awards – médiatámogatója a…
Read more >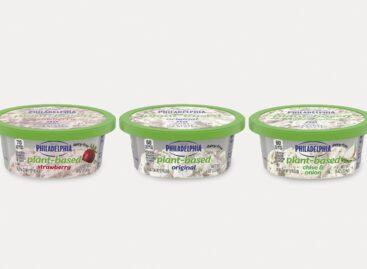 Júliustól kapható az Egyesült Államokban a már több mint 150 éves…
Read more >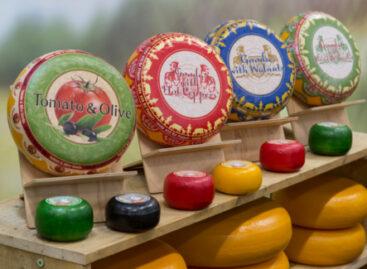 The Anuga Dairy trade fair under the umbrella of Anuga…
Read more >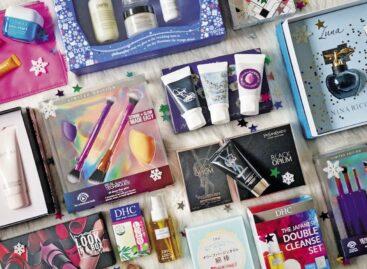 In 2022 the market for Christmas beauty gift sets expanded…
Read more >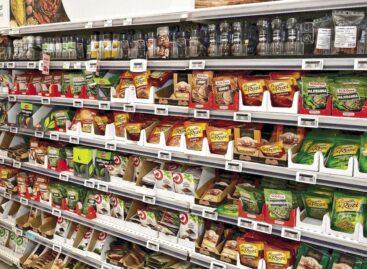 Nem lesznek kevésbé fűszeresek az év végi ünnepi asztal fogásai…
Read more >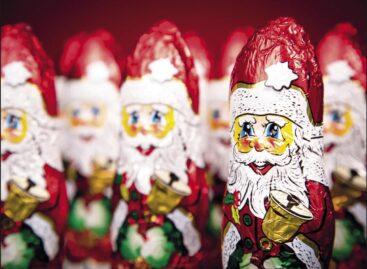 It was a big question before last year's end-of-year season…
Read more >