The art of renewal
Wholesalers had a hard time during the pandemic. Restrictive measures came one after the other, production slowed down, it was very difficult to keep the supply chain alive and the HoReCa sector collapsed. 2021 is about renewal and many wholesalers told Trade magazin that they were forced to make decisions because of the pandemic that they had been delaying for years, and now their operations are better than before because of this. Personalisation, services with an added value, digitalisation, omnichannel, e-commerce, AI, transparent supply chains, discovering new retail channels, product innovation and brand expansion. On the next pages you can read how FMCG wholesalers and distributors see the past year. //
Armin Trade makes a move towards FMCG products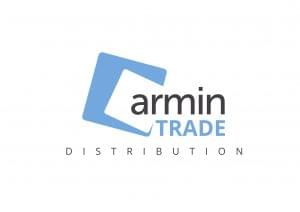 'Armin Trade Kft. runs a nationwide network of 28 sales reps and has more than 5,500 customers in Hungary alone. Sales processes are based on market research conducted by the company itself, which makes it possible to shape the product portfolio in line with shopper needs. Communication with partners forms part of innovation work – this way a joint strategy can be formed, just like in the case of our newly launched FMCG business line. In just 7 years our company has become the No1. in the independent domestic market. We have a 4,000m² logistics centre, where stock management and order picking are done with the help of a modern warehouse management system.' //
__________________________________________
Focusing on being customer-centred and developing new products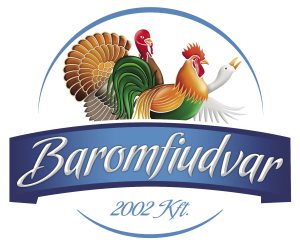 'Catering was forced to face new types of challenges because of the coronavirus pandemic. From the spring of 2020 we did our best to support our partners, offering them tailor-made order and payment schemes, recommendations, professional advice from our creative chef and promotions. We managed to keep our workers – there are more than 520 of them already. As members of the Mirbest Group we are proud to represent the Kukta brand, one of the most popular product ranges in Hungarian catering! Kukta's management is making great progress in innovation work and this season we are putting several innovative products on the market.' //
________________________________________
BA-HA-MA'S: In constant development

BA-HA-MA'S Kft. has been providing wholesaler, retailer and HoReCa partners with frozen foods for 26 years. Owner and commercial director János Péterszegi spoke to our magazine about the company strengthening its online presence and digitalisation efforts. They are present in social media, communicate online with many partners and implement CRM data based targeted campaigns.
This year BA-HA-MA'S Kft. is going to introduce a new business, warehouse and transportation management system, plus they will revamp the online shop too. The company also keeps developing its own product line: four updated Passner products enter the market in September. //
_____________________________________________
New product category and new brand from Chef Market

'We are proud of the fact that we managed to survive the collapse of the market and the HoReCa sector in general. Chef Market was able to continue employing nearly 100 percent of its workers. Since the reopening old partners have kept returning and we have also found new customers. In March 2020 we started selling to non-professional customers as well, which service continues – but at a lower scale. Last year we rolled out the Mitiszol? organic wine and sparkling wine brand. Besides the chefmarket.hu website, we now also operate mitiszol.hu. This year Chef Market will come out with more exciting new brands, increase organic wine sales and improve service quality.'//
_____________________________________________
Dél-100 develops its franchise chains tailored to individual store needs

'Dél-100 supplies more than 200 stores with products and is the franchise owner of plusmarket and GoodsMarket shops. Among our suppliers you can find both multinationals and Hungarian businesses. We are strengthening our franchise partners within the framework of a store-based modernisation programme that we launched in 2020. As part of this tailor-made scheme, the shops of more than 30 franchise partners were modernised. Next year we will continue developing our store network.' //
_____________________________________________
Family-Friss refreshes digitally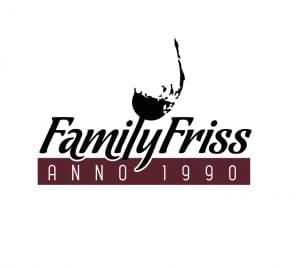 'We are West Hungary's number one drink retailer and wholesaler, supplying sectors such as commercial and workplace catering and retail trade. Because of the pandemic Family-Friss transformed its operating structure and product selection, to be able to keep workers and to satisfy the new types of needs of partners. This year is about entering new retail channels and introducing a new, complex trade and business management system, and we also launched a B2B online shop. As for the management of Family-Friss, two young managers joined the team to take care of management affairs and logistics/premises management tasks.'//
_____________________________________________
FÁN GROUP develops its private label product selection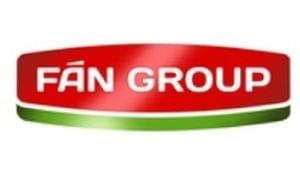 'FÁN GROUP Kft. does its best to overcome the hardships caused by COVID-19 and to strengthen its private label offering. In 2021 our Lotti cottage cheese products were rewarded with the Value and Quality Award. Cooperating with manufacturers, a growing number of our products bear the Hungarian Product/Domestic Product trademark. Present and future partners can benefit from our revamped website and updated product catalogue. Market competition is stronger than ever before and we are prepared for managing this situation, in order to keep the competitive edge of our private labels against branded products and the private labels of others. The group will also launch new products this year.'//
_____________________________________________
Halker modernises and expands premises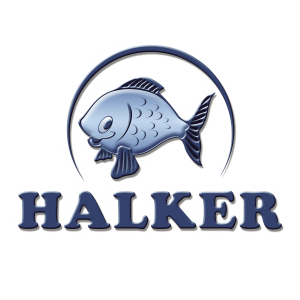 'Halker Kft. has remained the market leader despite the pandemic, thanks to the attitude of owners and the loyalty of workers. In 2020 the company launched many new products to facilitate kitchen processes. Our Kukta, Kedvenc Ízek and Bovita products don't just offer excellent price-value ratio, but they also profit from the continuous quality control efforts of the Mirbest Group's innovation chefs. We are very proud of the new 1,600m² packaging plant and the packaging material and dry good warehouse. In the future we are going to stay true to our customer-centred approach and will keep develop our private label products.'//
_____________________________________________
Helit plans for the long term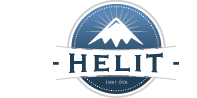 'Covid caused serious problems in the sector last year, but my feeling is that the trade and our company also learned from it: we were forced to become better and more adaptive. Now Helit is a stronger firm than before the pandemic. In 2021 we built a new showroom kitchen, improved our services and realised major investments to make out infrastructural background better. Helit always makes plans for the long term. My personal goal is to always become a little bit better than in the previous month. We know very well that we are walking in the same shoes as our partners: this is why we are working on establishing long-term partnerships with our customers.'//
_____________________________________________
Not just meat…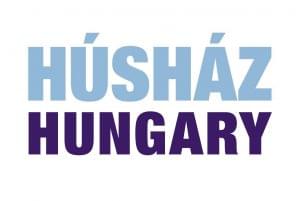 'We don't believe in a meat-free world, because we love meat. This year we already tripled our fresh meat sales. 2020 was about acquiring new customers and strengthening trust. In the first eight months of 2021 we added 375 new products to our portfolio. Húsház Hungary now offers much more fish and frozen potato products, plus we are very proud of our newly launched 'FOOD'N GOOD' frozen vegetables – our first private label products. The pandemic couldn't slow us down in 2020: our sales performance improved by HUF 1.5 billion and it very much seems that we will reach last year's sales performance by the end of September 2021 (in volume).' //
_____________________________________________
Jégtrade is busy working for growth

'One and a half year wasn't enough for the global food supply chain to get back to normal. For us 2020 was about reacting to the new global and domestic market conditions, but we entered 2021 well-prepared, with a strategy that was already calculating with uncertainties, and this made it possible for the company to grow and to launch development projects.
Jégtrade's main objective was optimising stock management, at the same time developing closer ties with suppliers and customers. We recruited top experts, invested in our fleet, equipment and business management system, and we put bigger emphasis on marketing and our online presence.'//
___________________________________________
In-Food represents the best brands

In-Food 2000 Kft.'s mission is to put international foods and drinks on the tables of Hungarian consumers that represent the best quality. It all started with Pfanner fruit juices, but growing consumer consciousness, consumer demand for premium quality, the health trend and the company's expertise have made it possible for In-Food 2000 Kft. to keep entering new categories.
There are many factors which have contributed to the firm's good performance, from professional trade work through local brand building and active communication with consumers to excellent team work. //
___________________________________________
Kedvenc concentrates on partners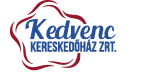 'Kedvenc's main goal is to operate in a way that we support partners, ensuring long-term stability for each other and preserving jobs. We want to provide better service to partners, so we have developed our warehouses and equipment, and Kedvenc also opened a new, more than 1,000m² meat processing plant. Mirbest Group plays a vital role in creating a stable background for our operations – just like collective purchasing and our private labels., Kukta, Kedvenc Ízek and Bovita. We believe that food safety is going to be crucial in the future, so we have acquired the IFS and ISO 22000 and 9000 certifications.'//
__________________________________________
Generation change at Matusz-Vad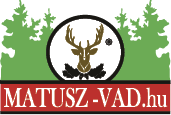 Matusz-Vad Zrt. is market leader in the premium segment and it is one of the biggest food wholesalers in the country. Gourmet Market, the company's online shop for consumers will be launched in early October 2021. The generation change is a big challenge for Matusz-Vad Zrt.: at the end of August Balázs Matusz established the deputy CEO position to separate ownership tasks from management work. This structure prepares for the process of the CEO's son, Patrik Matusz taking over the ownership of the company. As part of this, the company will switch to a system in which it is managed by a board of directors.//
__________________________________________
MediLine builds reform food shop network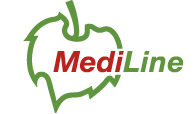 MediLine Kft. isn't only a reform food wholesaler and a retailer, but also a manufacturer, importer and distributor of dietary supplements, food products and cosmetics. There are nearly 15,000 SKUs in the company's portfolio. Managing director Dániel Novák told: one of the pillars of the company's operations is tailor-made professional assortment counselling for partners, together with an ever-renewing product portfolio. MediLine has spent years with building its own network of retail outlets, and currently they are busy establishing a franchise network of reform food supermarkets, called Diéta Life Market, which would be present in all of the bigger cities in the Carpathian Basin.//
_____________________________________________
METRO reacted with innovation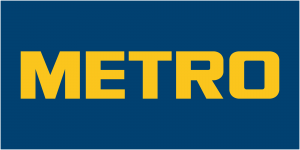 'As in 2020 the restriction measures introduced because of COVID-19 influenced the operations of nearly 40,000 of our HoReCa partners in one way or another, the last year was about rapid reactions for METRO. Product delivery became even more important for our customers than before, so we also reacted to these needs as swiftly as we could. Digital communication's role became more significant, so METRO started communicating more actively on its website, in social media and in personalised e-DMs to partners. We also opened our store to end-users and introduced the METRO Gourmet card. Having said that, the main focus of our business strategy remains serving our professional partners at the highest level.' //
____________________________________________
Orbico: distributor of the future

As members of the Orbico Group, Orbico Hungary and Orbico Beauty have been distributors of the world's leading brands for nearly ten years. Orbico aims to provide its partners with outstanding services, upgrade distribution and offer sustainably profitable cooperation for its partners in the long run.
The company has recently launched its online B2B platform, through which it wants to increase the number of customers provided with retail distribution and make the entire portfolio of hundreds of SKUs available for them.
'Orbico may only become a distributor of the future if it creates value for its partners and customers through competitive services and does so within the frameworks of a sustainable and efficient model' – Gábor Viczián, commercial director pointed out.//
________________________________________
Niklós grew during the pandemic too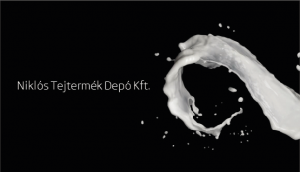 In 2020 Niklós Tejtermék Depo Kft.'s sales didn't suffer because of the impact of the COVID-19 pandemic, as the company even managed to grow a little. This year Niklós Kft. launched its online ordering system, which is in test mode at the moment. The company bought stakes in Katmilk Kft. and thanks to this became one of the operators of the Bonyhád Agricultural Logistics Centre. This step considerably increased the firm's chilled and dry goods storage capacity. Plans include enlarging the premises in Pécs, for a bigger frozen and chilled product storage capacity to serve the needs of newly acquired gastronomy partners.//
__________________________________________
Real Nature: Development in the spirit of sustainability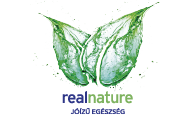 'Ever since its foundation, sustainability has been one of Real Nature Kft.'s core competences. For instance the Joya brand was introduced to the Hungarian market in 2005, and these products were already made using the latest technology, in order to make production as sustainable as possible. Thanks to developments realised in 2020, as of 2021 we are using eco-conscious packaging technology, our cultivation and production is in-line with CO2 savings, whily we simplified our supply chain and optimised our logistics network. Our carton use reduced by 15 tonnes a year and in partnership with MyForest, every Joya product sold contributes to planting forests in Hungary.'//
__________________________________________
Z+D: Flexible and up-to-date

'The secret behind our success is that we do our work flexibly, reacting to the market conditions with great efficiency on a daily basis. Z+D Kft. does its best to develop a relationship with partners in which our business philosophy is endorsed. I think that one of our competitive advantages is having highly skilled workers. In addition to being a regional centre of the Reál retail chain in West Hungary, Z+D also has its own C+C stores in the Lake Balaton region – we have opened two new C+C stores recently. Plus we – or in certain cases our franchise partners – operate wholesale warehouses. Thanks to these, we can easily serve our nearly 6,500 customers every day.'
Tags:
Armin Trade Kft.
,
Ba-Ha-Ma's Kft.
,
Baromfiudvar 2002 Kft.
,
Chefmarket
,
Dél-100
,
disztribútor
,
Family Friss
,
FÁN Group
,
FMCG-nagykereskedő
,
Halker
,
Helit Kft.
,
Húsház Hungary
,
importőr
,
In-Food 2000 Kft.
,
Jégtrade
,
Kedvenc Kereskedőház
,
Matusz-Vad Zrt.
,
Mediline Kft.
,
Metro
,
Mirbest Csoport
,
Niklós Tejtermék Depó
,
Orbico Hungary Kft
,
Real Nature Kft
,
Z+D
Related news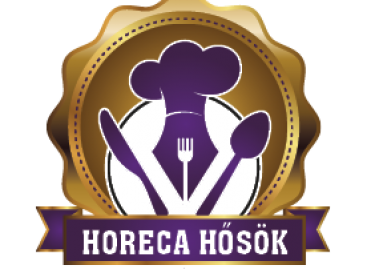 In August Trade magazin and the HoReCa and Event division…
Read more >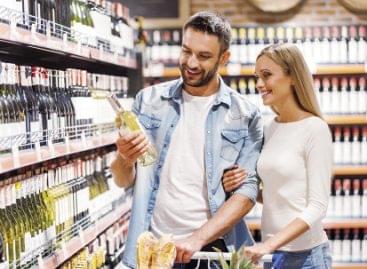 Ádám Roland Kiss, wine and champagne buying manager of Tesco…
Read more >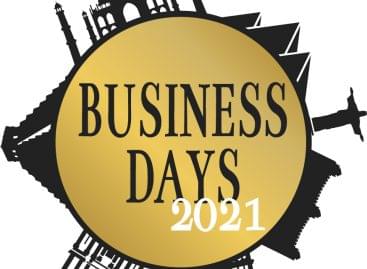 Nearly 800 participants turned up to discuss the 8th wonder…
Read more >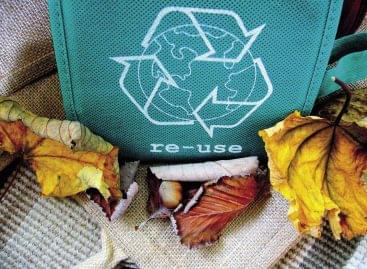 Last year the pandemic brought many uncertainties and in 2021…
Read more >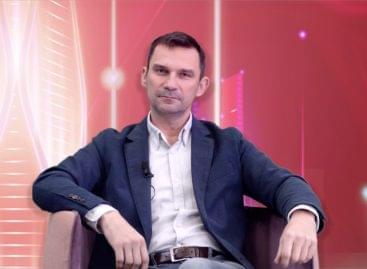 What is the life of a professional soldier like? What…
Read more >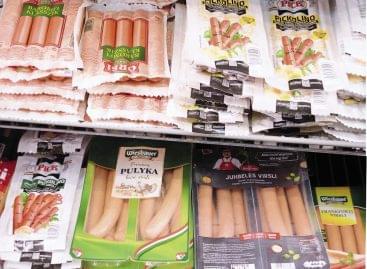 From 5 kilograms of processed meat products sold one kilogram…
Read more >