Pandemic brings the eco-trend to a halt
According to Yvette Krubl, Procter&Gamble's communications PR manager in Central Europe, there has been no major transformation in the laundry detergent and fabric softener market if the changes generated by the pandemic aren't considered. Shoppers stockpiled in the spring and have been washing more ever since. Discounters and hypermarkets are the most important sales channels. Lenor is the most popular fabric softener in Hungary and this manifests in sales too.
Unilever Magyarország Kft.'s brand manager Ádám Hajdu reported that fabric softener value sales grew by 8 percent, but volume sales stayed put in 2020. As for the company's Coccolino brand, value sales grew faster than the category's average and volume sales were up 5 percent from the 2019 level. He said discounters and drugstores strengthened their positions in sales, while hypermarkets kept losing market share. Premium brands dominate the market and the share of private labels and small brands is shrinking.
The dominance of eco-friendliness

Szilvia Madari, managing director of Flyfit Kft. told Trade magazin that 2019 was a breakthrough year in the eco-friendly laundry detergent segment – like the company's Winnis brand. The pandemic had brought a setback in this, but after a few months buyers returned to the category. Winnis has recently put an XXL-sized product on the market. Ms Madari added that the fabric softener market is going in the direction of the more ecological concentrate format.
Nóra Tremmel, managing director of Brands and More Hungary Kft. told us at that their eco-friendly fabric softener Green Emotion is performing above the market average. Eco product sales are developing the same way in every retail channel, and organic product shops still play an important role in the market.
Performance is decisive among laundry detergents, while fragrance is the main factor with fabric softeners
The Herbow product line follows the health macro-trend – explained Andrea Szeredi, marketing manager of Herbow International Zrt. Soon natural laundry detergents will have a 10-percent market share. Ms Szeredi reckons that synthetic and convenience detergent users are led by simple use and washing efficiency. Consumers that use natural products are driven by environmental and skin protection and cheaper washing.
Ms Madari added that new buyers can always be obtained with the help of price promotions. She thinks shoppers need to be taught that it is enough to use less from concentrates. Winnis products are marketed in fully degradable packaging, and they are vegan and hypoallergenic too.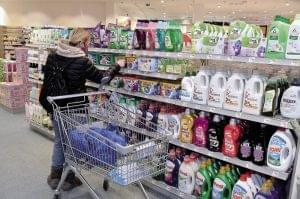 Positive certification is a quality guarantee

Ms Tremmel said: Green Emotion is an eco-friendly laundry detergent product range that consists of natural ingredients only. It is made using renewable sources of energy and marketed in 100-percent recyclable plastic bottles. Green Emotion products have acquired the ECO LABEL certification. She sees a shift towards refill products in the laundry detergent category. As for fabric softener buying, the most important factor is fragrance. The jasmine version of the Green Emotion fabric softener is very popular. Ms Tremmel explained that they don't focus on design or new fragrances as much as on what is inside the bottle. Green Emotion buyers read the list of ingredients and see that the products are tested to be hypoallergenic, they don't contain petroleum, their components are plant-based and the packaging is eco-friendly/recycled.
Being eco-friendly is increasingly important
Ms Krubl revealed that in Hungary liquid laundry detergent is one of the most popular product formats. Shoppers like multifunctional products that don't just clean textiles but also various surfaces. Ariel Active products have been developed especially for washing sport clothing. Procter&Gamble's expert also talked to us about how more and more people realise: extending the life cycle of clothes can protect the environment.
Mr Hajdu shed light on the fact that the main fabric softener buying factor is scent, followed by price and product size – the brand only comes fourth. The brand manager's experience is that the importance of being eco-friendly is growing among consumers. Another trend is the expansion of the so-called sensitive segment, as a growing number of consumers are looking for dermatologcally tested fabric softeners in stores, which can also be used by those with a sensitive skin.
Innovations in product size
From Herbow International Zrt.'s products green tea scented Color Harmony and unscented Pure Nature liquid laundry detergents are the best-sellers. Managing director Ottó Németh explained that the 1,000ml detergents are enough for 33 washes, and a practical portioning pump helps consumers in using the right amount. Plant extracts and organic enzymes are responsible for the exceptional washing efficiency of the 100-percent vegan products. Reacting rapidly to new consumer needs, in April 2020 the company put the 5,000ml family-size version of their laundry detergents on the market.
Unilever Magyarország Kft.'s top fabric softener brand Coccolino is available in Blue Splash and Sensitive versions. As regards size, the most popular products are those bigger than 1.5 litre. This year the company launched the Aqua Bloom variant of Coccolino Perfume Deluxe – told Mr Hajdu.
Updated formulas
Procter&Gamble is getting ready to launch several new products. One of these is what they call an aqua powder detergent, which has creamier texture and dissolves super fast – said Ms Krubl. The No.1 Lenor product is still Spring Awakening, but sales of the Lenor Parfumelle and especially the Gold Orchid versions are also developing nicely. In the last 12 months the company updated the formula of products. September 2020 brought the debut of 3 new Lenor fragrances.
Flyfit Kft.'s top product is Winnis eco pack, as 78 percent less plastic is used in making it. The eco pack is enough for approximately 25 washes, which is about a 1-month period for a household – told Ms Madari. //
Manufacturer brands dominate in the fabric softener category

In the September 2019-August 2020 period fabric softener sales neared HUF 26 billion; 45 million litres of fabric softener was sold. Like-for-like value sales increased by 8 percent. The market share of 401-2,500m² stores was 29 percent and value sales improved by 13 percent in this channel. Manufacturer brands were responsible for 95 percent of value sales. As for product size, fabric softeners smaller than 2 litres had 85 percent of the market in value. // //
A category where it isn't discounters that drive sales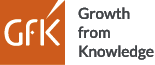 In the first nine months of 2020 volume sales of fabric softeners got 2 percent bigger and value sales were up 9 percent. About 80 percent of households purchased the category, buying 1.8-litre every 1.5 month. Manufacturer brands dominate as private labels only had a 7-percent market share. Fragrance boosters' market share came to a halt at 5 percent (in value); only 5 percent of shoppers purchase these products. Discount supermarkets have a low and stagnating share in fabric softener sales. In this category sales grew the most in the supermarket and drugstore channels. //
Hungarians spent 51 billion forints on laundry detergents in a year

Hungarians purchased laundry detergents for HUF 51 billion in the September 2019-August 2020 period. Like-for-like value sales were up 4 percent, but volume sales fell 2 percent. The market share of manufacturer brands was 93 percent in value; value sales augmented by 5 percent in this category, while they were down 4 percent in the private label laundry detergent segment. //
Related news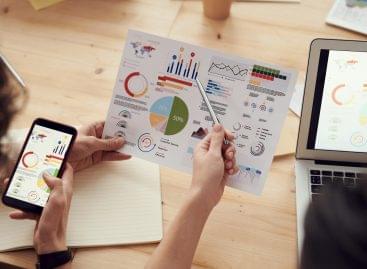 Combination brings together two complementary global leaders serving retailers and…
Read more >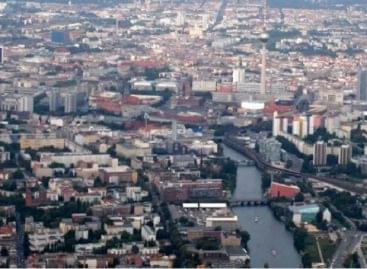 The GfK Economic Research Institute in Germany measured a record…
Read more >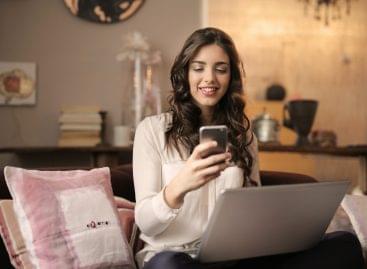 Sorry, this entry is only available in Hungarian.
Read more >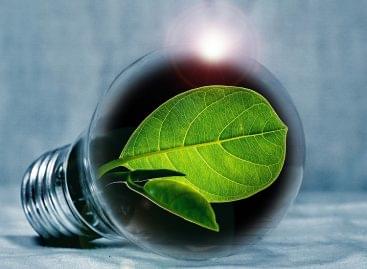 More and more people in the consumer society are choosing…
Read more >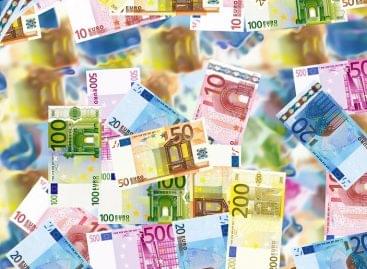 At its plenary session in Strasbourg, the European Parliament supported…
Read more >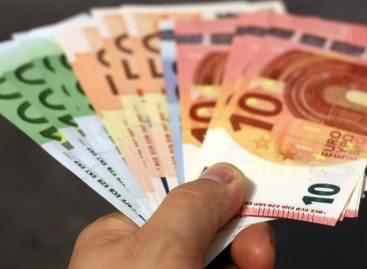 The growth of the economic performance of the euro zone…
Read more >