Magazine: Ice tea all year round
Barnabás Kovács, Szentkirályi Magyarország's senior regional brand manager told Trade magazin that ice tea sales were higher in 2019 than in the previous year. Lipton Ice Tea sales were growing faster than the market average, driven by black ice tea and zero products. Sales were expanding dynamically in the discount supermarket channel. Manufacturer brands have remained dominant in the market.
Coca-Cola HBC Magyarország rolled out the Fuzetea brand at the end of 2018, which became the market leader in just three months. In 2019 the company has retained this position in the ice tea category, which was 4 percent bigger than in the previous year, while the company phased out Nestea from the portfolio in the same period – informed marketing operations manager András Palkó, who added: they are very proud that Fuzetea became Product of the Year in 2019.
Last summer Maspex Olympos Kft. started selling Nestea ice teas again in Hungary. Brand manager Anna Cholnoky told about the relaunch: first they appeared on store shelves with lemon and peach flavoured black teas, which were followed by citrus green tea.
The coronavirus shook the expanding market
Rauch Hungária Kft. is present in the ice tea market with 3 brands, MyTea, Juice Bar and Yippy – the last one debuted this year. We learned from brand manager Melinda Kun that in January-June 2020 the market contracted by 8.5 percent in comparison with the same period of 2019, as a result of the negative sales effects of the pandemic.
Márka Üdítőgyártó Kft.'s marketing director Adrienn Horváth told our magazine that Márka ice tea sales soared by more than 60 percent in 2019, in part thanks to the strengthening of sales in foreign markets.
Two big flavours
András Palkó reckons that 0.5- and 1.5-litre PET bottle ice teas are the most popular in the market. Lemon and peach are the dominant flavours, but product manufacturers regularly come out with special flavours and seasonal products. Low- and zero-calorie ice teas are also more and more popular. Coca-Cola HBC Magyarország's plum-flavoured black tea is available in the winter season only – this product is special because consumers can also drink it hot. Adrienn Horváth agreed that lemon and peach are still the flagship flavours. She added that as regards sales growth, Márka Üdítőgyártó Kft.'s strawberry ice tea performs almost as well as these. From Márka ice teas the 1.5-litre variant is more popular, but sales are growing dynamically in the 0.5-litre segment.
The strengthening of the zero segment
Barnabás Kovács stressed that more than two-thirds of ice tea volume sales are still realised by black teas. Yet one of the engines of the sales growth is green teas, while black tea sales are stagnating. The current health and eco-trend isn't only beneficial for green teas, but also for the so-called zero products, which now realise almost one-fifth of ice tea sales. Mr Kovács added that the May-August period is responsible for half of the annual sales. Consumption habits have changed quite a lot: basket sizes increased and demand grew for large-size products. Rauch Hungária Kft.'s Rauch Juice Bar brand targets health-conscious consumers, who like natural good taste and don't wish to consume too many calories – said Melinda Kun. Juice Bar products only contain tea and fruit juice (25 percent), so there are no artificial flavours, no sugar and no sweetener in them.
Caffeine-free products for children and exciting new flavours
Vilmos Várkonyi, senior brand manager of Maspex Olympos Kft. shared the news that they came out with ice tea products under the children's brand Kubu in 2019. Kubu Play Ice Teas can be bought in peach and strawberry flavours, and the products are special because they are made with caffeine-free black tea extract.
This spring Coca-Cola HBC Magyarország rolled out a new apple-kiwi Zero product, plus they also introduced two antioxidant-containing teas: green tea in cranberry and jasmine flavour, and white tea in sea buckthorn and ginger flavour. The flagship ice tea of Szentkirályi Magyarország is Lipton Green Ice Tea. From sugar-free products, Lipton Green Lemon Zero Ice Tea is the best-seller. Size-wise 1.5-litre ice teas perform the best. Márka Üdítőgyártó Kft.'s experience is that ice teas are popular throughout the year. In October 2019 the company rolled out a quince-flavoured white tea that proved to be very popular in the winter months. //
Light ice tea sales keep growing

According to Nielsen's retail index, ice tea sales were worth HUF 23 billion between April 2019 and Mach 2020. Value sales were up 2 percent and Hungarians purchased more than 120 million litres of ice tea in this period. Private label products realised 16 percent of value sales and these products performed almost 10 percent better than in the base period.
Light/diabetic ice tea sales soared by 13 percent and they already realise one-quarter of value sales. Black teas were responsible for more than two-thirds of value sales. Lemon's share was the biggest among flavours at 28 percent. We bought 37 percent of ice tea (in value) in 401-2,500m² stores. Nearly 80 percent of value sales were produced by 1-1.5 litre products. //
Related news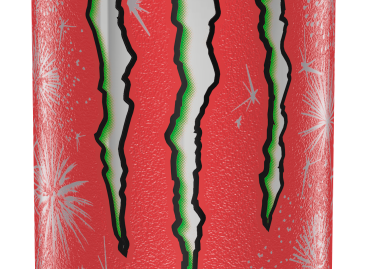 Ultra Watermelon is summer in a can, from which you…
Read more >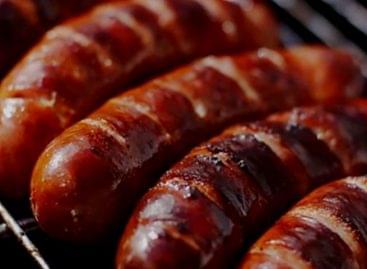 The market for grilled sausages exceeded the turnover of 4.5…
Read more >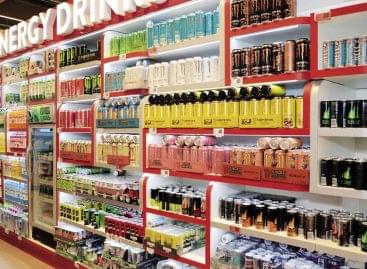 György Galántai, sales director of Hell Energy Magyarország Kft. reported…
Read more >
Sorry, this entry is only available in Hungarian.
Read more >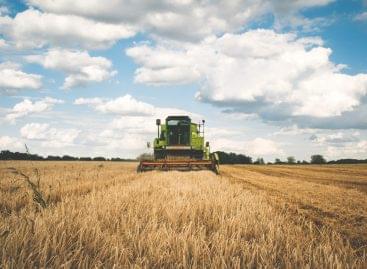 Sorry, this entry is only available in Hungarian.
Read more >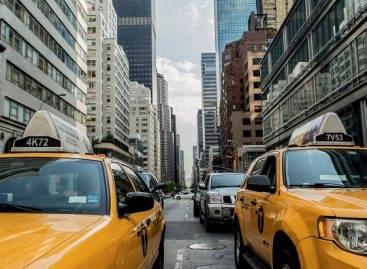 Sorry, this entry is only available in Hungarian.
Read more >