Magazine: Sipping on innovations
The Association of Hungarian Brewers reported that the unusually cold weather in May 2019 entailed a considerable sales decrease in the beer category, and there were no long hot periods later to compensate for this decline. Director Dr Sándor Kántor told that the market of imported beer had expanded by more than 25 percent. Due to this the production level of Hungarian breweries declined by 3-5 percent.
György Spiegel revealed that Borsodi Brewery Kft. had managed to increase sales in a stagnating beer market. András Putics, sales director of Pécsi Brewery reported: their sales were up 3 percent from the base level in volume and value sales jumped 8 percent. Borsodi's experience is that the can format is the most popular: its share in sales is more than 60 percent in Hungary. The brewery has a new can-filling production line. Dr Kántor informed that the sales decrease of draught beer had stopped by 2018.
Ibolya Szabó, corporate affairs director of Dreher Breweries told that they had started 2019 with renewing and upgrading their Czech beer brand Kozel. Next the brewery's flagship product Dreher Classic was renamed Dreher Gold and they left out corn syrup from its recipe for good. Last year also brought the launch of Dreher Red Ale and the debut of Dreher Semi-dark Cold Hop. Now all Dreher beers are made of malt, hop and crystal clear water, showing that after 165 years in the beer business Dreher still represents innovation that is based on traditions. In April 2019 0.0-percent alcohol fruit-infused beers hit the shops as the D24 product line was replaced with the flavoured Dreher 24 alcohol-free range.
In 2019 sales of premium beers, special beer varieties and alcohol-free beers grew the most. We learned from Barbara Balogh, marketing and trade marketing director Heineken Hungária that the company is a strong player in all three segments. Óvatos Duhaj products such as Porter or Sour Cherry, and Heineken 0.0% were some of the drivers of the growth in these categories. Last year Pécsi Brewery's innovation was Gluten-free Pécsi Premium Lager. Mr Putics added that demand is still the biggest for the well-made version of classic beer types.
Péter Starcsevics, commercial director of Stari-Ker Kereskedelmi Kft. talked to Trade magazin about the dominance of large brewing companies. He thinks: it can't be felt that in accordance with the decision of the Hungarian Competition Authority (GVH), they are obliged to reduce the number of their exclusive contracts by 30 percentage points. If steps won't be taken to enforce this decision, many craft breweries will have to close for good. As for Stari, sales in 2019 represented the same level as in 2018. In early 2019 bottled Stari beers got a new design, which reflects the family brewery's traditions very well, on the labels of fruit flavoured beers calling attention to their 30-percent fruit content.
Norbert János Hermán, managing director of Hedon Kézműves Sörfőzde Kft. informed us that new brewing companies had appeared in the craft beer market in 2019, and this indicates the progress that the craft beer scene is making.
For the first time last year, Dreher was the official beer of the major music festival Balaton Sound. Hedon Kft. launched the Full Moon Brewing programme series: as part of this they are brewing beer at each full moon, and fun programmes are organised for parents and children alike. In the second half of 2020 Heineken will enter the market the winner of the 2nd Soproni Brewing Contest, Óvatos Duhaj HopLager. The Desperados brand will show up at parties and festivals. Pécsi Brewery's new innovations this year are organic Pale Ale and wheat beer, and gluten-free Pécsi Prémium Lager will also be available in an organic version.
Football and darts are in the centre of attention for Borsodi in 2020, but the beer brand will be there are at music festivals Eastfest, SZIN, Strand Festival and Be My Lake too. The brewery will also launch new products this year. Dreher continues its series of product surprises in 2020. This year the Association of Hungarian Brewers concentrates on informing the public about the sustainability and circular economy related achievements of brewing companies.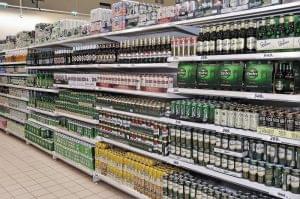 Dr Kántor's experience is that consumers are actively searching for new products in shops, but they are loyal to the brands they like. Mr Hermán agreed that Hungarian beer lovers are more open to new-type products than before. There are 30 self-service beer taps waiting for customers in Hedon Craft Brewery's pub in Budapest. Ms Balogh explained that with the Óvatos Duhaj range HEINEKEN Hungária makes sure to always put new innovations on the market that people like.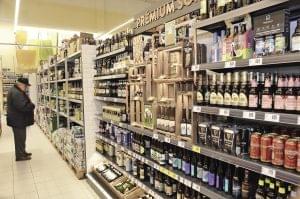 Mr Spiegel also thinks that consumers like to try new beers and if they find something they like, they put it in their 'portfolio'. The brewery's Borsodi, Staropramen, Miller and Stella Artois brands continue to be very popular. Mr Putics revealed that as a reaction to the needs of young consumers, they developed the Pécsi Craft Beer range. Ms Szabó talked to our magazine about strengthening the brand experience of consumers with the involvement of HoReCa partners, e.g. via the Dreher Concept Pub programme – the first such pub opened in the summer of 2019. In June 2019 Stari Brewery finished building the first StariMobil truck, which won the SuperStore prize in the Pop-up Store category. //
Tags:
Balaton
,
Borsodi Sörgyár
,
Carlsberg Hungary Kft
,
cider
,
Dreher Sörgyárak
,
Európai Unió
,
fenntarthatóság
,
fesztivál
,
GVH
,
Hedon Kézműves Sörfőzde
,
Heineken Hungária
,
innováció
,
Magyar Sör­gyártók Szövetsége
,
Pécsi Sörfőzde
,
pop-up store
,
Somersby
,
sör
,
Stari-Ker Kereskedelmi Kft.
,
Szent András Sörfőzde
,
World Beer Idol
Related news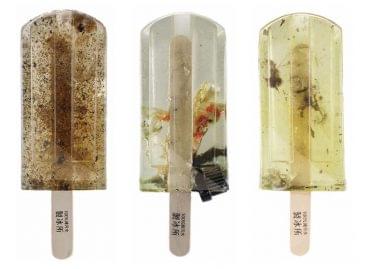 Sorry, this entry is only available in Hungarian.
Read more >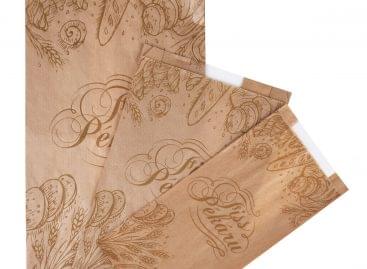 SPAR is taking another step towards environmental sustainability: from May…
Read more >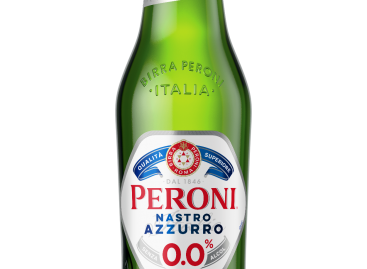 Iconic beer brand Peroni now introduces an alcohol-free variant. The…
Read more >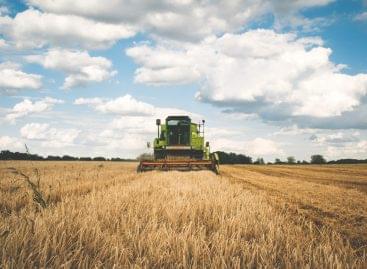 Sorry, this entry is only available in Hungarian.
Read more >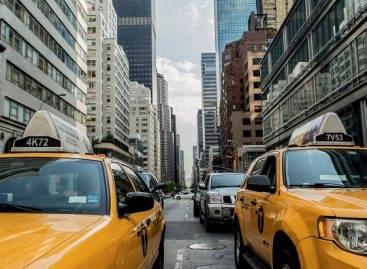 Sorry, this entry is only available in Hungarian.
Read more >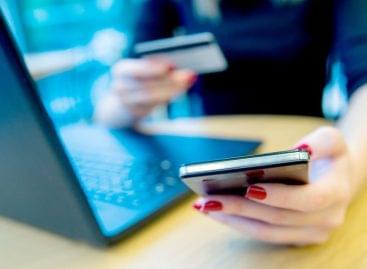 Sorry, this entry is only available in Hungarian.
Read more >