Zero and light products are conquering the market, but classic fizzy drinks have their own fans
Ildikó Zubály, brand manager of Szentkirályi Magyarország told our magazine that volume sales of carbonated soft drinks grew by 2.3% in 2021, while value sales jumped 7.7%, in part thanks to the strengthening of small-sized products. "As regards sales channels, the market of fizzy drinks is very concentrated, since stores bigger than 400m² were responsible for nearly 60% of sales" – the brand manager added.
András Palkó, marketing director of Coca-Cola HBC Magyarország: "Coca-Cola's brands were able to take their share from the expansion of the carbonated soft drink market, and this meant that our market advantage got bigger." He also reported that the market share of small fizzy drinks increased, due to the strong summer season and the company's good business strategy. Since ingredient prices elevated, carbonated drink prices rose.
On a development path
Adrienn Horváth, marketing director of Márka Üdítőgyártó Kft. talked to our magazine about a 2% drop in fizzy drink sales. "In spite of this negative trend, 2021 was a successful year for Márka, as production, sales and business results surpassed the original expectations by 10%. We sold 112 million bottles of soft drinks, which was 35% more than in the base year, and sales of fizzy drinks grew by even more, 37% to reach a 9% market share."
In 2021 XIXO stopped making PET-bottle carbonated drinks – these are now only available in infinitely recyclable aluminium cans. Márton Vecsei, Hell Energy Magyarország Kft.'s XIXO brand manager: "This brave and progressive step bore fruit in sales results, as shoppers appreciate taking steps in the direction of sustainability".
Szabolcs Simon, managing director for strategy and analytics at Simon Gyümölcs, talked to our magazine about being new market players. As far as they can see, low-calorie and healthy products are more and more popular, so the company's business strategy is building on this trend.
Innovative variants
People associate classic flavours such as grape or sour cherry with the Márka brand, and these have remained the best-selling products of the company. It was also a good decision to start bottling fizzy lemonades, as sales are growing the most dynamically here. Strawberry and elder are catching up with the most popular flavours.
Hell Energy Magyarország Kft.'s observation is that a growing number of brave and innovative flavour combinations turn up on store shelves. XIXO Mojito and Mojito Mango are good examples of this trend, which consumers got to like very quickly. The company uses stevia and fructose for sweetening their soft drinks.
Simon Gyümölcs has found that many shoppers prefer soft drinks that aren't made from concentrate, which are low-calorie and free from added sugar, artificial sweeteners, and glucose and fructose. The company's seasonal products are becoming popular.
Coca-Cola HBC Magyarország wants to provide shoppers with a wide range of alternatives, facilitating their conscious product choices, and contributing to their balanced and healthy diet. The company has more than 100 different products in the portfolio, more than half of which are low-calorie or sugar-free. Last spring they re-launched Coca-Cola Cherry and consumers love it.
Szentkirályi Magyarország's brand manager revealed that in Hungary the market share of sugar-free soft drinks is much higher at 29.7% than in Western Europe. This segment is a priority for the Pepsi brand too, this is why it is a big achievement that Pepsi Max value sales augmented by 8.3% in 2021.
Big favourites, but a little differently
Sales of Maspex Olympos Kft.'s Apenta carbonated soft drinks are growing dynamically. Apenta Light fizzy drinks contain 0% added sugar and are available in 6 flavours; shoppers can also choose from 6 different classic Apenta carbonated drinks. "Raspberry is the most popular flavour in both categories, but orange and grape are also liked by many consumers. Formerly limited edition, watermelon-flavoured light Apenta is also selling well" – we learned from brand manager Patrícia Peres.
Group brand manager Vilmos Várkonyi added that this year Topjoy fizzy drinks receive a limited edition packaging: "Put them on top of each other & you have an emoji" is the new slogan of the product.
In early February Coca-Cola HBC Magyarország rolled out Fanta Grape and consumers really like it already. March brought the debut of Coca-Cola Lemon, a new product that is made with sugar (a zero sugar variant has already been available).
Szentkirályi Magyarország will soon launch sugar-free 7Up Free in 100% recycled packaging. Zero sugar Pepsi will come out with a special new flavour.
One new product after the other
Márka Üdítőgyártó Kft. has prepared for 2022 with new formats, flavours and flavour combinations. This spring the company will roll out a large-scale integrated campaign that will define Márka's attitude, values and sales results – and not only for the near future.
Hell Energy Magyarország Kft.'s XIXO brand launched its most exciting innovation already in the first days of 2022: XIXO#Tutti Fruity is caffeine-free and enriched with vitamins B2, B3, B5, B6, B12 and C. The product is made with stevia and fructose, and can be found in shops in infinitely recyclable aluminium can packaging. More new XIXO products can be expected in 2022.
Simon Gyümölcs plans to introduce carbonated natural soft drinks to the market in 2022, plus they are also getting ready to come out with several new flavours and functional products. "Our main communication channel will remain online marketing, but this year it will be backed with offline marketing tools. We will implement seasonal promotion campaigns all year round" – informed Szabolcs Simon. //
Related news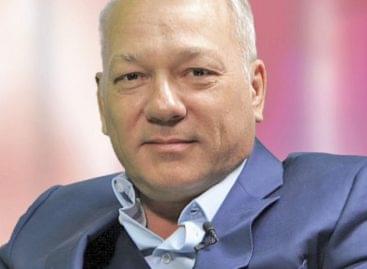 Trade magazin's Business Podcast, Future Talks with Szilvia Krizsó continues…
Read more >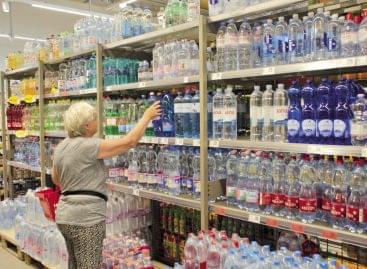 András Palkó, marketing director of Coca-Cola HBC Magyarország informed our…
Read more >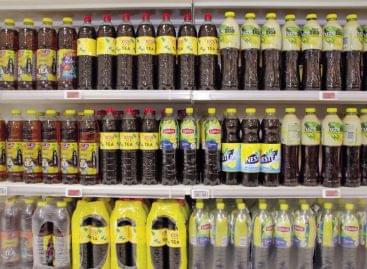 András Palkó, marketing director of Coca-Cola HBC Magyarország told our…
Read more >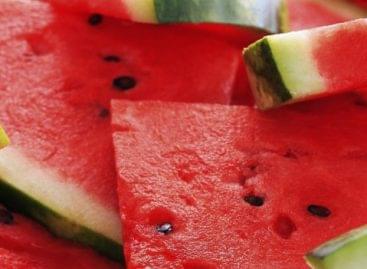 Sorry, this entry is only available in Hungarian.
Read more >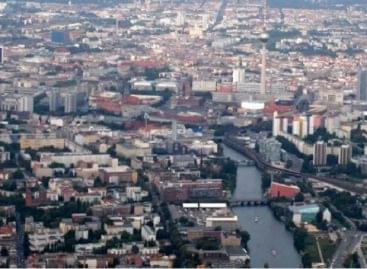 Sorry, this entry is only available in Hungarian.
Read more >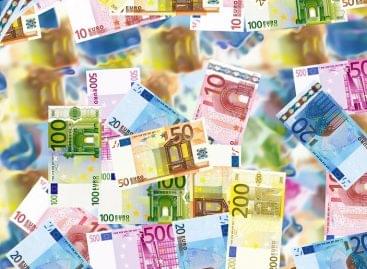 Sorry, this entry is only available in Hungarian.
Read more >