Magazine: FMCG brands and sports: Brand building and mission (Part 2)
OMV sponsors athletes in several countries, because the company is fully aware of the fact that the values of the world of sport fall in line with the expectations of the business world: perseverance, hard work, constant good quality and a top perfromance in the most important moments are needed in both sectors. Marketing manager Botond Kováts explained that consumers who are fans of a certain athlete really appreciate the companies that support them.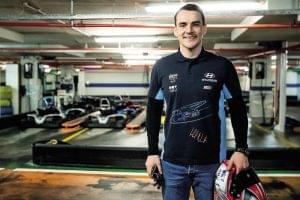 Norbert Michelis, race car driver
An athlete can increase the credibility of the sponsoring company if the company's profile and the kind of sport supported are close to each other. A good example of this is the cooperation between race car driver Norbert Michelisz and OMV. As Mr Kováts puts it: being a father and a top athlete, Norbert Michelisz knows how important a good perfomance is when one is comepting and how much caring matters in everyday life – and these two features are exactly what MaxxMotion motor fuels offer. OMV has also been sponsoring handball teams Győri Audi ETO KC and Telekom Veszprém for years.
SPAR Magyarország launched its Lifestyle Programme three years ago. The programme promotes physcial exercise and following a healthy diet. They also sponsor large-scale sporting events such as the SPAR Budapest Marathon Festival – informed head of communications Márk Maczelka. He believes that the retailer's regular sports sponsorship motivates people for doing sports regularly themselves. SPAR is also sponsor of the U18 athletics European Championship that will take place in Győr and climber Dávid Klein and his team. Supportins sporting events financially creates a great opportunity for SPAR to implement exciting marketing campaigns.
Dreher has been using sports marketing for many years. Alcohol-free beer Dreher 24 0.0% is a sponsor of the Vivicittá run, the Spetember half-marathon and the Ultrabalaton runing event – revealed marketing manager Fruzsina Négyesi. She told that events like this give the brewery a chance to familairise people with the brand and give them the opportunity to try the product. They choose which events to support based on how much the target groups of the given brand and the event overlap.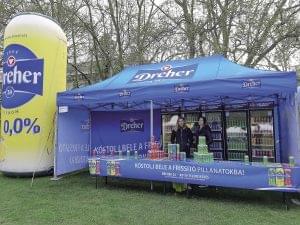 Gábor Mikola, country sport manager of Red Bull informed our magazine that their sponsorship system isn't the usual 'I give you money and you display my logo'; the company's goal is to give maximum help to the athletes they sponsor – this can include communication or professional sporting help in Red Bull's special Diagnostics and Training Centre in Austria. They also invite athletes to brand building events, e.g. sprint kayaker Sándor Tótka was the face of Red Bull Water Sprint and at the same time one of the competitors too.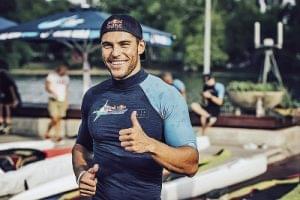 Sándor Tótka, sprint kayaker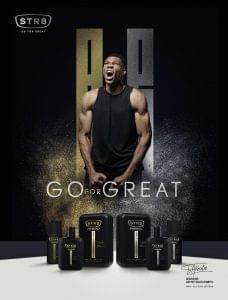 In 2018 Sarantis signed a sponsorship deal with Giannis Antetokounmpo: the NBA basketball player who plays for Milwaukee Bucks became the ambassador of the STR8 brand for five years. We learned from marketing manager Károly Deli that they had chosen him because the player is a good exmaple of how every dream can be realised with hard work and dedication, and this can be inspirational for young people. A popular and friendly person, Giannis backed the launch of the AHEAD fragance in 2018 and this year brought the debut of RISE – these are the two new premium fragrances from the STR8 brand. In 2019 the brand is relaunched, returning with a modern look after the transformation. //
Related news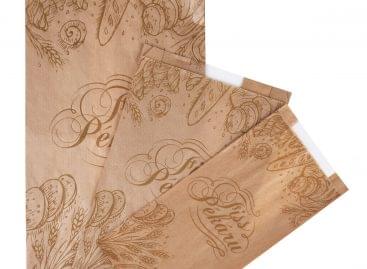 SPAR is taking another step towards environmental sustainability: from May…
Read more >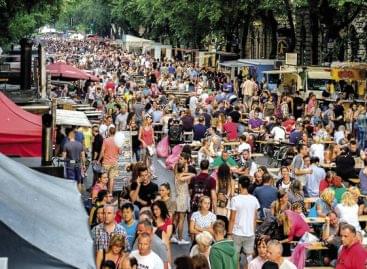 There were no festivals during the pandemic, but finally the…
Read more >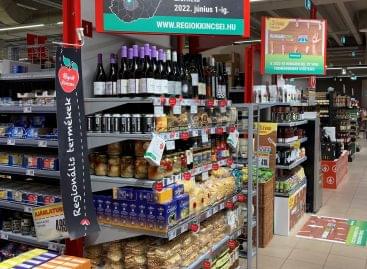 Sorry, this entry is only available in Hungarian.
Read more >
Sorry, this entry is only available in Hungarian.
Read more >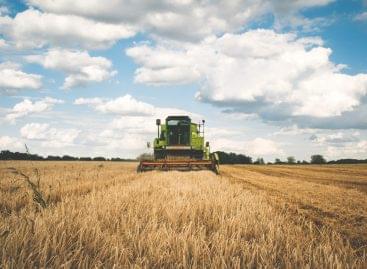 Sorry, this entry is only available in Hungarian.
Read more >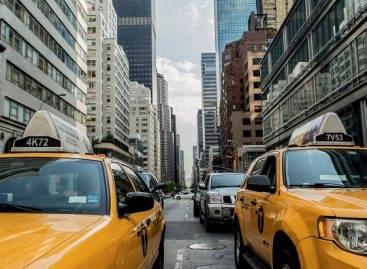 Sorry, this entry is only available in Hungarian.
Read more >