Magazine: Food below zero
2020 was a tough year for frozen food manufacturers. The outbreak of the pandemic upset the balance in the ingredient, product use, retail channel and other fields, so market players were forced to do a bit of replanning. These trends have had an impact on this year as well.
More elaborate scenarios
Dr Adrienn Losó, managing director of MIRELITE MIRSA Zrt. told our magazine: due to the extreme weather that affected fruit and vegetable yields, plus because of the impact of COVID-19 on the food industry, life has been difficult for frozen food companies. Much more elaborate scenarios had to be made when planning the future. Food safety, product quality and reliability in business partnerships have become more important. The popularity of MIRELITE products keeps growing. As for new frozen foods, most of them are semi-finished goods as the company has sensed a considerable sales increase in this category recently.
No tricks
Attila Sárközi, sales director of FRoSTA Hungary Kft. spoke to us about how trendy and successful the company's family-size frozen foods are. He revealed that multipacks and 2+1 promotions also work very well sales-wise. There is growing demand for convenience products such as ready meals. FRoSTA has launched the premium category with three products and they are also rolling out new fish specialties: gluten-free breaded fish fingers, salmon fish fingers, mini fish fillet portions with spinach and ricotta; plus they will come out with vegan products too. The company also has a new slogan: 'FRoSTA. No tricks, no secrets.'
Changing buyer group
István Varga, commercial director of Agrosprint Zrt. told Trade magazin that the closure of the HoReCa sector last year made retail chains and industrial users – ready meal and semi-finished food makers – more important frozen food (especially frozen vegetable) buyers. Even in 2021 the company couldn't sell as many 2×2.5kg and 4×2.5kg products to HoReCa partners as before the coronavirus pandemic.
Csilla Fülöp, marketing and PR manager of Agrosprint Zrt. explained that four main trends are shaping the international food industry: 1. new technologies, 2. consumer attitudes, 3. convenience and conscience and 4. experimental factors. She added that the company innovates with these trends in mind. A good example of this is their latest product, Sprint Rice Veggies, a side dish made of 100 percent vegetable – a delicious vegan alternative to rice, potatoes or pasta.
As highly processed and as eco-friendly as possible
We learned from Attila Viszló, export sales manager of Gallicoop Zrt. that developing products with a high level of processing is now a priority in the company's business strategy, as sales of these surged during the pandemic. Last year Gallicoop's most successful products were ready-to-roast meats and ready-made breaded products with high meat content. Besides the strengthening health trend, there is growing consumer demand for ready-meals made in an eco-friendly fashion. This doesn't only mean using less plastic in their packaging, but also reducing the ecological footprint of production. This is why the company has a solar park and a biogas factory too. Soon Gallicoop will put modern, very high quality breaded meat products on the market.
Satisfying special dietary needs too
Demand is steady for Maresi Foodbroker Kft.'s Iglo products – fish fingers, frozen vegetables and vegetable mixes. Junior brand manager Barbara Kovács spoke to us about the conquest of gluten-free breaded fish fingers. Sales of this product were growing steadily in 2020 and in the first half of 2021 too. Monitoring market trends, Maresi Foodbroker Kft. is offering alternative products to consumers following a healthy or special diet, e.g. Iglo buckwheat with broccoli, Iglo bulgur with vegetables and Iglo quinoa with vegetables.
From Hungarian-style to vegan
Nádudvari Élelmiszer Kft. supplies partners with a large selection of frozen foods: from breaded meat and cheese through hamburgers and cevapi to dumplings and noodles. Managing director Ádám Nagy opines that hamburgers and vegetables are more and more popular. When innovating, Nádudvari's goal is to be in line with modern dietary trends, at the same time staying true to classic Hungarian flavours as well. This year the company rolled out certified vegan products, including breaded cauliflower, broccoli and onion rings, and a vegan burger. Their other new innovation is a so-called Gypsy-style roast – for those who like traditional flavours.
Innovation is the name of the game
Vadex Mezőföldi Zrt. has been processing game meat for more than 50 years. Game processing division director Dr Attila Lőrincz shared the news that lower-than-expected sales in 2020 made the company realise: they can't just rely on selling to HoReCa partners and they must work hard to build a domestic market for their products. 2021 is the year of this market expansion for Vadex Zrt.
The company is currently in talks with several retail chains about expanding the 10-product Vadex Vadvilág (grill sausage, liver paté, wiener, cooked ham, etc.) frozen, ready-to-cook product range in convenience packaging. For the time being Vadex Vadvilág products are available in SPAR, CBA and Auchan stores. So far the most successful Vadex Vadvilág products have been Game Burger, Venison Burger and ready-to-cook frozen meats in Hungarian-style marinade. BBQ wild boar ribs and various stews will enter the market from the company in the near future.
//
Hungarians tend to buy frozen food in bigger stores

Ice cream: ice cream value sales grew by 4 percent and exceeded HUF 40 billion between June 2020 and May 2021. The majority of sales, 59 percent was realised in 401-2,500m² stores. Value sales of manufacturer brands were down 1 percent, while shoppers bought 13 percent more from private label ice creams. However, manufacturer brands still have a 58-percent market share in value.
Frozen vegetables: value sales increased by 8 percent and volume sales developed by 3 percent in the examined period. Shoppers bought 33,000 tonnes of frozen vegetables and spent HUF 22.5 billion on the category. 401-2,500m² stores were responsible for 57 percent of value sales. Private labels' share surged by 9 percentage points to reach a 65-percent share.
Frozen pizza: Hungarians spent 12 percent more, HUF 12 billion on frozen pizza if compared with the base period. Volume sales were up 7 percent in the examined period – shoppers purchased 7,000 tonnes. More than 60 percent of sales took place in 401-2,500m² shops and manufacturer brands had a 50-percent share in frozen pizza value sales. //
Growing buyer base for frozen food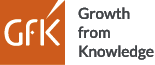 Hungarian households have a better opinion about frozen foods than canned foods or ready meals. In 2021 GfK's 'Eating Habits' study revealed that a large part of Hungarian housewives reckon frozen fruits-vegetables, meat and fish are just as good as their fresh variants.
In the last four years the buyer base of frozen meat, pizza, fruits and vegetables kept growing. In the last six months 74.7 percent of Hungarian households purchased some kind of frozen vegetable minimum once. On average Hungarian households bought frozen foods 2-3 times in a 6-month period, less than 1kg per occasion.
Frozen pizza's price increased the most in the last four years, by 27 percent per kilogram; frozen vegetable prices augmented by 24 percent. In the frozen food category the share of discount retailers was gradually increasing in the last few years. In the first half of 2021 54 percent of the volume purchased by households came from this channel. As for the different segments, frozen vegetable and pizza sales became more robust in discount supermarkets in the last two years. //
Related news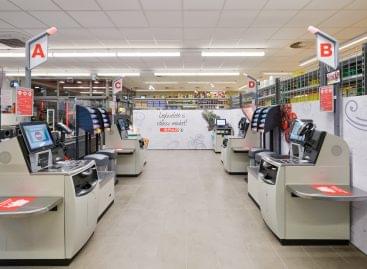 The aim of the renovation of spar supermarkets in Veresegyháza…
Read more >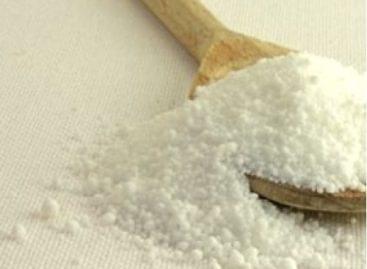 The Hungarian Red Cross and Auchan Hungary's national Christmas fundraising…
Read more >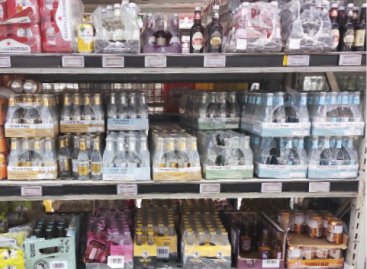 High-end tonics and other premium and super-premium carbonated soft drinks…
Read more >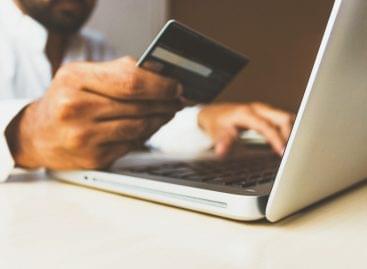 Sorry, this entry is only available in Hungarian.
Read more >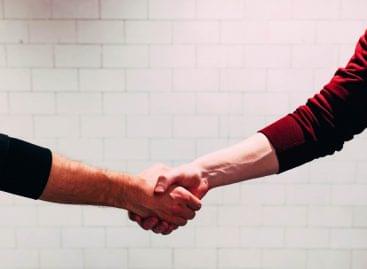 While they've faced some major challenges during the past two…
Read more >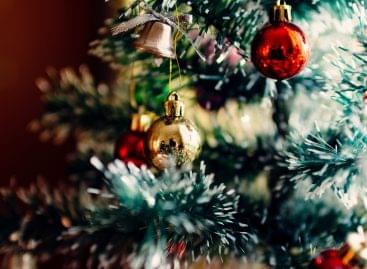 The population spends more than HUF 61,000 on Christmas presents…
Read more >