Mineral water is washing the category's boundaries away
András Palkó, marketing director of Coca-Cola HBC Magyarország informed our magazine that mineral water value sales were up a moderate 2% in retail in 2021; volume sales dropped 1.8% from the 2020 level. In the category of flavoured and functional waters, sales increased by double-digit numbers. "Coca-Cola Magyarország is a strong player in the mineral water market. Besides Naturaqua water that is exploited and bottled in Hungary, we also distribute Smartwater products and HoReCa-only Römerquelle waters. In the flavoured water segment we are present with the Naturaqua Emotion range." The latter is available in several refreshing flavour combinations, and from these lime-mint and mulberry-lime are sugar-free, low-calorie variants.
Flavoured waters are the stars in the small-bottle segment
Nikolett Van der Wildt, marketing director of Szentkirályi Magyarország: "Products smaller than 1 litre saw their sales surge 30.1% in 2021, thanks primarily to the return of on-the-go consumption occasions . In the flavoured segment small-sized products had a 35.4% share, which was way above the 11% share of unflavoured (natural) mineral waters. The growth rate of small, flavoured waters was 7.7% in value sales, bigger than the 3.8% in the unflavoured mineral water category."
Still is more popular than sparkling
Volume sales by Magyarvíz Kft. augmented by 5% in 2021. Krisztina Kozák, marketing manager of Magyarvíz Kft.: "In line with international trends, demand has increased further for still mineral water in Hungary, so now these products are responsible for 56% of total consumption. One third of mineral water sold is private label (PL) products."
For Márka Üdítőgyártó Kft. mineral water is a key category, everything revolves around it even if they don't bottle it as it is. Marketing director Adrienn Horváth: "In the last 10 years the flavoured water category has developed faster than ever before, and it still produces one of the fastest growths in the drink category, alongside ice tea. The distribution of our Márka Dinamica and Mirror flavoured waters keeps growing, together with the consumer demand for them, and the same is true for our PL products."
Changing consumption habits
Fonyódi Ásványvíz Kft.'s sales soared more than 20%. Commercial director József Nemes informed that despite the market trends, demand is still bigger for sparkling waters from their products. "Our sparkling water won 'Water of the Year' in the medium mineral content category at the NIVEX expo, finishing ahead of several Hungarian and international products."
In-Food 2000 Kft.'s Vöslauer brand started the year very robustly in every product category where it present. Key account manager János Hajdú: "On the one hand, the market environment has changed in a way that our products can be sold in greater volumes even if their prices are higher than the average; on the other hand, we have managed to increase the number of loyal customers."
Fonte Viva Kft.'s sales grew above the market average, and the company's output also increased, due to finding new buyer partners and installing a new production line. Managing director Attila Erdész: "Consumption habits are likely to change in a few categories, as rising ingredient and production costs can compel shoppers to up- and downgrade between categories."
New innovations in the market
Maspex Olympos Kft.'s added vitamin product Apenta Vitamixx was able to increase its market share further in 2021. 2022 is bringing the debut of the limited edition Apenta Vitamixx cucumber-lime variant. Brand manager Gábor Halász: "The Apenta Vitamixx range likes to surprise shoppers with special flavour combinations. Its blueberry-lavender version is also very popular."
Szentkirályi Magyarország: the company is one of the top food industry players in Hungary, which never stops innovating and adding new products to the portfolio. Last year they rolled out Szentkirályi extra sparkling mineral water, and it has been selling very well ever since.
Coca-Cola Magyarország: the company's latest innovation hit the shops in January 2022: Naturaqua 1 liter Kicsiknek és Nagyoknak is a 1-litre natural mineral water product, which can be given to babies without having to boil it first, and is also the perfect choice for preparing baby formula.
Márka Üdítőgyártó Kft.: a new flavour, blackcurrant is going to come out in the Mirror sparkling flavoured water range. This new product already arrives in shops with the new packaging design.
Fonyódi Ásványvíz Kft.: 1.5-litre sparkling and still waters, and 1.5-litre flavoured waters are the most popular products of the company. They plan to come out with the 0.5-litre version of its three best-selling flavoured waters, targeting the HoReCa segment.
Focusing on sustainability
Magyarvíz Kft.: as the Mizse brand backs every sustainability effort, the company was the first to put a carbon neutral mineral water on the market in Hungary – Mizse EcoGreen 1-litre mineral water.
In-Food 2000 Kft.: the company's Balance product range is the favourite of many consumers, which has underwent a renewal recently – in composition, name and assortment optimisation. This year's biggest hit is likely to be Vöslauer Balance Juicy PLUS Sun Yellow Fruits, which contains vitamins D, B6 and zinc.
Fonte Viva Kft.: the company is already bottling not only in Somogyvár, but also in Csány in East Hungary. This means that they can now cover the whole country with Fonte Viva products. The company is dedicated to using recycled materials. //
Related news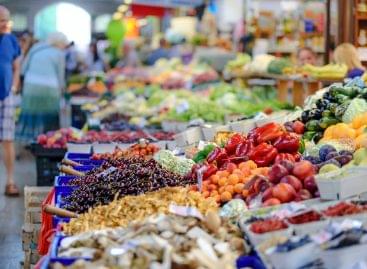 As a cost-of-living squeeze on household incomes looks set to…
Read more >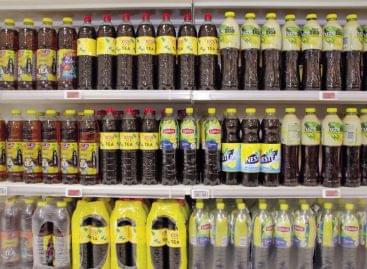 András Palkó, marketing director of Coca-Cola HBC Magyarország told our…
Read more >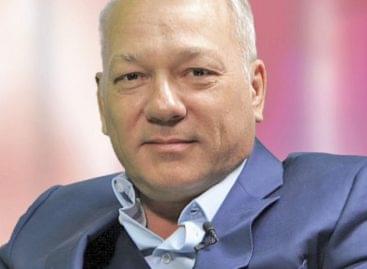 Trade magazin's Business Podcast, Future Talks with Szilvia Krizsó continues…
Read more >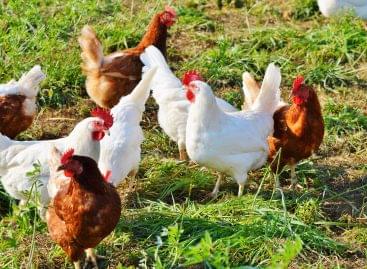 All 5,000 laying hens were killed in the Dutch egg-producing…
Read more >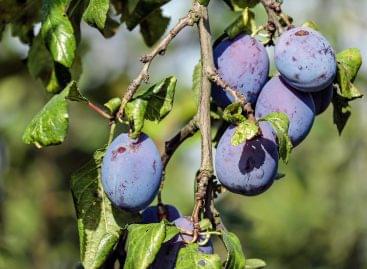 Due to low fruit prices, fruit growers are faced with…
Read more >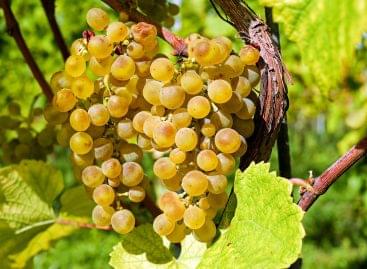 The estimates for the low grape harvest and the grape…
Read more >