Vitality and health in a bottle
András Palkó, Coca-Cola HBC Magyarország's marketing operations manager opines that the driving forces of the hydration category are functional waters and plant-based drinks, with a small market share but dynamically growing sales. In spring 2020 Coca-Cola HBC Magyarország introduced the Aquarius brand, which represents the company in the functional water segment: the lemon version is fortified with zinc, while the orange variant contains extra magnesium. Sports drinks such as Powerade also belong to the hydration category; these are isotonic drinks to be consumed during and after physical exercise. Mr Palkó explained that the role of discounters and hypermarkets became more significant in functional drink sales, in both value and volume. Demand is bigger for carbonated products.
In 2020 Szentkirályi Magyarország added Magnesia RED flavoured mineral water to its portfolio. This product combines high magnesia content Magnesia mineral water with tasty fruits. Marketing director Nikolett Van der Wildt said: the functional drink market keeps expanding, driven mainly by impulse-sized products, sales in small shops and new innovations.
Gábor Halász, Maspex Olympos Kft.'s brand manager called our attention to the fact that the pandemic in 2020 didn't hit functional drinks as hard as other categories. Products in the Apenta+ functional drink range contain vitamins and minerals, and they are very popular among consumers.
Vitamin has 'never' been this important before
Eszter Jakab, Gramex 2000 Kft.'s export and marketing director underlined the fact that consumers more or less know which sports drink to have with which sport. The company updates its Vitalade sports drink portfolio with consumer needs in mind every year. Ms Jakab added that there is growing demand for the use of aseptic packaging technology.
Fanni Szentgyörgyi, sales and marketing associate of R-Water Kft. revealed to Trade magazin that the pandemic entailed a major sales loss for both their vitamin and sports drinks. Still, the company rolled out a new vitamin drink range and found several new retailer partners. The only sales channel where product performance improved was the R-Water online shop.
Attila Kaszás, Viwa product Europa Kft.'s managing director said: the COVID-19 period shed light on the significance of quality vitamins. Thanks to this, the number of new Viwa vitamin water buyers is increasing. The company's new product line is called Viwa + Herbs and is available in 0.25-litre can packaging.
Online sales saved the last year
Zoltán Ruskó, Swiss Laboratory's brand director reported to our magazine that sales of their DeLaVie and Fizzy functional drinks are developing nicely. In his view today it is essential for these products to contain large quantities of vitamins and minerals, and at the same time they also have to be really tasty.
One of the GymBeam brand's flagship products is Moxy Energy Drink Bcaa+, a special functional drink that not only contains caffeine like classic energy drinks do, but also amino acids BCAA, which tends to be popular among gym goers. Head of local marketing and retail Dániel Szigeti spoke about how consumers now make more conscious product choices than before, purchasing products with a good price-value ratio. GymBeam realises the majority of sales in its own online shop.
Tamara Handl, Idealbody Kft.'s marketing director told Trade magazin that weight loss and meal replacement shakes also saw their online sales jump. Turbó Diéta products continued to perform well in drugstores too and hypermarkets also did fairly well. Ms Handl believes that shoppers care more about product composition than before. The new summer flavour is mango – this is a gluten- and lactose-free product.
New innovations bring the taste of freedom
R-Water Kft started 2021 with putting the PRO+ product line on the market. These 750ml drinks contain herbs and vitamins. As for sports drinks, the company's Absolute Live Professional portfolio gets a completely new design in 2021. This summer R-Water plans to roll out vegetable drinks, plus they will return to the fizzy drink market with a new range – products with high added value and a glass-carton packaging combination – informed Fanni Szentgyörgyi.
Attila Kaszás reckons that consumers reacted to their regained 'freedom' with openness to new innovations. This is one of the reasons why Viwa+Herbs products can be so successful. The company now markets PET bottle packaged products in 50-percent RePet bottles.
Gramex 2000 Kft.'s flagship product is the Vitalade 0.7-litre sports drink, the most popular flavours of which are blue woodland strawberries, lemon and multivitamin. Eszter Jakab added that 2021 will bring the debut of the Vitalade Zéró 0.7-litre product range, a sugar-free product with high L-carnitine content. Gramex 2000 also plans to boost the sales of 1-litre Vita sports drinks (VitaBeauty, VitaPower and VitaChill).
As many product variants as you can imagine
Maspex Olympos Kft. Apenta+ functional drink appeared on store shelves with two new innovations in 2021. Apenta+ Electrolytes is the first electrolyte containing isotonic sports drink from the brand, while in Apenta+Collagen there is 3,000mg of hydrolysed beef collagen per bottle. Gábor Halász told: as we are aging, the body produces less collagen, which is an important component of the skin and the joints – it is worth taking some extra of it.
Coca-Cola HBC Magyarország has observed that functional drink buyers are open to trying new product variants and flavours. Brands are now offering a growing number of different products for the situations when consumers would like to enjoy functional drinks. With the Aquarius and Powerade brands the company plans to launch new sizes, flavours and functionalities in the long run – we learned from András Palkó.
Szentkirályi Magyarország manufactures Magnesia RED drinks in raspberry, pomegranate, strawberry and cranberry flavours, with vitamin B (B3, B6, B12); they are free from preservatives and sweeteners. Besides the classic 1.5-litre format, from 2021 the raspberry and pomegranate flavours are also available in 0.5-litre impulse variant – said Nikolett van der Wildt.
New products for everyone and every occasion
According to Tamara Handl, this year the biggest novelty from Idealbody Kft. is one-week diet plans from Turbó Diéta. These leaflets were compiled by gastro-blogger Zita Csigó and each diet revolves around one theme; the first two are summer and vegetarianism. Plus the company brought back last-year's single-serve packaging and came out with a mango shake.
GymBeam's new products in 2021 is high caffeine content Moxy Bcaa+ and Moxy Daily, which has BCAA amino acids and vitamins D, E and B; the product is sugar-free, it only contains 20kcal and there is no caffeine in it.
One of GymBeam's new innovations is the 'Shot': 60ml functional drinks. There is a pre-workout energy boost drink with high caffeine content, but there is also an L-carnitine shot that is good for metabolism, a magnesium shot with 375mg magnesium and a collagen shot for healthy skin, hair and nails – explained Dániel Szigeti.
Swiss Laboratory has been busy giving products a new packaging design that puts greater emphasis on the visibility of product ingredients. Zoltán Ruskó told: their mission is to make more consumers switch to healthier diets.
//
Related news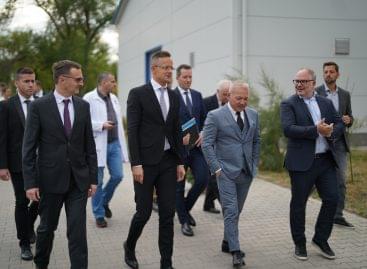 Sorry, this entry is only available in Hungarian.
Read more >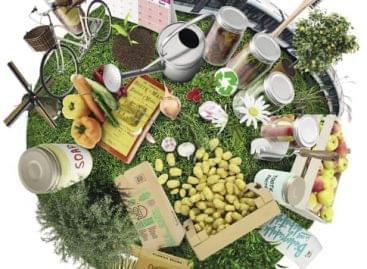 After the breakout of the pandemic numerous environmental protection experts…
Read more >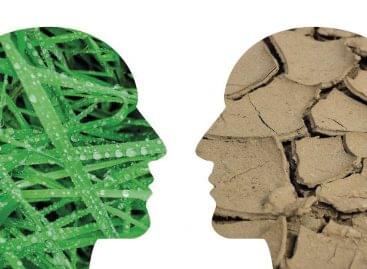 According to a study made by the European Commission (EC),…
Read more >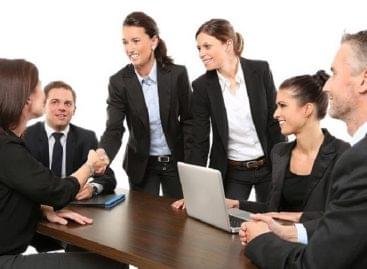 One in five Hungarian employees is thinking about starting a…
Read more >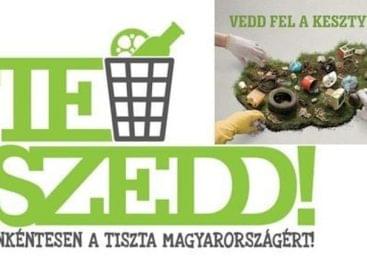 ITM Secretary of State: the volunteers of the TeSzedd! action…
Read more >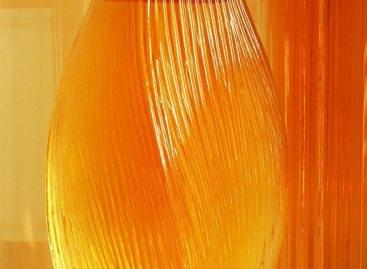 Employees of the National Tax and Customs Administration (NAV) found…
Read more >