This year is all about values: food and drink trends in 2023
Plant-based food: ups and downs
According to Forbes, the 10% drop in meat substitute sales, together with the price of shares in Beyond Meat falling from USD 108 to 12, shows very well that consumers have become less enthusiastic about plant-based foods. Why did this happen? Some shoppers now say plant-based foods are too expensive, they don't taste good, some people are sceptical about their much-advertised health benefits, while others mentioned that the product label – which communicates the high level of processing – is far too complicated.
Datassential has revealed that 20% of those consumers who are buying plant-based foods or did so in the past don't plan buying them again. Obviously this doesn't mean that the green trend is over, as retail chains keep coming out with new plant-based foods that still attract masses of shoppers, and dozens of alternative protein producers receive billions in funding for their development projects. It is also noteworthy that 40% of consumers say they will buy meat alternatives in 2023.
Hybrid meat
Experts say that "hybrid meats" – these combine cultured meat with plant-based meat – may bring change in the dynamics of the market this year. In a blind test, the results of which were published at Sciencedirect.com in March 2022, Brits liked the taste of 60% beef and 40% vegetable hybrid burger more than the taste of pure plant-based burger. Datassential says 58% of consumers are open to trying foods that contain both plant- and animal-based proteins. Demand is also on the rise for clean label products. The platform Spoonshot says: from every ten consumer conversations about plant-based or vegan foods one discusses clean eating. They also see growing demand for meat products that have clean label characteristics.
There is a fermenting revival going on at the moment. As consumers are becoming more interested in traditional, healthy and new-type foods, groceries made by fermenting are entering the spotlight, and it very much seems that they will be one of the hottest trends in 2023. Fermented foods and drinks are especially attractive to consumers if they also offer health benefits. One of the big winners is kombucha, a traditional Chinese drink made from fermented black or green tea, which is now globally the most popular drink of generation Y – claims Innova Market Insights. The number of global kombucha product launches jumped 42% in the 2017-2021 period.
Sustainability
Although consumers are doing their best in every way to reduce their costs – from reusing the leftovers through the so-called "batch cooking" to simply buying cheaper products – they also want to save planet Earth. The United Nations says 14% of the food produced globally is wasted before it reaches the shops, and 17% of all the food ends up in the waste bins. In the first year of the pandemic, the annual per capita food waste was 127kg in the European Union. In 2022 a new trend emerged: retailers deleting expiry dates from food packaging. Coop, Morrisons and M&S are fighting food waste by leaving it to the consumers to decide whether a given item is good enough for consumption or not.
Generational influence on 
flavours
Generation Z likes to experiment and consumers who belong to this generation are likely to be influenced by new and unusual flavours in their shopping decisions. For this generation food and drink taste is about experience, excitement and indulgence – says Innova Market Insights. These consumers like exotic food and flavours inspired by the cuisines of other countries, e.g. Japan. Datassential predicts that demand for strange, authentic and original brands will grow in 2023. What makes a certain flavour trendy? Well, it doesn't have to be specific, because we can read many ambiguous taste descriptions in the case of a lot of products that target young people. Companies need to become creative in product innovation and marketing, just like Coca-Cola has done it recently when launching its Creations platform, the first product of which is Coca-Cola Starlight – this drink supposedly tastes like "space travel".
Artificial intelligence is gaining ground and TikTok is making a conquest
Datassential claims in its FoodBytes trend report: generation Alpha and artificial intelligence (AI) will have the biggest influence on the future of the food industry in 2023. By 2025 the quite diverse generation Alpha will consist of nearly 2 billion consumers. Companies need to reach this tech-savvy group of shoppers in many channels if they want to "turn them into" buyers, and most brands have already found out how to become part of the food photo craze in social media, for instance on Instagram.
However, there is no time to lay back, as brand manufacturers now have to be up to date in short format videos, e.g. on TikTok. More than 40% of consumers have already used this app, and for almost 80% of generation Z consumers TikTok is the number one product marketing and entertainment platform – informed Datassential. They also say that 2023 will be the first year when artificial intelligence (AI) technology breaks through in the food industry. On the manufacturer side AI already plays a key role in the product innovation work of certain food ingredient manufacturers. For instance Shiru Inc. and Vectron Biosolutions both announced that they had used AI and machine learning in 2022, for discovering new protein alternatives for plant-based products. //
This article is available for reading in Trade magazin 2023.2-3.
Tags:
alkoholmentes
,
Bel Group
,
Beyond Meat
,
clean label
,
Coca Cola
,
Coop
,
Datassential
,
Eurostat
,
fenntarthatóság
,
fermentálás
,
FrieslandCampina
,
hibrid hús
,
Innova Market Insights
,
lejárati idő
,
M&S
,
mesterséges intelligencia
,
Morrisons
,
Nestlé
,
növényi alapú
,
Pepsi
,
Pret a Manger
,
TikTok
,
Y-generáció
,
Z generáció
Related news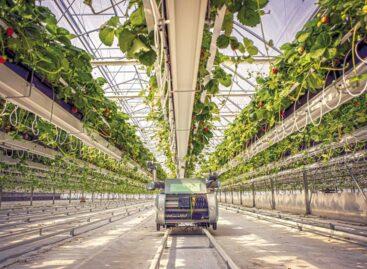 A Csehországi Brno melletti Ráječek-farmon az eper termesztését és betakarítását…
Read more >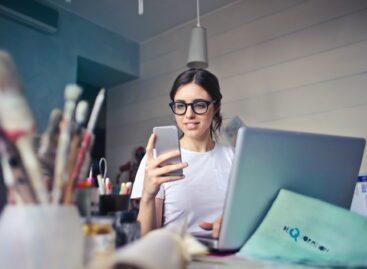 A study by creator marketing platform Vamp has found that…
Read more >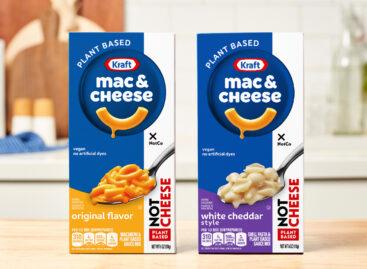 The product, which starts hitting shelves this week, is the…
Read more >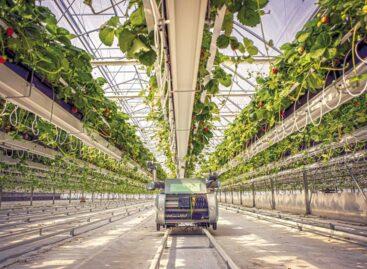 A Csehországi Brno melletti Ráječek-farmon az eper termesztését és betakarítását…
Read more >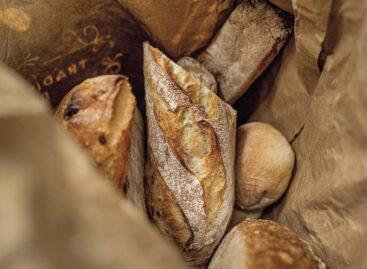 Az Egészségügyi Világszervezet (WHO) ajánlására Franciaországban csökkentik a pékáruk sótartalmát,…
Read more >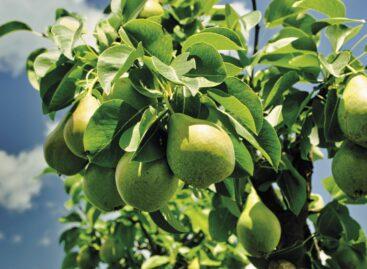 Egészen október végéig elhúzódott el a hazai körteszezon. Magyarországon közel 2000…
Read more >