2021 is the year when sports marketing strategies have to be reviewed
Handball: A post-COVID pioneer
After numerous events have been postponed due to the pandemic, the first major tournament that did take place was the Lidl-sponsored handball world championship in Egypt. Since then several national and international competitions took place, which were broadcast live on television or the internet. From the second half of 2021 there can be spectators present at certain sporting events once again.
The 27th IHF Men's Handball World Championship was organised between 13 and 31 January 2021. Lidl has been working with IHF for 5 years and this was the third world championship the discounter chain sponsored. Lidl advertised in the sports halls, on-court floor stickers, in various types of media and on the jerseys of several teams.
A shared passion
One of this year's top sporting events is the UEFA European Championship in football (EURO2020). Coca-Cola is one of the main sponsors, as the company likes to use sports for bringing people closer to each other.
Gergely Kölcsei, marketing manager of Coca-Cola Magyarország Kft. informed that they have joined forces with several other countries for the EURO2020. Coca-Cola's campaign focuses on home consumption and rooting in front of the television. Mr Kölcsei believes that loving sports can't be translated into simple demographic parameters anymore, so the company is building its campaigns on the shared passion of supporters.
Competing with others in good spirits
Being a major global brand, Heineken also sponsors big international events such as the Formula 1 series, the football Champions League and the EURO2020. They also urge fans to stay at home and cheer for their team safely.
We learned from Barbara Lőrincz, Heineken Hungária Zrt.'s group brand manager that Hungary being a host of 4 games – at 2 of which the Hungarian national team will be playing – creates very good promotional opportunities. The beer company will communicate competing in good spirits and supporting for the teams in a responsible fashion. There will be in-store promotion campaigns, a prize game, a strong social media presence, etc.
Another big sporting event this summer will be the Formula 1 race in Hungary. Heineken will sponsor the event and the brand will be the race's official beer. Ms Lőrincz spoke to our magazine about how important it is for them to communicate responsible alcohol consumption. At the Hungaroring racetrack the brewery's alcohol-free Heineken 0.0 beer will be promoted and sold.
Nurturing talent, charity and the real face of sport
Mineral water company Szentkirályi Magyarország is a responsible firm that pays special attention to popularising Hungarian sports, physical exercise in general and supporting talented young athletes. In partnership with the Hungarian Olympic Committee (MOB), the Szentkirályi Talent Programme improves the chances of young athletes for making their dreams come true.
Marketing director Nikolett van der Wildt informed us that Szentkirályi has also been the official mineral water of running event Telekom Vivicittá Run for many years. In 2019 Szentkirályi's 'runner heroes' also participated in this event, to collect HUF 2 million for charity. In 2020 the company donated HUF 5 million and organised a donation collecting campaign for the Save the Children Hungary Foundation.
With the Magnesia functional drink brand the company promotes active lifestyle and a new online campaign will put the real face of sport in the spotlight.
Marketing with athletes and e-sport
Red Bull's marketing team keeps adapting to the changing situation – to sporting events taking place and being postponed. The company's experience is that the pandemic strengthened the world of e-sports and gaming, for instance in the USA their viewer ratings exceeded those of the iconic Super Bowl.
E-sport athletes can often be seen drinking Red Bull while competing. Red Bull also sponsors the Ironman series and many top professional athletes, and of course extreme sports contests such as the famous Air Race. As part of Red Bull's 'hero can' concept special limited edition Red Bull cans pay tribute to certain competitions or athletes – we learned from Red Bull's marketing manager.
//
We root for our favourite athletes and teams together
Promoting healthy eating and lifestyle is a key element of our social responsibility policy. In connection with this, we enter into long-term sponsorship agreements with events and programmes with great social significance. Since 2017 Lidl has been a main sponsor of the handball world championships. In 2021 we were the fresh food partner of the Men's Handball World Championship. In 2019 Lidl Hungary became the fresh food partner of the women's handball team of Ferencvárosi Torna Club. Since 2017 Lidl has been the sponsor of the annual Lake Balaton Cross Swimming event. //
Sports: Supporting health and the community
Sponsoring leisure activities is an essential part of SPAR Hungary's sponsorship policy. The two pillars of our SPAR Lifestyle programme are diet that contributes to a healthy lifestyle and urging customers to do physical exercise – in part by organising various programmes for them. SPAR is proud to be the main sponsor of Hungary's biggest amateur sporting event, the SPAR Budapest Marathon® Festival. Focusing on the irreplaceable value of health, our company typically sponsors competitions that are based on physical performance. These can popularise the SPAR brand name and promote certain sports and athletes. //
Shell is working for carbon neutrality
Shell and Scuderia Ferrari have been working together since 1929. The Ferrari Formula 1 team has won 10 world championships and its drivers won the series 12 times with the help of Shell fuels and lubricants. Retail motor fuel Shell V-Power Racing is 99 percent the same as the one used by Ferrari race cars.
Ágnes Koleszár, Shell Hungary's fuels brand manager told: Shell's Innovation Partnership with Ferrari is the perfect opportunity to test products for fuels and lubricants for consumer use. What is more, the two parties are also working on solutions that can reduce the carbon footprint of the team – this is in line with the Formula 1 series' plans to become carbon neutral by 2030.
//
Coop: Supporting sports is a core value
Ever since its foundation, the Coop Economic Group has put great emphasis on supporting cultural and sport organisations and events. Via the Hungarian Olympic Committee (MOB), Coop has been helping the team of Hungarian athletes to prepare for the Olympic Games since 1996. At regional level Coop franchise partners run their own programmes and sponsor sporting events and sports clubs. It is a priority for Coop to be active in children's sports too and to contribute to the well-being of society.
Co-op Hungary Zrt.'s CEO Géza Tóth told: they will sponsor MOB in the next Olympic cycle too, and in connection with this the retail chain will realise in-store campaigns and various sales promotion activities. //
Related news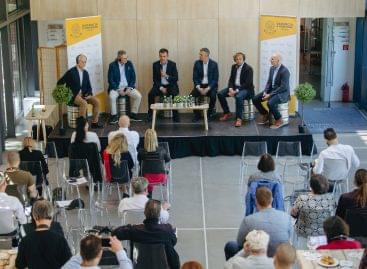 Sorry, this entry is only available in Hungarian.
Read more >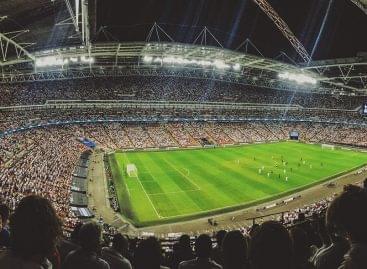 2021 was a year when the Olympic Games were held.…
Read more >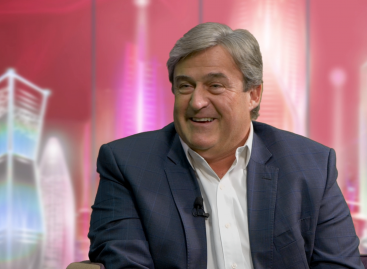 How does the war effect the energy market? What solutions…
Read more >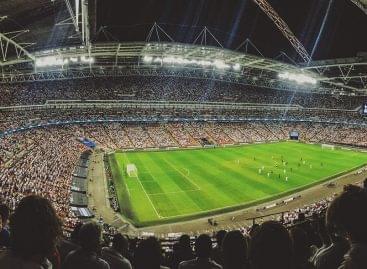 2021 was a year when the Olympic Games were held.…
Read more >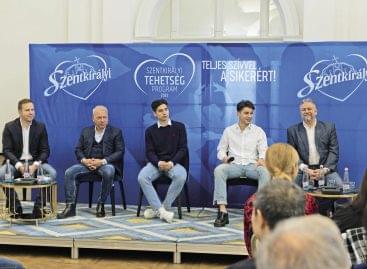 The Mastercard Sport Economy Index has revealed that Europeans are…
Read more >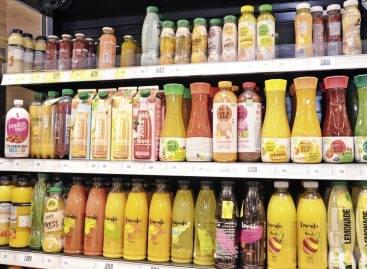 There are functional fruit juices, low-calorie functional waters and sports…
Read more >