Magazine: Growing importance of modern channels in fruit and vegetable sales
Eszter Kocsis, Nielsen's retail services senior manager spoke about the results of the company's fruit and vegetable buying habits survey at the 5th Zsendülés conference in Szeged. She revealed that the last time 80 percent of the survey's respondents had bought fruits or vegetables was in a discount supermarket, super- or hypermarket. 10 percent mentioned the greengrocer's, 6 percent said it was at the marketplace and 3 percent named the grocery store. It turned out that 51 percent of shoppers are willing to switch stores if the fruit and vegetable offering is better in the new one. Shoppers like it if produce is displayed attractively and they want top quality products in the selection, too.
In hyper- and supermarkets tomato and banana sales grew the most last year. Shoppers are price-sensitive: 42 percent are hunting for promotions in the category (the average of other categories is 35 percent). When food prices increase, half of consumers start buying less fruit and vegetable. When shoppers were asked which categories they purchased the last time, most of them mentioned milk and dairy products, but fruits and vegetables came second.Nielsen audits sales in 90 food categories in Hungary, and they found that the combined sales of these were up 7 percent in 2018; in the same period prices rose 4 percent. Ms Kocsis concluded her presentation with saying: the most important decision making factors when buying produce are product quality, polite and professional service and innovation.
Kornél Saltzer, a member of the Chain Bridge Club spoke about the strengthening competition between retailers, and that all of them focus on the fruit and vegetable category. In his view the prices are fair, products are of rather good quality and discount supermarkets are experts of displaying produce in an attractive fashion that makes shoppers buy. Mr Saltzer reckons that the number of pre-packaged products is growing. However, while in-store marketing is making great progress, the performance of the supply chain is lagging behind and retailers could have a better relationship with Hungarian suppliers.
Zoltán Házi, CEO of Budapest Wholesale Market Zrt. told: their market is for small and medium-sized fruit and vegetable producers. He thinks that it would be a good idea to integrate these, in order to make their operations more efficient. Mr Házi revealed that their experience is that 75 percent of wholesalers' purchases are imported products.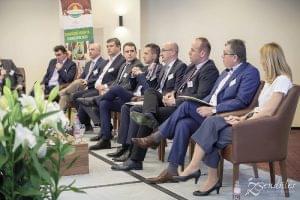 Participants in the roundtable discussion (from left to right):  Mihály Péter (Kert-Ész Klub), István Ecsedi (NÉBIH),
József  Katona (SPAR), Zoltán Gáll (Coop Szolnok), Zoltán Noszlopy (CBA),
Attila Kiss (Szegedi Nagybani Piac), Kornél Annus (Auchan),
Zoltán Házi (Budapesti Nagybani Piac), Eszter Kocsis (Nielsen)
Kornél Annus, Auchan Magyarország's strategic sourcing manager for fruits and vegetables spoke about the increase in the share of fresh produce within the company's total sales, and added that the same is true for the products of Hungarian growers. Auchan regularly monitors customer satisfaction and they want to enter into a strategic partnership with Hungarian fruit and vegetable farmers. József Katona, assortment manager of SPAR Magyarország talked about the bargain hunting habits of Hungarian shoppers. Thanks to the recent price increase in the fresh produce category, the share of fruits and vegetables in total sales increased by 10 percent at Spar; they also sold more volume-wise. Mr Katona explained that they are trying to recreate the atmosphere of traditional marketplaces in their hyper- and supermarkets. Zoltán Gáll, deputy CEO of commerce at Coop Szolnok believes that fruit and vegetable prices are high because the VAT is too high. In Coop Szolnok stores sales of fresh produce augmented by 12 percent from one year to another; at Coop level this increase was 5 percent. //
Related news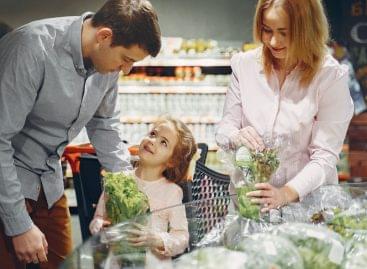 Retail giant SPAR has opened its first supermarket in Latvia in the…
Read more >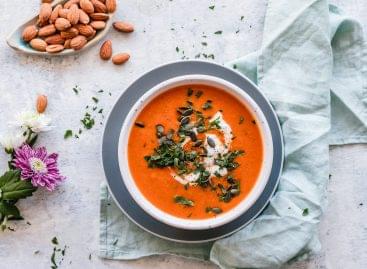 In the summer heat, the last thing we want is…
Read more >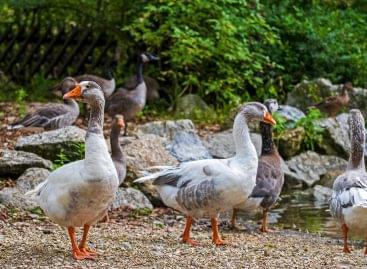 According to the relevant regulations of the World Organization for…
Read more >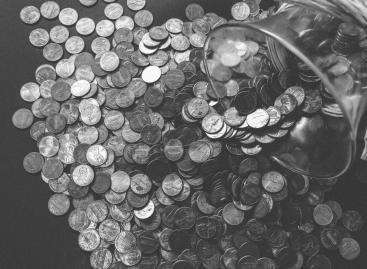 Increase in utilities, fuel changes, transformation of the kata, drought…
Read more >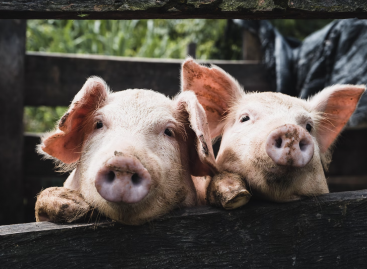 EFSA has published a scientific opinion on the welfare of pigs…
Read more >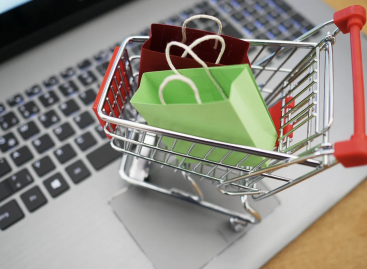 A British grocery chain is allowing its customers to pay…
Read more >