Magazine: Gluten-sensitive consumers can also choose from many products
A more and more robust market, expanding buyer base and growing product selection characterise the market of gluten-free products.
Hajni Bedő, Cerbona Élelmiszergyártó Kft.'s marketing manager reckons that the gluten-free market keeps expanding. Consumers can choose from an ever-bigger product selection and Cerbona is present in many categories. The company makes gluten-free muesli bars, mueslis, oat bars, porridges, breakfast cereals and oatmeals.
In the portfolio of Ceres Zrt. gluten-free products have a strong presence. Shoppers can purchase Ceres toast breads, hamburger buns and breadcrumbs.
Managing director István Mikos told that small-sized products are selling better, as typically not the whole family but only one family member is sensitive to gluten.
András Szentirmai, marketing expert of Első Pesti Malom Zrt. talked to Trade magazin about the strengthening of the market and expects a sales growth above 10 percent for the coming years too. He added that the company's mill in Székesfehérvár is a strictly gluten-free production facility, where corn and rice are processed only. These products have an 8-percent share in their total sales.
Omega Bázis Kft.'s main development direction is instant, ready-to-eat products such as gluten-free pizza base, gluten-free breadcrumbs and gluten-free bread – the latter is available in two versions.
Sales and marketing manager Attila Kecskeméti informed that their products are available in physical retail, online shops, at wholesaler partners, organic food stores and discount supermarkets.
Higher price, premium content
Judit Tóthy, Nébar Kft.'s marketing and export development director opines that the consumption of gluten-free product has become trendy in recent years – many people buy these products who aren't even sensitive to gluten. She explained that gluten-free products are more expensive, because of the higher ingredient costs, related laboratory tests and special production conditions.
Pécsi Brewery Zrt,'s gluten-free beers have their own, accredited gluten-free certificates.
Marketing manager Krisztina Antal told: 0.33-litre bottle format Pécsi Prémium Lager Gluten-free and 0.5-litre aluminium can Pécsi Prémium Lager BIO Gluten-free have a stable buyer base. The brewery is very proud that the latter won the 'Inno d'Or – Innovation of the Year 2021' award.
Not all gluten-free buyers follow a special diet
Mr Kecskeméti said that their primary target group is consumers with health complaints who need to follow a gluten-free diet. Omega Bázis also recommends Aby's products to those consumers who aren't sensitive to gluten, but would like to ease the digestion burden on their body.
Mr Szentirmai's perception is that shoppers accept the fact: gluten-free products are more expensive than ordinary groceries. He called our attention to how important brand loyalty is in this segment. The products made by Első Pesti Malom are popular because they are additive-free and represent high quality.
Ms Bedő agreed that a growing number of gluten-free product buyers aren't gluten-sensitive. They typically do this because they think these products are healthier. Sometimes if one family member is gluten-sensitive, the whole family switches to this special diet. Cerbona's marketing manager thinks in this category consumers aren't actually loyal to brands, but to products.
Ms Tóthy added: although more and more gluten-free products are available to consumers, it is still difficult to find tasty ones. If shoppers find a product they really like and it isn't too expensive, they will stay loyal to it – explained Nébar Kft.'s marketing and export development director.
There is room left for more innovations
From Cerbona's gluten-free products the most popular are various bars, and the best-seller is the chocolate-sour cherry variant. Soon the company will roll out a new gluten-free porridge in apple-cinnamon flavour combination, and a gluten-free oatmeal flour product will also be launched. Cerbona keeps monitoring consumption trends and develops new products with these in mind.
Ceres is the Hungarian market leader in the toast bread category and this is also true for the gluten-free segment, where Ceres Gluten-free Toast Bread sells in the highest numbers. From special products Ceres Gltuten-free Hamburger Bun performs the best.
Első Pesti Malom's top gluten-free products are rice flour and corn flour, but they also produce corn grits and rice grits. Innovation work is strong in the field of oat products. In 2021 the company will enter the market with brown rice flour.
Demand is the highest for Omega Bázis Kft.'s gluten-free pizza base and breadcrumbs from the company's gluten-free portfolio. The former is made from an Italian recipe, using natural ingredients. Aby's gluten-free coins were put on the market in March 2021 – in several salty flavours. This year the company will come out with gluten-free flours.
Nébar Kft.'s crispbreads are popular in multispice, sesame seed, chia seed and Andes salt versions. Nébar NaturPro nut creams have quickly become consumer favourites, with sales surpassing previous expectations by far. All of the nut creams are 100-percent nut, gluten-free products, made without additives and preservatives. Currently the company is developing an oil-free cracker range, the gluten-free variants of which will appear on store shelves in 2021. //
Related news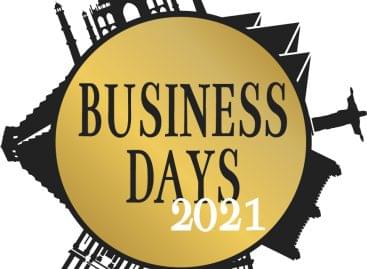 Nearly 800 participants turned up to discuss the 8th wonder…
Read more >
Although prices for COVID tests are already falling, the average…
Read more >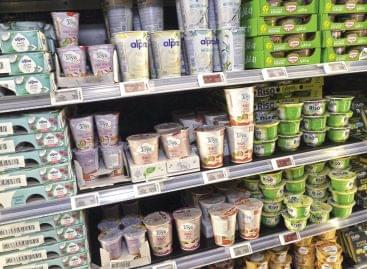 Chilled milk dessert sales didn't profit from the surge in…
Read more >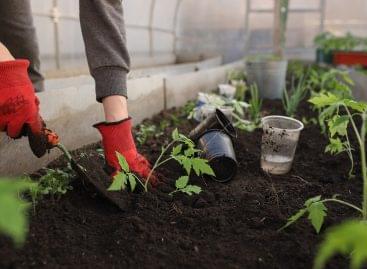 In Hungary fruits and vegetables are grown in the value…
Read more >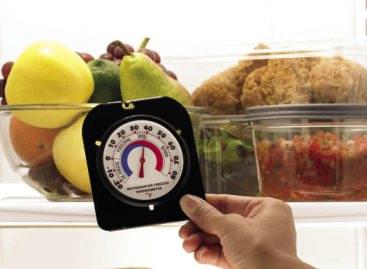 Krisztina Vatai, services management director of GS1 Magyarország told our…
Read more >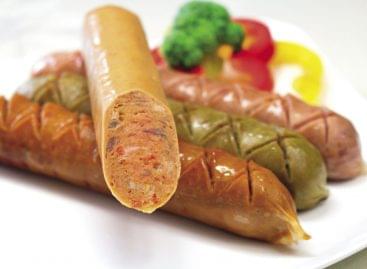 In 2020 the combined output of meat processing and preserving…
Read more >