Magazine: In colour, taste and effect – ice tea is so hot!
András Palkó, marketing operations manager of Coca-Cola HBC Magyarország revealed to Trade magazin: the closure of hospitality units because of the pandemic entailed a 15-percent contraction in ice tea sales. He added that ice tea sales only grew in the discounter channel, by more than 10 percent in value and nearly 9 percent in volume.
Boglárka Bara, senior brand manager of Szentkirályi Magyarország added that Lipton products also performed below the expectations. The fact that consumer demand moved to discount supermarkets was very beneficial for private label products and low-priced ice teas.
Márton Vecsei, senior brand manager of XIXO at Hell Energy Magyarország Kft. reported to our magazine that XIXO managed to increase its market share in a contracting market. 250ml aluminium can product variants were the engine of this growth. As regards the number of ice tea products sold, XIXO was the best brand in 2020 and in terms of volume sales it became a leading brand.
Adrienn Horváth, marketing director of Márka Üdítőgyártó Kft. announced to us that Márka ice tea sales grew by 24 percent and this segment now constitutes 20 percent of the company's total sales. Márka Üdítőgyártó Kft.'s sales increased by 37 percent in the first year of the pandemic. The main sales channel for the company is Hungarian-owned chains, namely supermarkets and independent wholesalers.
Expanding sugar-free segment
Ms Bara explained that ice tea buying habits changed because of the lockdown: purchases are more planned than before, the number of buying occasions dropped, but the quantity bought per occasion doubled. Referring to NielsenIQ data she told that the sugar-free segment kept strengthening, as value sales were up 5 percent and volume sales grew by 6 percent; in the same period both value and volume sales of sugar containing ice teas were down 8 percent.
Ms Horváth informed that peach and lemon are the most popular Márka ice tea flavours. The company also exports these to Italy. Strawberry is the third most popular flavour in the product portfolio. However, the sales growth was the biggest with the green tea and quince white tea products in 2020.
Mr Vecsei explained that XIXO ice teas are made with natural tea extract and fruit concentrate, and zero products are now available in three different flavours. Shoppers decide which ice tea to buy with three things in mind: taste, product composition and availability. XIXO ice teas are available in shops in 11 popular flavours, at affordable prices.
Surprising flavours and flavour combinations
Maspex Olympos Kft.'s NESTEA ice teas returned to the Hungarian market 2 years ago. Brand manager Anna Cholnoky said: they think it was an exceptional performance by the brand that on a shrinking and COVID-ridden ice tea market, NESTEA managed to increase both sales and market share. This growth was primarily driven by large-sized products. This year's new product, black ice tea in mango-pineapple flavour is already available in shops.
Brand manager Vilmos Várkonyi told that Kubu Play Ice Tea is available in peach and strawberry variants. They are special because they are made with caffeine-free black tea extract.
Coca-Cola HBC Magyarország has come out with a seasonal ice tea recently: FUZETEA Mango-Pineapple has exotic and refreshing taste, making the product the perfect choice in the hot summer months – informed Mr Palkó. He also spoke about how much FUZETEA believes in the power of surprising flavour combinations; this is why they have launched 'The power of fusion' campaign with Zsófi Mautner, Dóri Tomcsányi and Magdi Rúzsa recently.
Renewal inside and outside
In line with the latest consumption trends, as of May Szentkirályi Magyarország is decreasing the sugar content of Lipton Green ice teas, from 4.5 grams to 2.5 grams. In 2021 the company is a going to shoot a commercial that introduces the full Lipton portfolio – we learned from Ms Bara.
In 2021 the XIXO brand is undergoing a complete renewal, in both product packaging and communication. This summer the brand will try to reach as many consumers with its new-look ice teas as possible – explained Mr Vecsei.
Márka Üdítőgyártó Kft. has noticed how popular green and white ice teas are, so innovation work is taking this direction. More good news from Ms Horváth is that soon consumers can enjoy Márka ice teas without preservatives. //
Stable sales performance from light ice teas despite a negative trend

Hungarians bought ice tea for nearly HUF 21 billion between March 2020 and February 2021 – informs the NielsenIQ retail index. Value and volume sales were down 7 percent if compared with the base period. More than 110 million litres of ice tea was purchased in the examined period. Private label ice teas were responsible for 17 percent of value sales.
The value sales growth by light/diabetic ice teas came to a halt, but in spite of this they increased their market share by 2 percentage points to nearly 28 percent. Sales of sugar-containing products were down almost 10 percent. Black tea had nearly 70 percent of value sales and green tea was at 30 percent. Lemon was the top flavour with 31 percent of value sales and peach was at 24 percent. 1- and 1.5-litre ice teas were responsible for 80 percent of value sales. //
Tea is also popular when it is cold!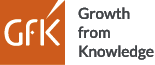 According to the GfK Household Panel, in 2020 the average Hungarian household bought ice tea 13 times, spending HUF 600 per buying occasion. The most popular flavour was peach, followed by green tea and lemon. Last year every other household bought ice tea for home consumption. 95 percent of ice tea sales was realised by products bigger than 750ml.
Sales were relatively stable at plus 1 percent, but while manufacturer brands were able to increase their market share by 3 percent, private label ice tea's share dropped 3 percent. Ice tea retail sales are above the average in hypermarkets. The high season is the summer months, but this doesn't automatically translate into bigger sales: in the last 3 years sales didn't increase in this period. //
Related news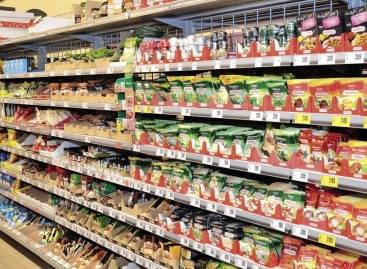 Nowadays it isn't Covid-19, but the consequences of the pandemic…
Read more >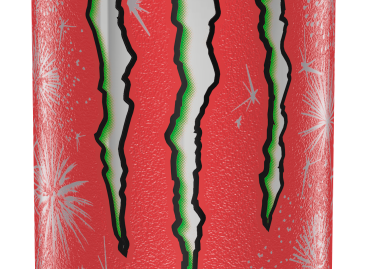 Ultra Watermelon is summer in a can, from which you…
Read more >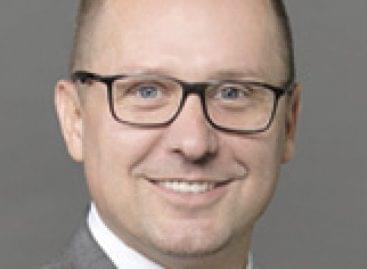 Szikszó-based Hell Energy Magyarország Kft. doubled is aluminium can production…
Read more >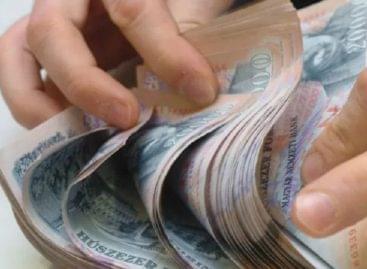 Wage growth accelerated in March, and businesses are also trying…
Read more >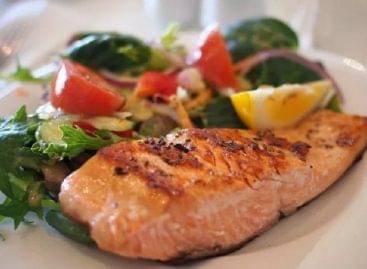 The new National Aquaculture Strategic Plan, which aims to develop…
Read more >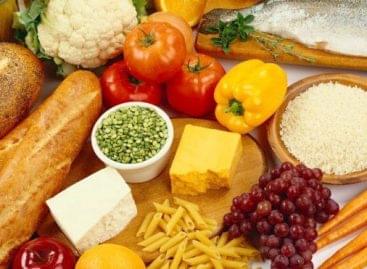 The eastern member states of the European Union are hit…
Read more >