Successful trade marketing strategies here and beyond the Neverending Sea
More than 70 people registered for this year's I Love Trade Marketing conference, which was organised by the Trade Marketing Club (TMK) online. Zsuzsanna Hermann, one of the club's founders and owner-managing director of Trade magazin welcomed participants. In the morning the host was Ildikó Kátai, while in the afternoon Ágnes Csiby was the moderator – both of them are TMK founders.
Three times six bullet points
Károly Német, SPAR's head of marketing communication gave a presentation about what the future might bring in the field of marketing: he collected the main pieces of information in 3 times 6 bullet points. He stressed that retail trade has always been reliant on trust, and the pandemic only strengthened this: in crisis situations consumers cast their votes on the brands they know very well. The online channel is now widely used for FMCG purchases and those retailers that were prepared for this now enjoy a competitive advantage. Instead of spending their money on travel or consumer electronics, people are buying special foods, snack and drinks – things they can enjoy instantly.
Lessons learned by Heineken in 2020
Dániel Salem, Heineken Hungary's national trade marketing manager spoke about what helped the brewing company in surviving the pandemic period. In order to be able to react to the events and market trends quickly, Heineken formed cross-functional project groups, bought new market data, acquired online leadership skills, reallocated resources, introduced crisis planning and in the second wave of the pandemic utilised their experiences from the first wave.
Women are the consumers of the future
Brand stylist and marketing expert Éva Pálfi is the founder of the B2W (Business to Women) Academy. Her presentation was about marketing to women as the target group. She revealed that a study has found: 85 percent of decisions are made by women, still they feel that brands don't understand them. They want special products and services and they don't feel well in the current pandemic situation. According to a recent online survey, 76 percent of them suffer from working/studying from and the lockdown in general.
Meat company in the vegan market
Péter Szappanos, managing director of meat company Pápai Hús introduced the process of entering the category of vegan products. The company launched the Pápai Ízek vegan product range in June 2020, after a production modernisation project into which they invested more than HUF 2 billion. There are two cold cuts, two patés, a frankfurter and a burger patty in the vegan range. Both consumers and retailers received the new products very well.
Coca-Cola's special Christmas and the secrets of human behaviour
Coca-Cola managers Csaba Veres and András Koller introduced their product displaying solutions from the Christmas period – the presentation and the videos were made by Tamás Sárközi, Coca-Cola's sparkling shopper marketing manager. It took just 4 weeks for the company to come up with the idea, create the 6 different displays and take it to 6 cities. Coca-Cola offered a memorable experience to shoppers on 216m², where both small- and large-sized products and the Costa coffee portfolio were presented.
Anna Nyvelt, founder and managing director or BeHive Consulting shared her knowledge on the behavioural science background of decision-making. She underlined that 70 percent of decisions are emotion-based and 90 percent of them are made in the subconscious.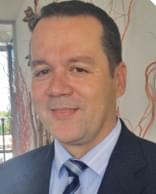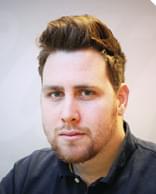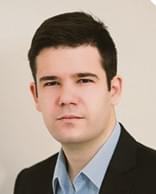 From left to right: Csaba Veres experiential execution manager (Coca-Cola), András Koller
marketing services manager (Coca-Cola), Tamás Sárközi sparkling shopper marketing manager (Coca-Cola SSD)
Suffering sectors in 2020 and the role of influencers
Gábor Tolnai, head of marketing insight director at Kantar-Hoffmann brought the study they made by interviewing the company's customers, to analyse the present situation and talk about scenarios for the future. You can read more about his presentation in a separate article.
Jessica Avram, influencer project manager of POS Services gave an insight into the world of micro-influencers. For the young generations these people are honest and credible sources of information, who are also closer to consumers than celebrities are. Thanks to this they can be used very well in campaigns. Ms Avram talked in detail about Petra Panna Pilisi, a popular micro-influencer who cooperates mainly with cosmetics brands.
New store concepts and special stores
Ildikó Kátai, a journalist working for Trade magazin talked about retailers trying to find new concepts that work well. She introduced the Go, GoGrocery and Fresh physical stores of Amazon, which utilise the latest technological solutions. The last speaker of the day was Zoltán Tóth, who shed light on the significance of tobacco shops in FMCG retail.
After this the programme continued with the 3 winners of the StarStore Design competition presenting their winner store concepts. Zoltán Lóránth, the owner of Arch&Beans logged in from Djibouti to introduce his coffee house concept. Liliána Tóth Kurucz, sector coordinator of Alza.hu spoke about the lessons learned from the COVID-19 waves by Alza Express and the company's HR team. Annamária Tömör, marketing manager of Libri-Bookline talked about their special Christmas decoration.
Finally the results of the POPAI Student Design Awards competition were announced. SPAR was the main sponsor of the event, the thematic sponsor was Zewa. You can read about the winners in detail in the POPAI news section of our magazine. //
Related news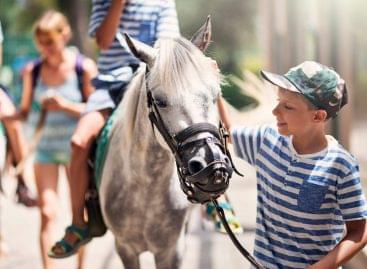 As a family business, SPAR Hungary does everything to make…
Read more >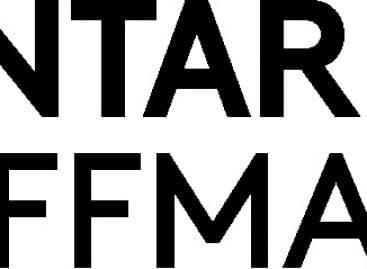 At Trade magazin's "Most successful promotion of the year in…
Read more >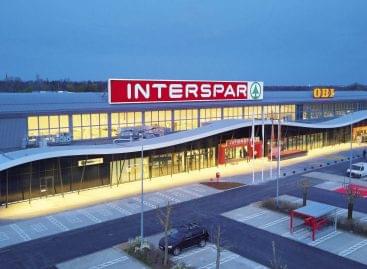 SPAR Magyarország has recently invested nearly HUF 11bn in modernising…
Read more >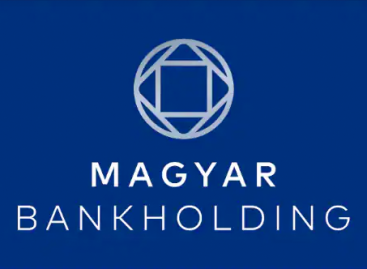 Exceeding expectations, industrial production increased by 9.4% in May, while…
Read more >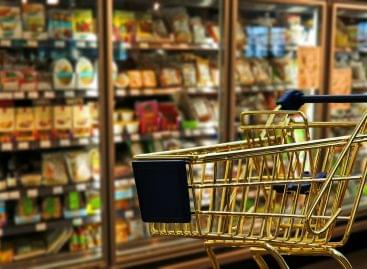 According to the raw data, the volume of retail trade…
Read more >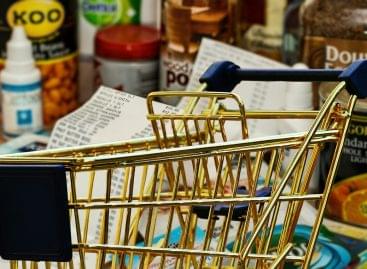 Household consumption may have peaked in May, the population has…
Read more >