Magazine: Modern conservatives
Shoppers didn't buy more salami or sausage last year, but they left more money in shops. According to Zoltán Nagygyörgy, product manager of Pick Szeged Zrt., people consumed more food in their homes than in previous years, thanks to home schooling and working from home. Meanwhile consumers have started preferring food made of healthier ingredients. For instance – in part due to the price increase in the cured meat category – ham sales started to grow. Discounters continued their conquest and in this channel family-sized or XXL products became popular.
They like it sliced
Gábor Zab, Kometa 99 Zrt.'s domestic sales director opines that the salami market is very conservative. Winter salami products are still highly popular. Mr Zab added that one of the market changes caused by the Covid-19 pandemic was the improved performance of sliced, packaged salami.
Hedvig Szakács, managing director of Zimbo Perbál Kft. had the same observation. He revealed that a growing number of stores in Budapest don't have a deli counter any more. Shoppers aren't only looking for family-sized products but also the products that serve 1 or 2 people.
Éva Tamáskovitsné Gila, Gyulahús Kft.'s marketing manager told: they installed a new slicing and packaging line in the last quarter of 2020. She spoke about the pandemic making people realise the importance of Hungarian products in the supply chain and traceability.
Special flavours, customised sizes
Pick Szeged Zrt. combines innovation with 150 years of experience. Mr Nagygyörgy informed that PICK recently put the Szalametti product range on the market, with special flavours such as garlic and chilli. In the mouldy salami category the company's Mátyás products hit the shops at the end of May. The new salami first debuted in Spar stores and the whole variant is available in special, 300g and 600g sizes – told product manager Zsuzsanna Balogné Harkai.
A limited edition product also appeared on store shelves: shoppers could buy PICK Winter Salamis in a stylish gift box, which came with a mini football; sliced variants contained an extra 11 percent salami. In July 2021 the PICK brand won the prestigious Top-Marke 2021 prize of market leader trade magazine Lebensmittel Zeitung in the salami category. PICK is the first Hungarian brand to have earned this recognition.
An iconic brand in the digital world
In the first half of the year the company's communication was focusing on the salami category, introducing the quality and the value of PICK's iconic Winter Salami. Flóra Barbara Ujfaludi, media and digital marketing specialist of Pick Szeged Zrt. talked to our magazine about using the online channel in a new way and reaching a younger target group.
The company's #naladaPICKlabda challenge took place on TikTok and Instagram: consumers could show their skills with a mini football and win valuable prizes. Influencers also joined the campaign, whose videos had more than 5 million viewers in the campaign period. The media and digital marketing specialist explained that television is an important tool when launching new products, but a strong online presence is essential for a brand these days, e.g., with programmatic shopping and geotargeting.
Consistent category building
Kometa 99 Zrt. realised a double-digit sales growth in the salami category in 2020. Mr Zab revealed that the engine of this sales growth was Kometa Winter Salami, which combines high quality with affordable prices. Traditionally fermented Kometa Zselici salami debuted in 2020 with great success. The domestic sales director spoke about Kometa 99 Zrt.'s consistent category building work. Kometa Winter salami is available in more and more stores.
The products now have a new, youthful packaging design. This spring the company started the Kometa Club point collection loyalty programme, which regularly features prize games too. All shoppers need to do is scan the QR code on products using their mobile phones, and they can instantly upload their points or redeem them to earn prizes.
Special salamis from France
Zimbo has a growing number of successful international brands in its portfolio, in addition to the well-known ZIMBO brand. Besides Bell and Ábrahám hams that were very successful last year, so-called folded hams are now also available in shops, in resealable packaging. Shoppers who like gourmet products can try the mouldy Rosette and the hazelnut salami from France. Zimbo has an Organic product range too, in which the high protein content Beef Jerky was updated this year.
Keeping up with the changes
Gyulahús is trying to give consumers useful tips now that cooking has become a daily routine because of the pandemic. Gyulai liver patés are now available in new flavours, such as the Gyulai Bear's Garlic, Sausage Spicing and Mini Liver Paté products. This autumn is about renewal for the company: strengthening old values and adopting a new packaging design for products.
Éva Tamáskovitsné Gila told: after great research work and planning, Gyulahús Kft. defined its brand value based on consumer insight, and soon partners and shoppers will see the new packaging – this will be promoted with a prize game in October-November. More information about this is available at www.szeretemagyulait.hu.
New snack sausage brand in the Hungarian market
Maresi Foodbroker Kft. introduced Knabber Nossi snack sausages to the Hungarian market in February.
The brand is a market leader children's snack product in Austria. Brand manager Zita Müller told our magazine that the Hungarian launch involved 5 products: Knabber Nossi Classic, Knabber Nossi Ketchup duo, Knabber Nossi Wrap, Knabber Nossi Hucke Pack and Knabber Nossi Chicken duo. Each product is beechwood-smoked at 60°C, free from palm oil, low fat and pre-cooked; they don't need cooling either. //
The many faces of turkey meat
As a reaction to the recently increased interest in new-type products, Gallicoop Zrt. has introduced premium quality GALLIO turkey salamis to the market, relying on the many good characteristics of turkey meat – told János Ruck, Gallicoop Zrt.'s commercial director.
The company wants to educate shoppers about the advantages of turkey meat, mainly the fact that it can be an alternative to both red and white meats. This is especially true for salamis, sausages and bacons: consumers get the same taste experience from these products if they are made of turkey meat, but they are healthier. Premium GALLIO salamis are available in hot, paprika, deli and Danish variants. Shoppers can also find another novelty, GALLIO turkey bacon on store shelves. //
Related news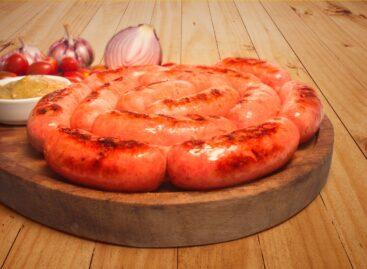 The price of pork in Slovakia is spectacularly high, and…
Read more >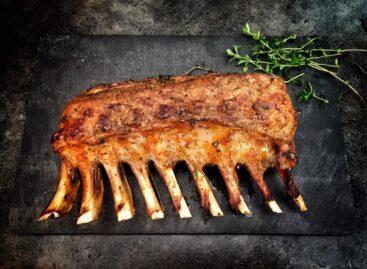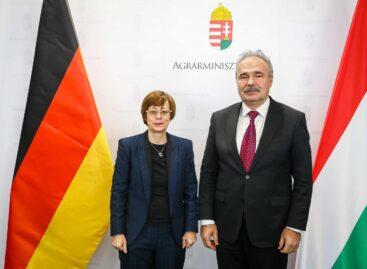 Germany is traditionally Hungary's most important economic partner in the…
Read more >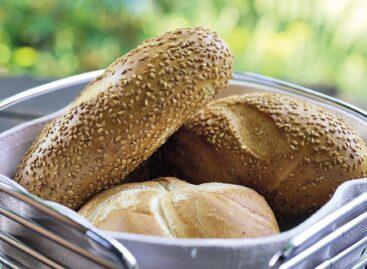 In the USA sesame seed has been put on the…
Read more >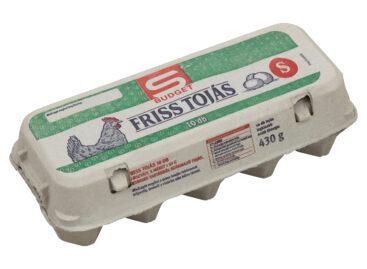 Easter, the time of the holiday, is approaching, and in…
Read more >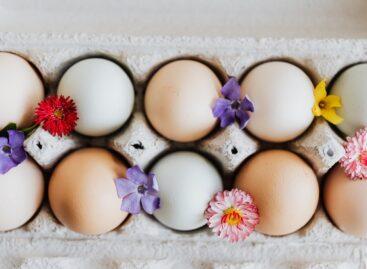 There will be no shortage of eggs in the coming…
Read more >